According to the established tradition, after each shooting, I accumulate a certain series of graphic pictures on a completely different topic, different from the main one. While shooting gloomy willows, I still had time to distract myself on the thickets of dry hogweed.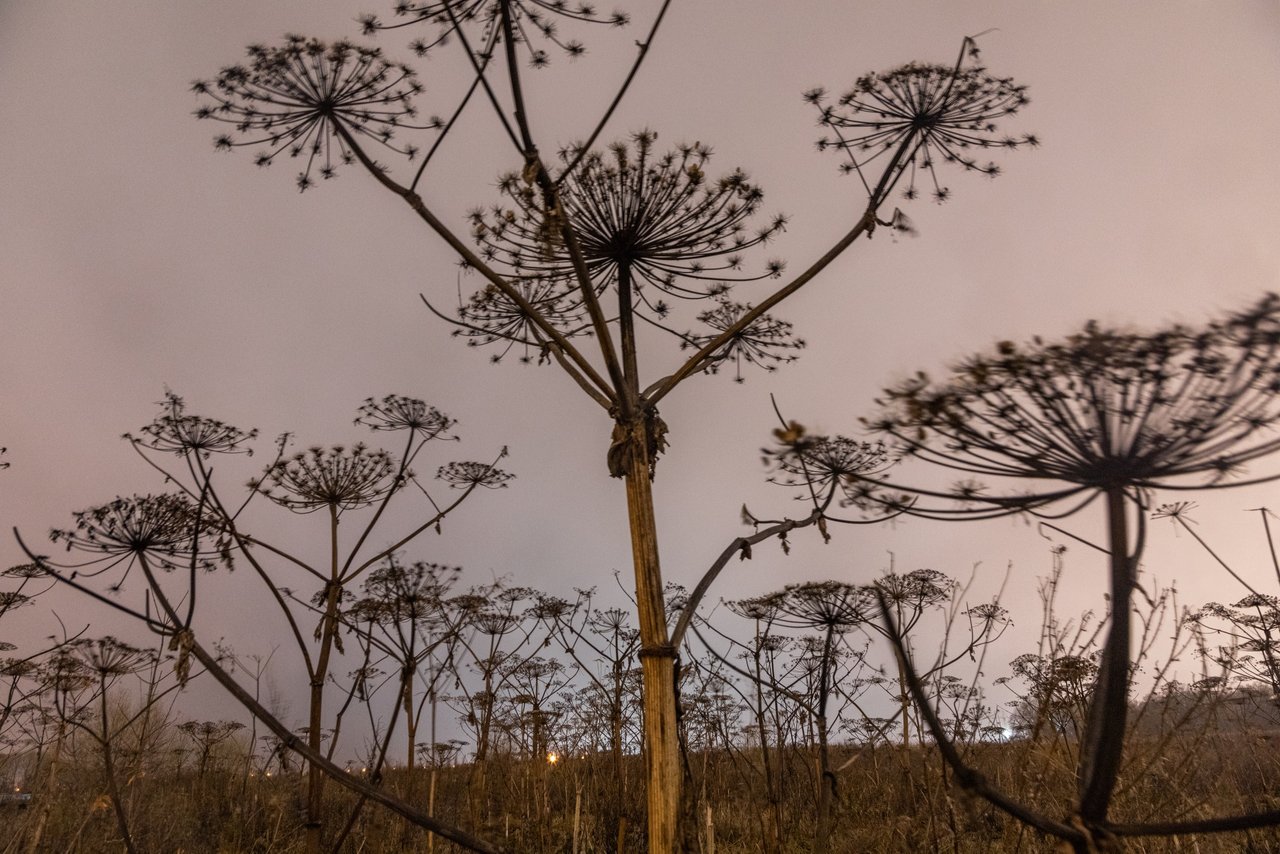 Now it's safe to walk here, because these harmful plants no longer contain the poisonous sap that burns.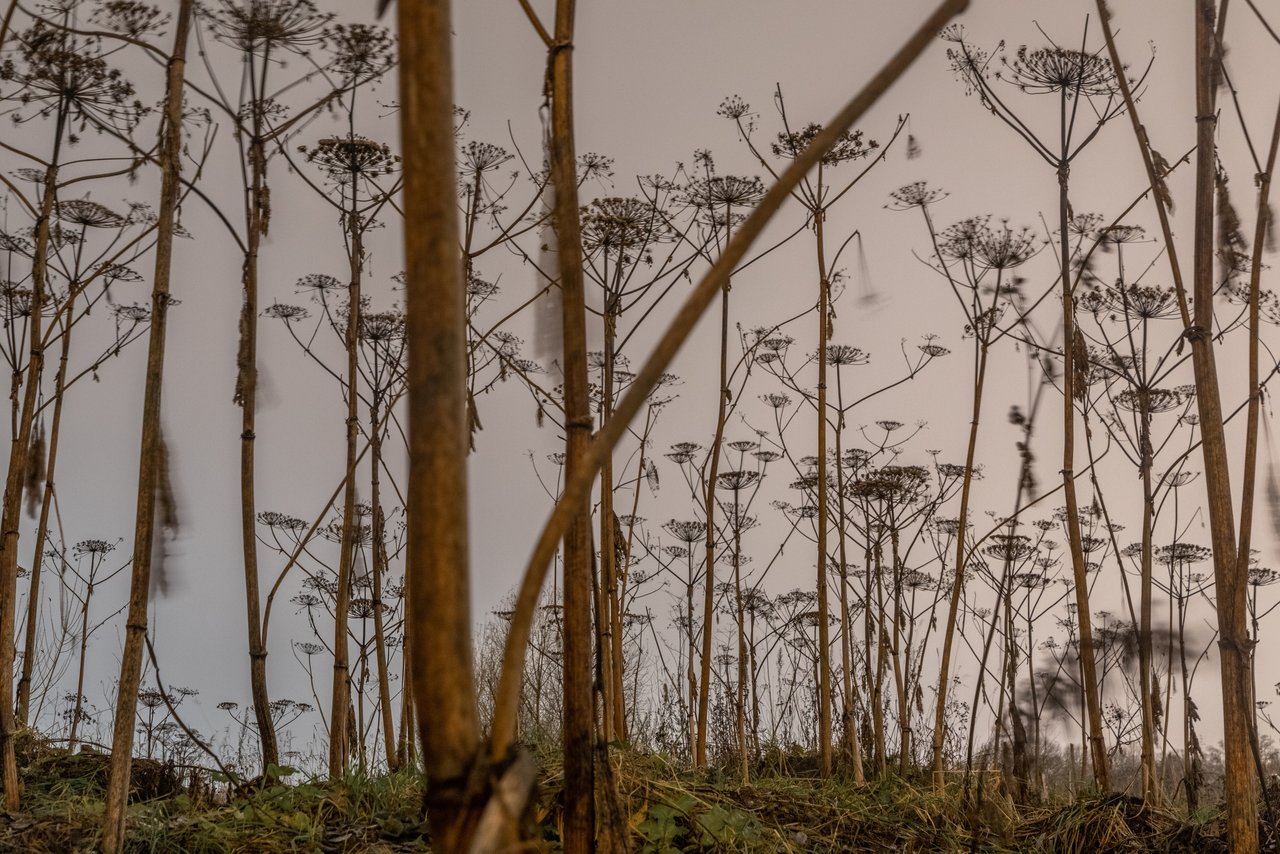 The gloomy willows were equivalent to the jungle, and the dry hogweed is very similar in its trunks to the thickets of bamboo.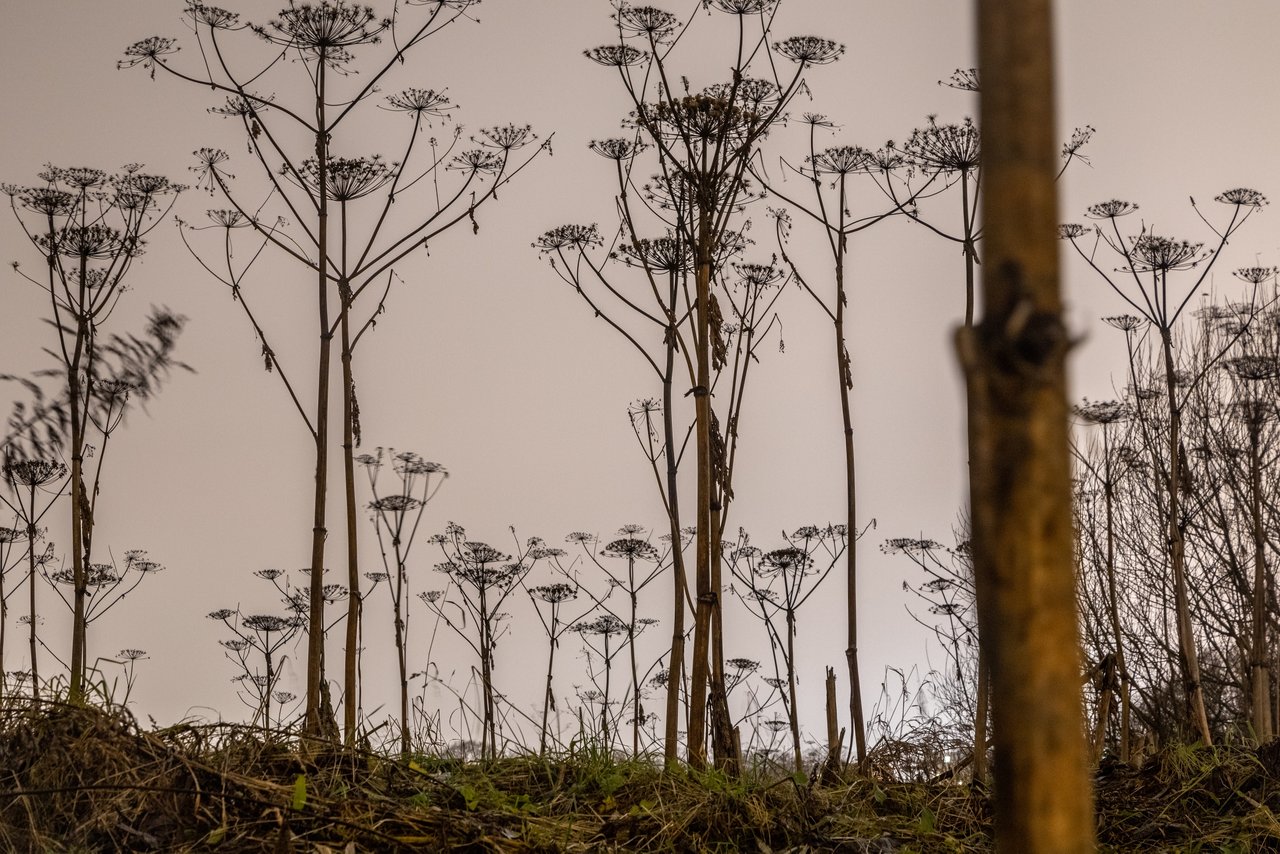 That is, almost without leaving home, I seemed to have visited the most exotic places!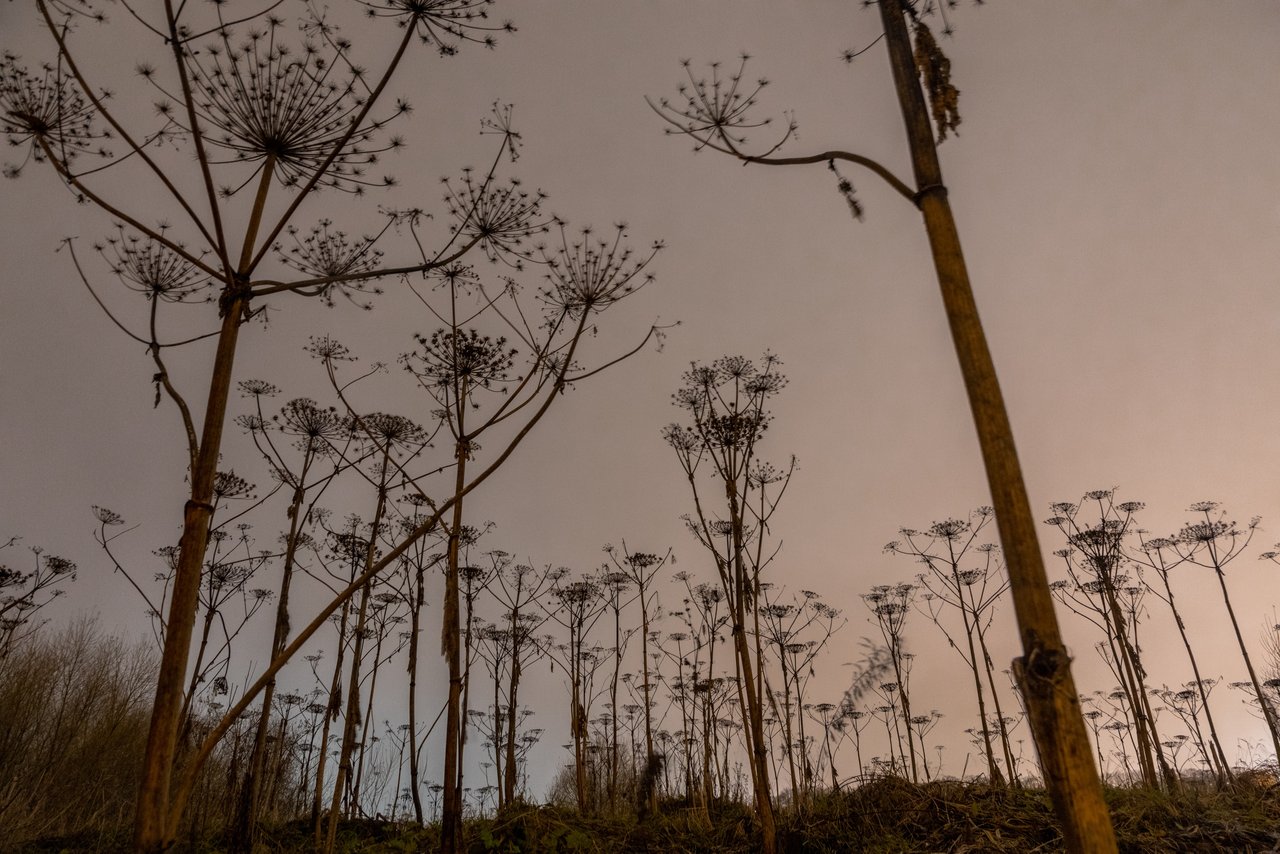 If there had been more time that evening, then I would have developed the topic of hogweed a little more interestingly.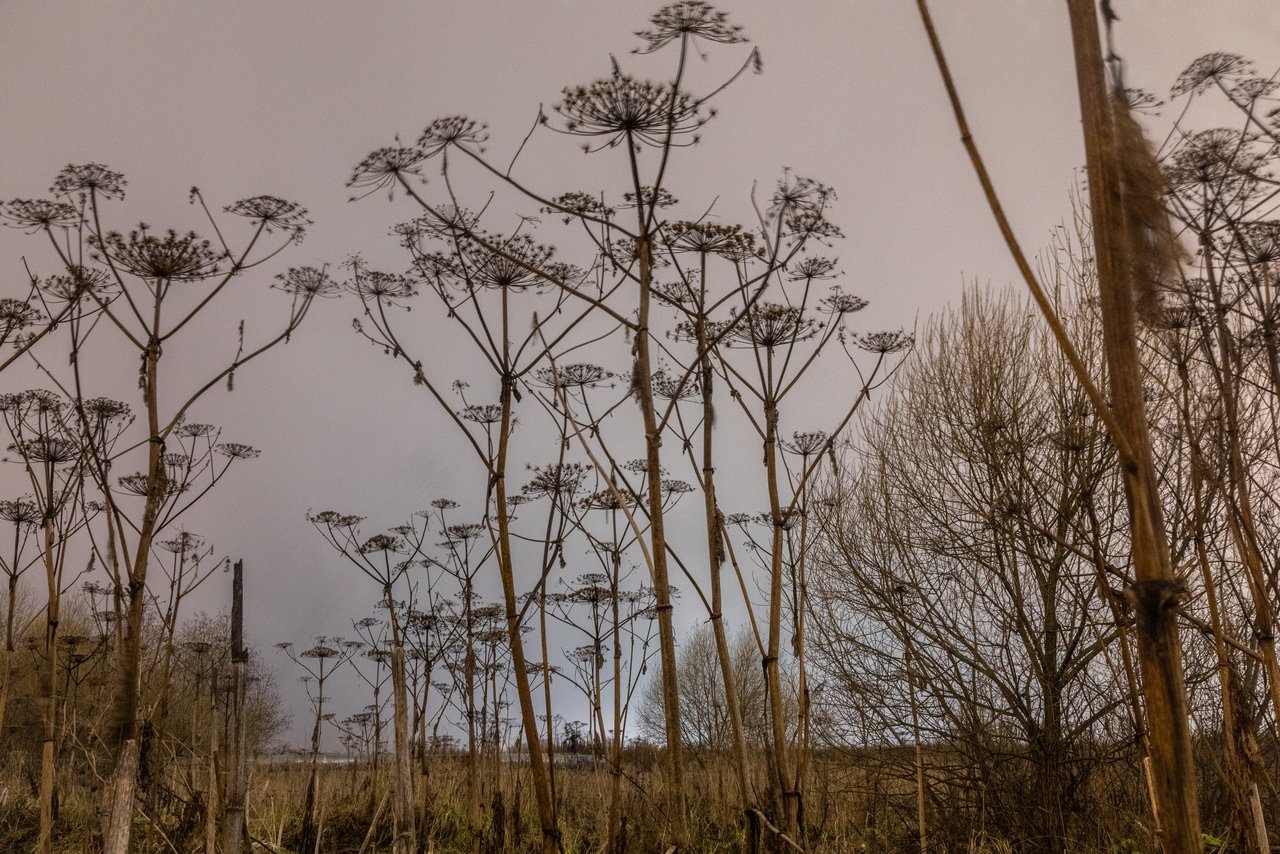 This topic remains open and unfinished!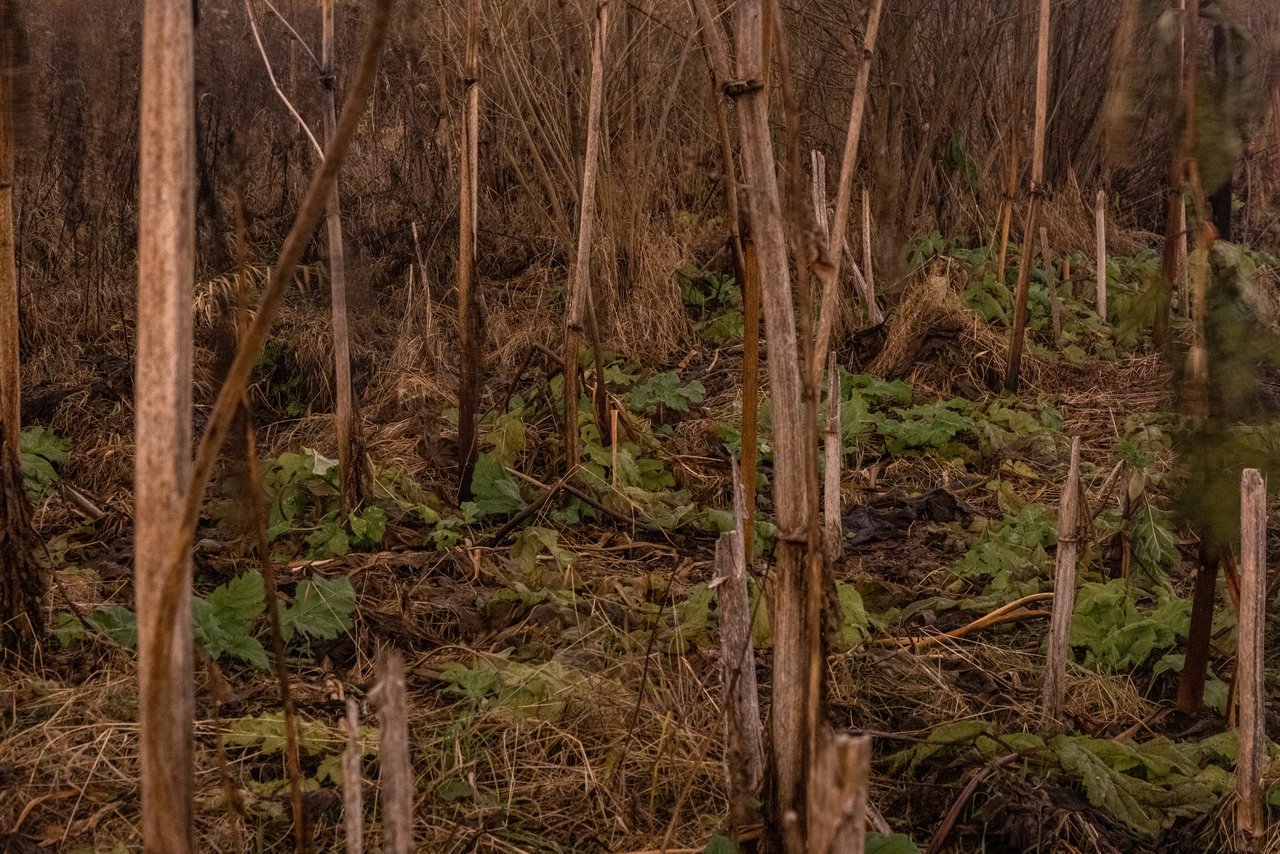 There are a couple of ideas with a starry sky or at sunset.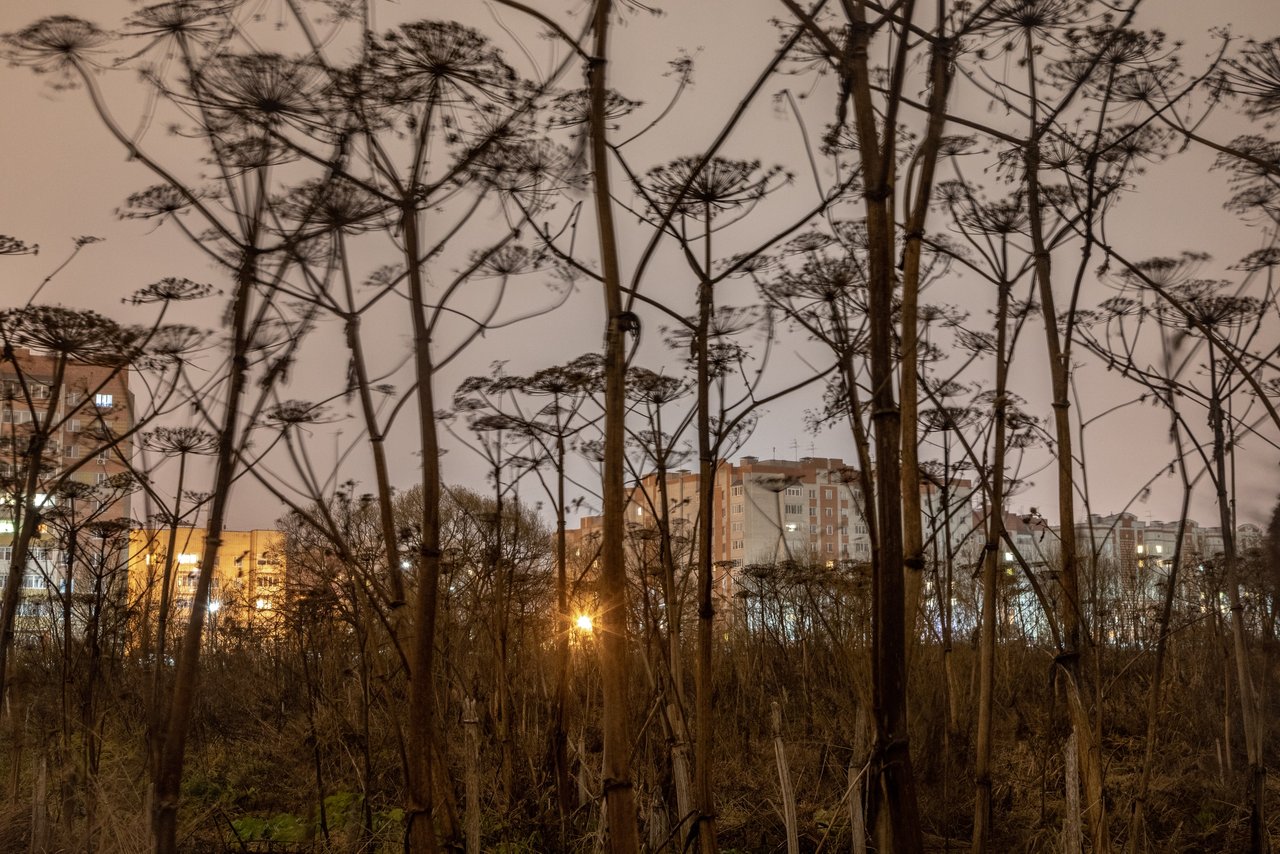 I cannot calmly look at the cow parsnip: all the time it seems to me that gigantic plants raised their hands up and praise the sun.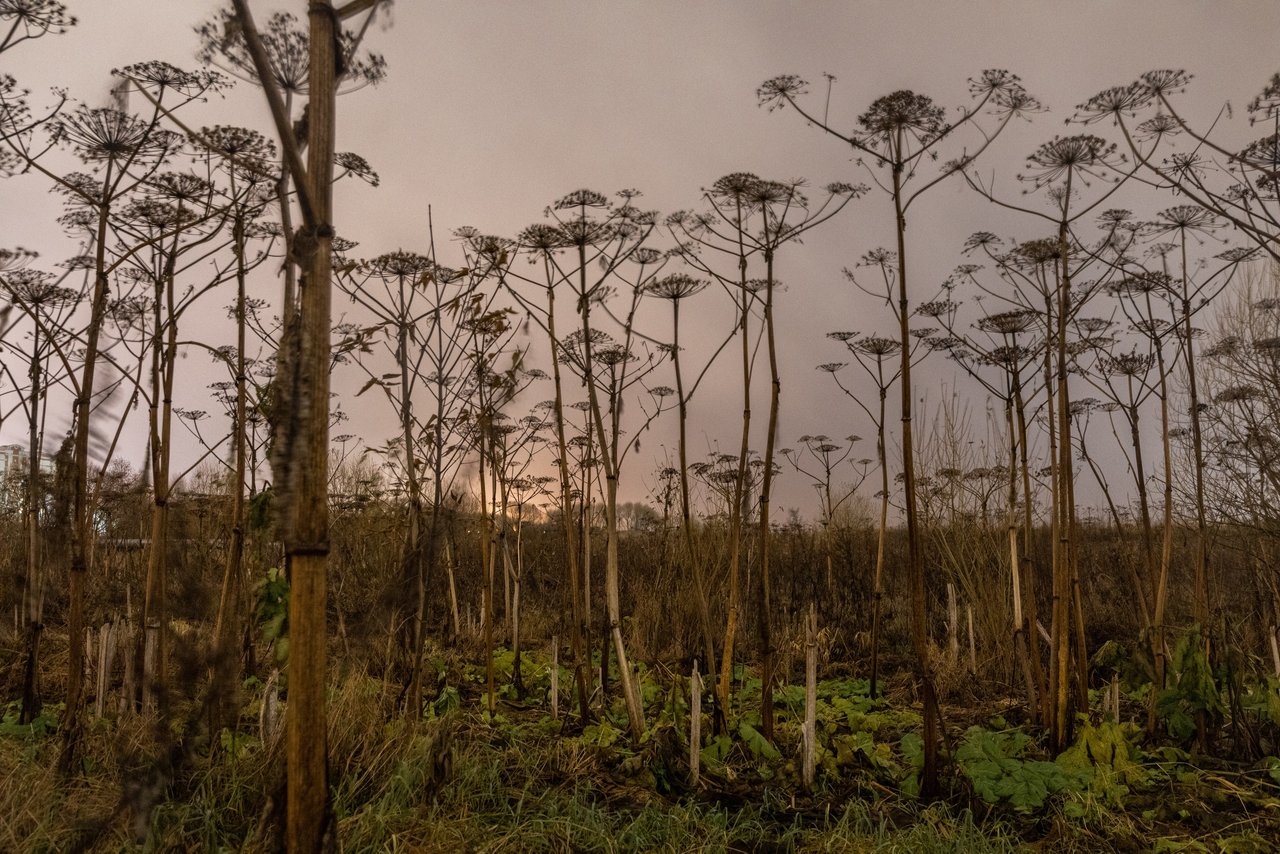 I like autumn! There is still no snow, but all the insects are already missing and the vegetation, including the poisonous one, has already died.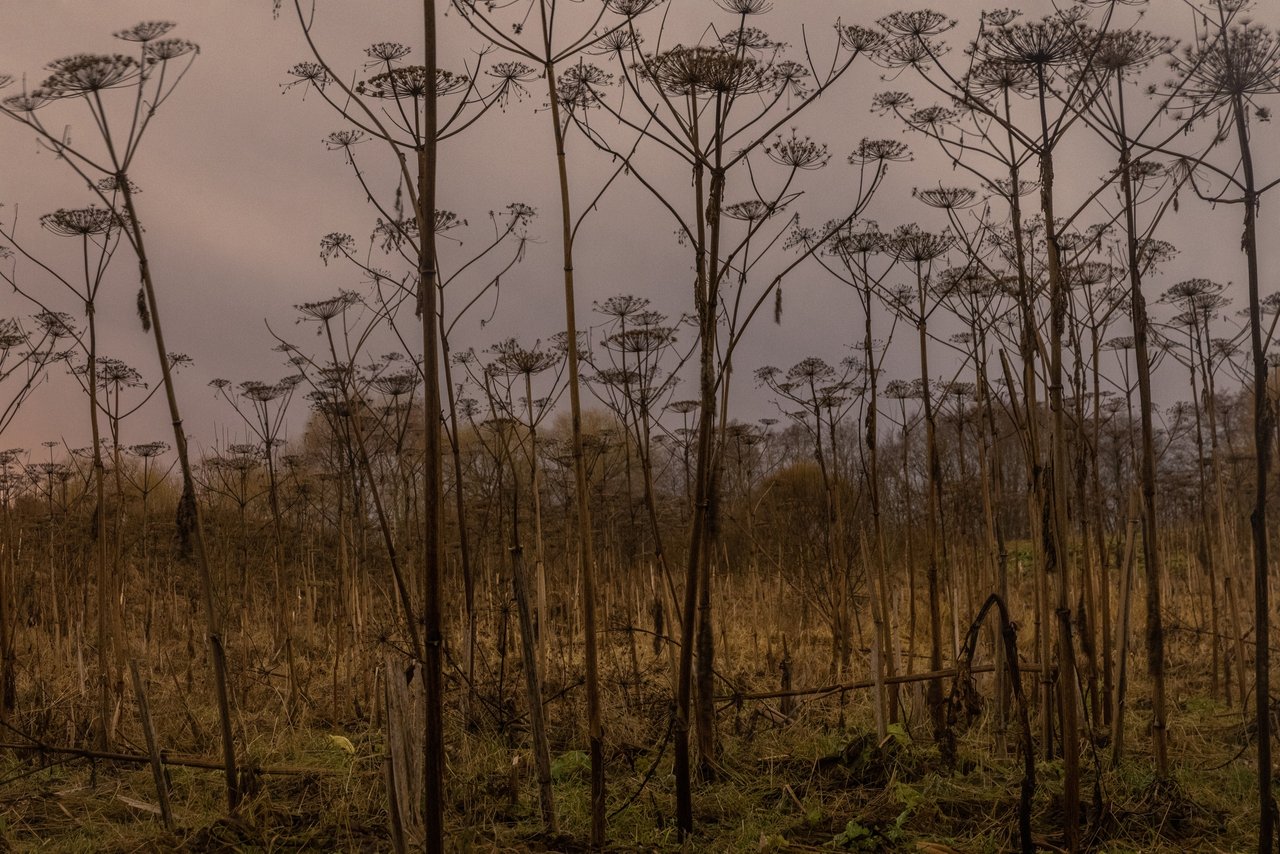 We need a slightly different approach to photographing these plants.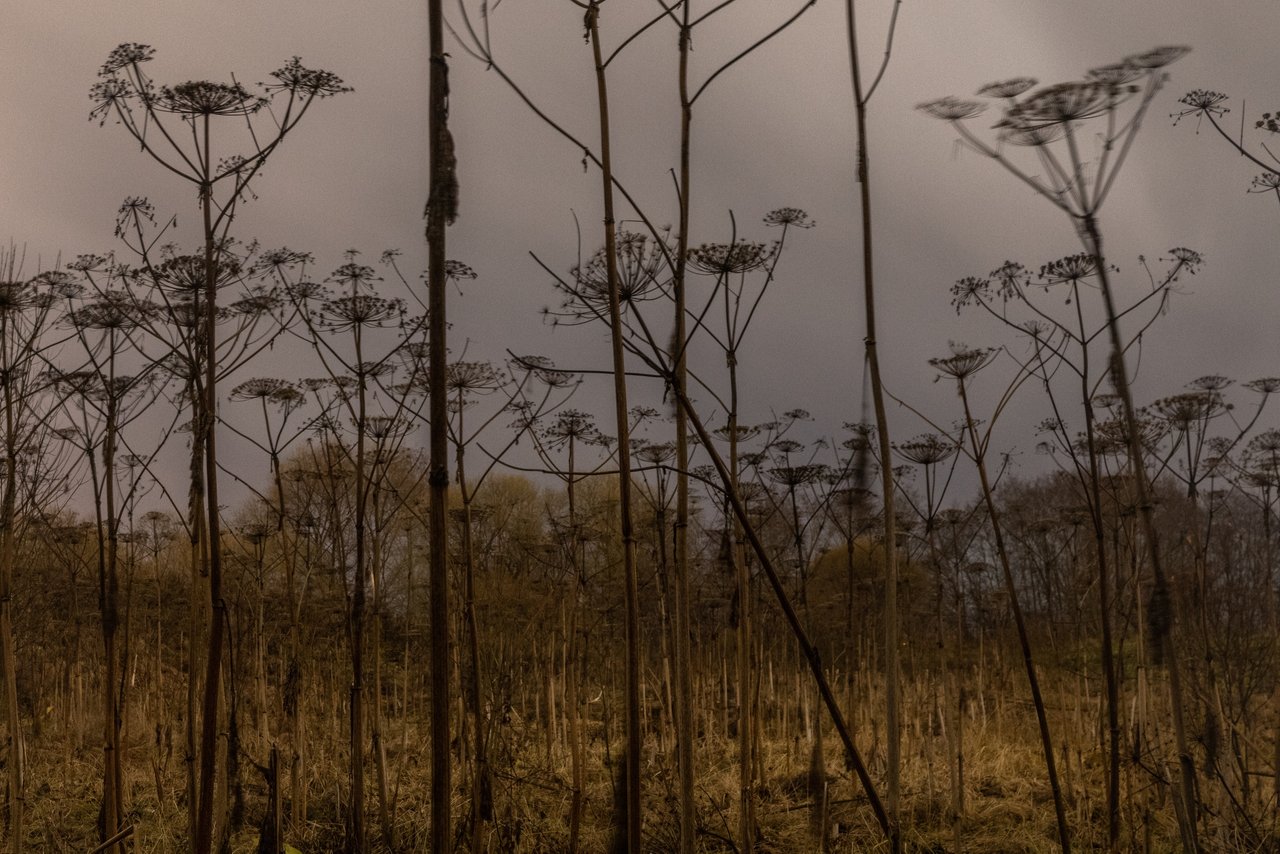 And it should be thoughtful, not spontaneous.