Hi guys!!!!
Let me show you some quick tips on how to make your own art. It doesn't really matter what kind of medium you have. Like what I'm about to show you today. Wer'e about to draw a concept art using a ballpen and a scratch paper..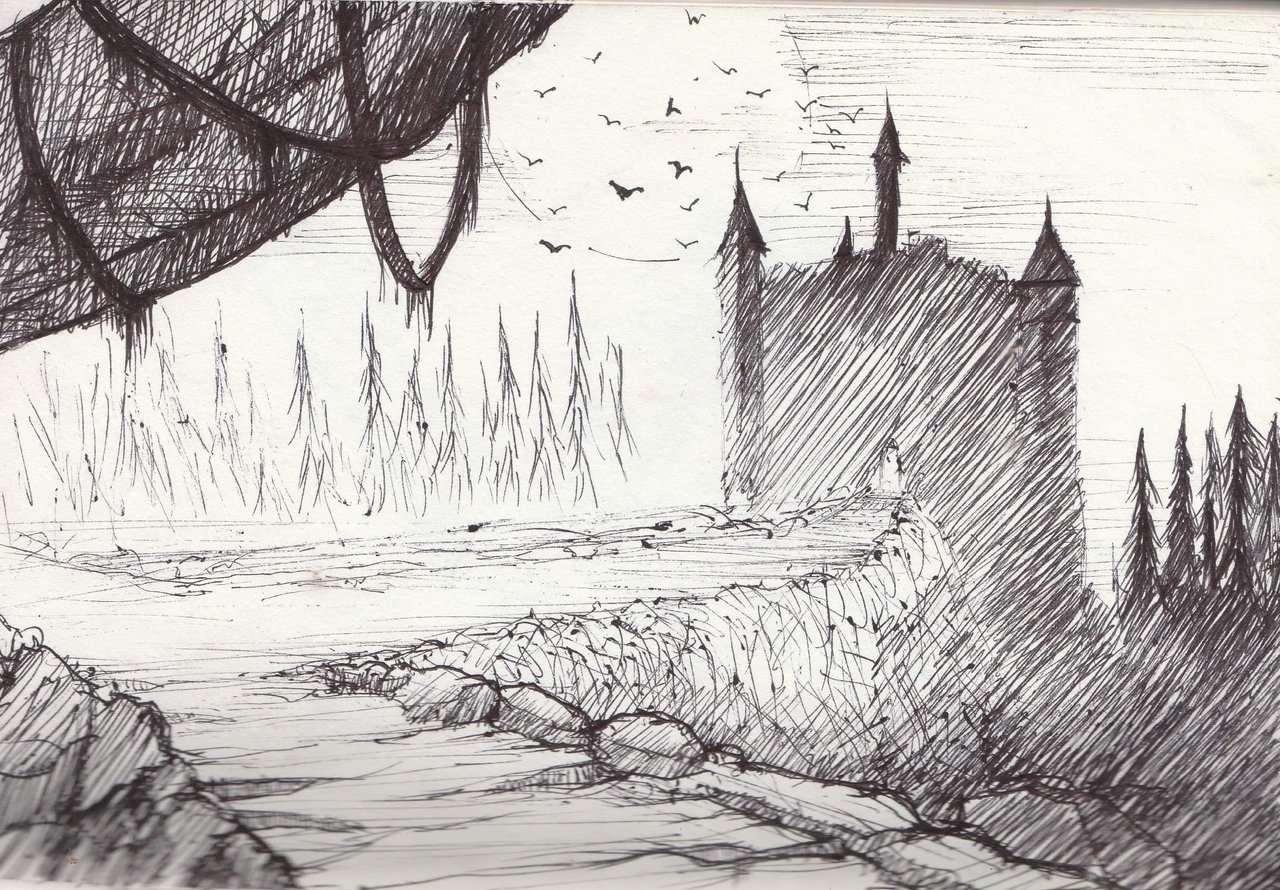 As an artist, don't be afraid to experiment. Try to express what you feel. Reach deeply in your heart and in your mind. If you do that, you will stumble upon a lot of ideas you never think of before. Imagine all the ideas you came up with and try to build them like a puzzle. Piece by piece you create and build your own.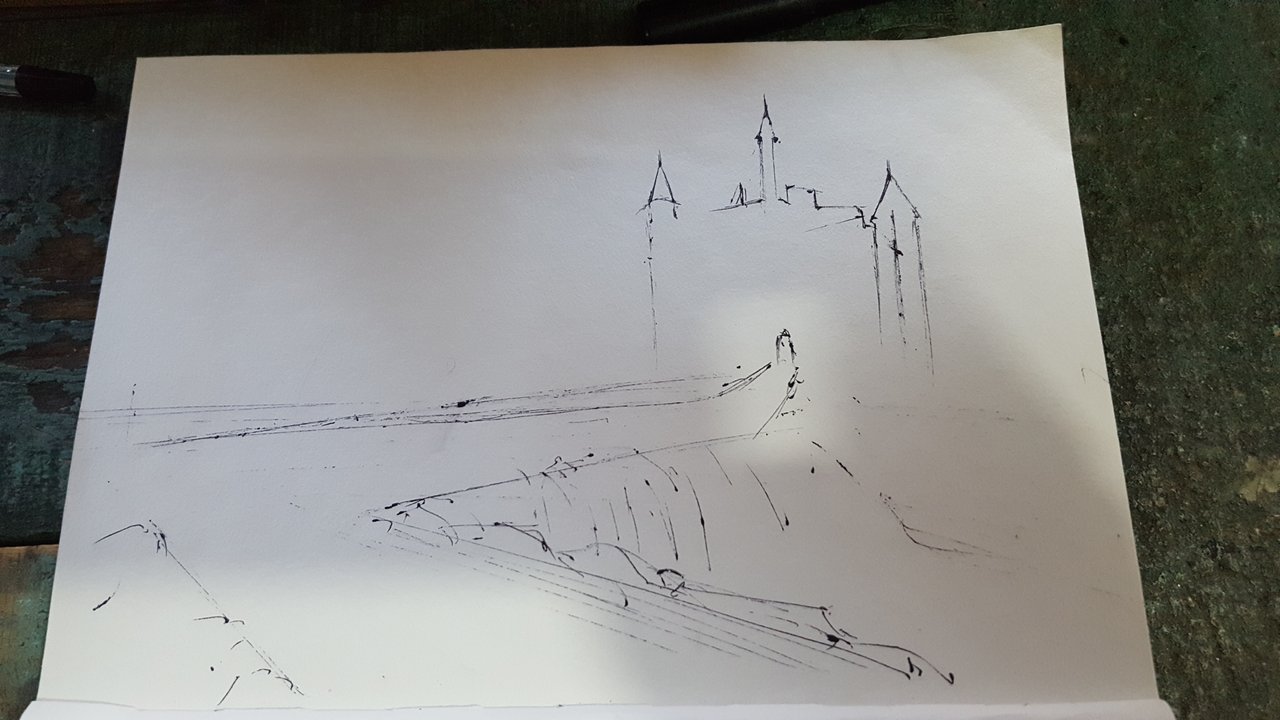 Of course you have to start off with your outlines. like in this picture , I'm starting to build some figures as your guide. The concept art today is a picture of a castle taken from a distance. The materials I'm going to use is only a cheap black ballpen and a regular paper nothing fancy. Now , draw the outline just make sure everything is align and equal. Do not rush your drawing because this is the most critical part and if you got it wrong, you will messed up the art.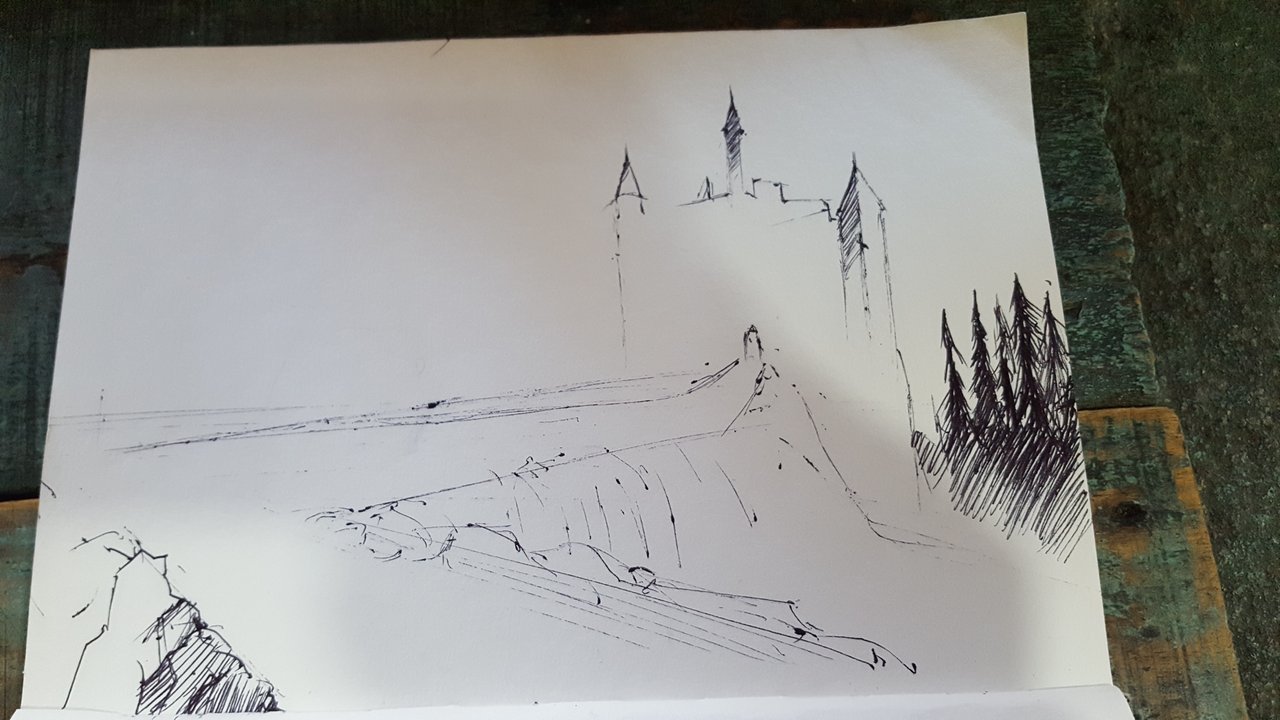 Adding some layers and Shades. You can add some shade right away if you know that part will be literally dark areas. It doesnt really matter because wer'e not using pencil which is a little bit messy and dirty if you touch by your hands. Adding a little bit of detail will also help you imagine and visualize the whole art.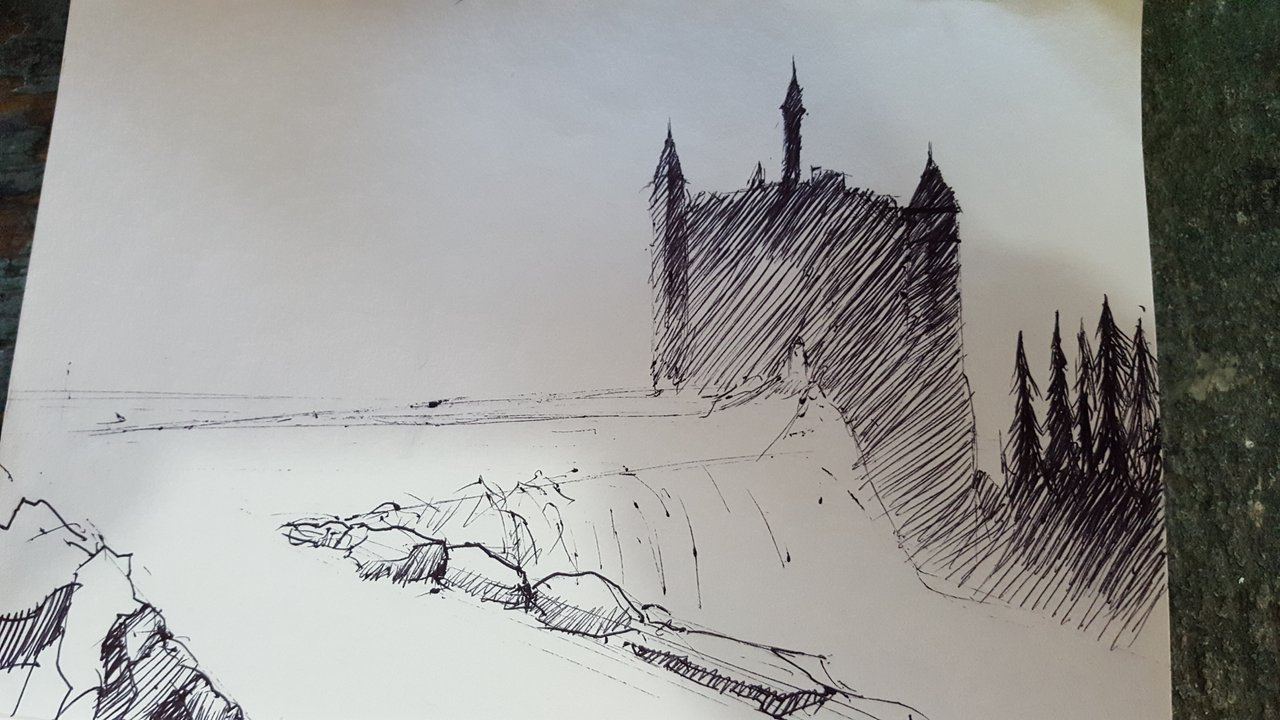 for now, I'm only using one stroke so that everything is clean and proper. You can add different strokes if you are about to finnish so you can balance them because if you over do it, it's kinda messy and not good in the eyes. Another good thing about using ballpen is if you accidentally made a mistake, you can fix it right away by adding more thickness and layer to your drawing. You can also control the lenght and width of your lines if you press hard or smooth.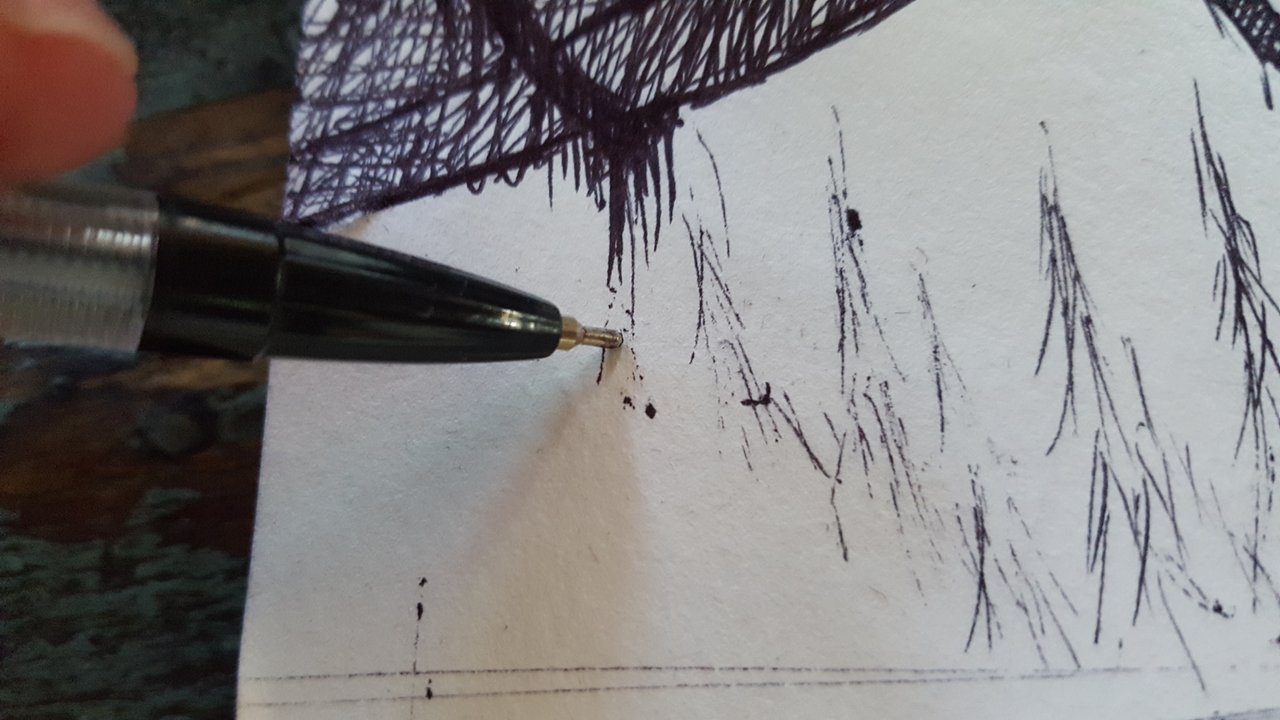 The last trick is what I called the depth illusion. So to create this illusion is very simple. every landscape art should have a depth in order for it to be more realistic. The closer it is, the more thick and more detailed the outlines should be. If the image is to far the details should be a little bit thin and outlines should be choppy. Avoid making the outlines perfect.
So thats it guys! It's pretty simple fight?!! I'm sure you learn something new today.
See you again next time!!!
bye!!
Original art from @gremayo