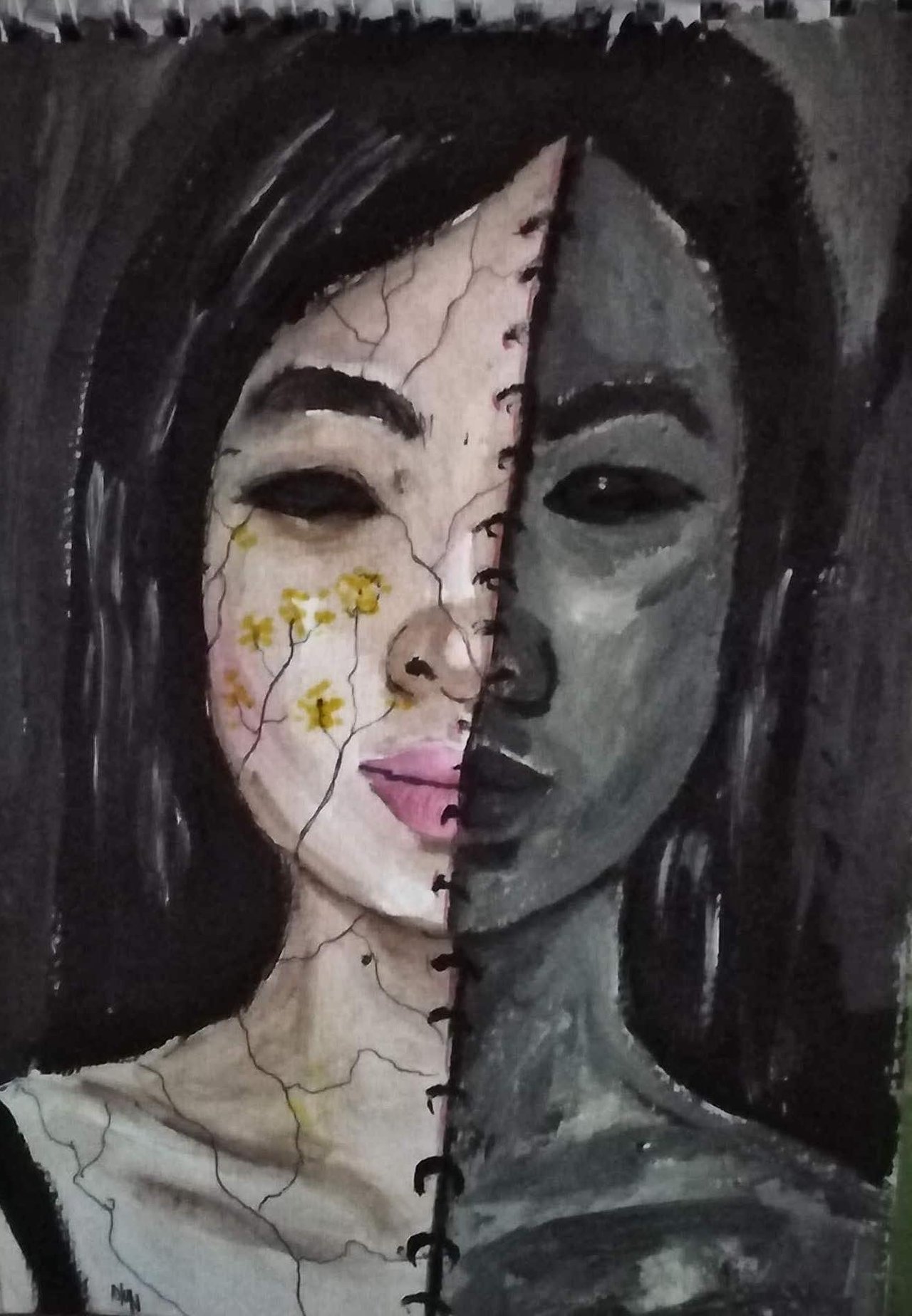 Original watercolor by me @gremayo
Smile when you can smile,
Laugh when you can laugh,
Do what you wanted to do,
Until there is sunlight.
We live in a world full of hopes dreams and of course we want to be success. There are certain times we feel depress because of defeat , failure , and lost. You feel down to the point that you lost everything that you have. Your money , your job or business , your family problem and friends can`t help you. All of us are not perfect as a human being. There is this dark side of our lives that we will surely face that is inevitable. No matter what type of person you are. Even if you are rich , popular , influential , a leader or you think you are perfect in your own eyes. In the eyes of many people you are far ahead but in the eyes of God we are all equal.
You maybe have a friend that is very funny and cheerful around you but you never now what is deep inside her. You never now she has more suffering than you have. Her looks wouldn't tell who she is or what she has.
Life is fair, no one is perfect. You cannot read your future. But you can change your future if you work hard and pursue. The best thing you can do is treat everyone like you treat yourself. Be brave to live on your own and do good to people. If you can do that people will do the same thing to you.
Life is 50/50 your body is half below the grave and half up on the ground. You cannot spell tomorrow.
Be humble and help each other to success. Isn't that sweet to live a peaceful life with no hate, anger, jealous.. We live to serve God by loving and helping each other. But if you don't trust me, believe me no one will save you in your darkest hours.