---
Back again with me @grisaia-steem, this time I will make a story from @xpilar's digital art. Let's get into the story.
What should I do now?
Can't you just reset the time for a few hours?
I want to repeat that time.
O moon, ask the star, Will it stay with you when the sun begins to rise?
Please ask, I really want to hear it.
The story begins with a boy named Ryan, a student who likes to play games on his laptop. He is not a gamer, it's just that for the sake of enjoying the game, he is willing to buy some equipment to make playing the game more fun. The game is an MMO genre game where the game is an online game and can be played with friends. Which they are now in a guild called "Believer"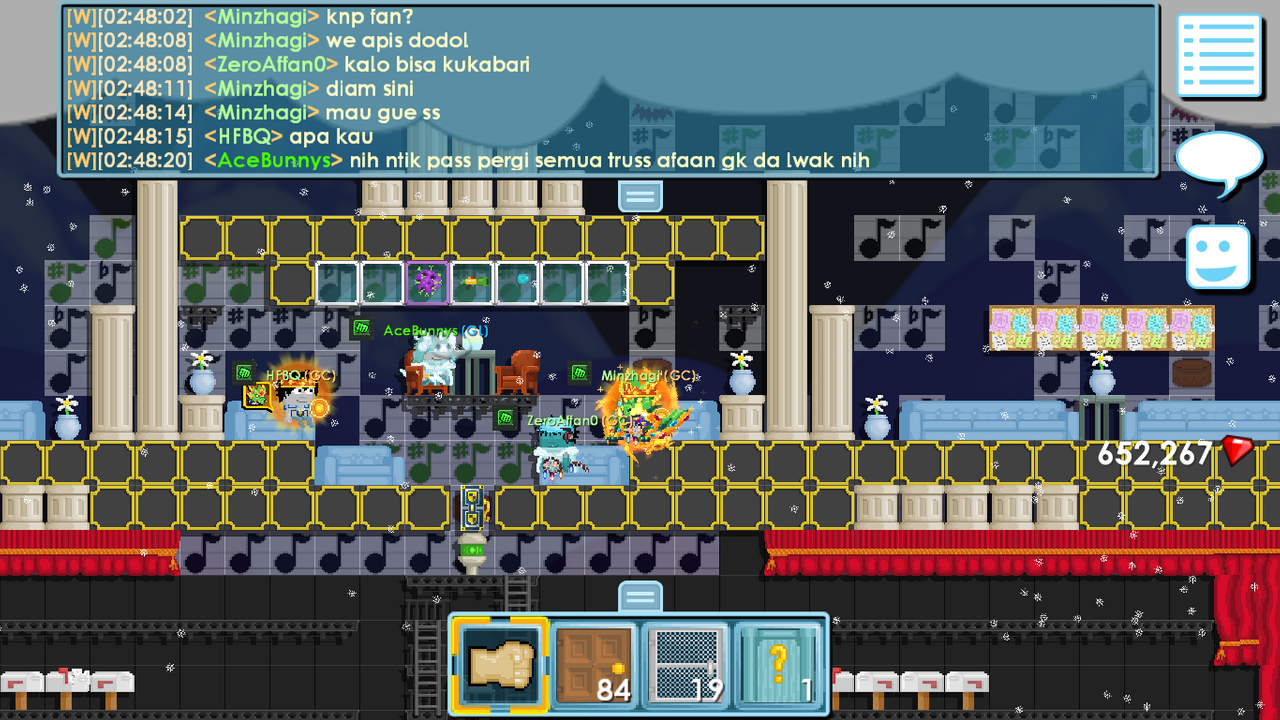 Until the holy month of Ramadan arrives. All the Guild members gathered at the Guild Home where they would discuss the iftar schedule together.
In the Home guild there are already players with the nickname "Affan" with his real name Affan, "Acebunnys" with his real name Riskan, "HFBQ" with his real name Hafis and "Minzhagi" with Ryan's real name. They gathered at the guild house with the aim of discussing the iftar schedule together.
The wetting started from the Guild leader who opened the conversation.
"So when are we going to break our fast together?" asked Riskan.
Ryan then replied "Tomorrow, near your house. There is a cafe with a large menu of openings. So after iftar we can play games there"
"Not at the cafe, the wifi network is very bad. It's not comfortable for us to sit there playing games. Moreover, I get angry easily when the wifi there is bad" about hafis.
"So where are we going to sit, too?" asked Riskan.
"Fis, listen first, if it's not there, I'm afraid we'll be late for breaking the fast. Because that's the only cafe that has a menu for breaking the fast. We can't just be full by drinking. Surely we'll still be hungry," said Ryan.
"I mean like this, we still buy food at the cafe but we sit in the cafe near the cafe. Around the cafe there is also a cafe near the gas station where the wifi network is good. How about it?" exclaimed Hafis.
Everyone agreed with the advice given by Hafis. After that they one by one began to leave the Home Guild. Meanwhile, Ryan met Riskan to borrow an item that Ryan needed. An item so expensive that Ryan had to borrow it from Riskan.
"Don't forget to take it back after you put it on" was Riskan's suggestion.
And now Ryan's gone. Riskan's suggestion was ignored by Ryan causing the item to be stolen by another player. Ryan who is in front of his laptop is now starting to lose his enthusiasm. It was as if he had just experienced real myoclonus. He started to panic. And try to chase the player who stole it. Because items cannot be forcibly taken from other players. Making Ryan ask for the item to be returned.
"On one condition, drop the items that you have, so I will return them" the thief player exclaimed.
"Do you promise?" Ryan cried frantically at himself.
"Yes, I promise" the thief player shouted back.
After Ryan dropped valuable items in his backpack. The thief player teleported after taking Ryan's other belongings. Feeling that you have been fooled into panicking. He intends to retire from the game. However, the item he has lost must be returned first.
Then Ryan ventured to tell the truth in their whust up group. Of course a very reasonable response from the guild members. Ryan also said that he would be retiring from the game after returning a very expensive rare item that he had just lost. After some discussion and some advice.
Riskan said "Let me ease your problem, I'll borrow some of my farms. You use the farm for farming in order to return the item. But on one condition don't retire from this game. Can you?"
Ryan replied "So I don't have to sell all my sets?"
"No, replace the item if you already have the capital to buy the item with a new one. Yeah I know because the item is very rare. Surely there will be people selling it even at a high price. How can you afford it?" asked Riskan again.
Ryan just agreed, even though he knew that it was very hard for him. However, he must take responsibility for his actions. Because of this incident, Ryan was hesitant to gather for iftar activities with his guild members.
Then Riskan asked which menu they should order. After all said the menu they would order.
"Wewewe, Ryan you will take the order. To make amends for your mistakes. Muehehehe" said Riskan.
Ryan read the message with a little relief. Because Riskan is still able to joke and still wants to continue their activities for the next afternoon.
The next day, they all gathered after Ryan accompanied by Affan brought their orders. While laughing because of the problems that are being experienced by Ryan. While giving silly advice. But they still want to be together.
---
Maybe that's all I can say. Thank you for visiting my blog.
---
---

---

---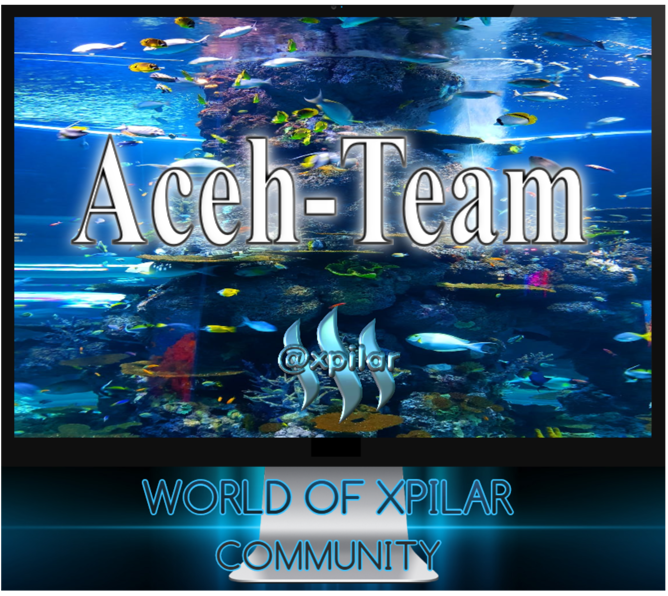 ---