I find it very difficult to photograph the moon! When its dark the moon is always over exposed and the surroundings oké or the moon is oké and the surroundings are under exposed.
So i went out wright after sunset and just after moon rise.
Had this picture in mind for a long time now and finally it came together.
But at the location i had to hurry because of that one little cloud. That was a nice surprise at that moment.
But i still don't know witch picture i like more! Witch one do you like more?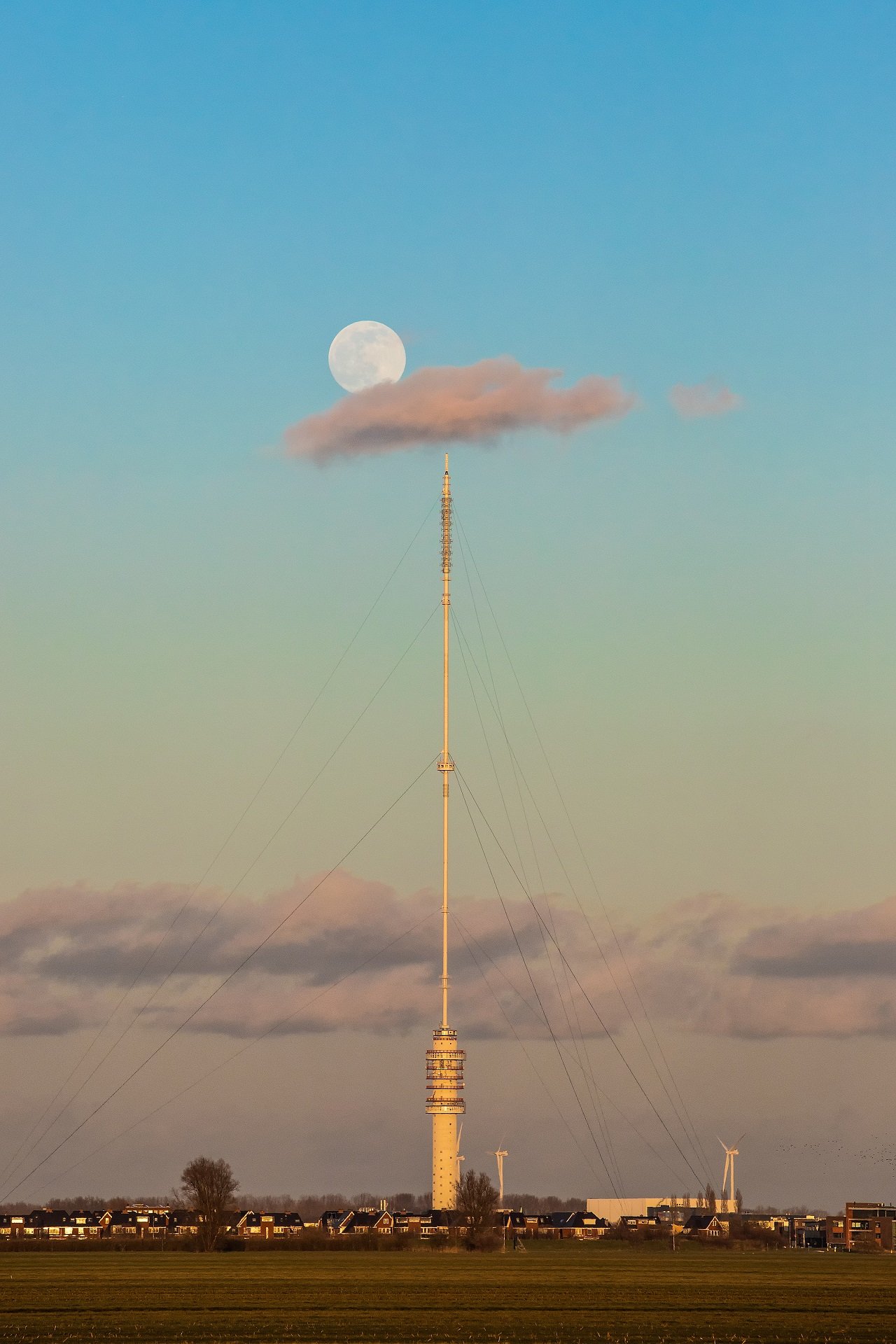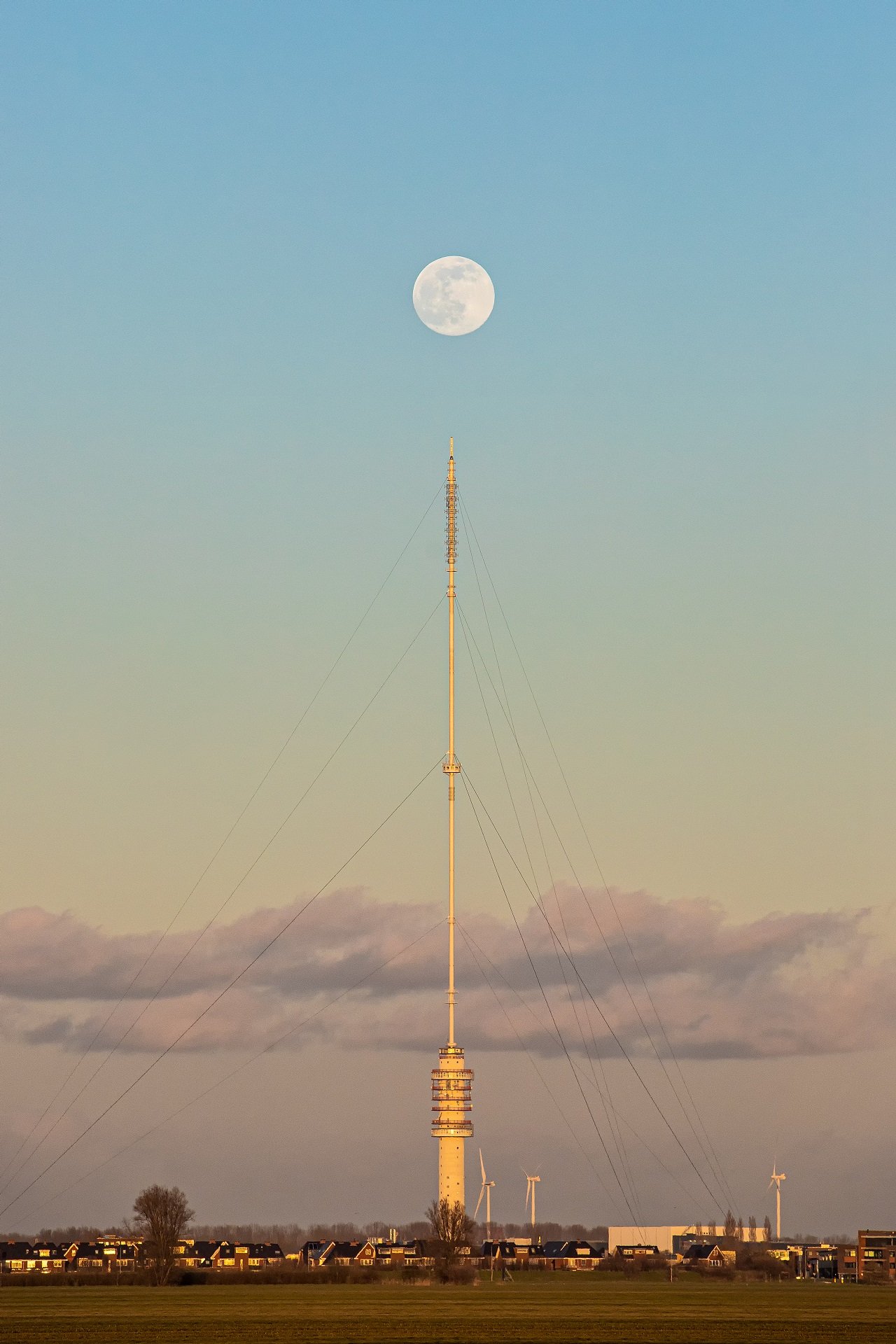 The Gerbrandy Tower, is a tower with a transmission mast in the Dutch IJsselstein for FM radio and television broadcasts,mobile telecommunications and data storage. The television channel was put into operation on January 17, 1961. The tower is 372 meters,(1220 feet) and is the highest construction in the Netherlands.