---
Inktober day: 15, theme: Outpost, artist: 7 days late, promises: unfulfilled I had time to do one more drawing in ink, this time covering the military and death.
I don't like much the army or the idea of the current wars, but I have to confess that I admire the devotion of the soldiers for their duty, the character they form to always obey the orders of their superiors, even when these orders may cost them their lives, or well, that's what you see in the movies. Based on this idea, for this theme I have illustrated a soldier who stands firm by his position, beyond cold and tiredness, beyond weakness and hunger, and of course, beyond death.
Materials:
Opaline Cardboard (A4)
HB Graphite Pencil
Black Ballpoint Pen
Black marker, fine tip
-Sketch:
With the HB pencil make the sketch with soft strokes, shaping the idea progressively. This time I have not used any references at all, so the skeleton and the weapon are made by my imagination, so the bones may be disproportionate.
-Outline:
Then, with the pen delineate all the illustration, taking care of the pulse in each line as any error with ink is practically irreversible.
-Ink filling:
Since I didn't have any reference, I didn't want to go into too much detail regarding the outpost, so I wanted to give prominence to the skeleton soldier by making the watchtower mostly filled with black.
-Final Touches:
Due to the simplicity of the illustration, I did not want to abuse the details, as this would overload the drawing and make one element indistinguishable from the other, so I used a bit of pointillism for the structure of the roof and the beams of the guard post and a minimum of texture in the hull and bones of the skeleton.
---
I'll leave you a little gif with the whole process in it, so you can better appreciate the step by step.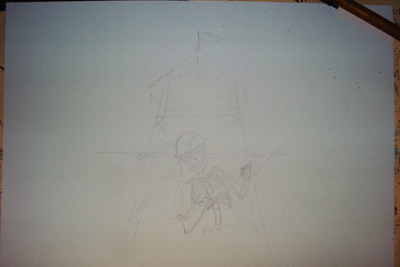 ¿What is Inktober??
The Inktober is an initiative created by illustrator Jake Parker in 2009, with the aim of improving his artistic skills, but over the years has had a great impact on the international art community. The challenge is to make an ink drawing every day, hence its name, "ink" "tober" (October), although for the most part this is respected, many other artists prefer to stay in their comfort zone, so you can see illustrations made with watercolors, graphite, charcoal, digital and any existing technique.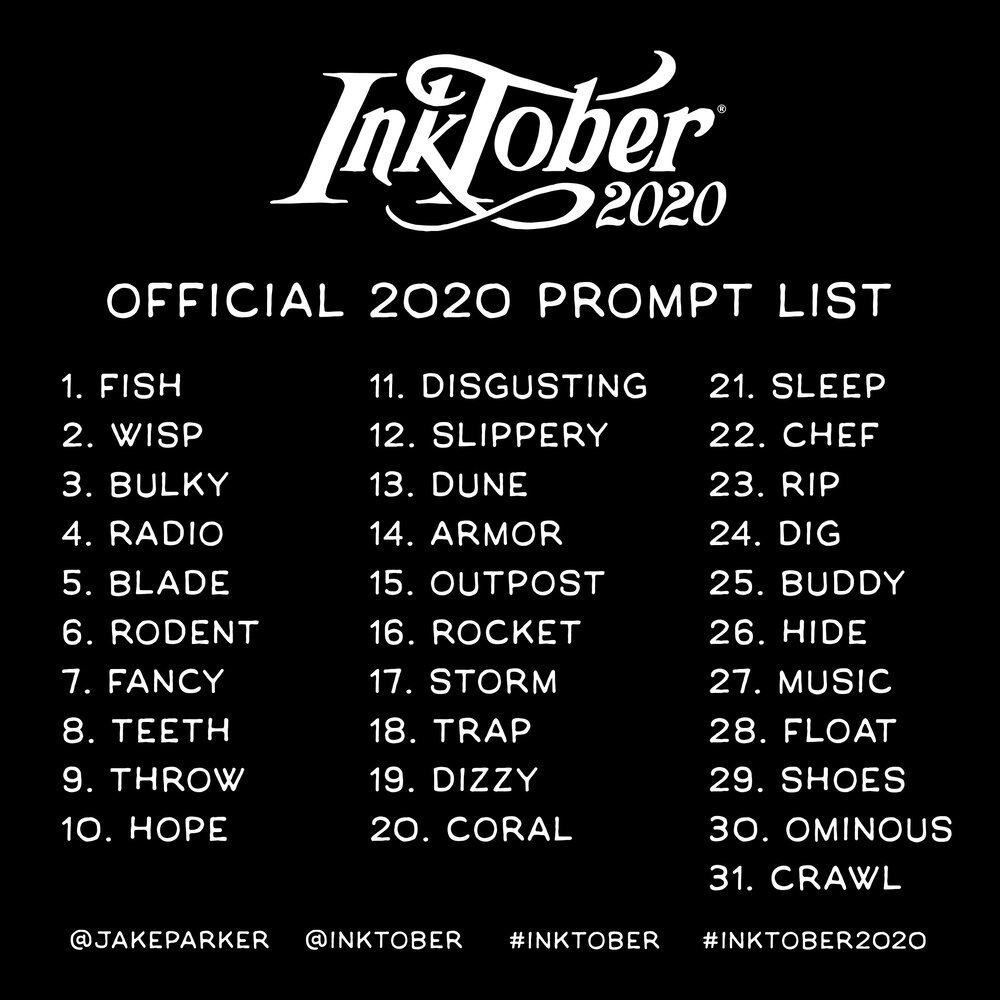 31 DAYS, 31 DRAWINGS
If you want to improve your artistic skills, this challenge is for you, you can publish your results in social networks using the hagstag #inktober or #inktober2020.
Copyright @hadley4
See you in a future post!
Thank You for Supporting My Artwork