Mi cuerpo, torturado por mi alma lacerada, se sienta ante el tablero; una vez más, esperando evadirse en la sangre del rival. ¿Será esta mi última batalla? Una oscuridad cada vez más profunda me envuelve, acrecentándose con cada victoria.
My body, tortured by my lacerated soul, sits at the board; once again, waiting to drown in the blood of its opponent. Will this be my last battle? A deepening darkness embraces me, deepening with each new victory.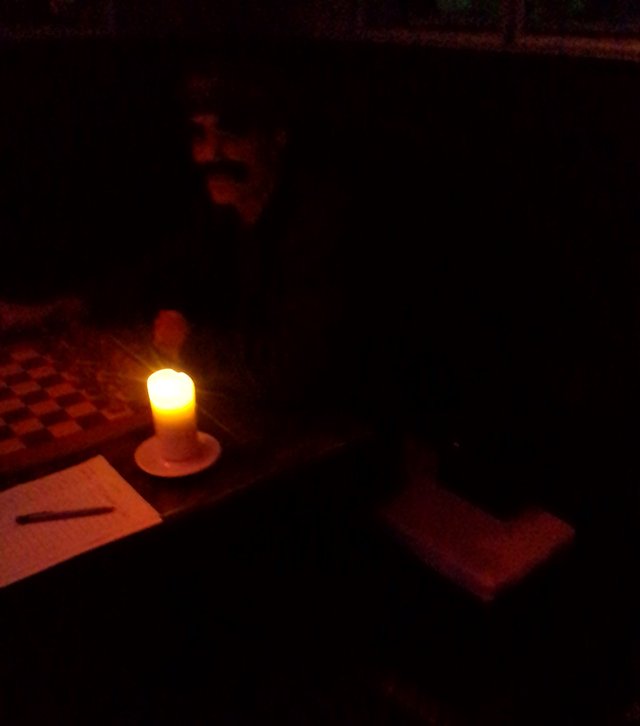 "No hay hombre que tenga potestad sobre el espíritu para retener el espíritu, ni potestad sobre el día de la muerte; y no valen armas en tal guerra, ni la impiedad librará al que la posee." Eclesiastés 8:8
"No man has power to retain the spirit, or power over the day of death. There is no discharge from war, nor will wickedness deliver those who are given to it." Ecclesiastes 8:8
Andaba encerrado en mi mismo, agazapado en el oscuro rincón cuando, alzando la vista, le vi. No había venido, pero estaba. Siempre supe que un día vendría, y que todo habría sido en vano.
I was lost deep inside myself, crouched in the dark corner. I looked up, I saw him. He had not come, but he was there. I always knew that one day he would come, and then, it would have all been in vain.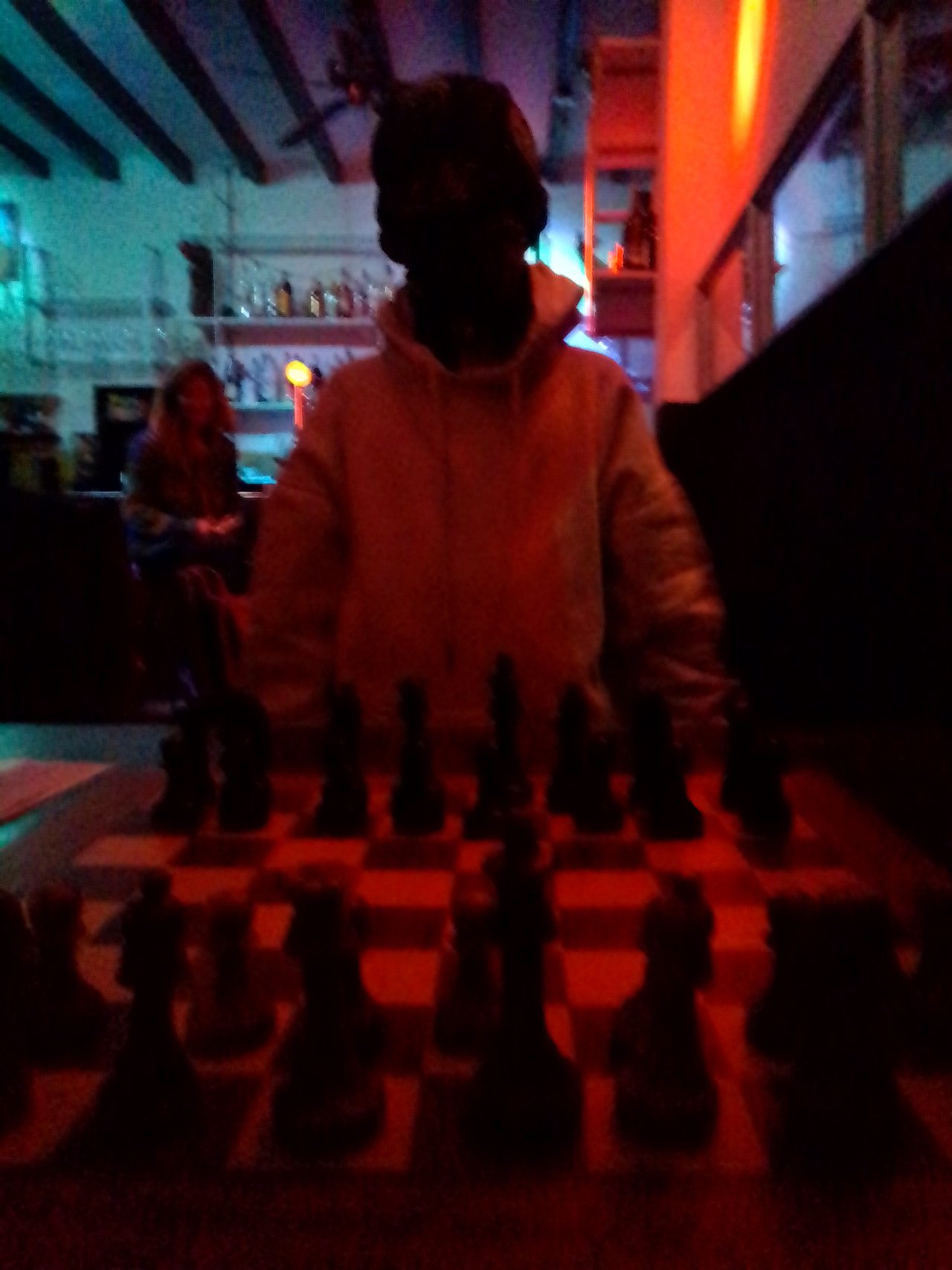 Se sentó y jugó, jugó a que era un juego.
He sat down and played it was a game.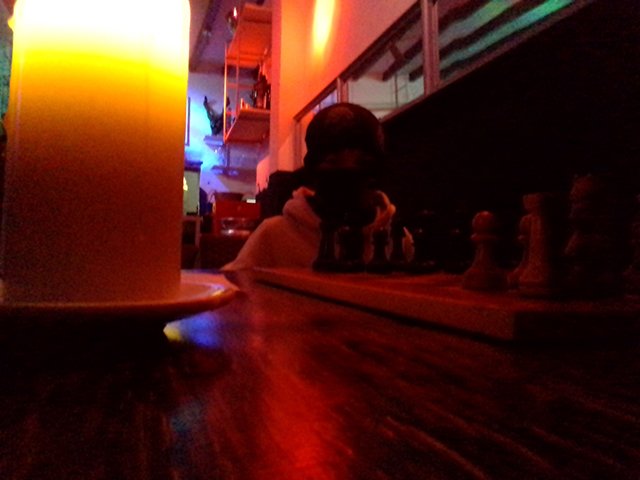 Me recreé en el tacto de mis piezas, mis fieles soldados, que me habían acompañado toda una vida. Yo también jugué a que jugaba,
I relished in the feel of my pieces, my faithful soldiers, who had accompanied me all my life. I also played it was a game,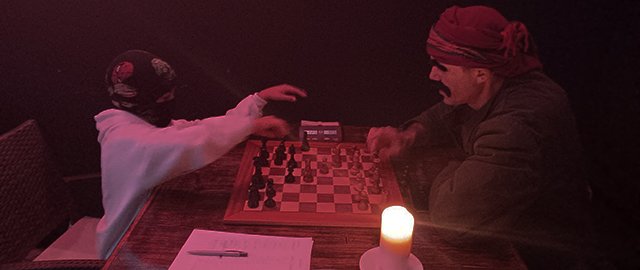 y nadie más que nosotros dos supo si jugábamos a jugar o ...
Mi cuerpo descansó, súbitamente, en paz, en la luz por fin, pero mi alma ...
and no one but the two of us knew whether we were playing the game or ...
My body rested, suddenly, in peace, in the light at last, but my soul ...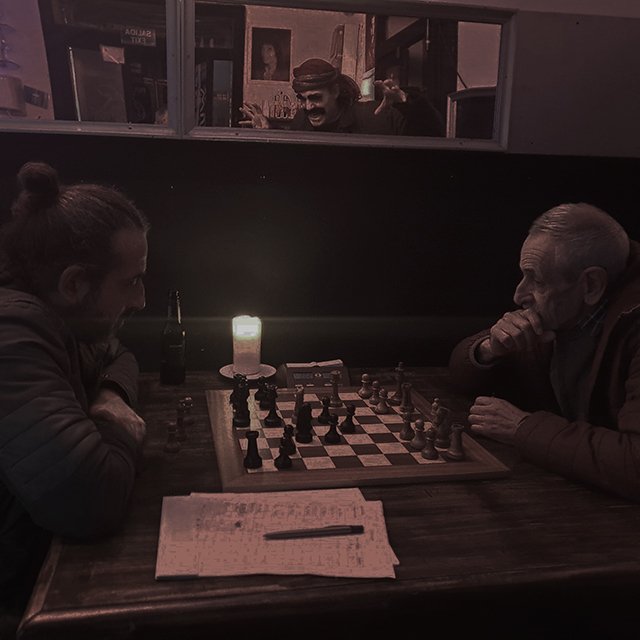 Todo había sido en vano.
It had all been in vain.
https://revistapanero.wordpress.com/2017/04/01/vanitas-vanitatum-la-veta-existencialista-del-eclesiastes/
Esta es la cuarta Crónica Turca, para leer las tres anteriores ver:
This is the fourth Turkish Chronicle, to read the previous two visit:
https://steemit.com/hive-185836/@ibizaki/el-turco-de-babel-babel-s-turk
https://steemit.com/hive-185836/@ibizaki/el-turko-de-babel-tras-5-cruentas-jornadas-de-batalla-el-turco-acabo-sucumbiendo-babel-s-turk-after-five-bloody-days-of-battle
https://steemit.com/hive-185836/@ibizaki/turko-a-la-kill-bill