✨ 11:12, you were late ... your wish is not valid.✨
Currently Venezuela is living a hard time, without water, without food, without gas, without electricity, without the Internet and now without directv ... We have spent years receiving blows from all aspects and in any sense. It seems that there was no moment of peace in which we could enjoy what was achieved or what was achieved after so much hard work. My start of the year was incredible, even my close of last year, damn I have been in a good way for two years despite everything that affects me the socio-political issue that invades my being. But right now I feel a little defeated, the recent April 30 my precious cat Crissaurio passed away and today I was with his son, with Made and I couldn't help crying because of the very attractive feeling of missing him. It is a huge emptiness that despite trying to distract me with various things, it always comes to my mind to know that he is no longer with me,
with us.
The feeling that perhaps I am spending the best years of my life running away from the government system that always screw us, the citizens and that no matter how hard you give your activities, there is always a greater entity that tries to screw us as it is. The departure of the Directv company has been another mega hit to screw,taking away a means of distraction from 42% of the country's population is unfair, especially when it is us as a people who are affected and not the government or AT&T ...
Talking to my parents is a relief, just like with my friends, girlfriend and even with you, the Steemit readers who are there behind the screen reading this in a rambling way while also facing their personal problems and their victories in their day to day.
I am 23 years old like this and I just want a change, I want something different for my country and for everyone.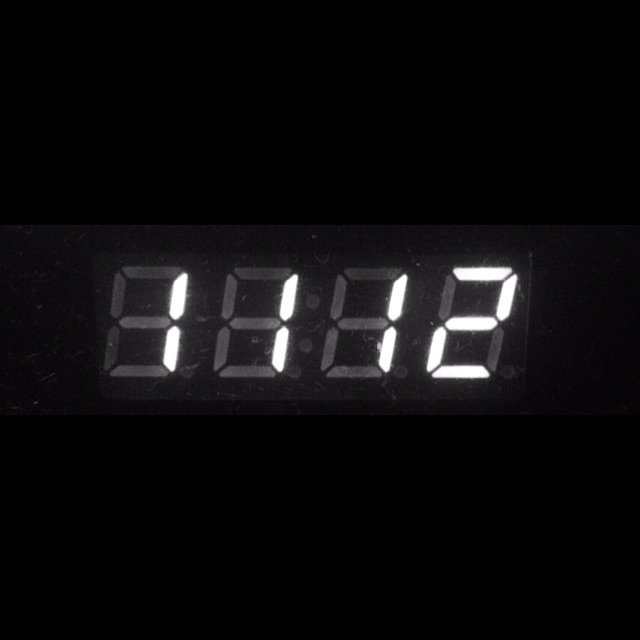 ---
✨ *11:12, llegaste tarde… tu deseo no es valido. *✨
Actualmente Venezuela vive un duro momento, sin agua, sin comida, sin gas, sin luz, sin internet y ahora sin directv... Hemos pasados años recibiendo golpes de todo aspecto y en cualquier sentido. Pareciera que no existiera un momento de paz en el cual pudiéramos gozar d lo conseguido o de lo logrado después de tanto trabajo duro. Mi comienzo de año estuvo increíble, incluso mi cierre del año pasado, joder llevo dos años de buena manera a pesar de todo lo que me afecta el tema socio-politico que invade mi ser. Pero justo ahora me siento algo derrotado, el reciente 30 de Abril falleció mi preciado gato Crissaurio y hoy estuve con su hijo, con Made y no pude evitar llorar por el sentimiento tan atragante de extrañarlo. Es un vacío enorme que pese a que intente distraerme con cosas varias, siempre viene a mi mente el saber que él no está más conmigo, con nosotros.
El sentir que quizás estoy pasando los mejores años de mi vida huyendo del sistema gubernamental que siempre nos jode a nosotros, los ciudadanos y que no importa que tanto empeño le des a tus actividades, siempre hay un ente mayor que nos intenta joder como sea. La ida de la compañía Directv ha sido otro mega golpe que joder, quitarle un medio de distracción al 42% de la población del país es injusto y más cuando los afectados somos nosotros como pueblo y no el gobierno o AT&T…
Hablar con mis padres es un desahogo, al igual que con mis amigos, novia e incluso con ustedes, los lectores de Steemit que están allí tras una pantalla leyendo esto de manera divagaste mientras también afrontan sus problemas personales y sus victorias en su día a día.
Tengo 23 años así y solo quiero un cambio, quiero algo diferente para mi país y para todos.
Bye...