Hello Steemitverse
Well the thing is that there are always songs that we associate with certain moments of our life, so they end up becoming something mythical for us. We hardly listen to that song, it takes us back to times in our lives in an epic way and it brings out a smile because we know what that song meant back then. In my particular case, I have too many songs that I associate with many times. Both songs and singers or albums. So, we are breaking this down:
Bueno la cosa es que siempre existe canciones que las asociamos a ciertos momentos de nuestra vida por lo que se terminan convirtiendo en algo mítico para nosotros. Apenas escuchamos esa canción, nos remonta a épocas de nuestras vidas de manera épica y nos saca una sonrisa porque sabemos lo que significó esa canción en ese entonces. En mi caso particular, tengo demasiadas canciones que las asocio a muchas épocas. Tanto canciones como cantantes o álbumes. Entonces, vamos desglosando esto:
I will give the first one to A city in florida, which goes back to my time on the famous MSN. Where I literally spent much of my time. Then there would come Black in Black which was the first song I downloaded from Limewire, after that I started to listen to a lot of rock through my father. Songs from System of the Down and Gorillaz were frequent... just imagine! On my trip to Margarita, I frantically searched for the Metallica CD at her San Francisco concert with the Orchestra and it was brutal for me. It is even the only original CD I have about a band or artist.
La primera se la daré a A city in florida, que me remonta a mi época del famoso MSN. Donde literal pasaba gran parte de mi tiempo. Luego vendría Black in Black que fue la primera canción que descargué de Limewire, luego de eso empecé a escuchar mucho rock por medio de mi padre. Canciones de System of the Down y Gorillaz eran frecuentes… imagínense! En mi viaje a Margarita, busqué frenéticamente el CD de Metallica en su concierto de San Francisco con la Orquesta y fue brutal para mi. Incluso es el único CD original que tengo sobre una banda o artista.
Then I went into Porta's time, and his songs when I was already between Primary and Secondary ... Tiesto reminds me of an uncle of mine who put on his albums while we were traveling to Puerto La Cruz. For a time while playing PS2, I listened too much to Eminem and his collaborations with other artists. The dubstep commanded by Skrillex, Flux Pavilion, the Forza Horizont and Saint Row IV soundtrack marked from perhaps 1st year to 3rd year which was when he spent the most time with Angelo and Subero playing PlayStartion and then Xbox 360, games of PES, Call Of Duty and Mortal Kombat was accompanied by the beats of that time. LMFAO was without a doubt my band for 4th year and early 5th grade, then I started listening to Deadmau5 and Daft Punk much more frequently, which I met from a video by Salah.
Luego entre en la época de Porta, y sus canciones cuando yo ya estaba entre Primaria y Secundaria… Tiesto me recuerda a un tío mío que colocaba sus álbumes mientras íbamos de viaje hacia Puerto La Cruz. Durante un tiempo mientras jugaba PS2, escuchaba demasiado Eminem y sus colaboraciones con otros artistas. El dubstep comandado por Skrillex, Flux Pavilion, el soundtrack de Forza Horizont y Saint Row IV marcaron desde quizás 1er año hasta 3er año que era cuando más tiempo compartía con Angelo y Subero jugando en casa de él PlayStartion y luego Xbox 360, partidas de PES, Call Of Duty y Mortal Kombat era acompañadas por los beats de ese entonces. LMFAO fue sin duda alguna mi banda durante 4to año y principios del 5to de bachillerato, luego empecé a escuchar con mucha más frecuencia Deadmau5 y Daft Punk, que lo conocí por un video de Salah.
By the time I was in 6th grade and a step away from graduating the music I listened to was much more marked, Deadmau5 became a symbol of my musical taste and other artists such as Daft Punk, Gorillaz, Dillon Francis accompanied the music list. I listened to very little rap and reggaeton, more than anything for Angelo and Johan who were the ones who did listen to these genres. So literally I would catch up on what sounded thanks to them. But I only listened when I went home, I was left with one or two songs that I liked and that's it.
Ya para cuando estaba en 6to año y a un paso por graduarme estaba mucho más marcada la música que escuchaba, Deadmau5 se convirtió en símbolo de mi gusto musical y otros artistas como Daft Punk, Gorillaz, Dillon Francis acompañaban la lista de música. Escuchaba muy poco rap y reguetton, más que nada por Angelo y Johan que eran los que si escuchaban estos géneros. Entonces literal me ponía al día con lo que sonaba gracias a ellos. Pero solo escuchaba cuando iba a sus casa, me quedaba con una o dos canciones que me gustaran y listo.
In my university days I listened to the usual ones, the ones already mentioned but I added artists like Nu, Disclosure, InstaParty, Noisia, TroyBoi and Flume ... their styles for me were fresh and sounded too good on the way to university or when I was doing chores at my grandparents' house. In the meantime, I remember that I caught too much fever for Terraria and related it to Wolfgang Gatner, I downloaded one of his albums and it was to sit down very early in the morning to play Terraria accompanied by a Glass of Cereal until night. I literally spent hours playing. (Maybe I'll play it again and I'll share some things with you).
En mi época de la universidad yo escuchaba los de siempre, los antes ya mencionados pero les agregue artistas como Nu, Disclosure, InstaParty, Noisia, TroyBoi y Flume… sus estilos para mi eran frescos y sonaban demasiado bien camino a la universidad o cuando hacía tareas en casa de mis abuelos. En un ínterin, recuerdo que le agarré demasiada fiebre a Terraria y lo relaciono con Wolfgang Gatner, descargue uno de sus álbumes y era sentarme desde muy temprano en la mañana a jugar Terraria acompañado de un Vaso de Cereal hasta la noche. Pasaba horas literal jugando. (Quizás vuelva a jugarlo y les comparto algunas cosas).
When I started working in a Cyber ​​as a designer, I remember that I listened a lot to Elysiam Records and thus everything they published, I found them through InstaParty and it was like a Trap era for me. Daft Punk's RAM album came out and it was like slowing down my euphoria over trap and seeing myself more attracted to the album or softer music, Deadmau5 reappeared with While 1<2 and that was epic for me.
Cuando empecé a trabajar en un Ciber como diseñador, recuerdo que escuchaba mucho Elysiam Records y así todo lo que ellos publicaban, los encontré por medio de InstaParty y fue como una época de Trap para mi. Salió el album RAM de Daft Punk y fue como desacelerar mi euforia por el trap y verme más atraído por el disco o por la música más suave, volvió a aparecer Deadmau5 con While 1<2 y fue épico para mi eso.
A great time passed in which I listened to what I had without further ado ... I didn't care if there was anything else on the market, I was faithful to my own. So I started spending more time with a cousin that was like the clip in my life, I started playing League of Leyend and that's when I heard the album W:/2016ALBUM/ if I remember correctly it was in December and I saw the Cube 2.1 and it was epic. So much happened in that December that OMG! Very marked that moment in my life, at that moment I had a large bugle in my room and I spent all day listening to that album.
Pasó un gran tiempo en el que escuchaba lo que Tenia sin más… no me importaba si había algo más en el mercado, yo era fiel a lo mío. Entonces empecé a pasármela más con un primo que fue como el clip en mi vida, empecé a jugar League of Leyend y fue cuando escuché el album de W:/2016ALBUM/si mal no recuerdo era en diciembre y vi el Cube 2.1 y fue épico. Pasaron tantas cosas en ese diciembre que OMG! Marcadísimo ese momento en mi vida, tenia en ese momento una corneta grande en mi cuarto y pasaba todo el día escuchando ese album.
During another job I had with my friend Tabaco, we listened to Earth Wind Fire, Lose yourself to dance and music by Alicks that were like to relax us during work or to dance in the office.I remember that I was about to leave that job for personal reasons and I was listening to Culpables de Aquel and Karol G while I was starting my stage as a graphic designer and community manager.
Durante otro trabajo que tuve junto a mi amigo Tabaco, escuchábamos Earth Wind Fire, Lose yourself to dance y música de Alicks que eran como para relajarnos durante el trabajo o para bailar en la oficina. Recuerdo que estaba a punto de salir de ese trabajo por motivos personales y escuchaba Culpables de Aquel y Karol G mientras comenzaba mi etapa como diseñador gráfico y community manager.
Then I started working with my cousin and I was even with another social circle of friends, Deadmau5, Dillon Francis and Daft Punk was what always sounded on my iPhone. By the time I was more involved with my cousin, Monophobia came out of Deadmau5 and it was the start of another era,
which represented sleeping in the morning and working at night. The impact of that song was so great that I made my friends learn it. Billie Eilish appeared and added to my list, Dillon Francis to concerts that I was looking for and downloading to listen to while working or studying. Drama Free I listened to it when I grabbed the tail from my house to Altamira with Johan. As well as the songs by Residente, Rezz and thus the entire Mau5trap line that were added to the playlist.
Luego empecé a trabajar con mi primo y estaba incluso con otro circulo social de amigos, Deadmau5, Dillon Francis y Daft Punk era lo que siempre sonaba en mi iPhone. Para cuando estaba más involucrado con mi primo, salió Monophobia de Deadmau5 y fue el inicio a otra era, la cual representaba dormir en la mañana y trabajar en la noche. Fue tanto el impacto de esa canción, que hice que mis allegados se la aprendiera. Apareció Billie Eilish y se agregó a mi lista, Dillon Francis hacia conciertos que yo buscaba y descargaba para escucharlos mientras trabajaba o estudiaba. Drama Free la escuchaba cuando agarraba la cola desde mi casa hasta Altamira con Johan. Así como las canciones de Residente, Rezz y así toda la linea de Mau5trap que fueron agregadas a la playlist.
Currently I only listen to what is in my playlist, which has been a complication of practically all my life. And I am marking this quarantine with Sunflowers and Set fire to the rain & Something about us. So for sure in the future when this happens, those songs will remind me of the hours I was connected from my room working, studying and creating articles for Steem in the days of COVID19.
Actualmente escucho solo lo que está en mi playlist, que ha sido una complicación de prácticamente toda mi vida. Y esta cuarentena la estoy marcando con Sunflowers y Set fire to the rain & Something about us. Así que seguro en un futuro cuando esto pase, esas canciones me harán recordar las horas que estaba conectado desde mi cuarto trabajando, estudiando y creando artículos para Steem en tiempos del COVID19.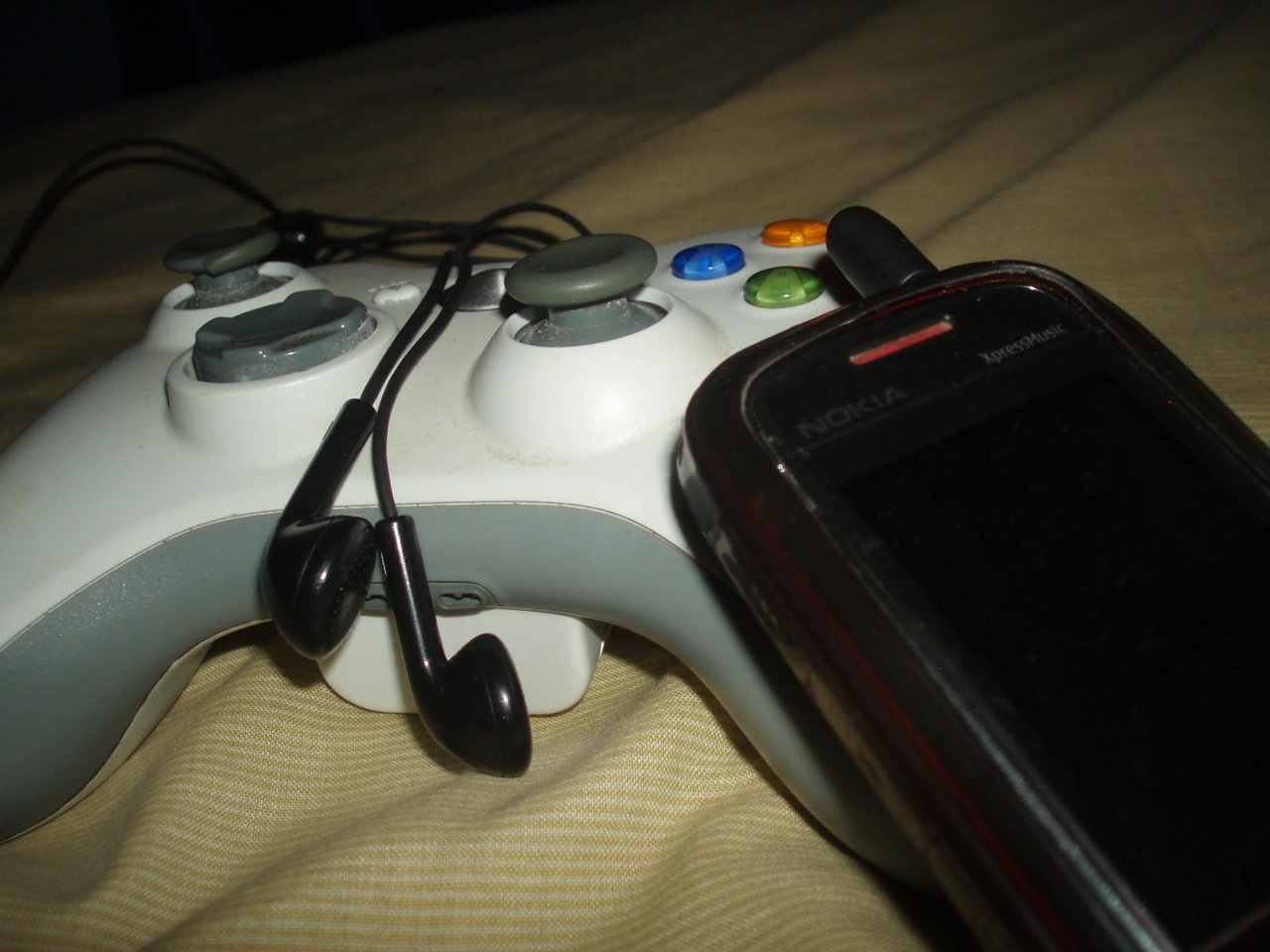 What does the future hold for me? I don't know, I'll let the universe decide. Bye
¿Que me deparará el futuro? No se, dejaré que el universo lo decida. Bye