Hello to all.
This time I come to participate in an excellent initiative of the Steemit team led by @steemitblog and @steemcurator01.
This week's challenge is about exchanges, what would be our preferences and why, here is the Link
Here are my answers to the questions asked.
Which is the best exchange in your view and why?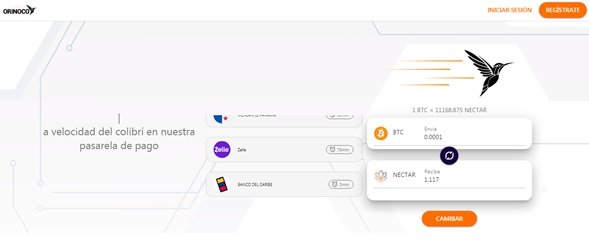 Orinoco Portal
For my needs, the best exchange option is Orinoco, since through it I can make exchanges directly to the national currency, but there is also the option of saving in Nectar, which is an internal currency of the exchange house that has a fixed value of 1 dollar, which will guarantee the value of my money in the future.
What are the best features about this exchange?
Orinoco is an exchange house, easy to register, in addition it offers an excellent and fast attention, as also they are honest, I have checked it several times when I have made a mistake in the transaction and they have returned the Steem or SBD committed in the transaction
Are there any features you think that the exchange needs to improve or add?
Orinoco should be integrated more into the common market, should devise a mechanism that can be applied to facilitate payments with Steem or SBD, this can be achieved in consensus with agents who handle the Steem and thus expand the market for crypto coins, perhaps a debit card Orinoco, or a direct biopayment system with the platform of Steemit, I imagine that experts on your team to generate these payment options in real time purchases in stores, bakeries, restaurants, etc.
How long have you used this exchange, and how did you find out about it?
I have had the opportunity to use it since I have been in Steemit, that is to say since 3 years ago, I have tried to use other exchange houses but this one is the one that has behaved better according to my needs, Orinoco would have been a user @orinoco that emitted publicity about its exchange services, in addition to the exchange options that will be available for the users.
How often do you use the exchange and what sorts of transactions do you do on it?
I use Orinoco every time I have resources available in the Steemit wallet, usually once or twice a week. I always change from Steem or SBD to Bolivars, which is the national currency of my country Venezuela, because I do not have a foreign currency account.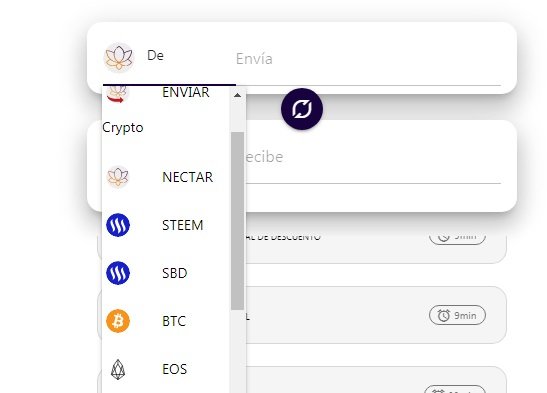 Sending Steem or SBD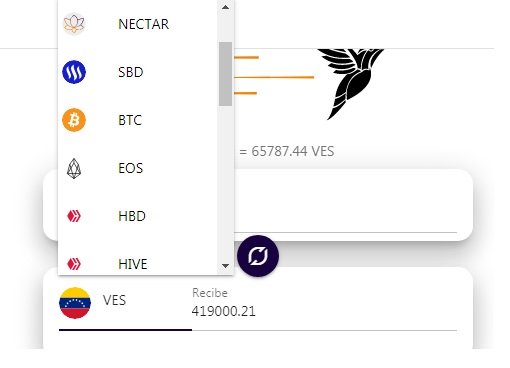 Currency Bolivares Selected
Has the exchange run any promotions or contests that you have taken part in?
Yes, Orinoco used to hold contests about the products they offered, in addition to promoting content that was related to the Steemit community. Although I only participated in one of them, I can say that they have made several contests, during their time integrated to Steemit.
Would you invite your friends to join the exchange? Why?
Of course, Orinoco is a reliable, 1005 efficient exchange house, with a team attentive to our requests, by Discord, by whatsapp, by mail, directly on the page Orinoco, it is easy to get connected with them for a secure exchange
If you didn't use this exchange what would be your next choice?
Normally I can tell you, that @capybaraexchange is another of the most known exchange houses, however, I have had problems to enter the page, so I have stopped trying to use this option, Binance is also very good, although I know it from the experience of friends.
I wish success in their plans to the entire team of @steemitblog, and I appreciate that they promote this type of event.
This has been my participation for the challenge #steemcryptochallenge