A walk in the park, especially on a weekend, is guaranteed to present some unique scenes.
Our photo club had an outing to Honghu Park this morning to photograph the Lotus flowers, as they are currently on their peak. I go to Honghu park on a daily basis for exercise, but this was different; this was a club outing.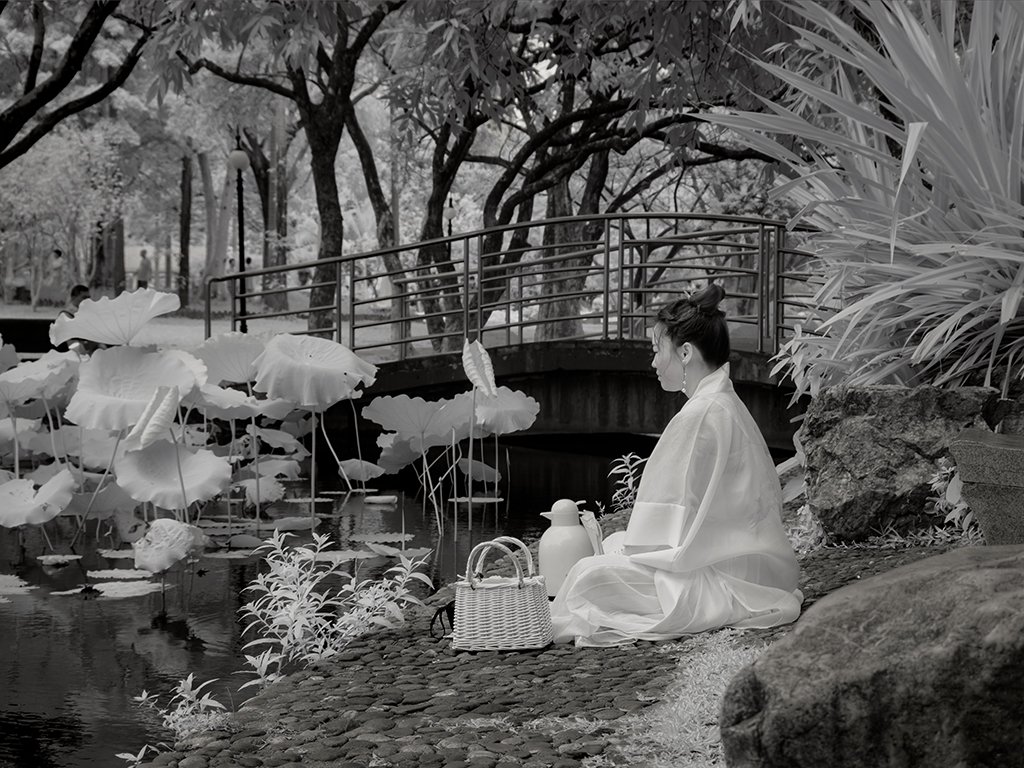 We came across this lady. She was sitting there, on the water's edge, overlooking the Lotus flowers, and having a private tea ceremony with the Lotus flowers as her invited guests.