The lake Middagsvannet
After a short hour walk you reach the fantastic lake between high mountain. If you like to fish, the is the place to catch the big ones. It is not so much fish in the lake but they are big. There are large chars swimming in the water here, the largest are over five kilos. At an altitude of 650 meters it is easy to walk, there is not much vegetation to see. The worst thing is that on hot and windless days like this there can be a lot of mosquitoes and biting flies.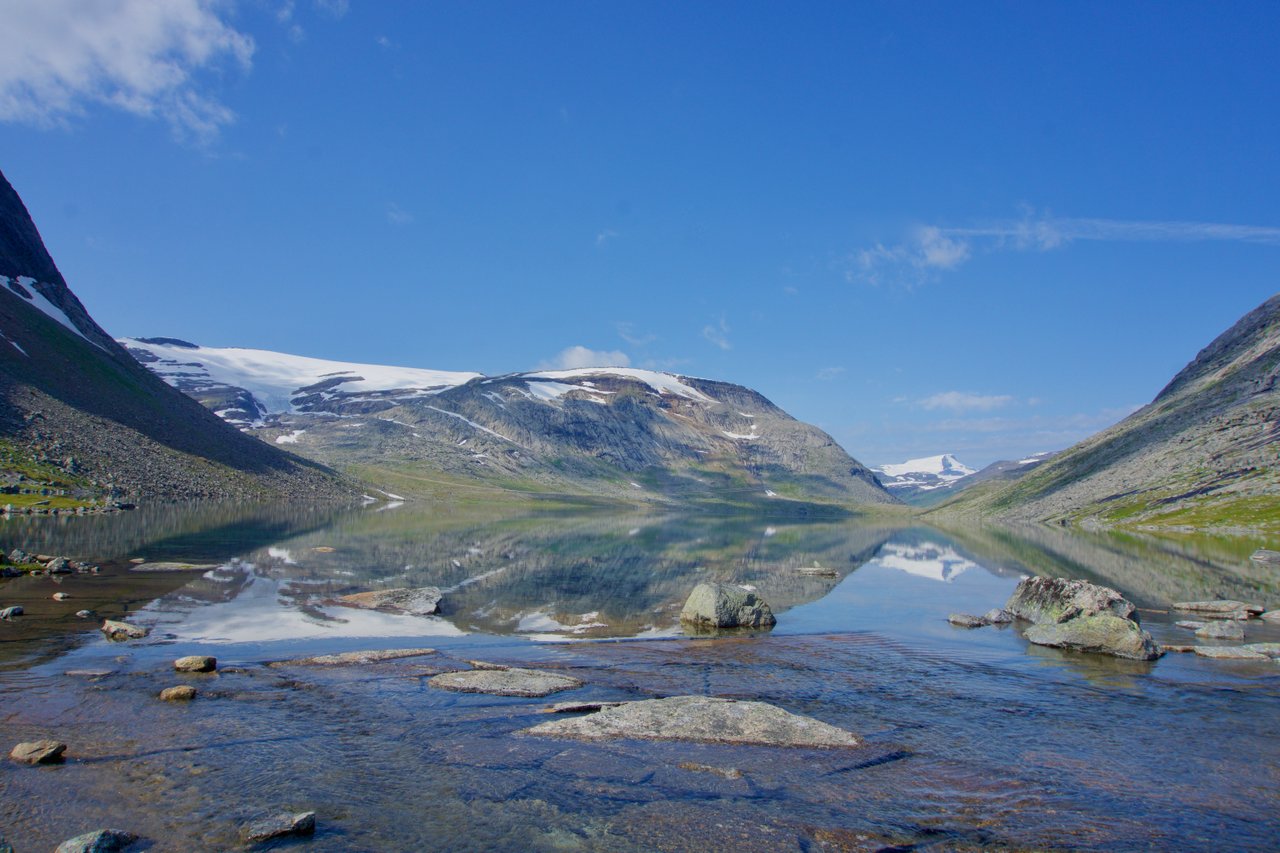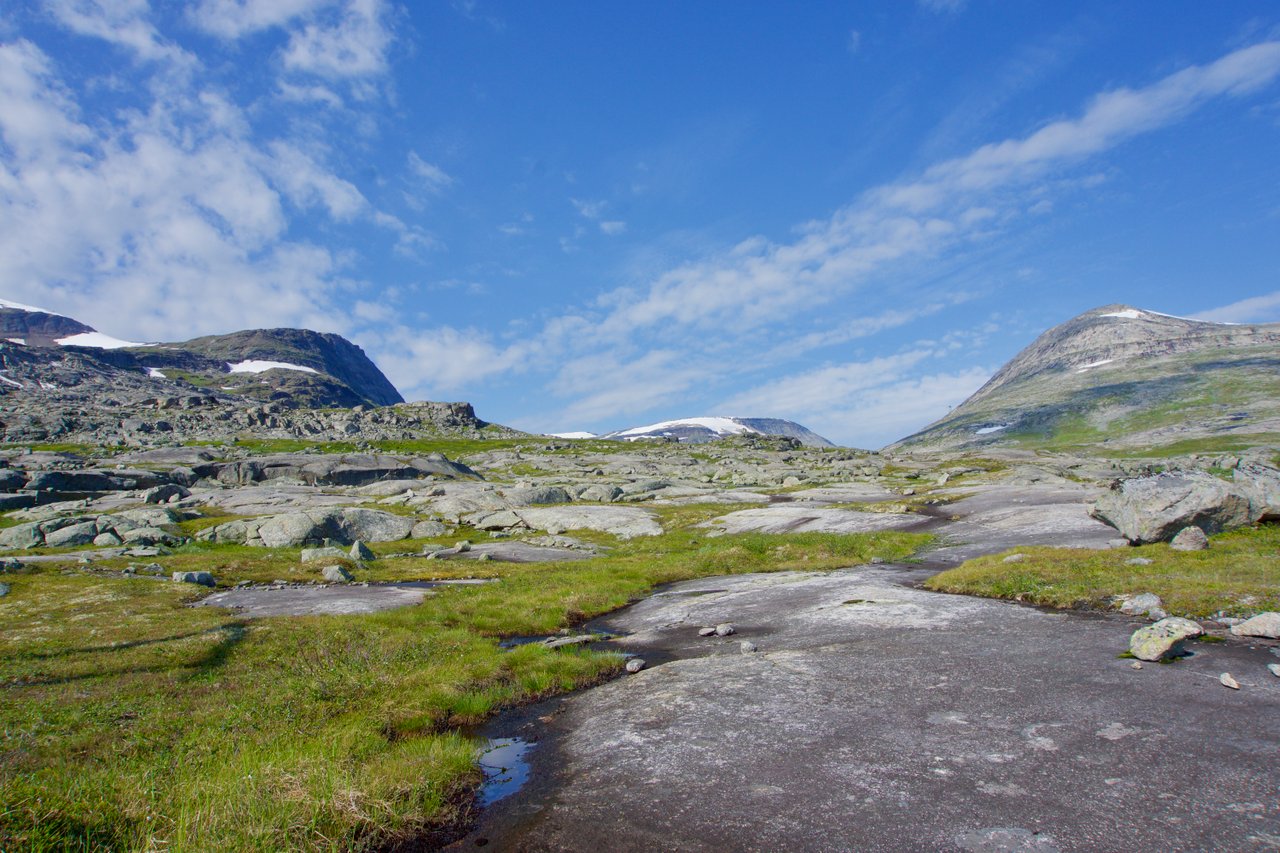 Up the hills and over the ridge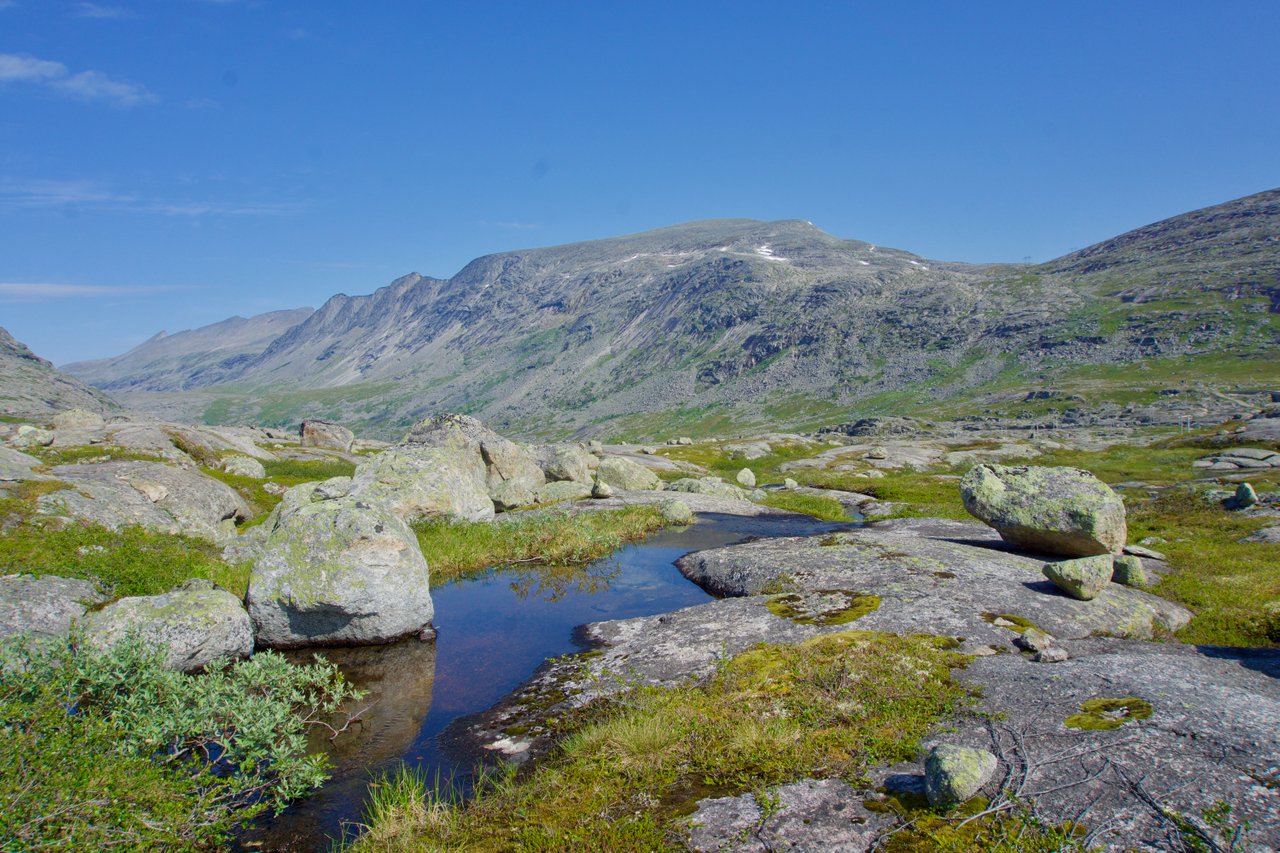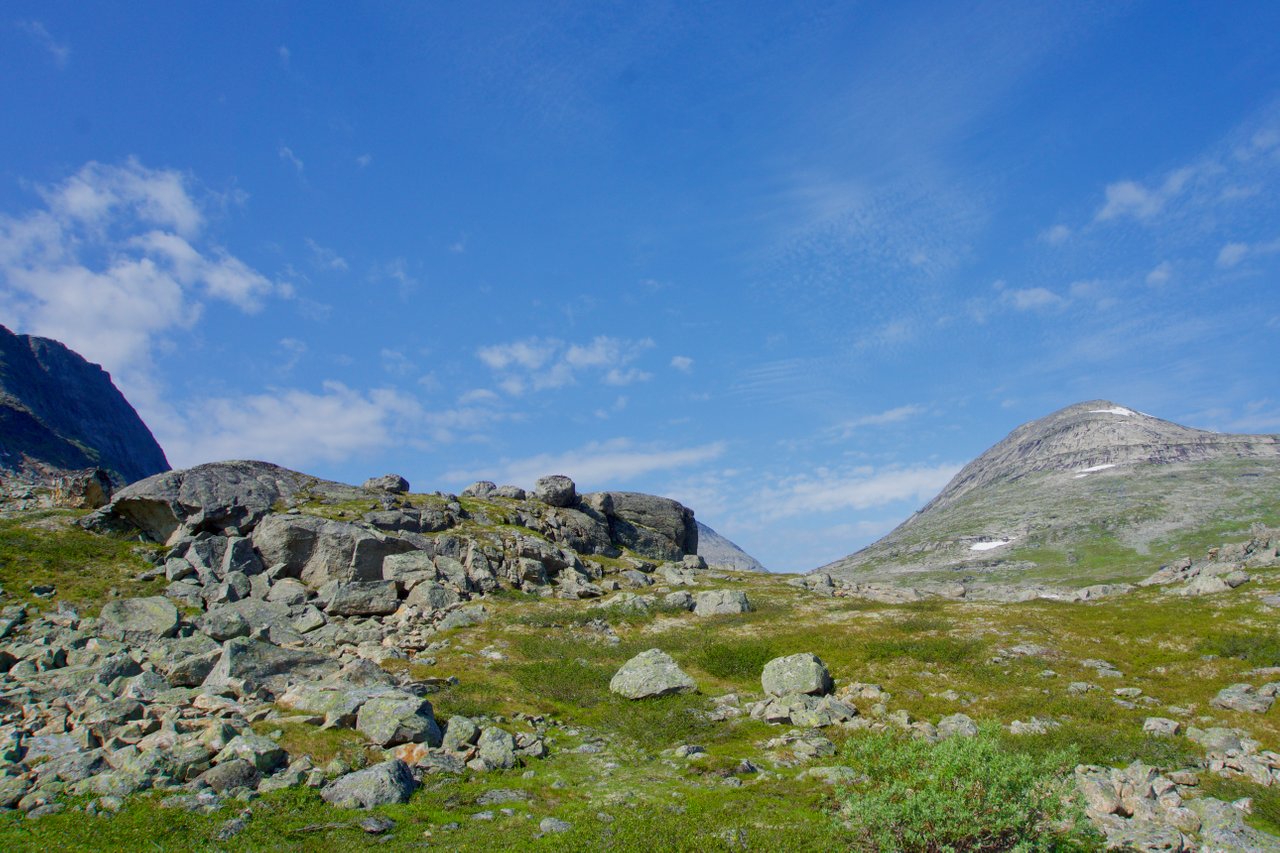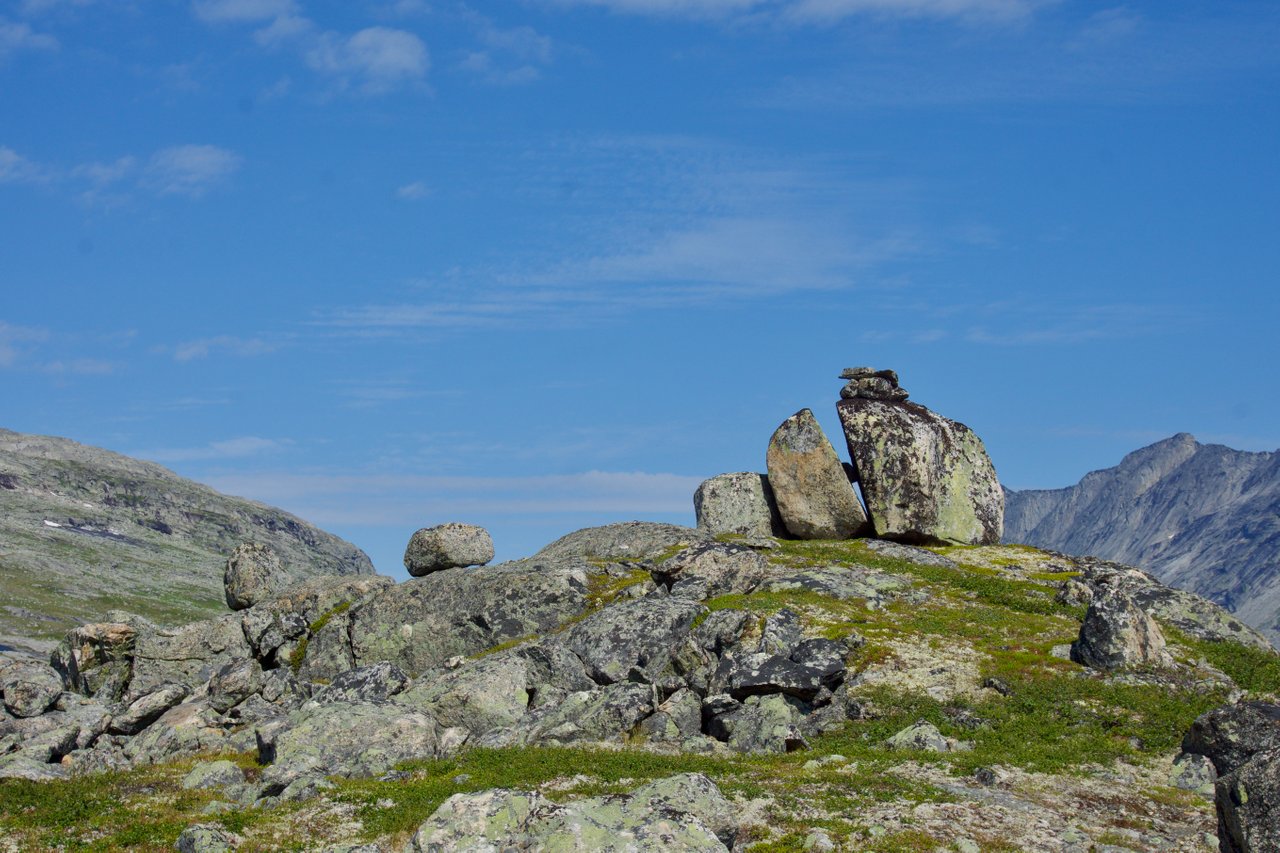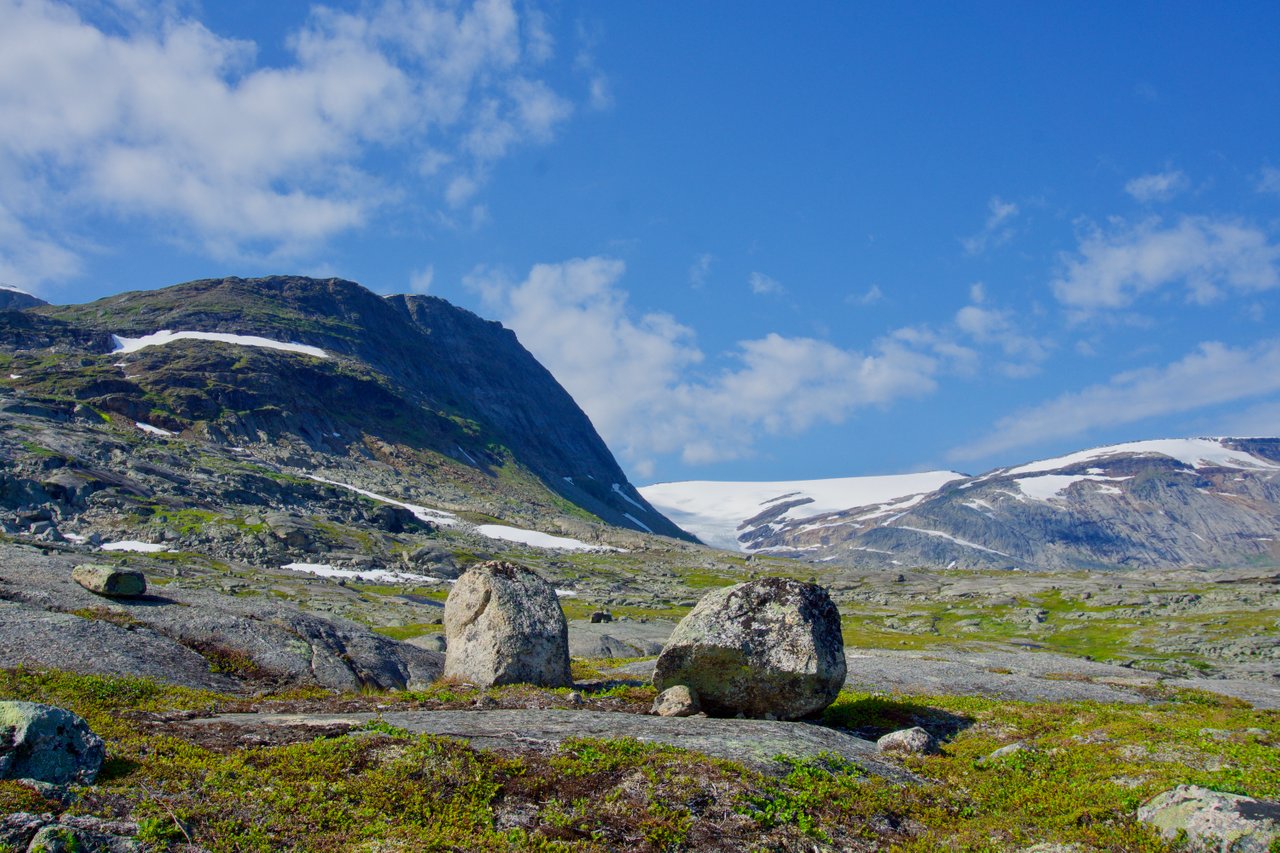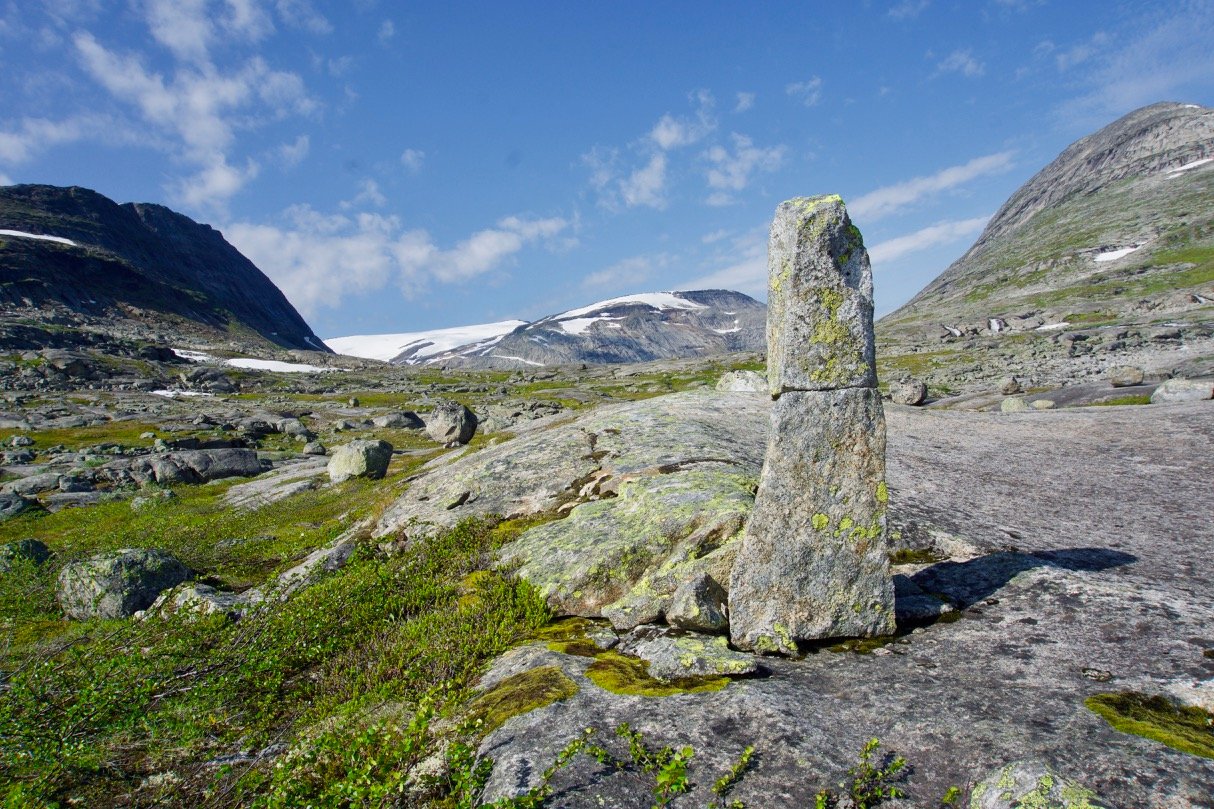 Road mark, at certain dictace there are set up stone like this. If the weather became foggy bad you can find the road home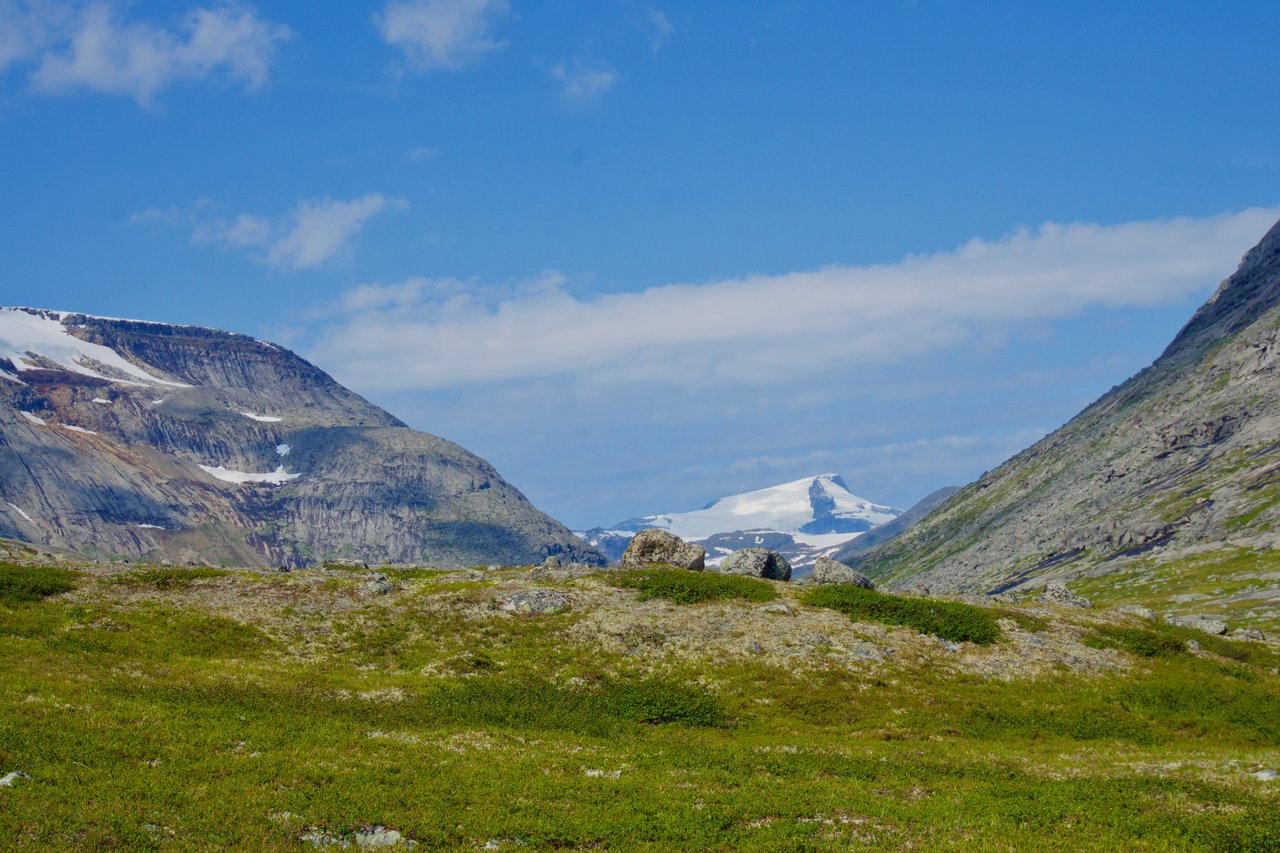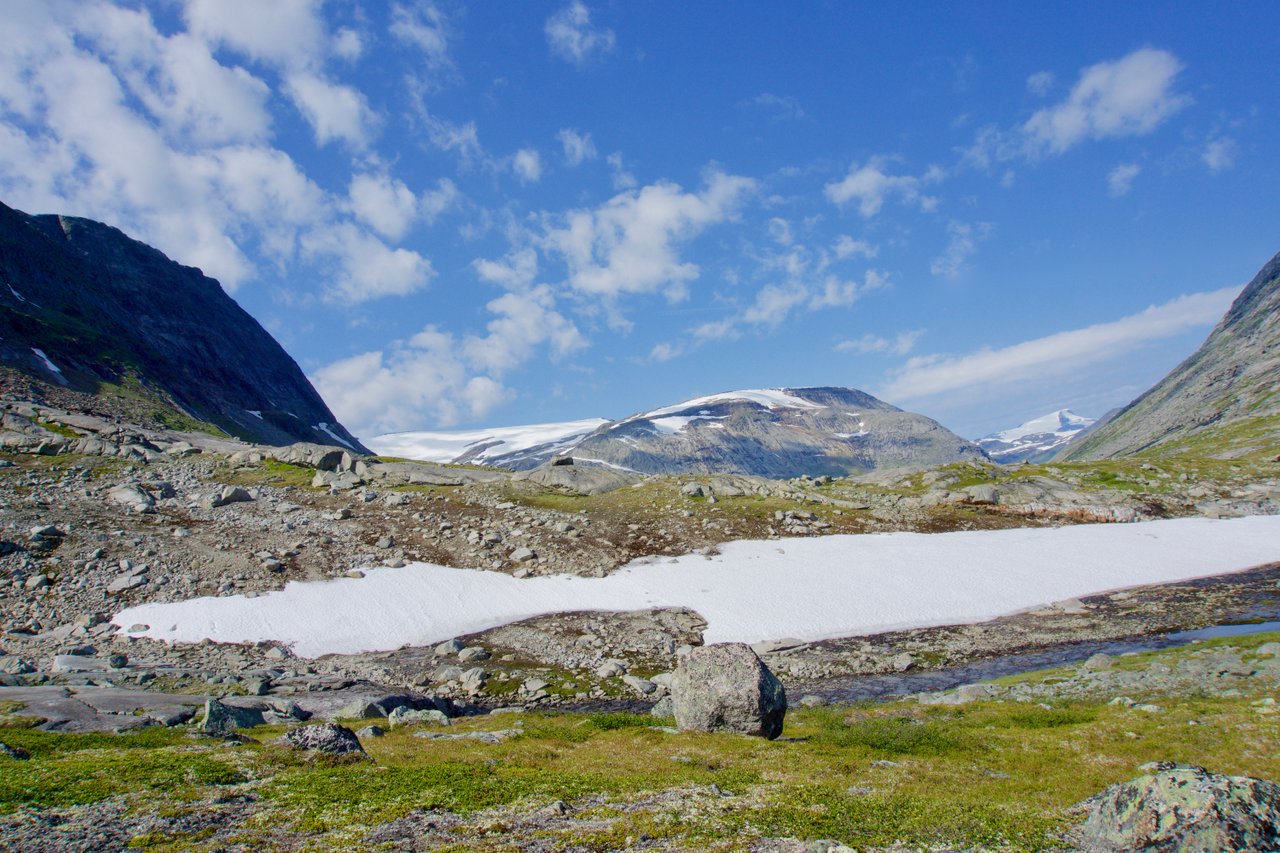 Snow, I have to walk around to the left of the snowdrift, I do not want to get wet on my feet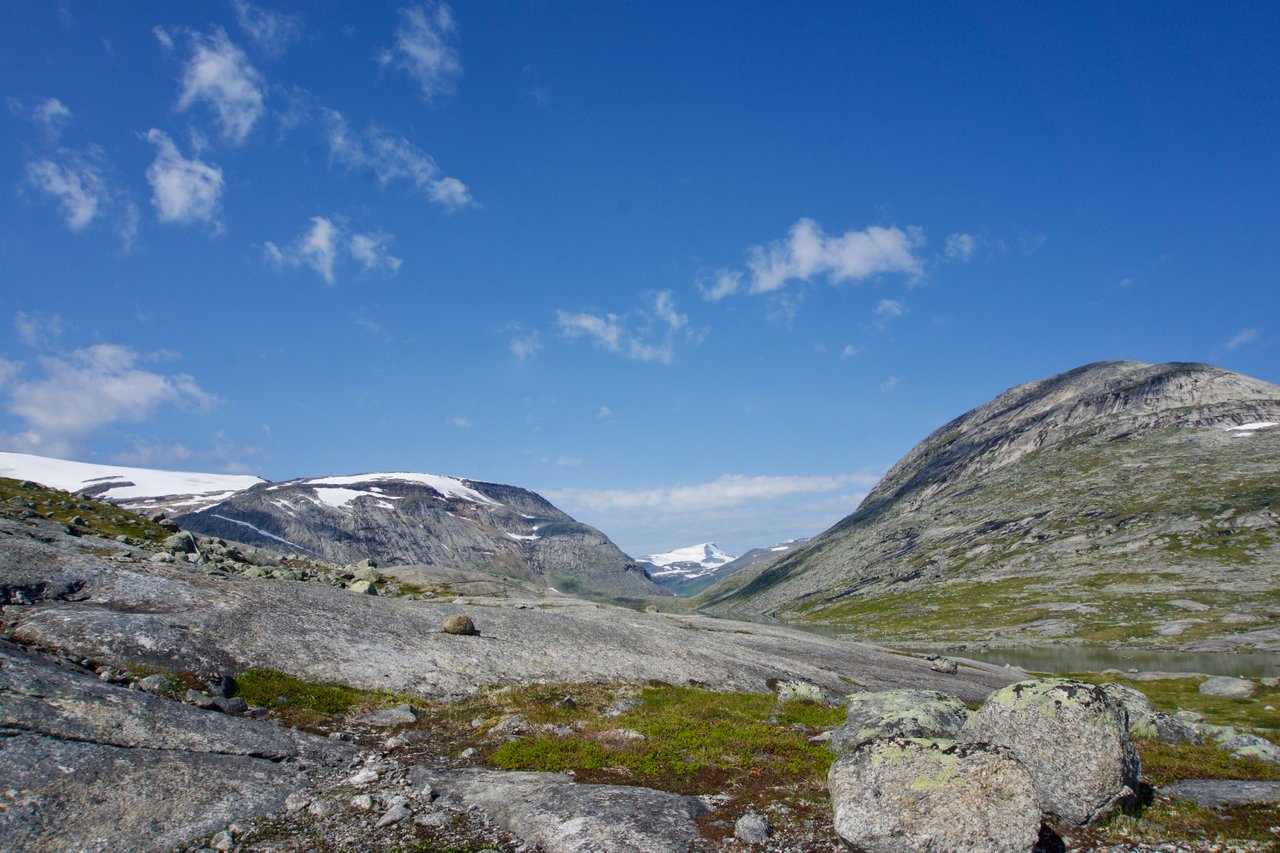 The last ridge, the lake are on the other side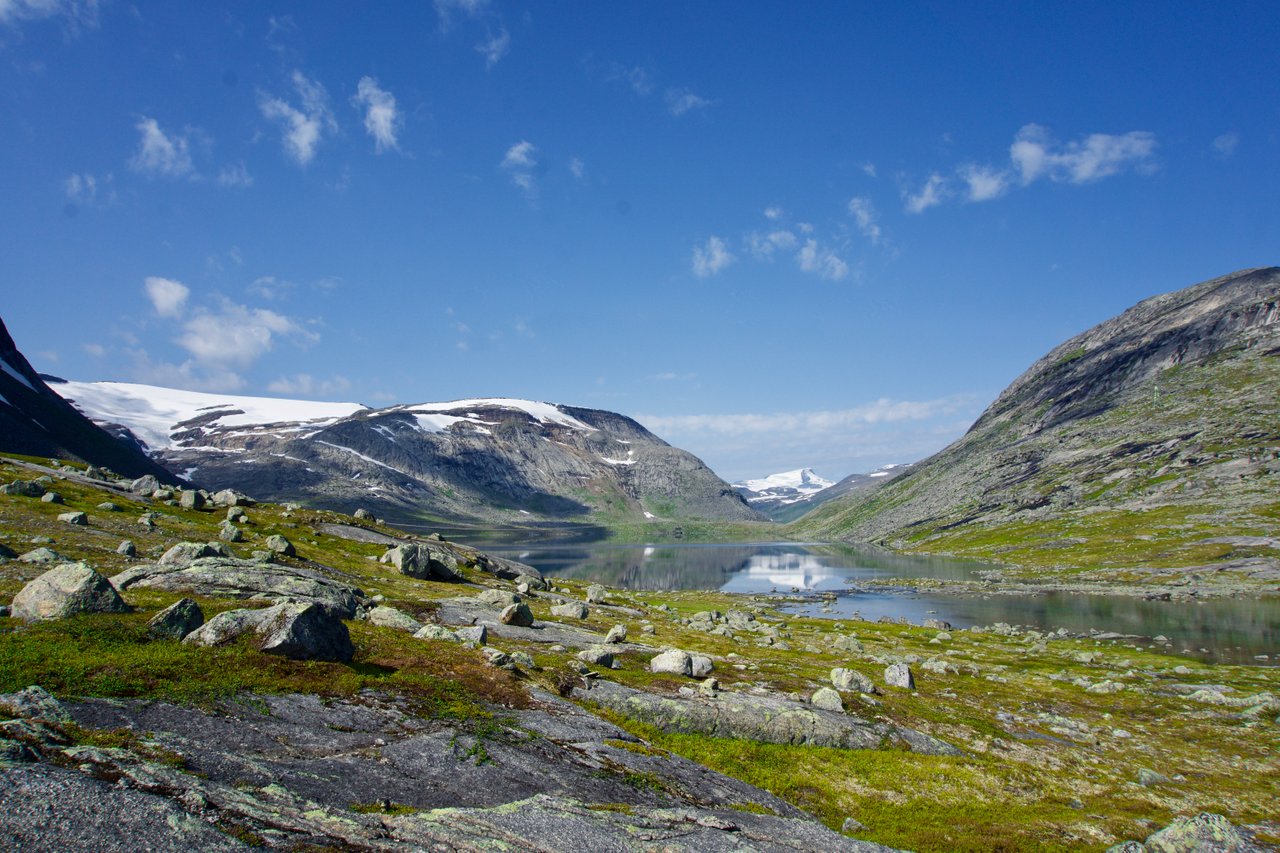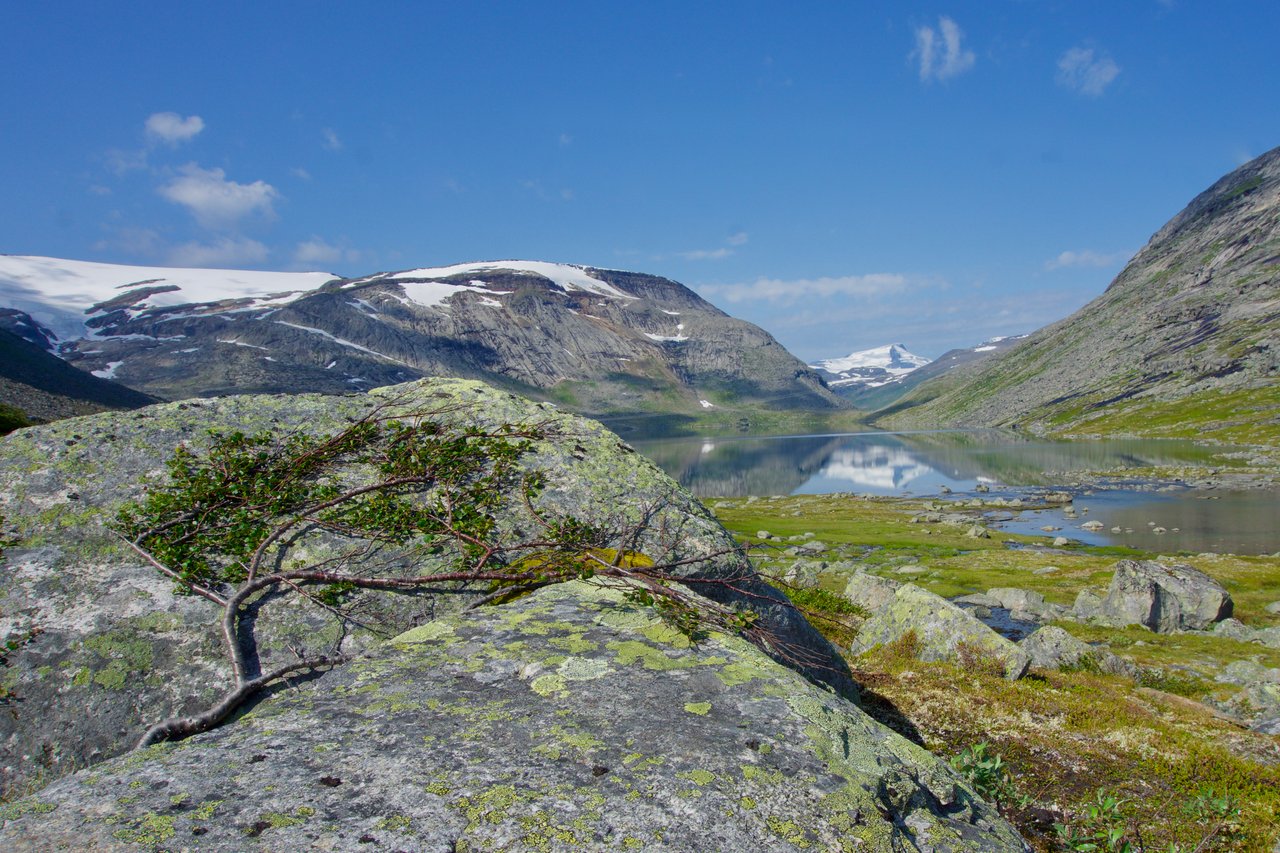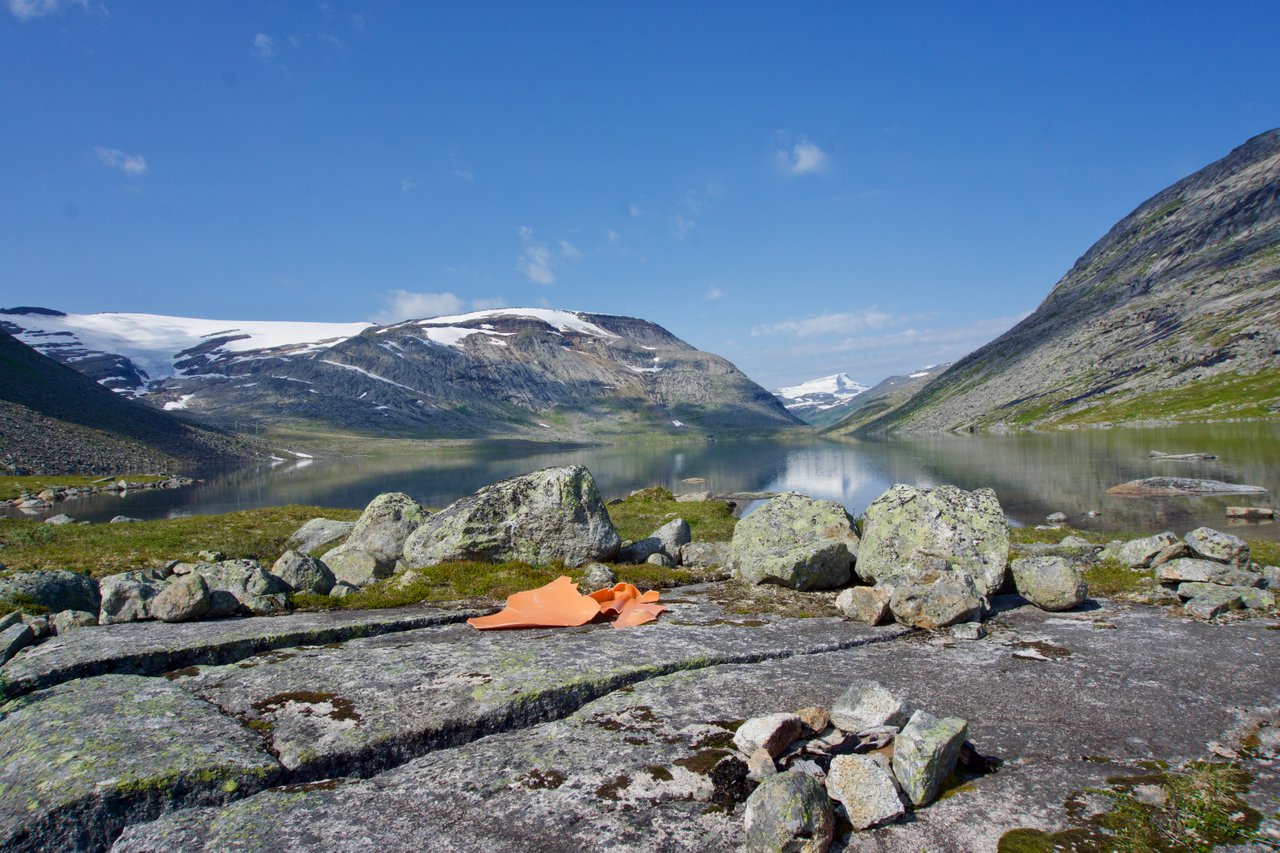 A fire place and something red. In previous years I have used to be here in the autumn to fish. The red you see are the remains of a boat we used. The ice from the lake has crushed it into small pieces. So no more fishing here it is too much heavy work to bring up a new boat.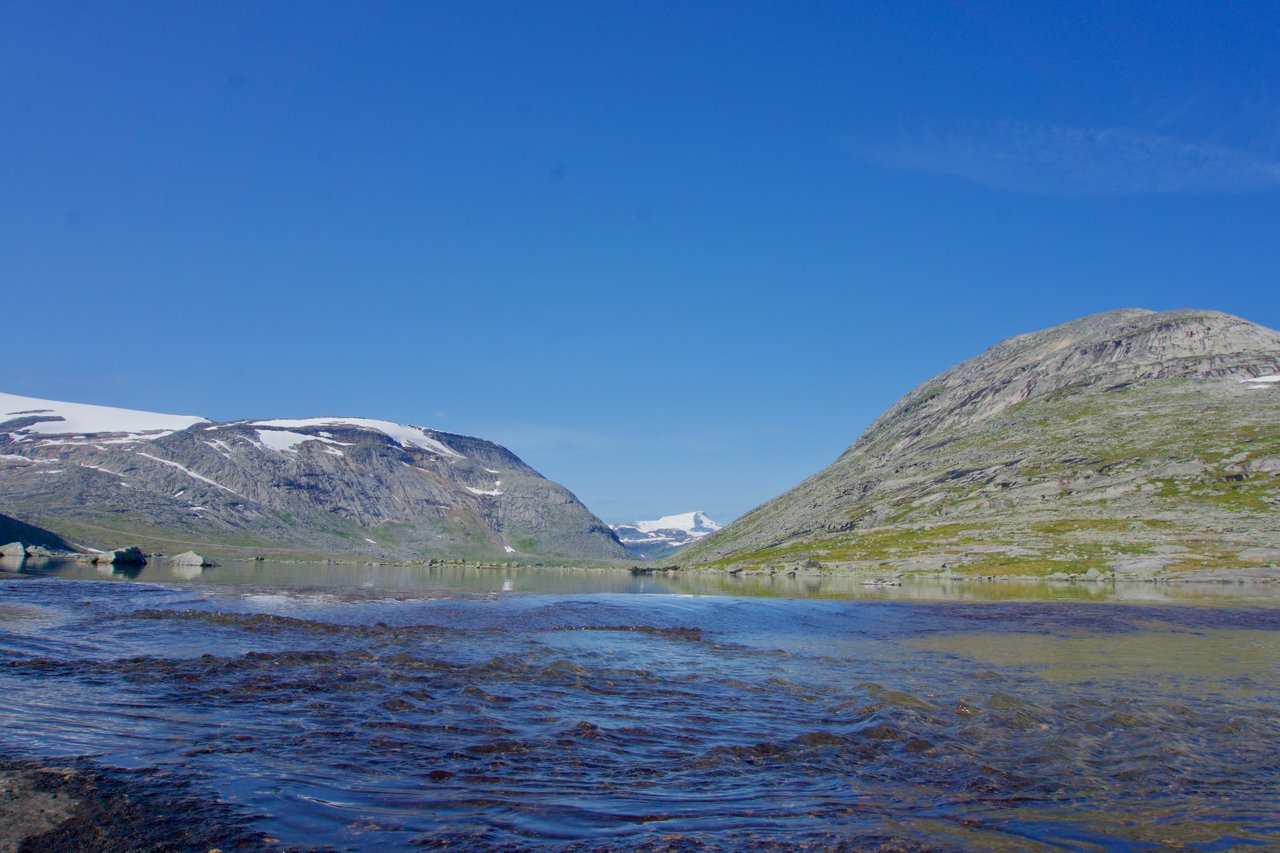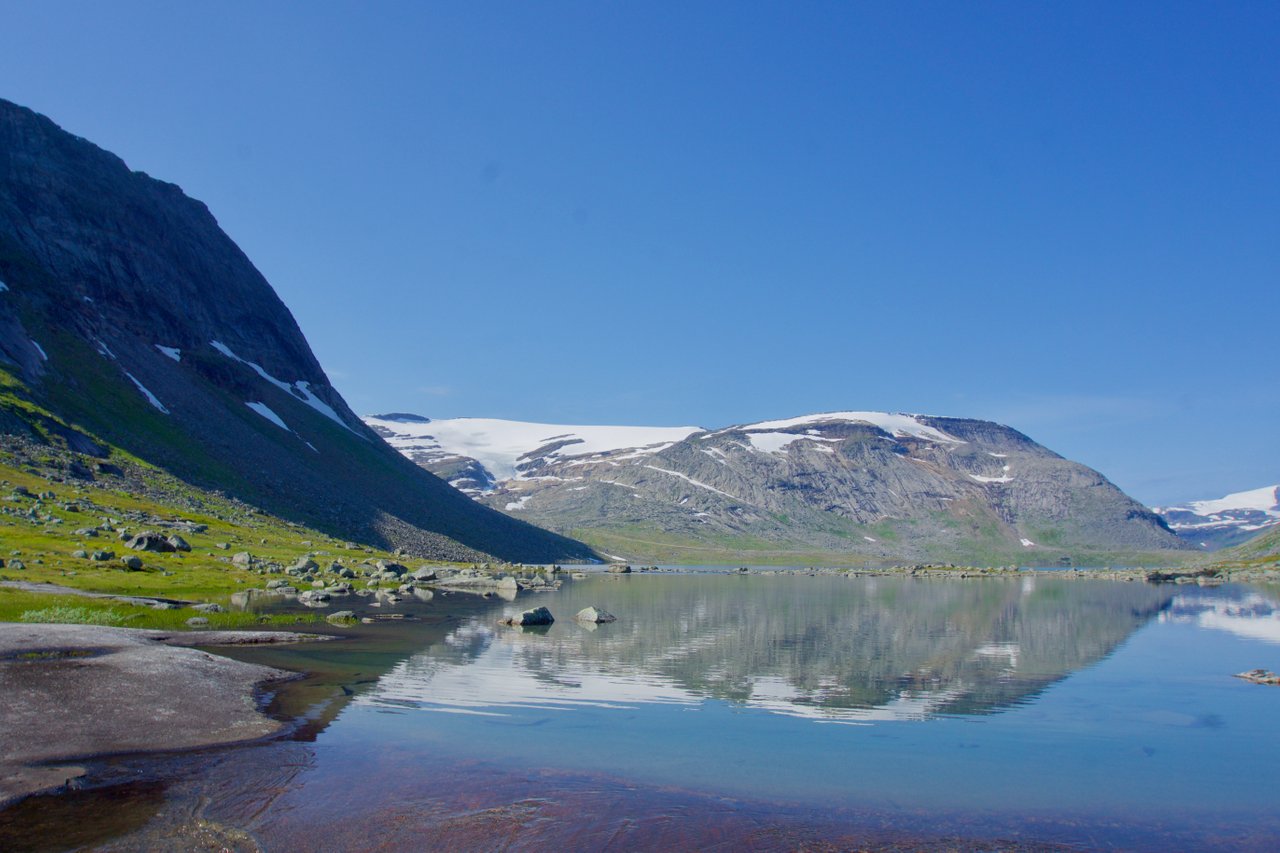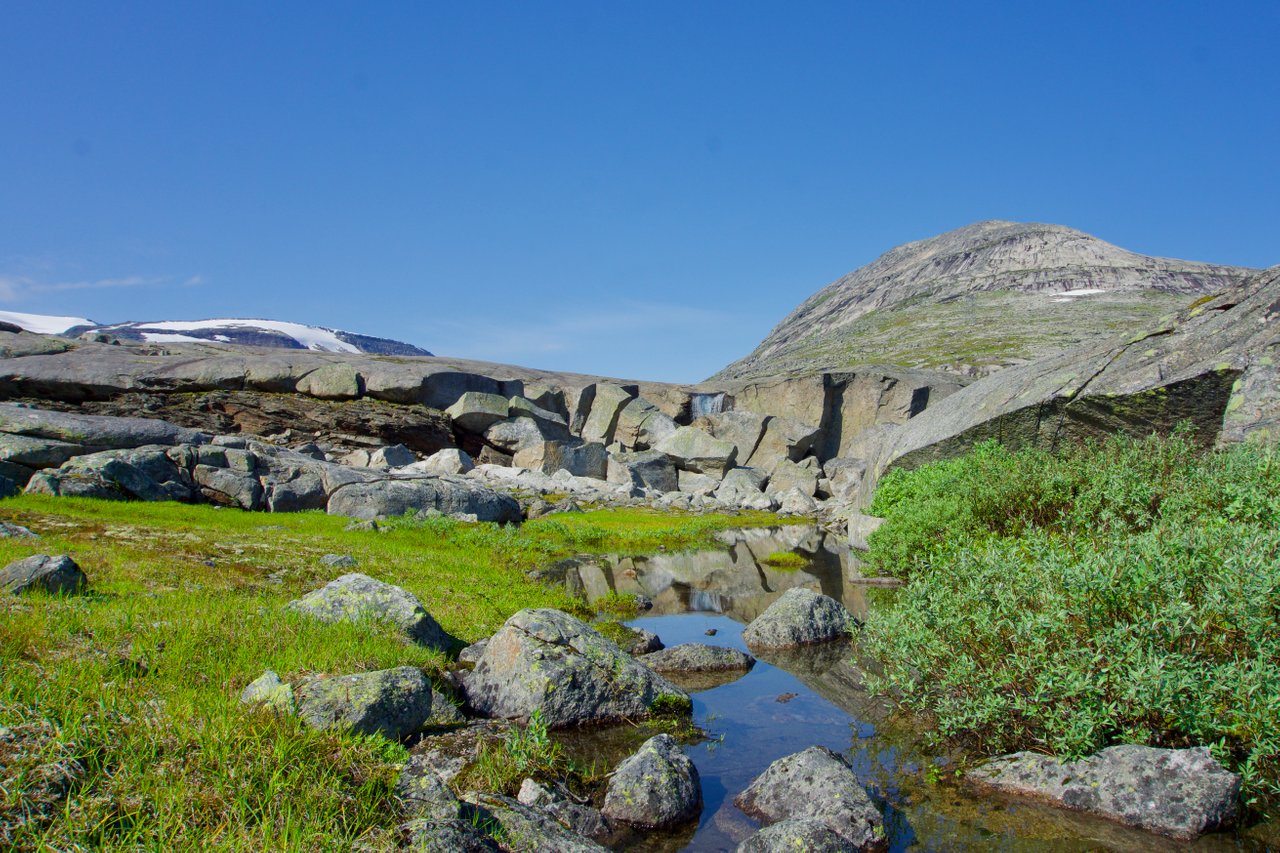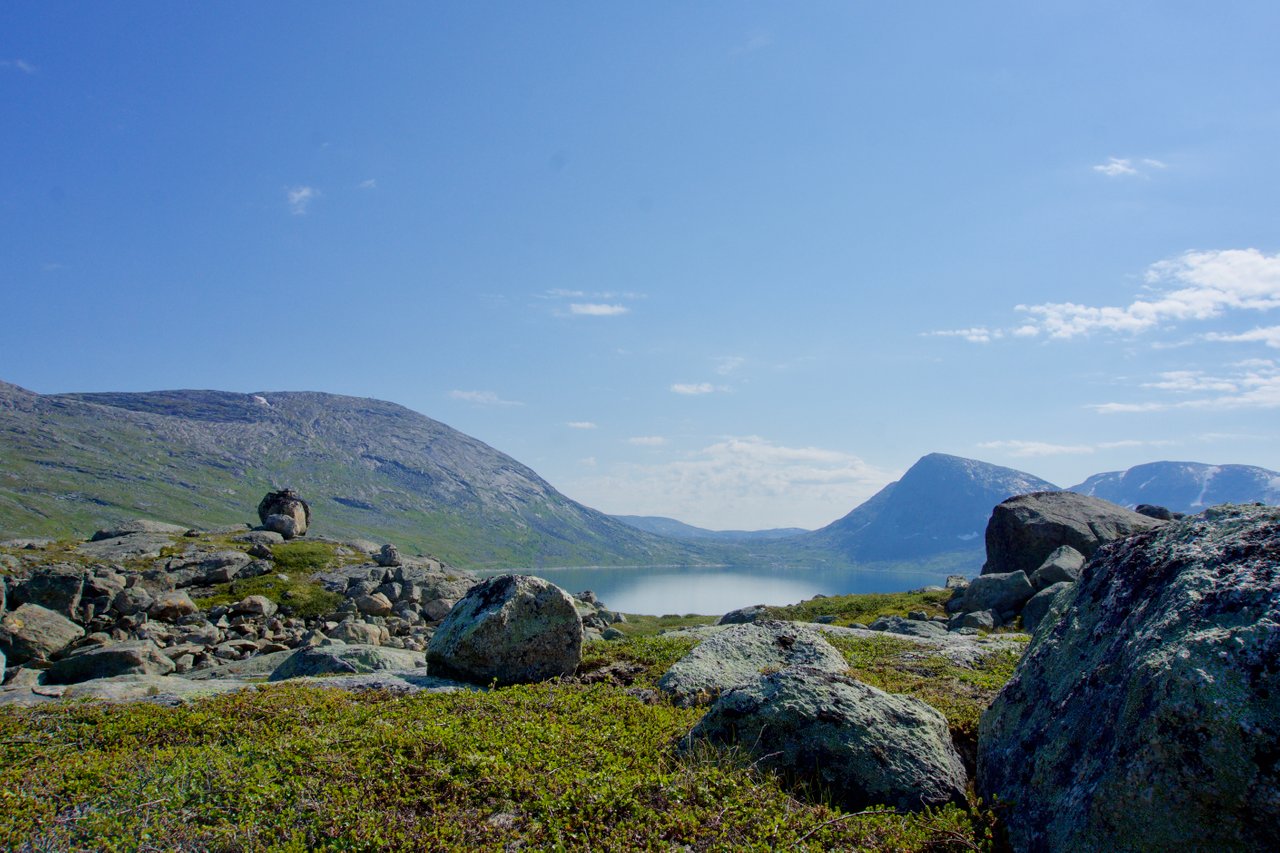 View behind, The road home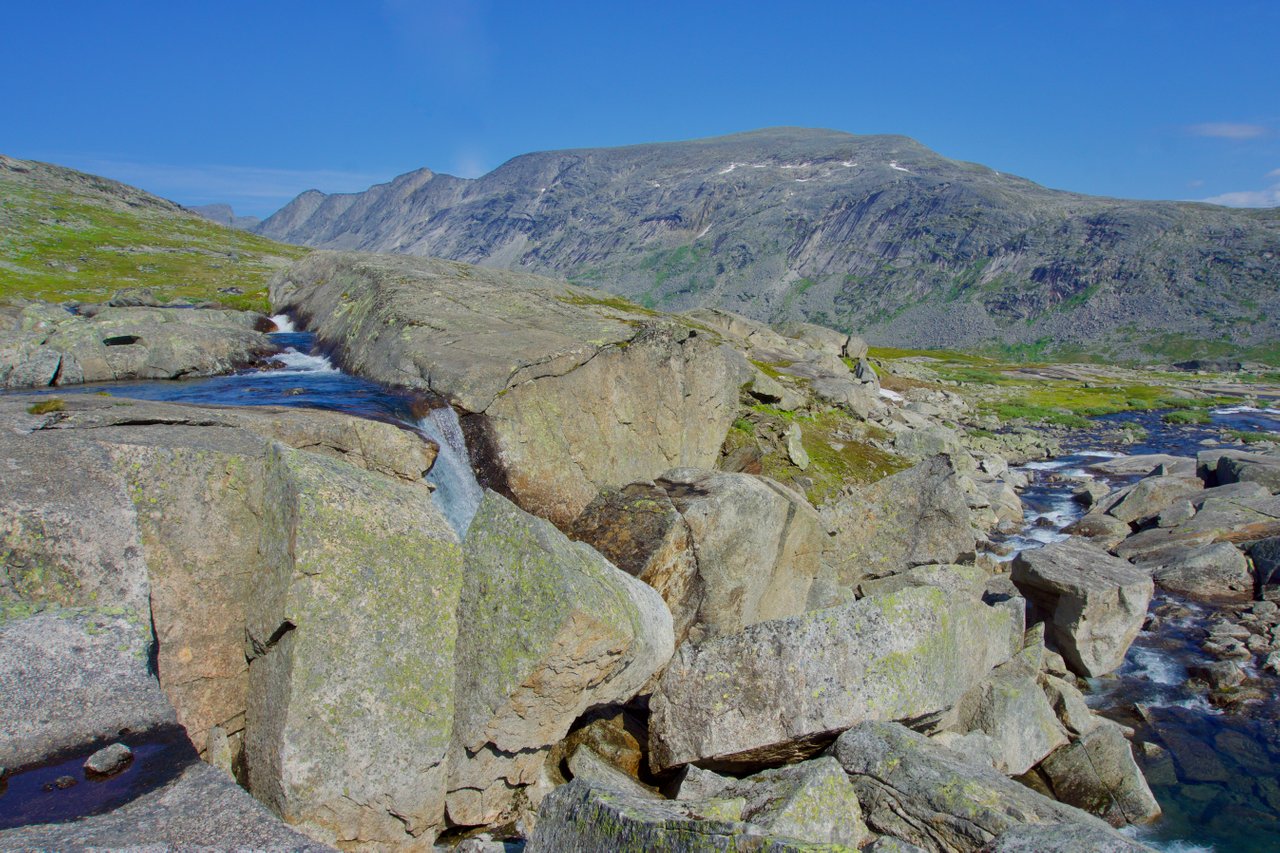 A little waterfall between rocks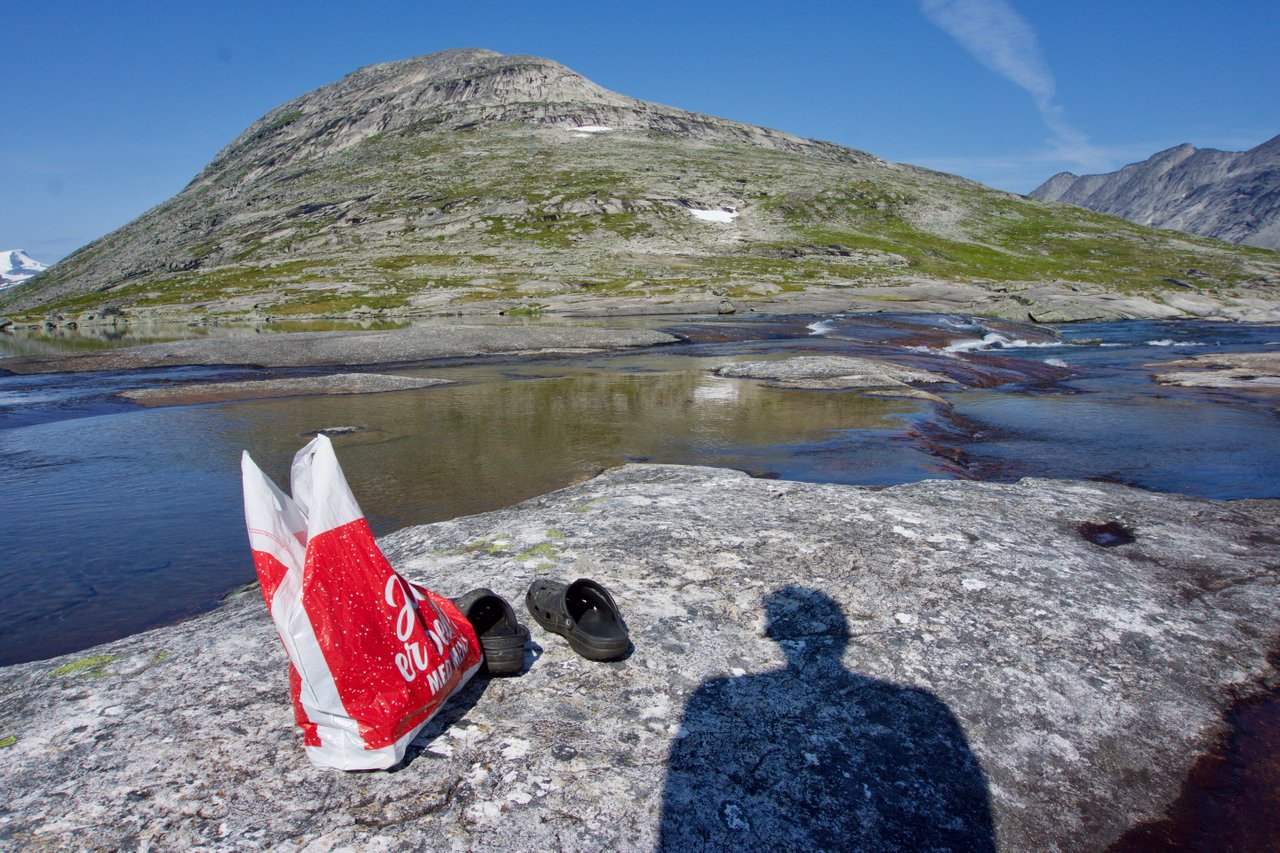 The mountain man karja, good shoes and packing are important for a happy walk in the mountain
Some pictures from my sunshine walk in the mountain
Regards from the north
Jan