A beautiful sight — aerial breadth of fog or clouds. It is as if we see the breath of heaven itself in this northern region.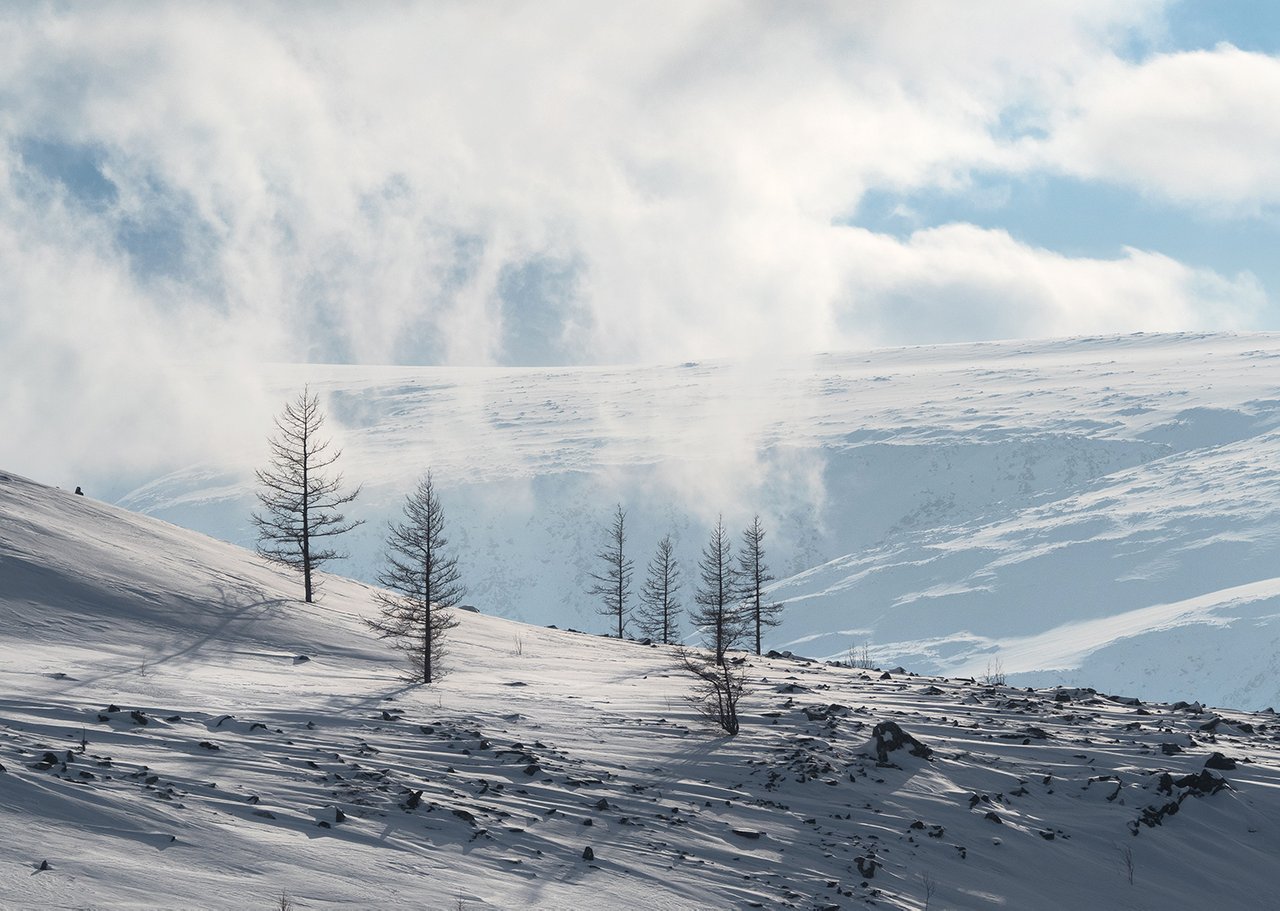 March 2019, Russia, Polar Ural.
---
OLYMPUS OM-D E-M5 Mark II
Exposure time: 1/1600 sec
Aperture: F 8
Sensitivity: ISO 250
Focal length: 140 mm
35 mm equivalent: 280 mm
---
P.S. You can click on the photo to view it in a larger size.
---