There is still snow and winter, but small thaws show that spring is just around the corner. And with its arrival, an ice will be broken and a new life will soon blossom — shy and small life like this. Watching the gradual transition from winter to spring in the foothills of the polar Urals is a fascinating sight.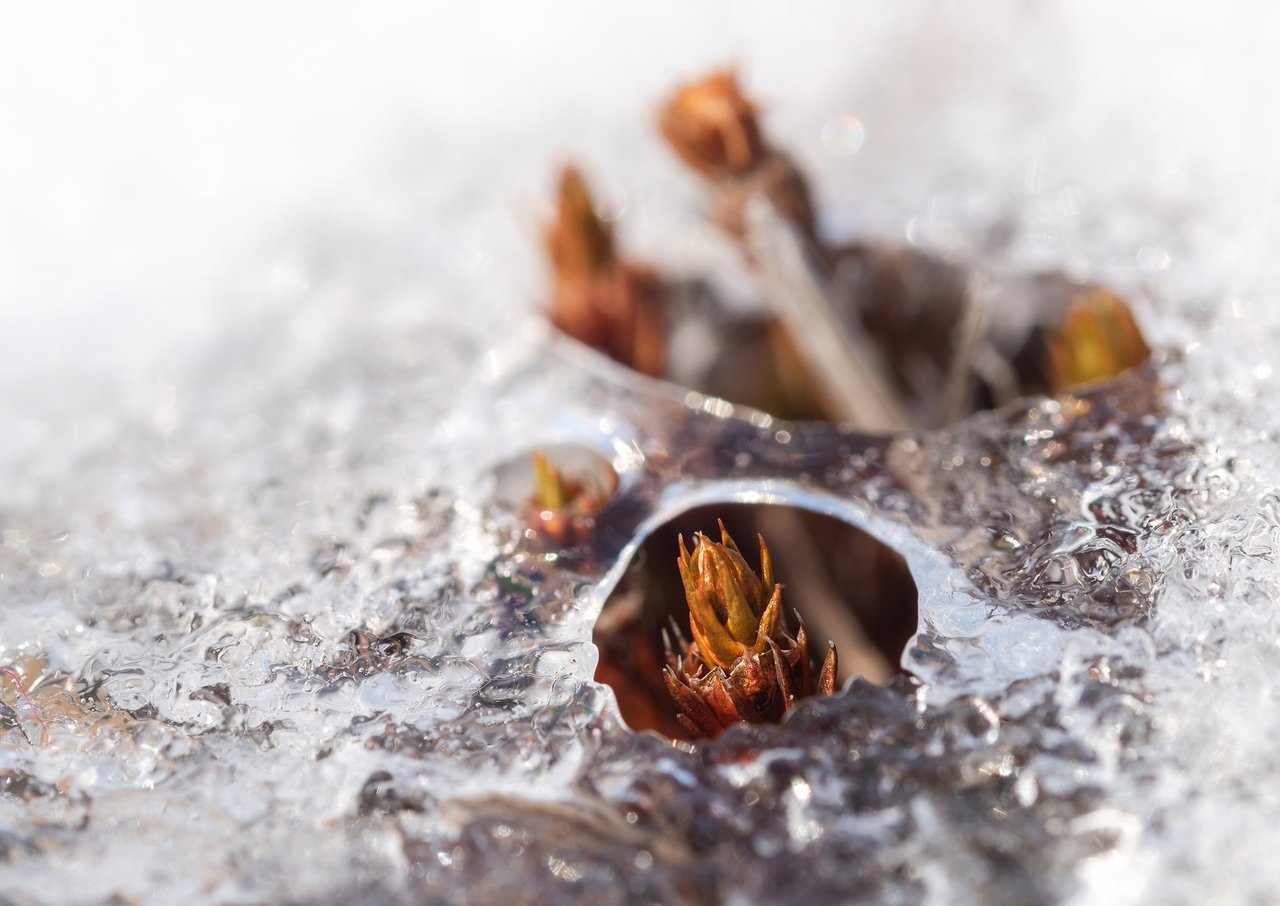 March 2019, Russia.
---
OLYMPUS OM-D E-M5 Mark II
Exposure time: 1/125 sec
Aperture: F 5
Sensitivity: ISO 200
Focal length: 60 mm
35 mm equivalent: 120 mm
---
P.S. You can click on the photo to view it in a larger size.
---