We go along the foothills. Here the line of trees ends, further there are very few of them, and in front mountains shrouded in fog grow. One rock is clearly visible, such an island, and then fog covers everything. Well, let it be even more interesting way)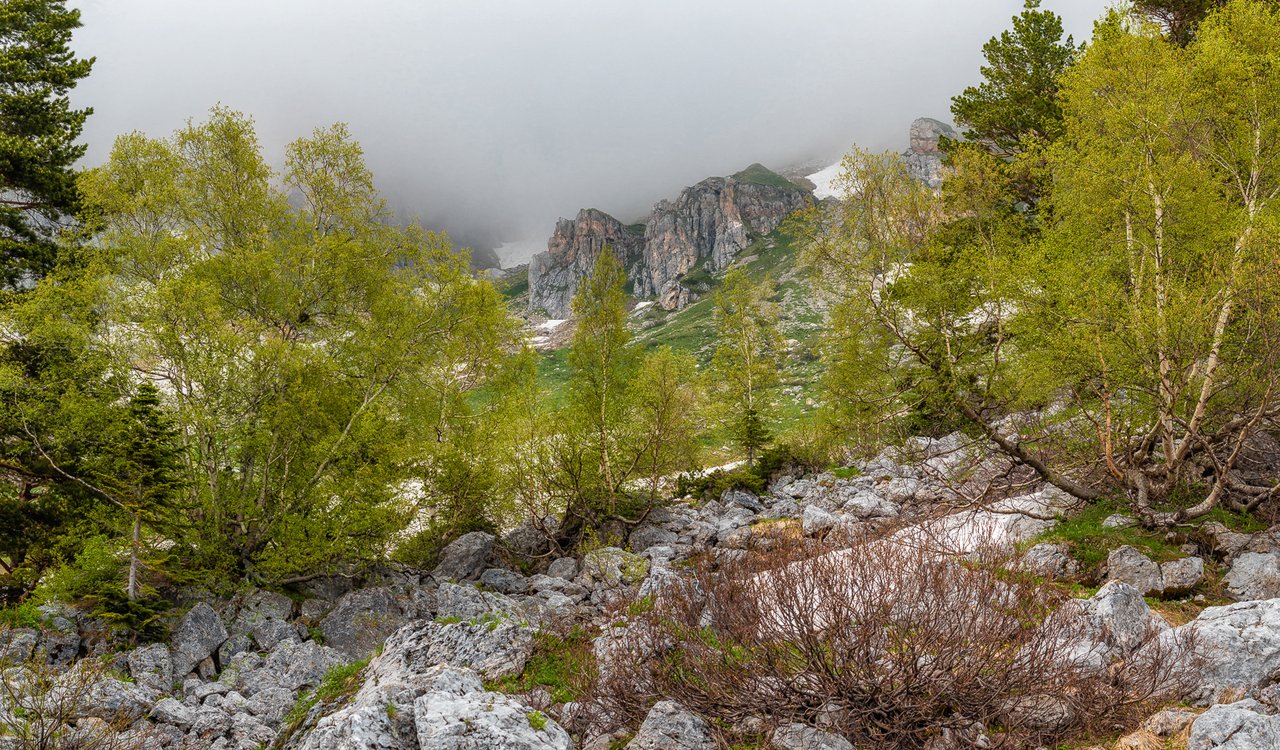 June 2017, Caucasus, Russia.
---
OLYMPUS Pen E-PL7
Exposure time: 1/125 sec
Aperture: F 4.5
Sensitivity: ISO 200
Focal length: 45 mm
35 mm equivalent: 90 mm
---
P.S. You can click on the photo to view it in a larger size.
---