The moon shines brightly, snowy mountains around. Somewhere nearby there are shepherd's huts and sheep are sleeping in the paddock. Isn't it a romantic place?) But why here are these huge stones in a row in the middle of the valley, I do not know — let it remain a little mystery.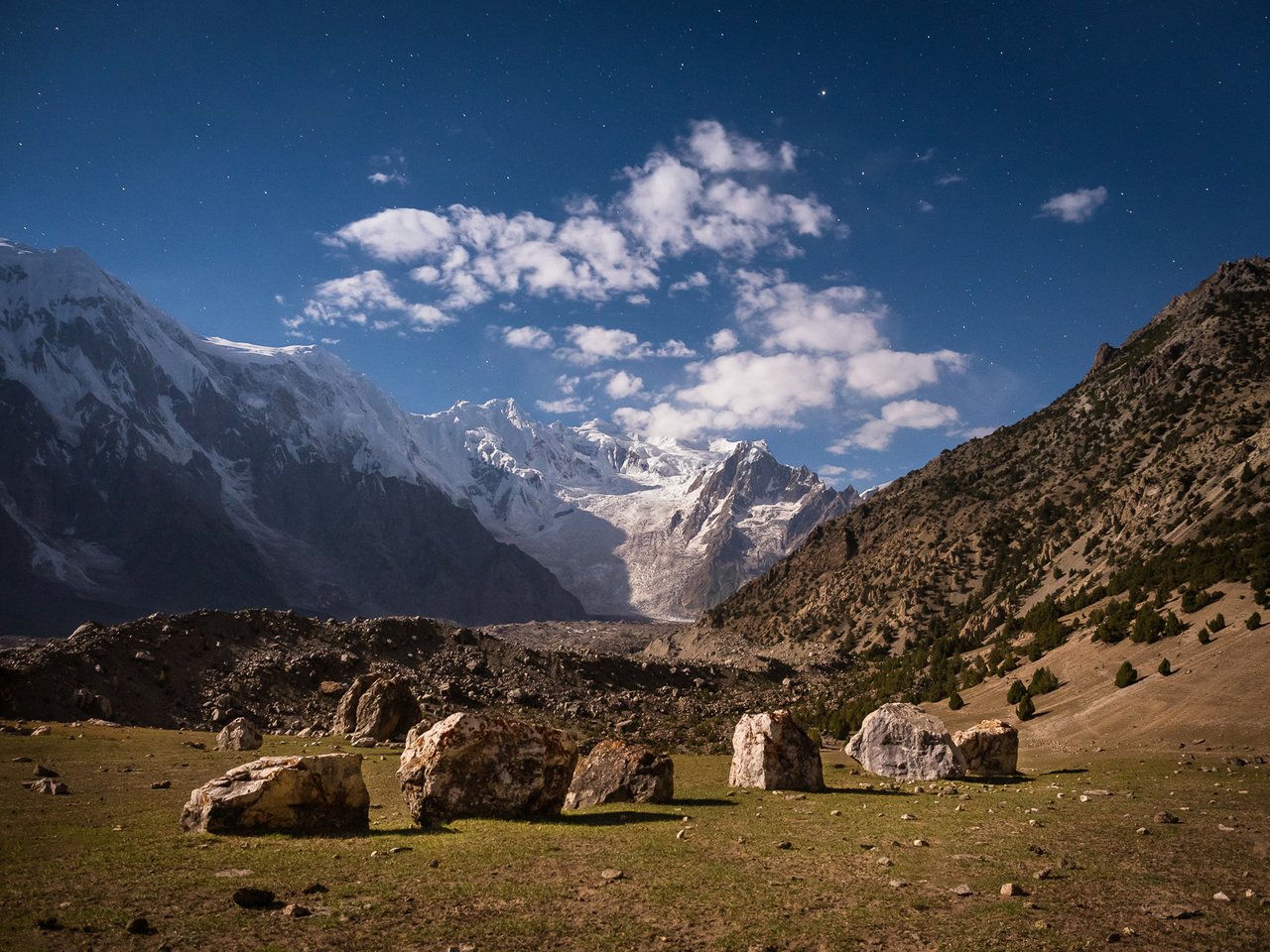 July 2018, Pakistan.
---
OLYMPUS OM-D E-M5 Mark II
Exposure time: 20 sec
Aperture: F 2.8
Sensitivity: ISO 800
Focal length: 12 mm
35 mm equivalent: 24 mm
---
P.S. You can click on the photo to view it in a larger size.
---