This sculpture, depicting four dancing musicians, is located in Reykjavik, near Perlan, one of the landmarks of the city. The author of the sculpture is Thorbjorg Palsdottir, an Icelandic female sculptor who completed it in 1970. So many years have passed, and these guys are still dancing and playing musical instruments. I don't know why, but I really like the sculpture, it causes me mixed emotions. And definitely it's worth to visit Perlan, really must-visit landmark and nature exploratorium, the entrance to which the musicians precede.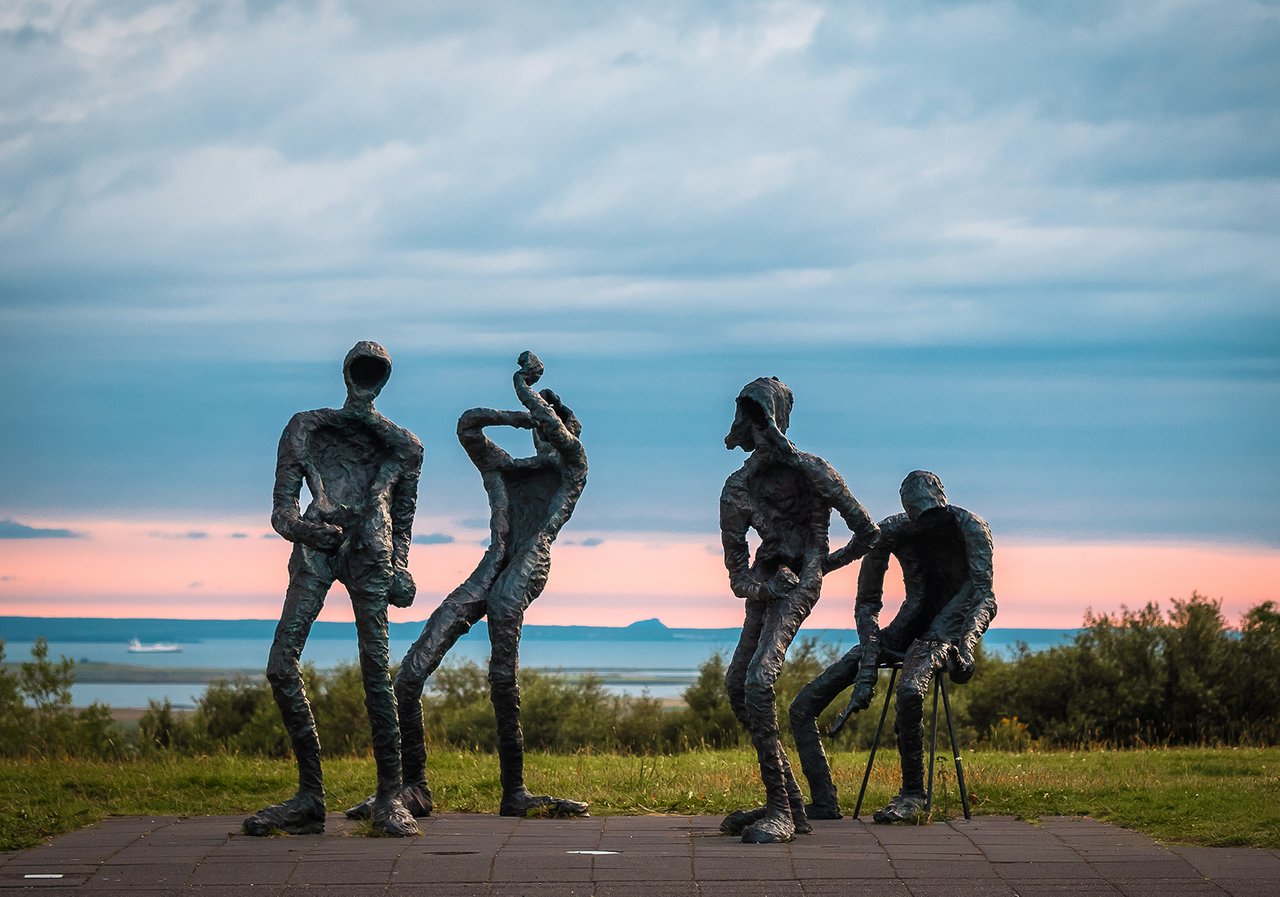 August 2017, Iceland.
---
OLYMPUS Pen E-PL7
Exposure time: 1/180 sec
Aperture: F 2.8
Sensitivity: ISO 200
Focal length: 60 mm
35 mm equivalent: 120 mm
---
P.S. You can click on the photo to view it in a larger size.
---