You can't visit Iceland and not take pictures of this famous mountain. And it's better to photograph many times and it would be nice from different angles) And it's good thing to take a walk in the vicinity: although the mountain is incredibly photogenic and picturesque (so much that it almost overshadows everything), but it's also very interesting to walk around.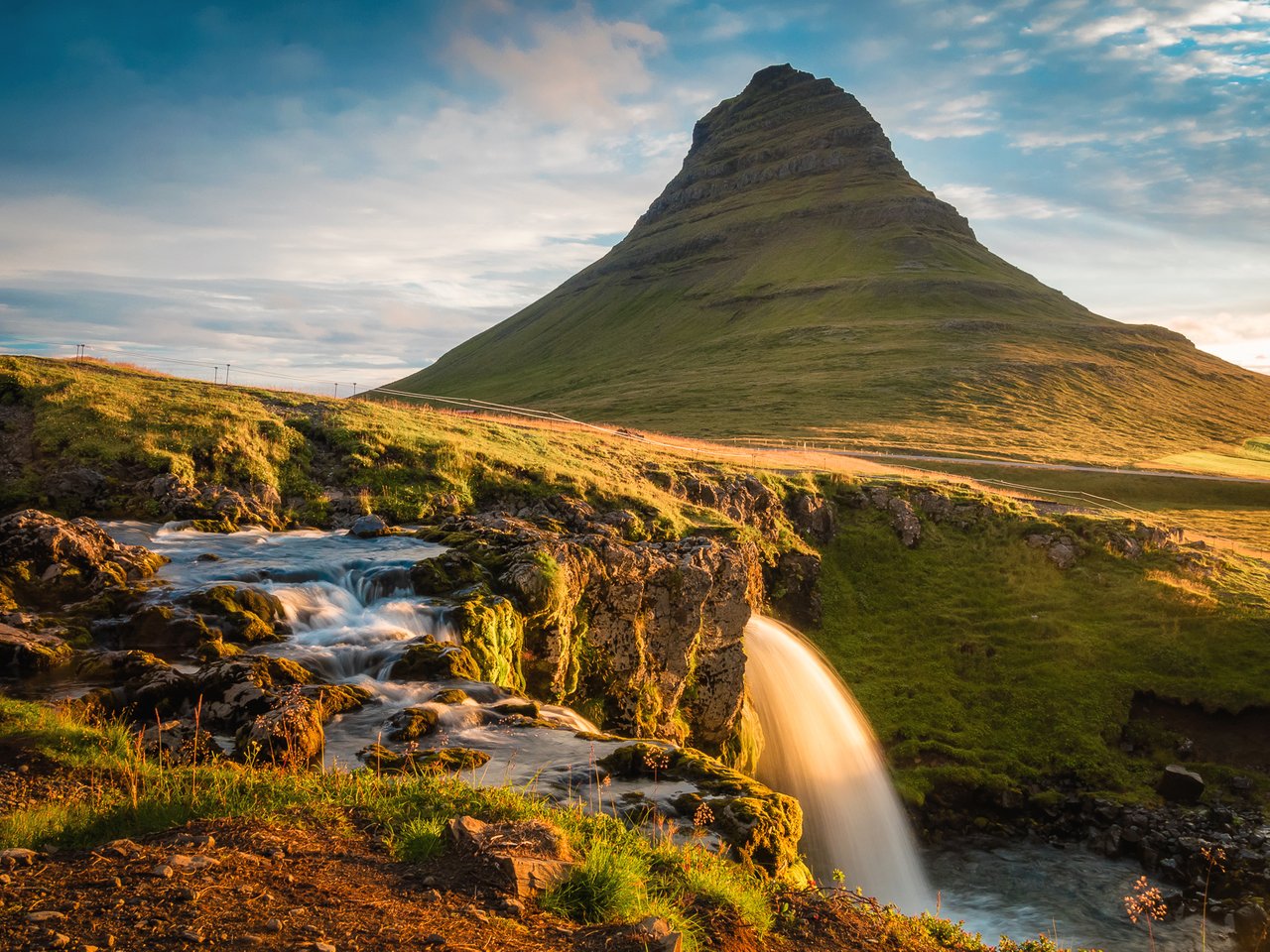 It is better to come to the most famous viewpoint with waterfalls early in the morning at dawn, then there will be fewer people around. I already showed one of my shots from there, it was rather long time ago, and now I discovered that the second one, which I also like, has still not been posted here. Corrected!
August 2017, Iceland.
---
OLYMPUS Pen E-PL7
Exposure time: 1/3 sec
Aperture: F 11
Sensitivity: ISO 500
Focal length: 14 mm
35 mm equivalent: 28 mm
---
P.S. You can click on the photo to view it in a larger size.
---