Northern lights — one of the most beautiful natural phenomena. It takes many forms, can be of different colors, and I saw this: a shining polar circle in the northern night sky.
How did we wait for this northern lights! For a full week of stay in the polar Urals, it shone one and a half times — the very first night and after a couple of days, but the second time, the sky was cloudy. I hope I'll come here again or somewhere else and again see the colored Aurora Borealis in the sky .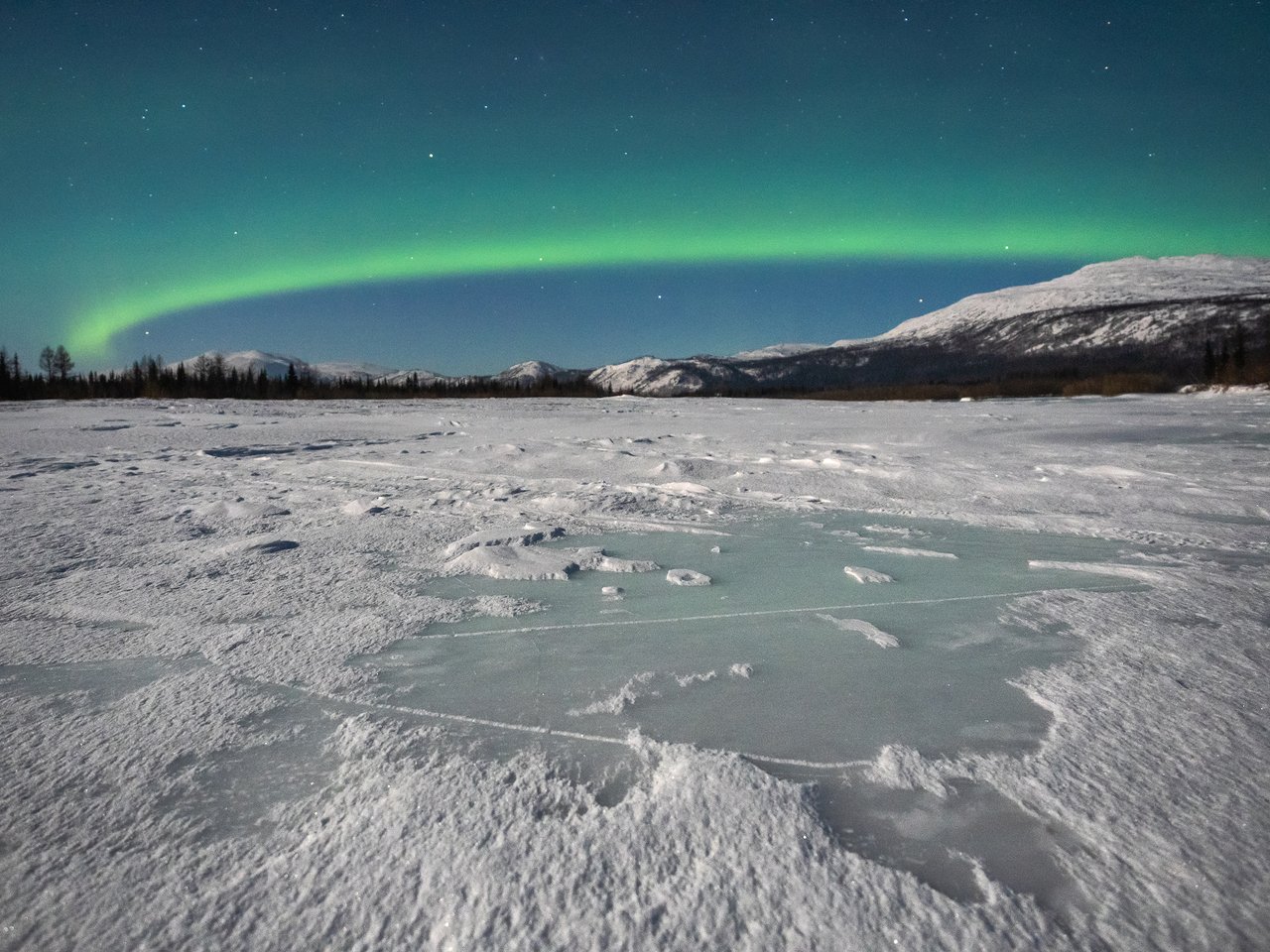 March 2019, Russia, Polar Ural.
---
OLYMPUS OM-D E-M5 Mark II
Exposure time: 8 sec
Aperture: F 2.8
Sensitivity: ISO 1250
Focal length: 13 mm
35 mm equivalent: 26 mm
---
P.S. You can click on the photo to view it in a larger size.
---