It's good to sit on the shore, listen to the waves splashing, look at the lights of the city and ships. Well, ferries are also suitable. In the meantime, with this temporary difficulties in whole world, I just recall these beautiful moments. Otherwise, why else am I taking photos?)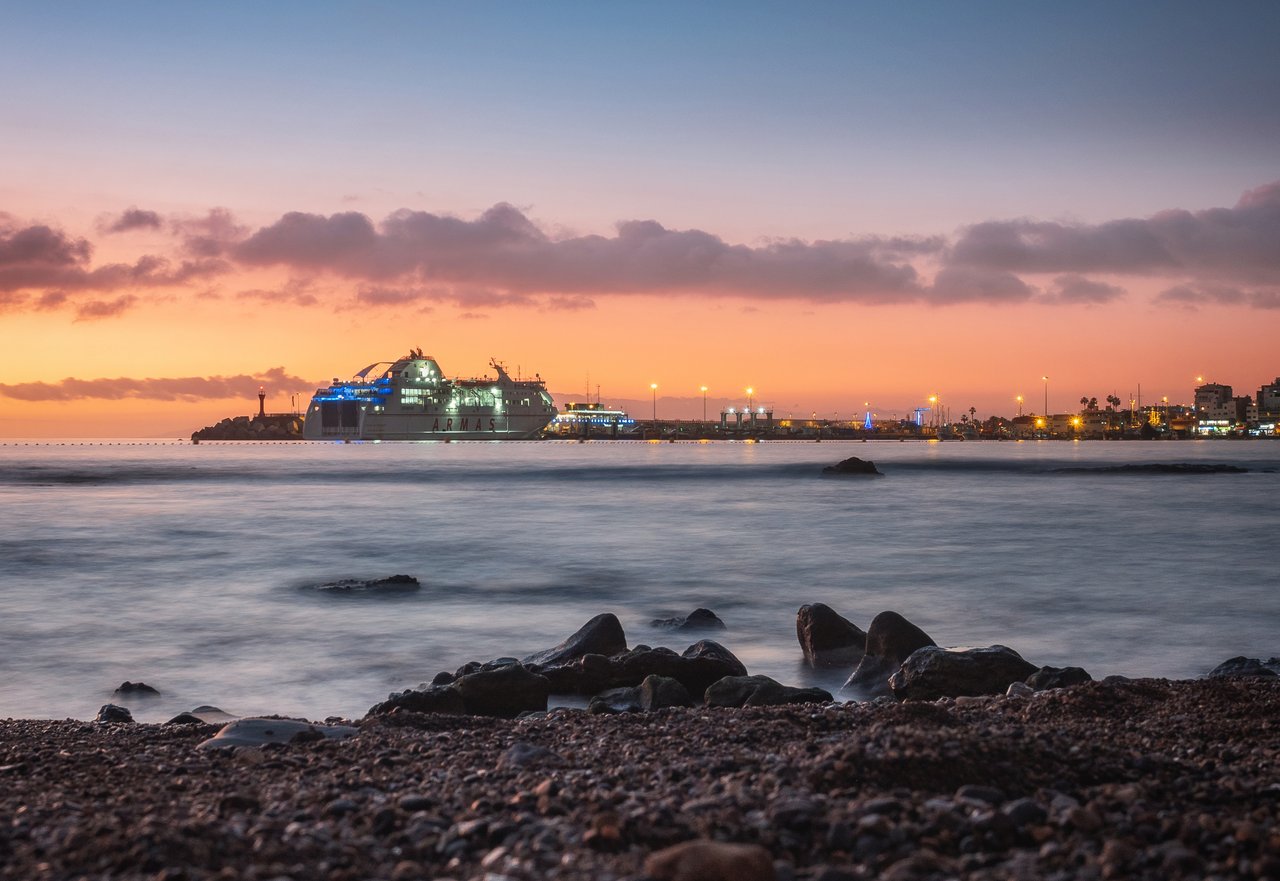 December 2019, Tenerife, Spain.
---
OLYMPUS OM-D E-M5 Mark II
Exposure time: 5 sec
Aperture: F 8
Sensitivity: ISO 100
Focal length: 21 mm
35 mm equivalent: 42 mm
---
P.S. You can click on the photo to view it in a larger size.
---