Black Cap Trailhead is one of the most elaborate landscape summit in White Mountain Park, New Hampshire, from 2400 feet elevation you will enjoy the delight of spectacular valley view of Mount Washington and the endless greenery rolling layers of mountains.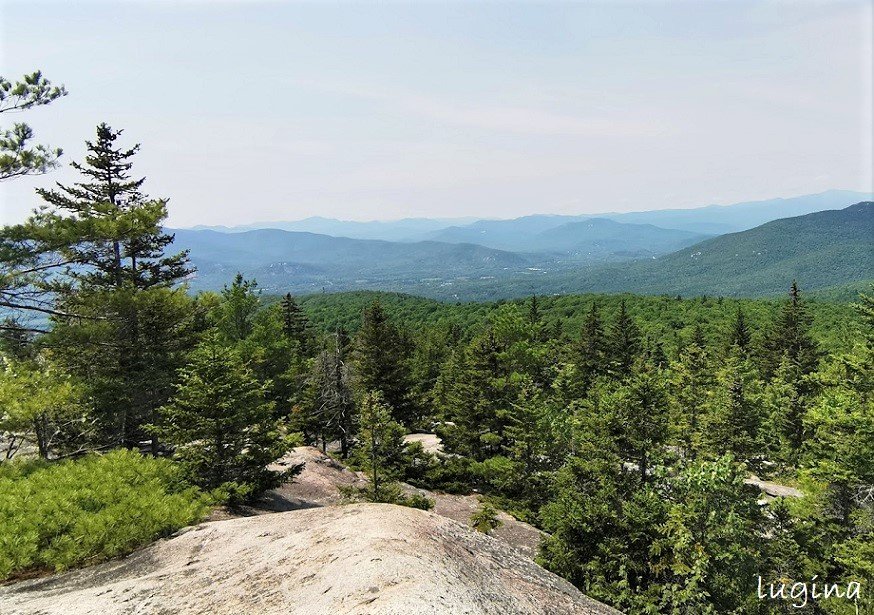 During our Family Reunion activities in New Hampshire last July, I was be able to choose hiking rather then riding horses. It was a short hike, only 3.5 miles round trip with rooty trail and a bit rocky towards the top. It's also a kid friendly hike.
For you Blueberry lovers, bring some container to pick some wild blueberries that grow everywhere at the mountain top.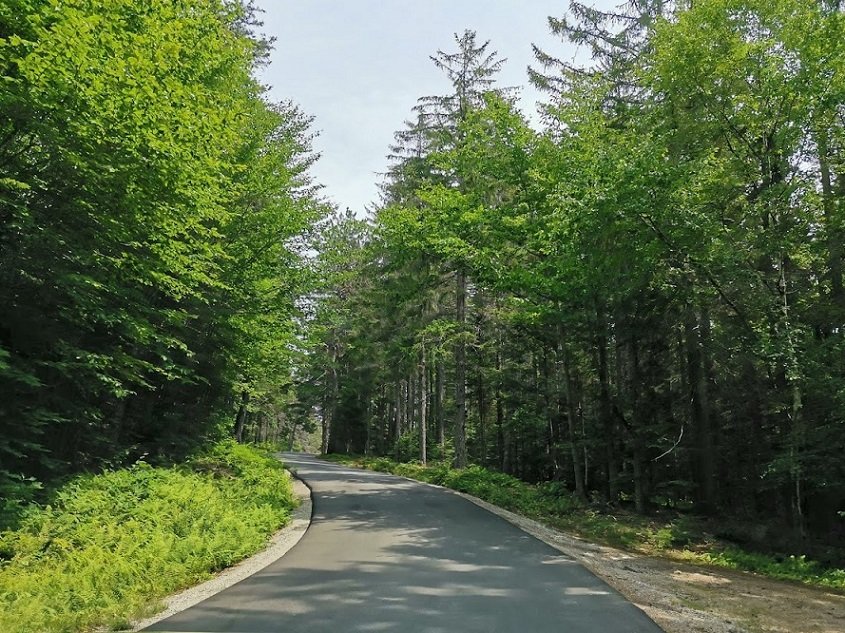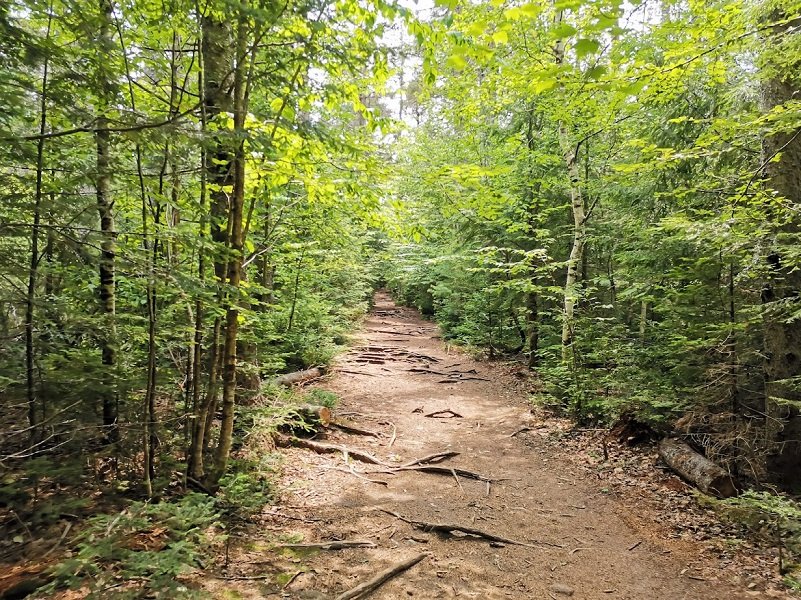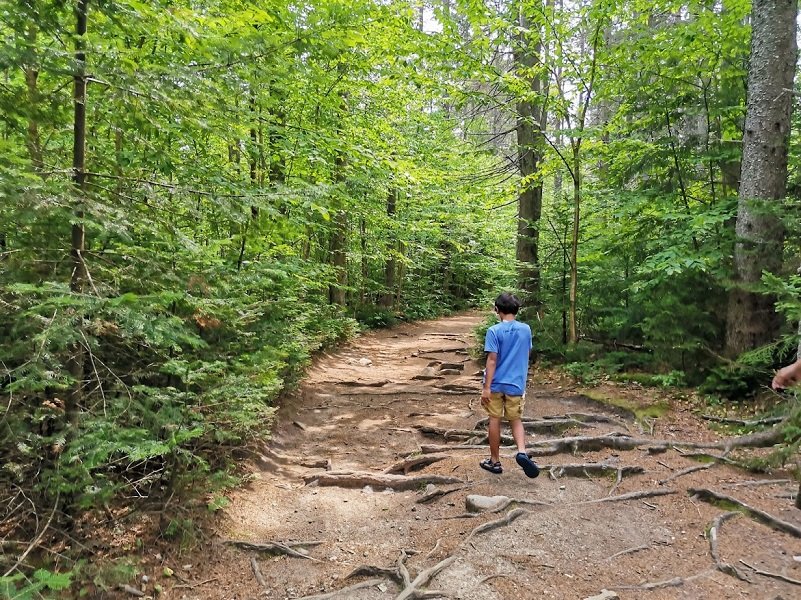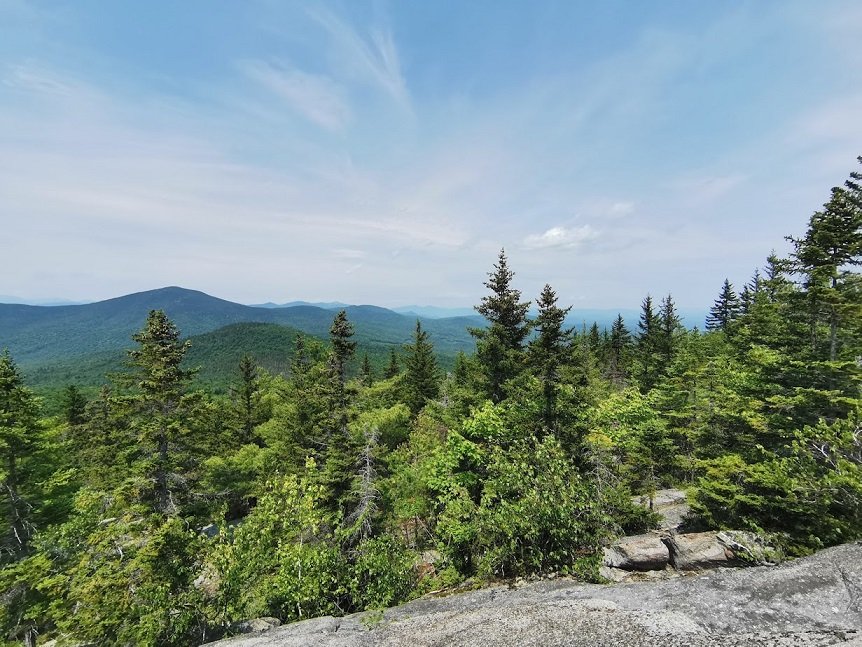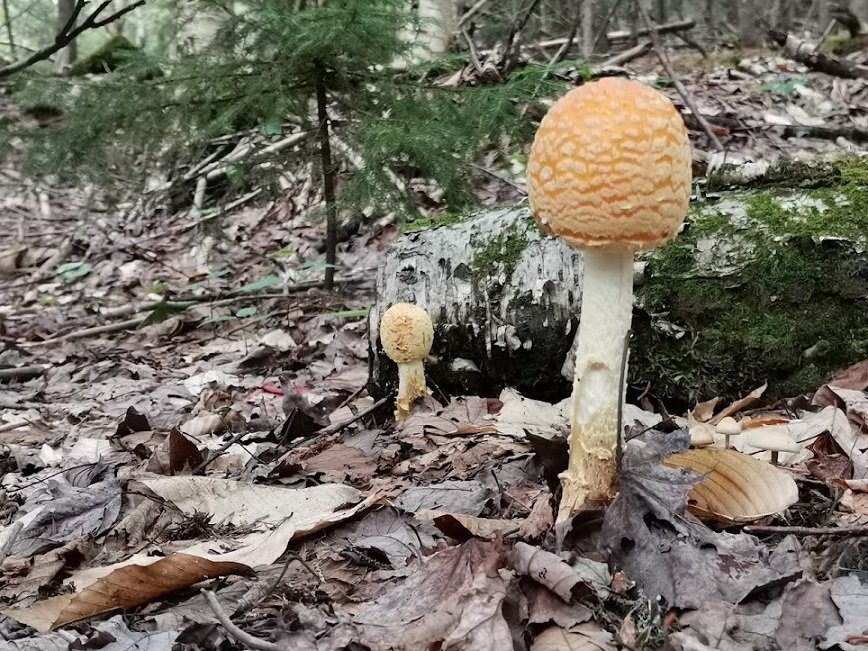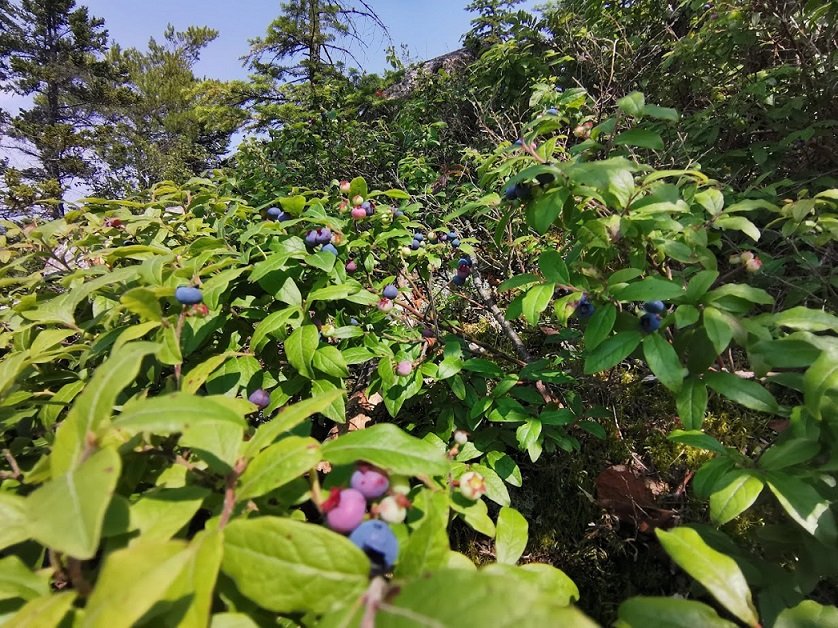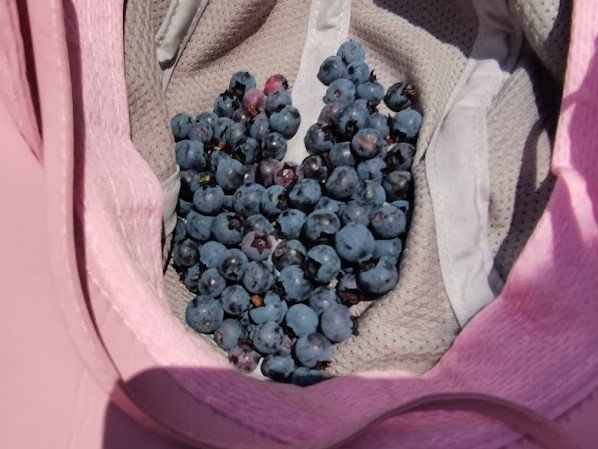 ▬▬ι══════════════ι▬▬
My Sister In-law
Her name is Kim, she has the best smile ever. She loves to hike, especially to the mountain but since her kids don't like hiking she has to compromise some agreements with them for some certain activities only.
I'm glad she came along to hike with us that day.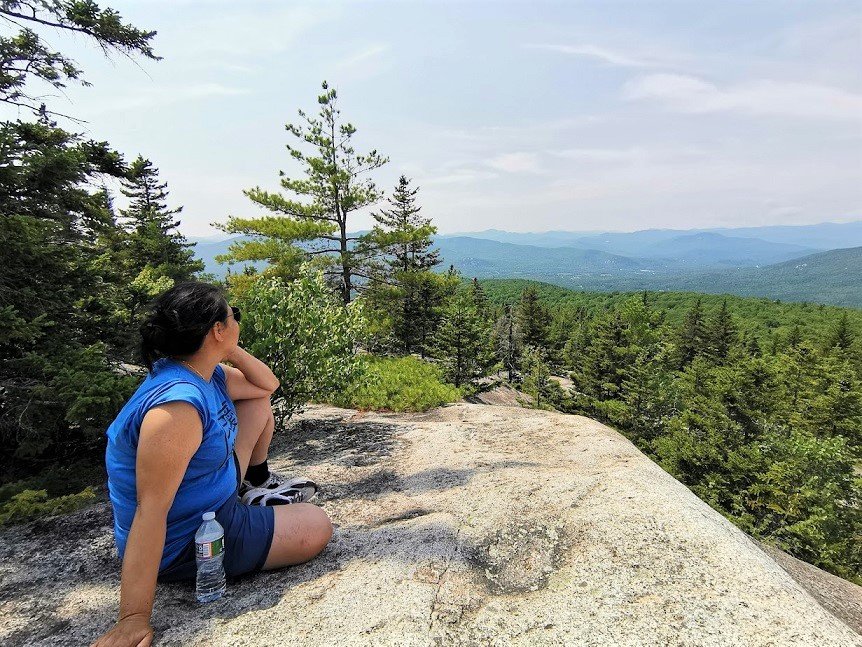 What was in her mind? I didn't dare to ask or bother her, she was sitting by the summit for quite sometime. I bet she was enjoying the pleasant sight of nature like I always do.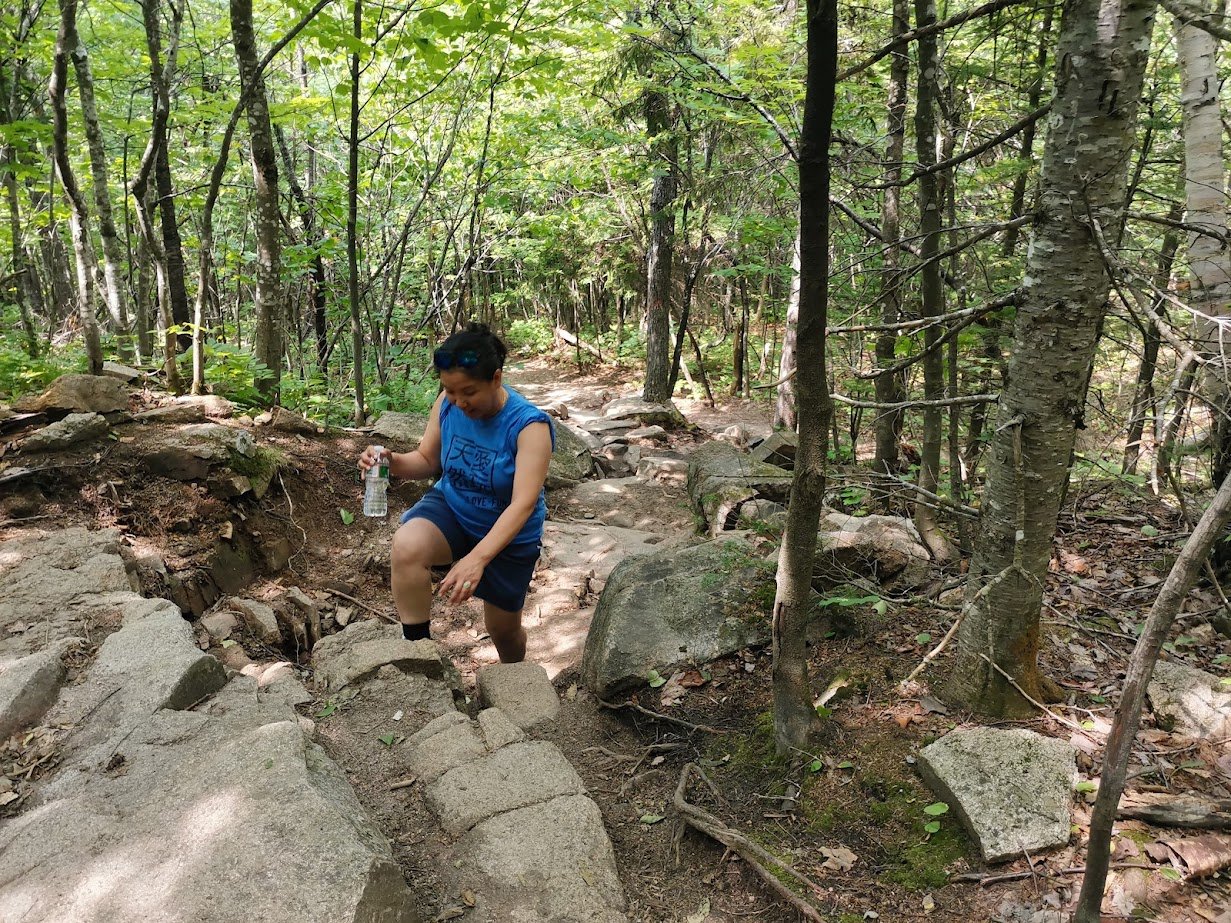 ▬▬ι══════════════ι▬▬
Tourism Rob Your Pocket?
Have you ever seen the most crafty and cute coconut? Will you buy it for $4.50 each? While regular price is only $1 something?
Or that may be the best idea for anyone who lives by a tourism area and wants to make a few bucks by branding and making it more fancy to attract the buyer?
To me coconut is coconut, no matter how fancy the look is, it's still coconut with juice inside and tastes the same. Well, it doesn't matter right? It's "Vacation" anyway. At least I made a few bucks from "Steemit" and get my money back.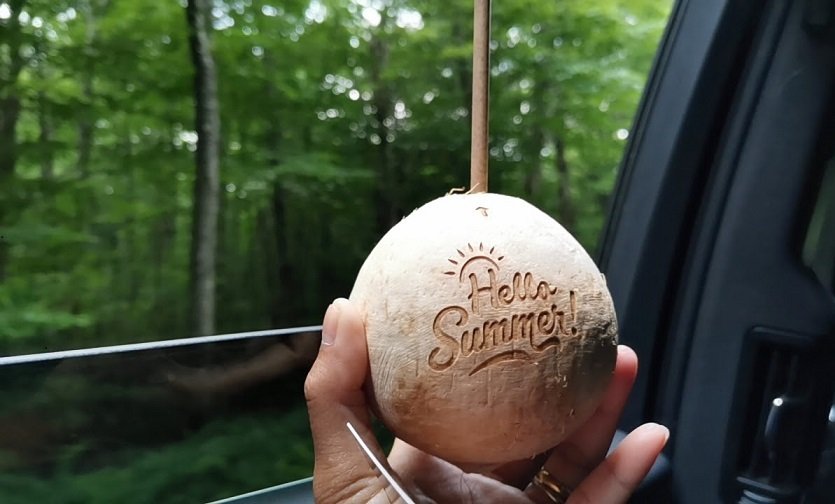 Thank you for visiting my blog,
@lugina.