Being in person, Bodie Ghost Town isn't as spooky as it sounds.
There is an eerie story roaring, a spirit of Ed who helps Bodie Park region safe with "The Curse Of Bodie" which refers to something taken from Bodie Ghost Town that will follow you with bad luck until the item is returned back to the place.
Well, I bet you get the point in that.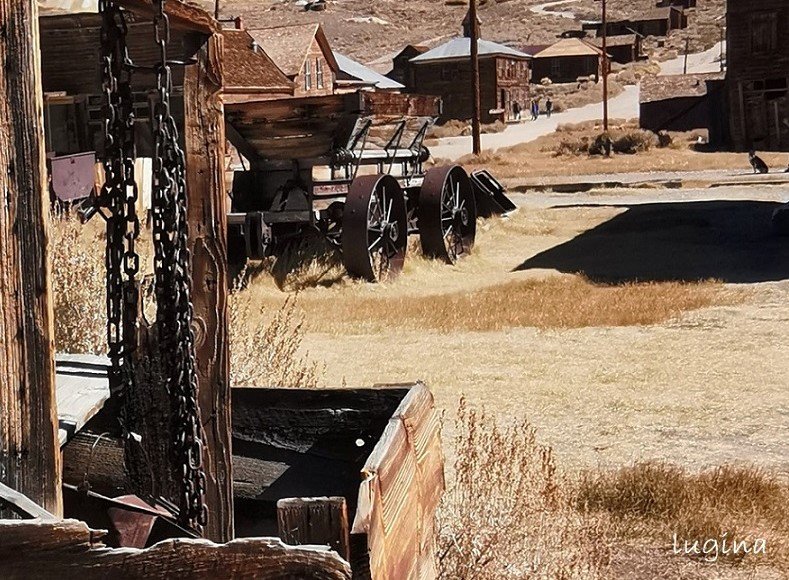 The town started when W.S. Bodey discovered gold in 1859 in south Bridgetport at 9000 elevation Eastern Sierra Nevada Mountain, since then the town had been officially named after him as he died in a snowstorm soon after.
Bodie had passed down from one miner to another miner, one of them was John W. Tucker, an actor who had an opera house in San Jose and later he ran out of money after transferring his opera house to bodie.
The town produced millions of dollars under The Bodie Bluff Consolidated Mining Company who owned by elected president Leland Stanford and Judge F. T. Bechtel. Later, Bodie again got abandoned.
Not long after, a new miner mined $37,000 worth of gold by accidentally tunneling through the rubbles plus another $67,500 from selling the mine to The Standard Consolidated Company. The new estimated gold and silver was worth a $100 million dollars.
There was a young guy named, James Stuart Cain, who played an important role in all mines, he brought Mono Lake Railway, a Lumber Company to Bodie and he also own Bodie Bank.
Bodie Town began to decline in 1880, the gold rush diminished and Bodie became lawless and was the wildest gold rush mining town in California. History left an unpleasant story of gambling, robbing. and killing. As the facilities in town started to closed down, people also stated to leave due to income difficulties.
In 1962 the State Of California took over Bodie for $65,000 as a Mining Historical Landmark and kept the town as is. Although Bodie Ghost Town can be deadly during winter, Bodie still brings profit t of 200,000 visitors a year with fees $8 for adult, $5 for kids and $3 for guide book.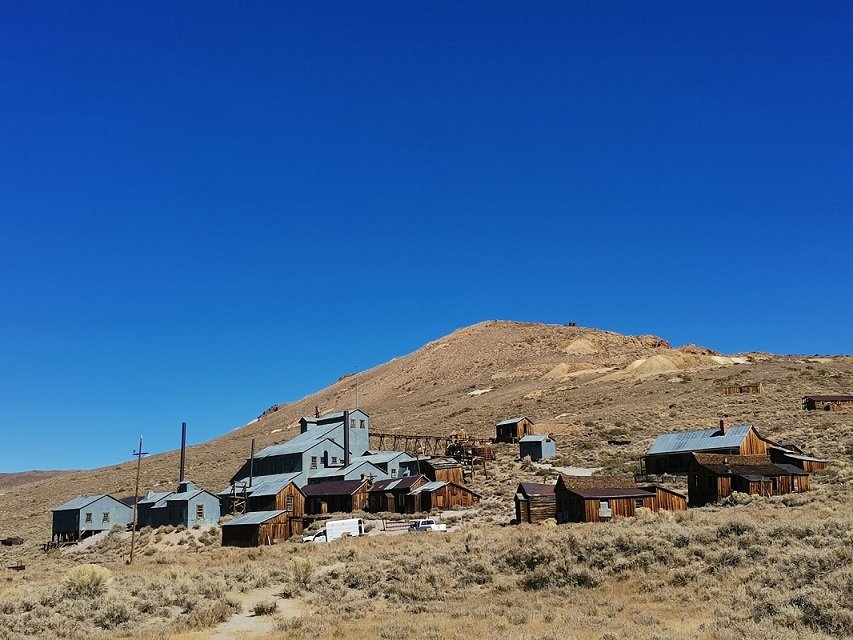 Standard Mill.
▬▬ι══════════════ι▬▬
Methodist Church
There were two priests that held service in private homes. In 1882 they finally built two churches, one was Methodist Church (which is in the picture above) and other one was Catholic Church (was still under construction).
Even though they would be able to gather for the first time in Methodist Church, it was so unfortunate the population of Bodie diminished from almost 10,000 to 3000 a year earlier.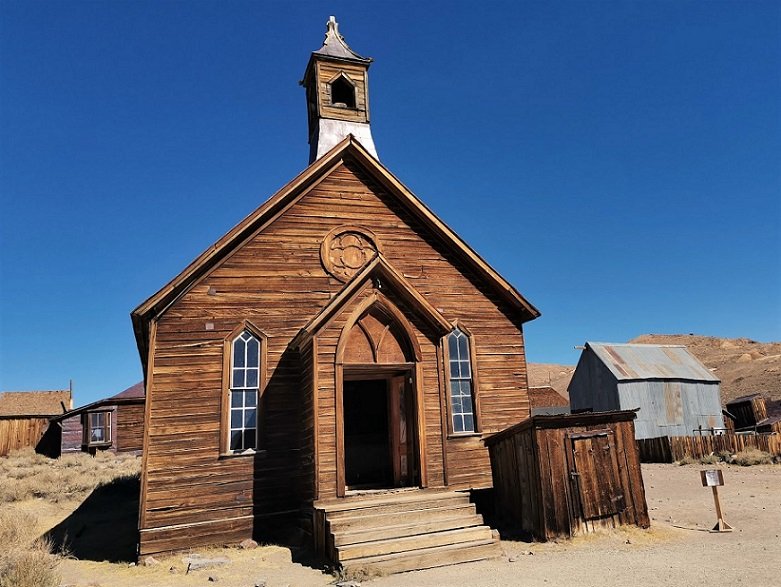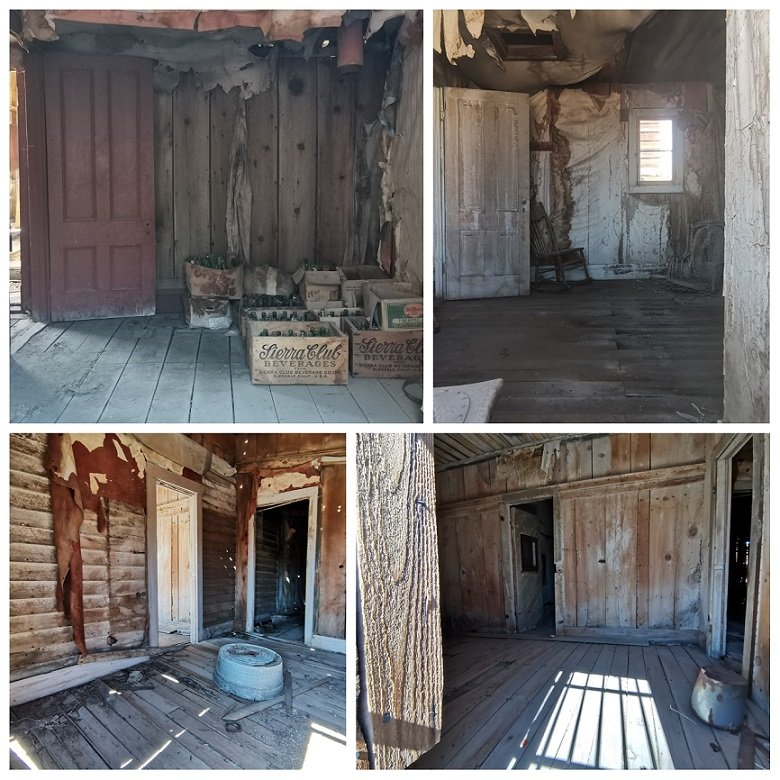 ▬▬ι══════════════ι▬▬
School
The original school had burnt down by a troubled boy, in the end they turned the Bon Ton Lodging Home into a school in 1979. The building of school is the first building on the right of the street.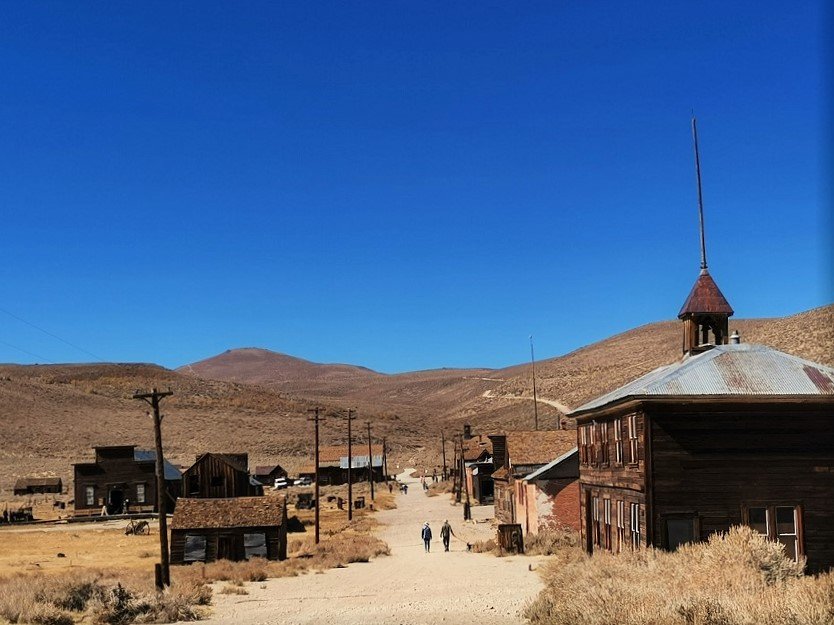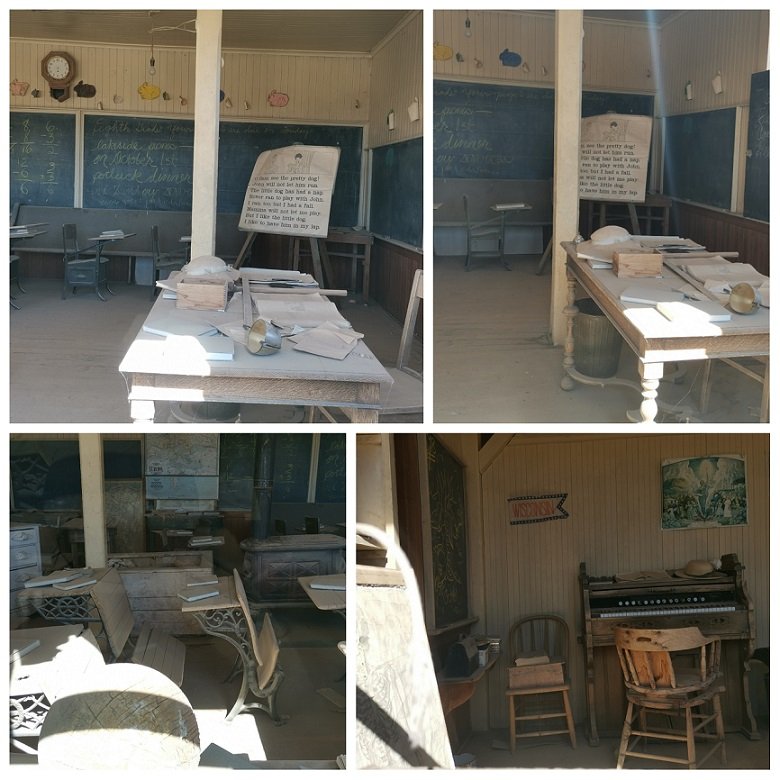 ▬▬ι══════════════ι▬▬
Boone Store And Warehouse
Although I wasn't be able to take picture outside of the Boonie store, but gladly I took some pictures inside the store from the window in between other visitors.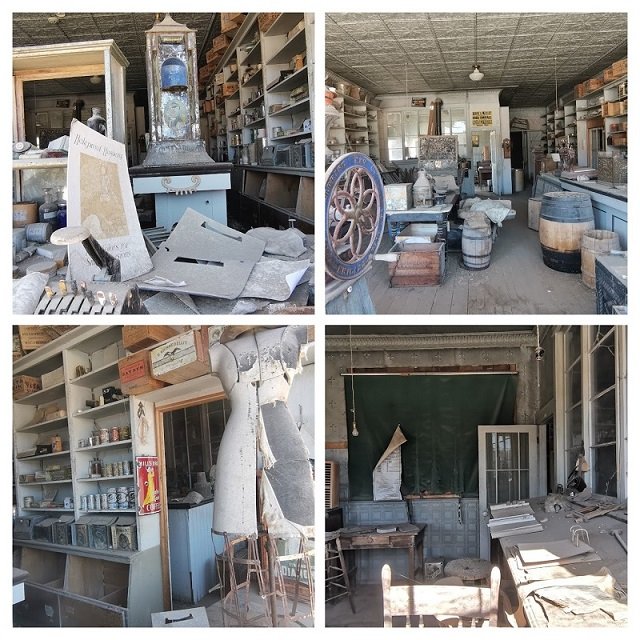 ▬▬ι══════════════ι▬▬
Museum
The only thing that caught my eyes were two glass-hearse displayed on the left and right corner by the end of the museum, and those actually were used for Funeral-Carriage.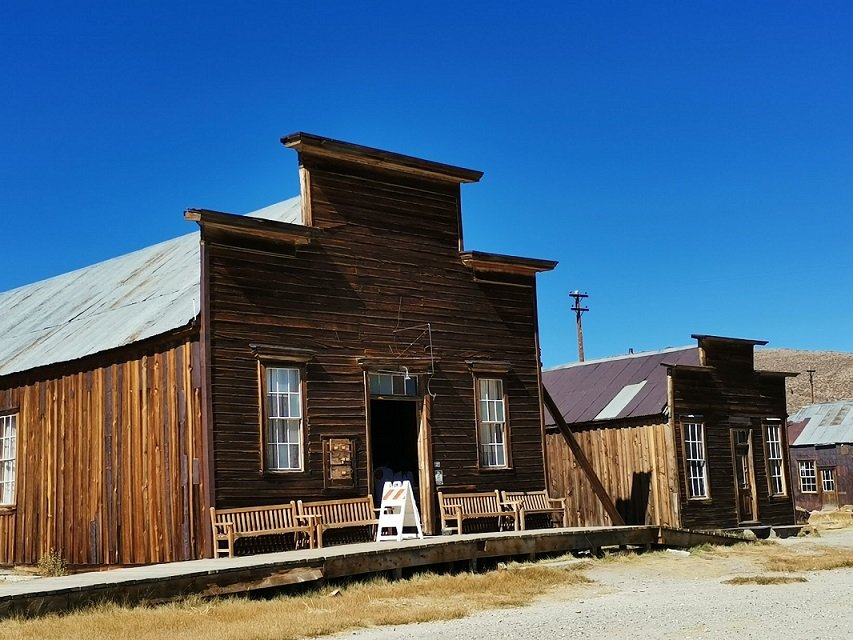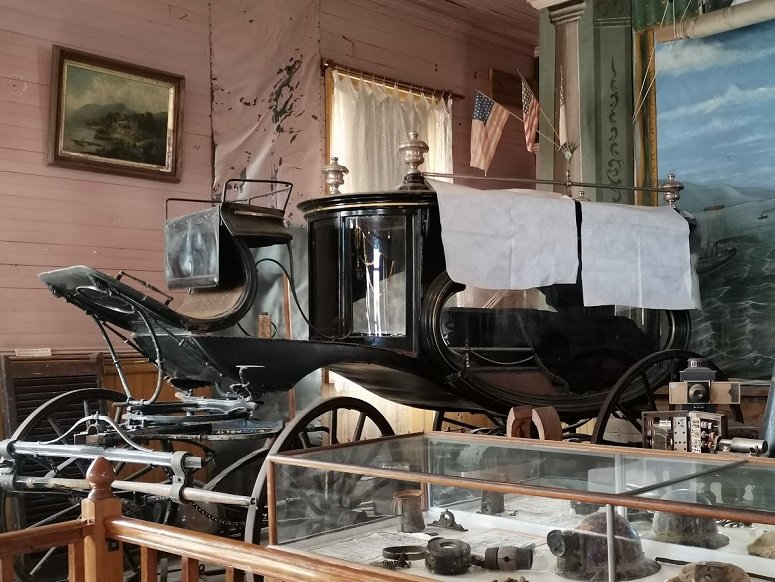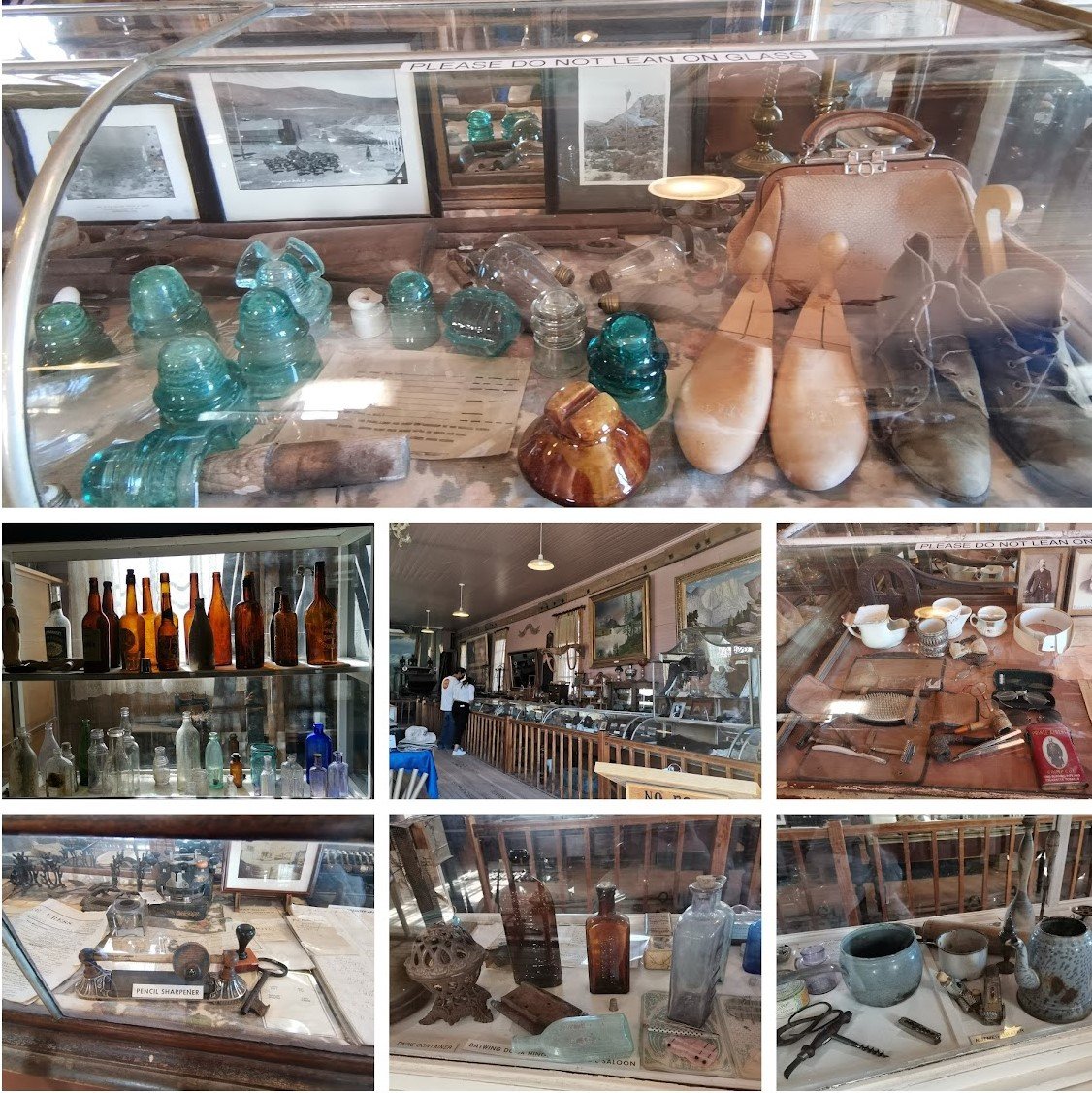 ▬▬ι══════════════ι▬▬
Dechambeau Hotel and I.O.O.F. Building
The only building still standing is Dechambeau Hotel on the left on red brick, although the curtain already worn out and aged. I don't know why I got goose bumps when I peeped and took pictures by the window.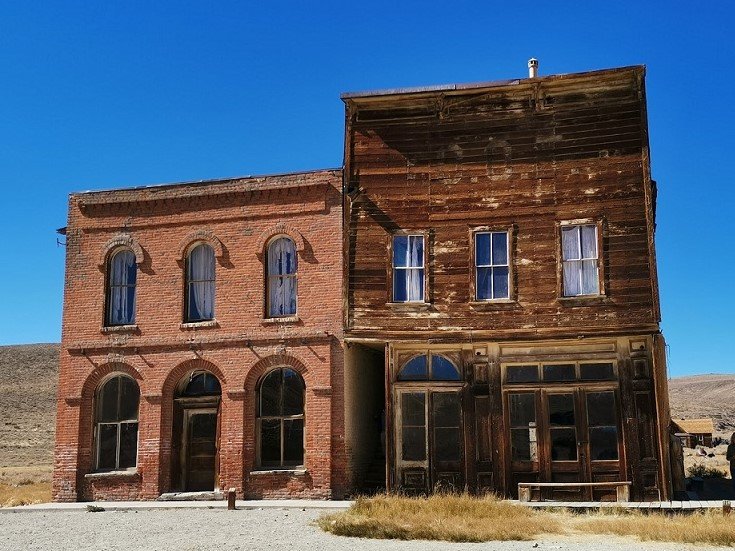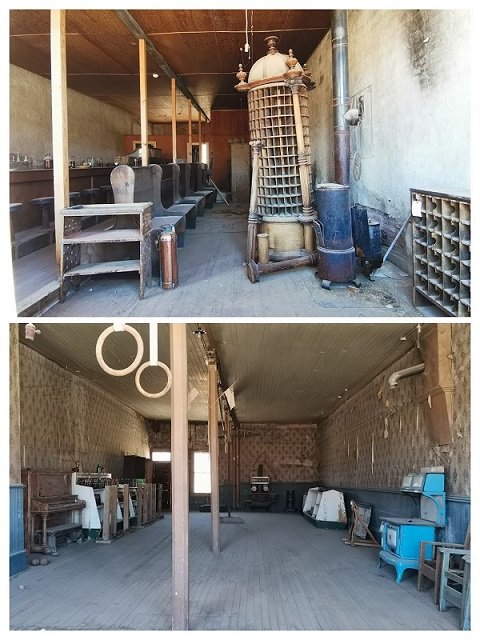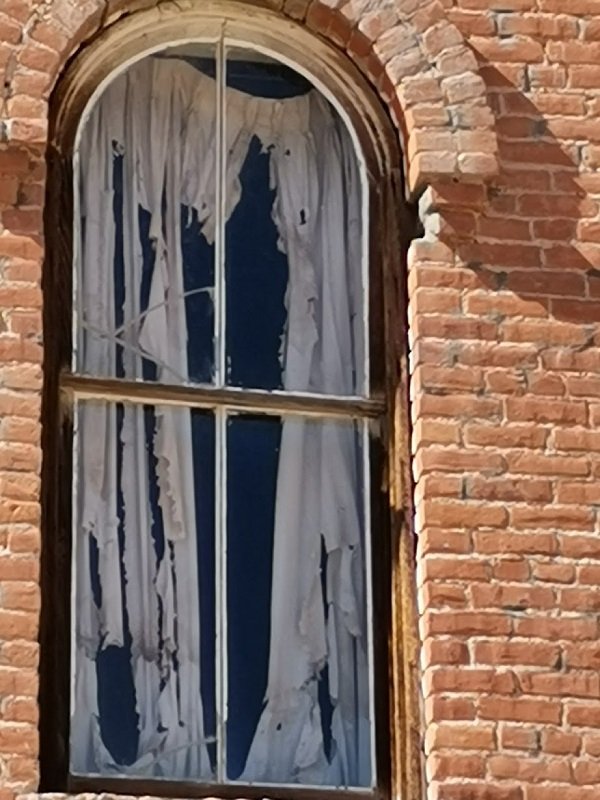 ▬▬ι══════════════ι▬▬
House layout
The only saloon opened to visitors is right by the Methodist church, A simple layout with outdated living room, bedroom to the right with baby metal crib in it, a small dinning room to the left of the bedroom and kitchen all the way back.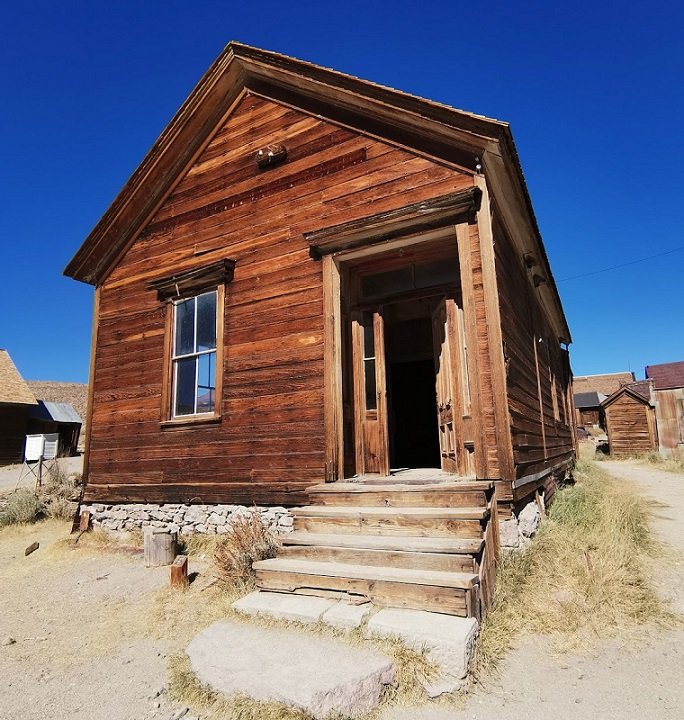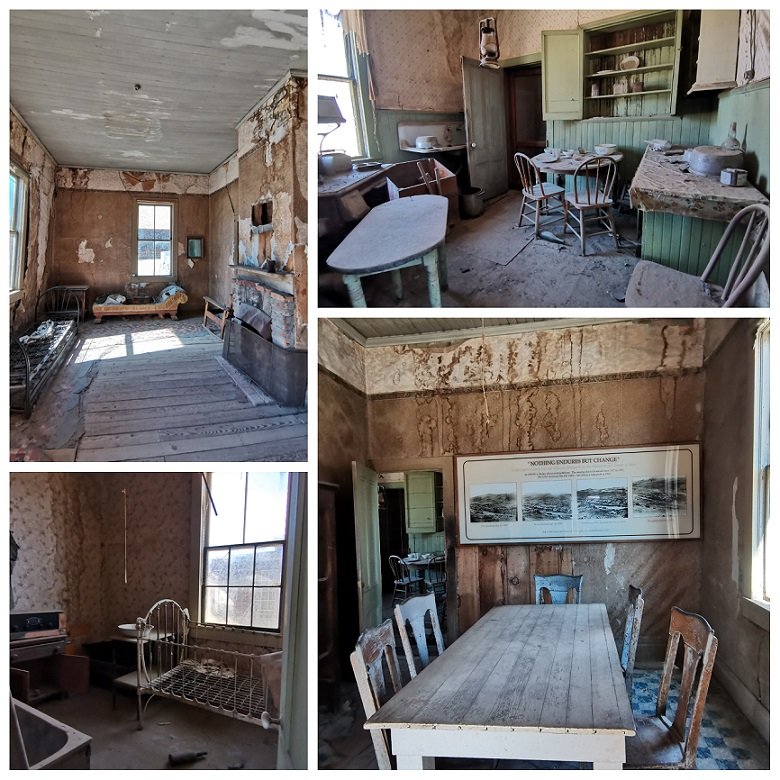 ▬▬ι══════════════ι▬▬
Some Random Pictures
One of the saloon with layout inside, I saw a lot of crates with empty beer bottles.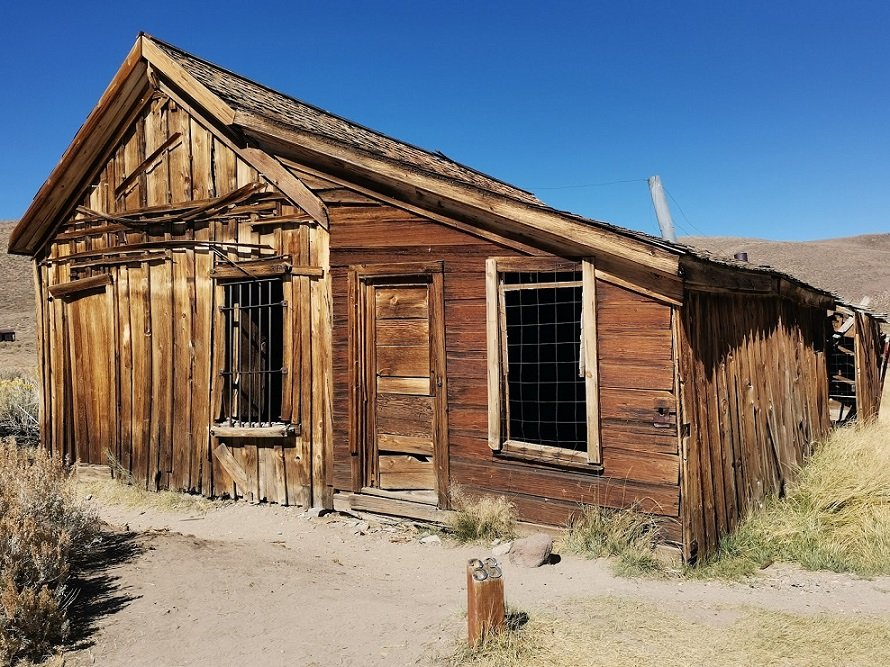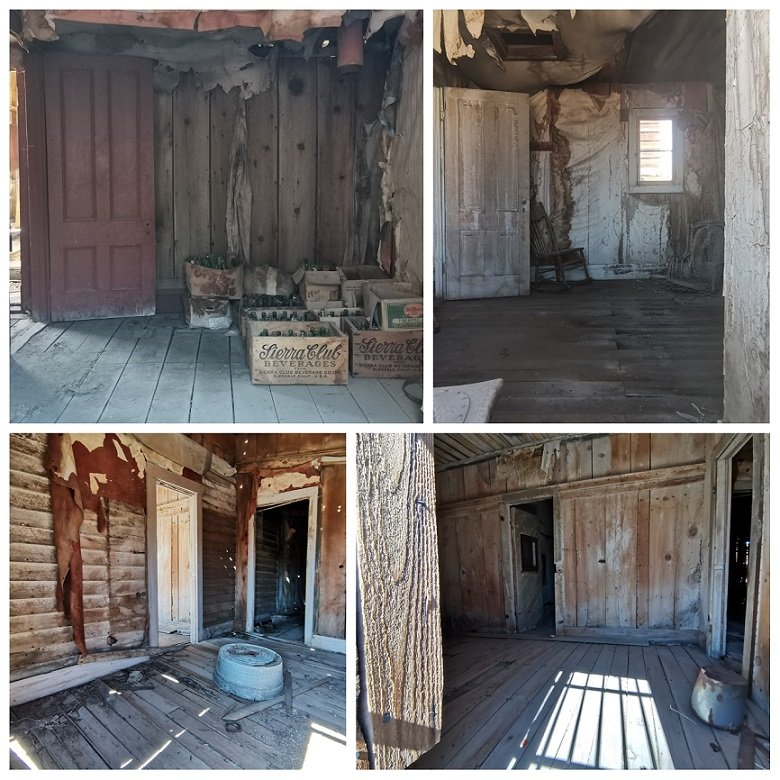 Next pictures are the outdoor bathroom and an old well. I remembered back then in my hometown also used to have an outdoor restroom, with no electricity and unpaved road. Glad to be able to live in modern life, although I'm still waiting for the flying car.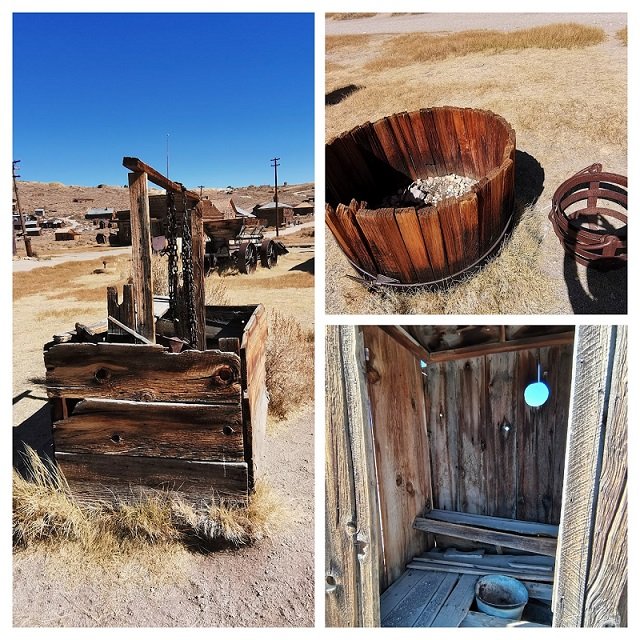 ▬▬ι══════════════ι▬▬
Ruined Saloons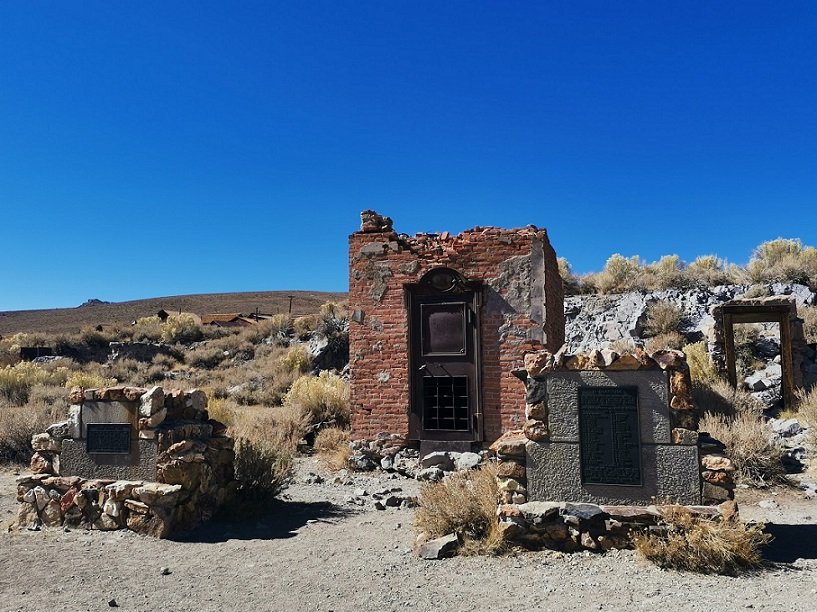 Remain Of The Bank Of Vault.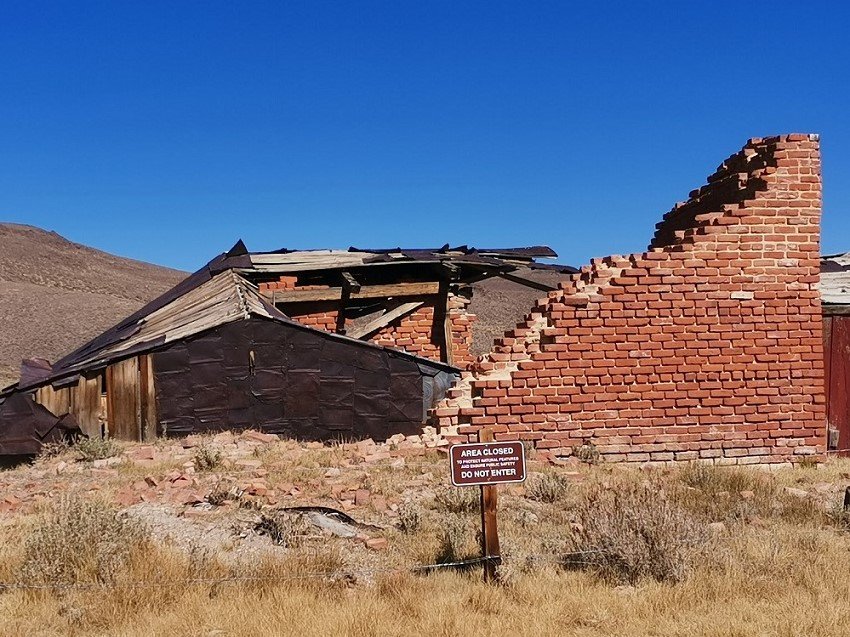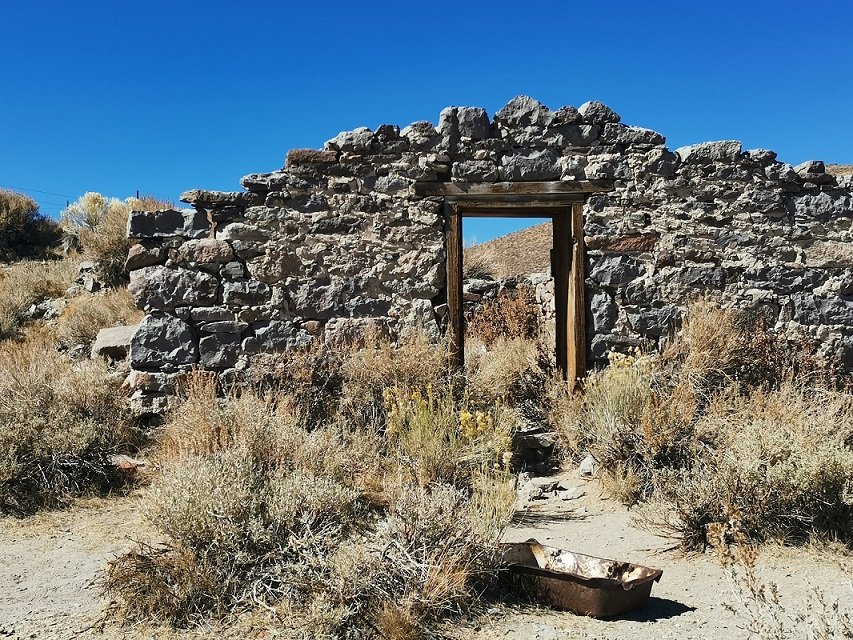 It was an interesting experience overall, especially staying over the weekend at the hotel with a view of lake Topaz by the desert area. It's really quiet with a small community and autumn color in every tree.
By the way, that will be my next post.
Thank you for visiting my blog,
@lugina.