"And me, I still believe in paradise. But now at least I know its not some place you can look for, cause its not where you go. Its how you feel for a moment in your life when your apart of something, and if you find that moment... it lasts forever."
Leonardo DiCaprio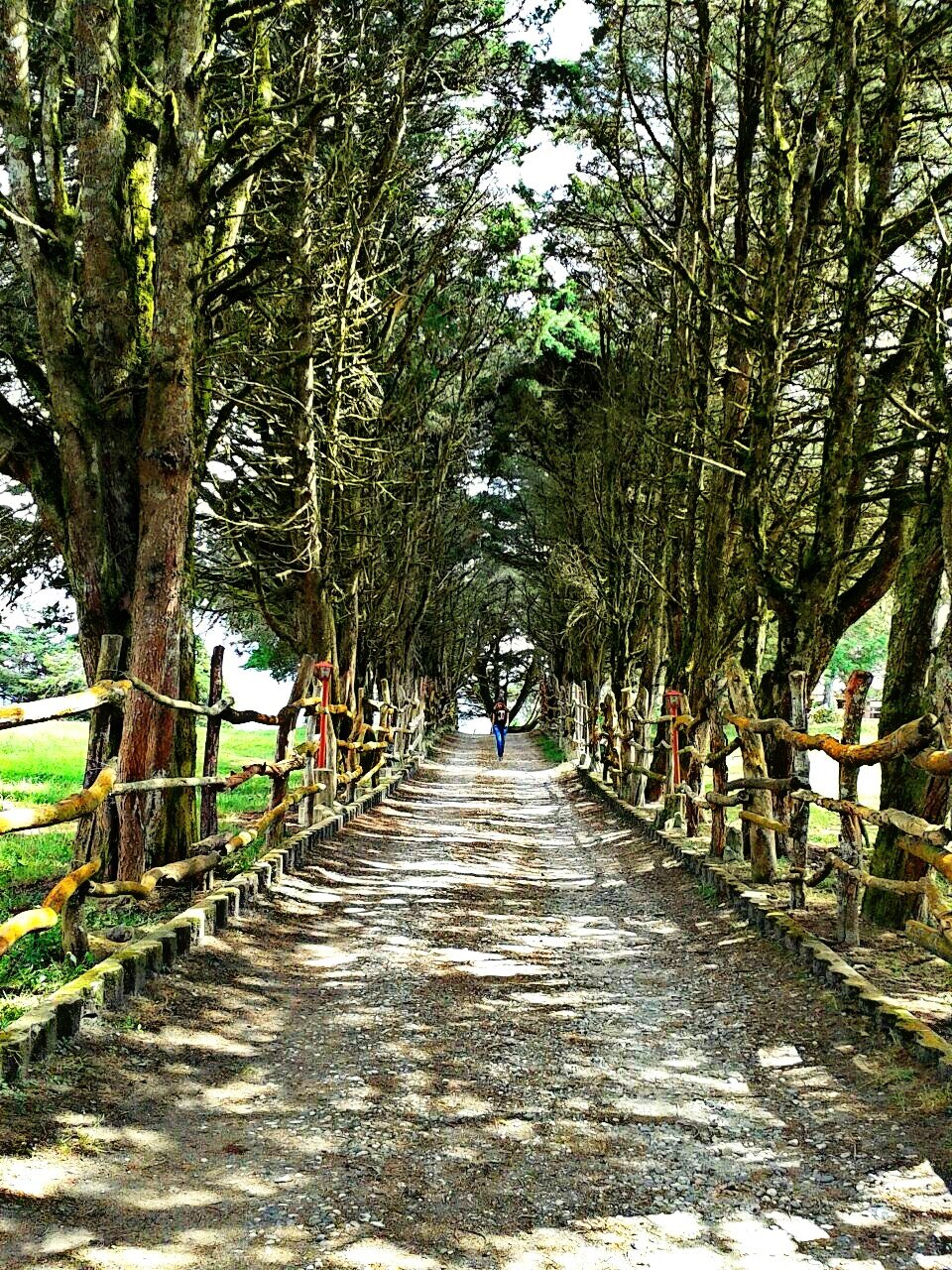 Shangri-La
Shangri-La, derived from the combination of three words from the Tibetan language and whose full meaning would be "Passage between the Shang Mountain", is the name of a fictional place, described in the novel Lost Horizons by British writer James Hilton, published in 1933.
The name seeks to evoke the exotic imagery of the East. By extension, the term is also applied to describe any earthly paradise, a land of permanent happiness, isolated from the outside world.
Paradise is a place that seems absolutely perfect in every way. Also known as "The Garden of Eden", its existence is based on the religious idea of ​​a perfect blissful existence that is granted to good people after their death. This spiritual paradise is generally represented as the place where God lives, and is commonly described as a place high in Heaven. However, in general, this word refers to a carefree place, an earthly Shangri-La.
This image taken a few years ago, corresponds to Cubiro, a beautiful town near the city of Barquisimeto, whose location in the Venezuelan Andean mountain range, gives it a pleasant climate throughout the year, which together with the growing gastronomic and lodging offer for all budgets, which has made it a benchmark for mountain tourism.
To modify the original photo, as I have done for previous publications, I made use of the tools provided by the PicsArt application, using a filter of the HDR (High Dynamic Range) type in order to expand the tones of the original image, and later, adjusting the levels of highlights, shadows, color saturation and brightness until I get a result that is satisfactory to me.

Shangri-La, es un término que proviene de la combinación de tres palabras del idioma tibetano y cuyo significado completo sería "Paso entre las montañas de Shang", es el nombre de un lugar ficticio, descrito en la novela Horizontes Perdidos del escritor británico James Hilton, publicada en 1933.
El nombre busca evocar el imaginario exótico de Oriente. Por extensión, el término se aplica también para describir cualquier paraíso terrenal, una tierra de felicidad permanente, aislada del mundo exterior.
El paraíso es un lugar que parece absolutamente perfecto en todos los sentidos. También conocido "El Jardín del Edén", su existencia está basada en la idea religiosa de una existencia dichosa perfecta que se concede a las personas buenas luego de su muerte. Este paraísoespiritual es generalmente representado como el lugar donde vive Dios, y se describe comúnmente como un lugar en lo alto del Cielo. Sin embargo, en general, con esta palabra se hace referencia a un lugar libre de preocupaciones, un Shangri-La terrenal.
Esta imagen tomada pocos años atrás, corresponde a Cubiro, un hermoso poblado cercano a la ciudad de Barquisimeto, cuya ubicación en la cordillera andina venezolana, le confiere un agradable clima durante todo el año, lo que aunado a la creciente oferta gastronómica y de hospedaje para todos los presupuestos, lo que lo ha convertido en un referente del turismo de montaña.
Para modificar la foto original, tal como lo he realizado para publicaciones anteriores, hice uso de las herramientas que proporciona la aplicación PicsArt, empleando un filtro del tipo HDR (High Dynamic Range) con la finalidad de ampliar los tonos de la imagen original, y posteriormente; ajustando los niveles de iluminación, sombras, saturación cromática y brillo hasta obtener un resultado que me resultase satisfactorio.
This is my entry for the Landscape/Seascape Photography and Art contest. This is an initiative of @axeman. I hope you enjoy it.
Esta es mi participación para el concurso Landscape/Seascape Photography and Art. Esta es una iniciativa de @axeman. Espero que lo disfruten.

Camera: Samsung Galaxy SIII mini
Photo Editor: PicsArt
Location: Cubiro, Lara, Venezuela
Date: 19-02-2017
Si les gustó este Post, los invito a apoyar mi trabajo siguiendo mi cuenta @manuelgil64 dejando sus comentarios y votando
¡Gracias!