A rabbit and a notebook
Un conejo y un cuaderno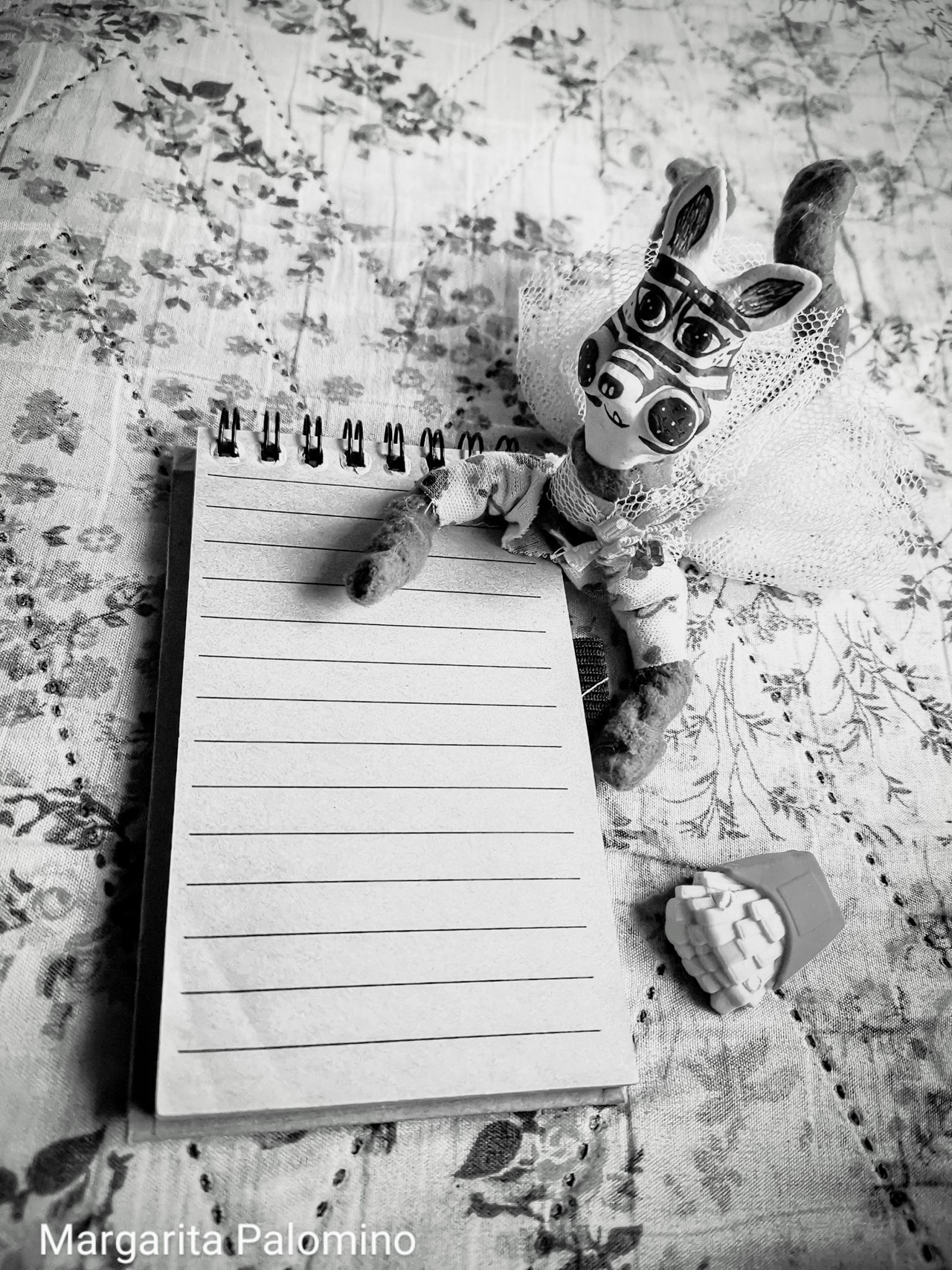 That rabbit draws a potato chip with beautiful eyes
Aquel conejo dibuja una papita frita de ojos bellos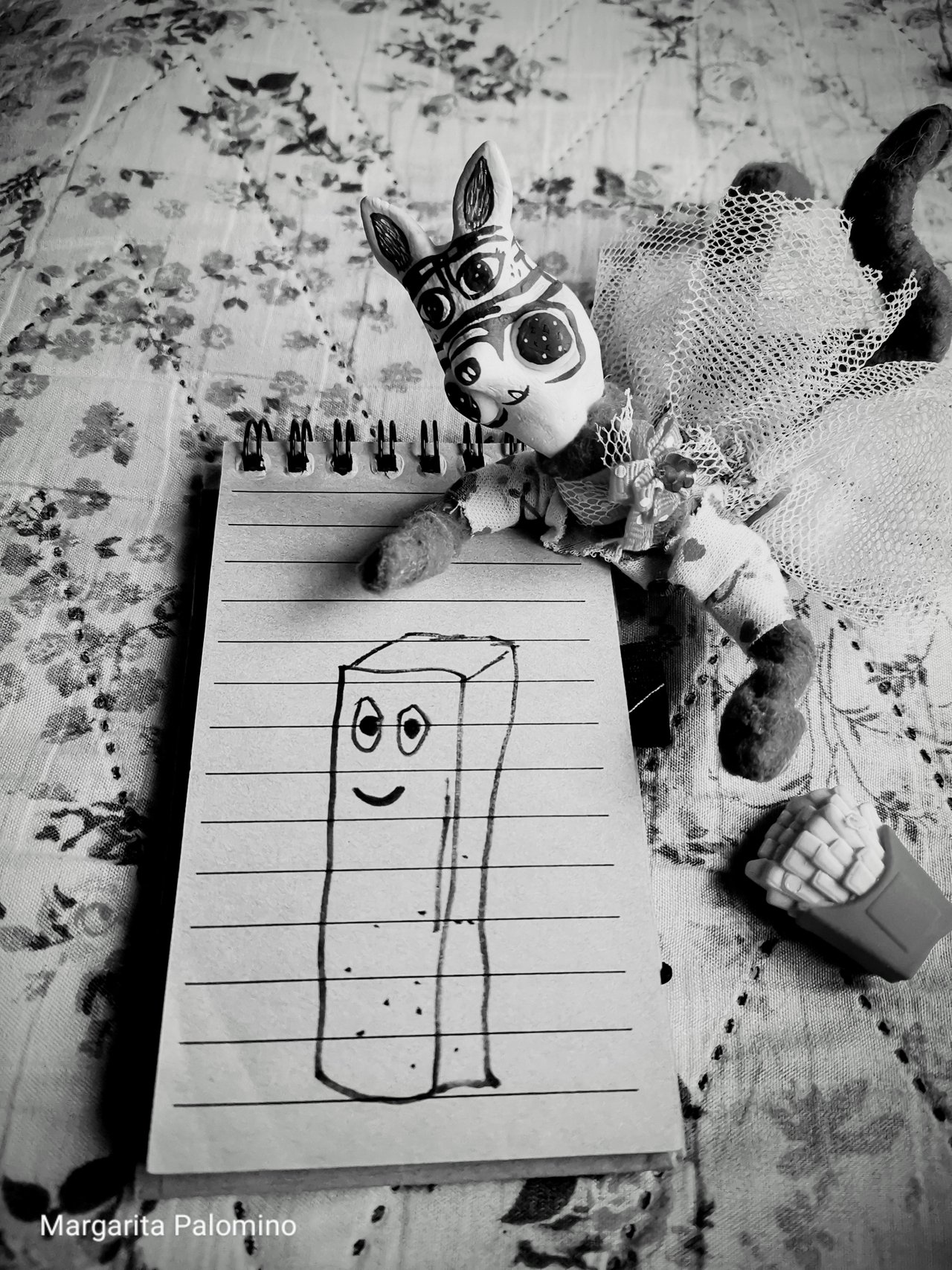 And look for a piece of cardboard
Y busca cartón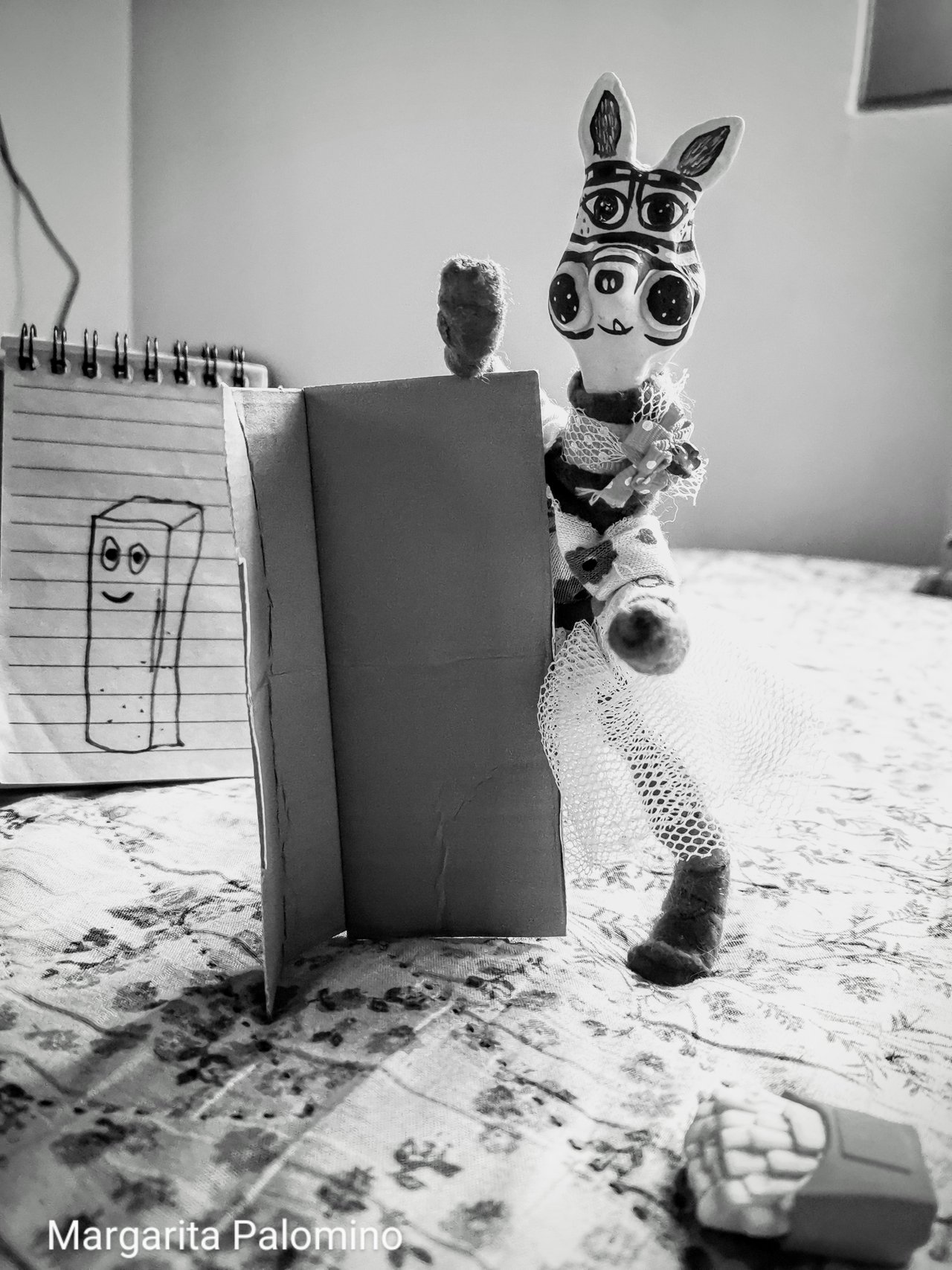 To build a rectangle and...
Para construir un rectángulo y...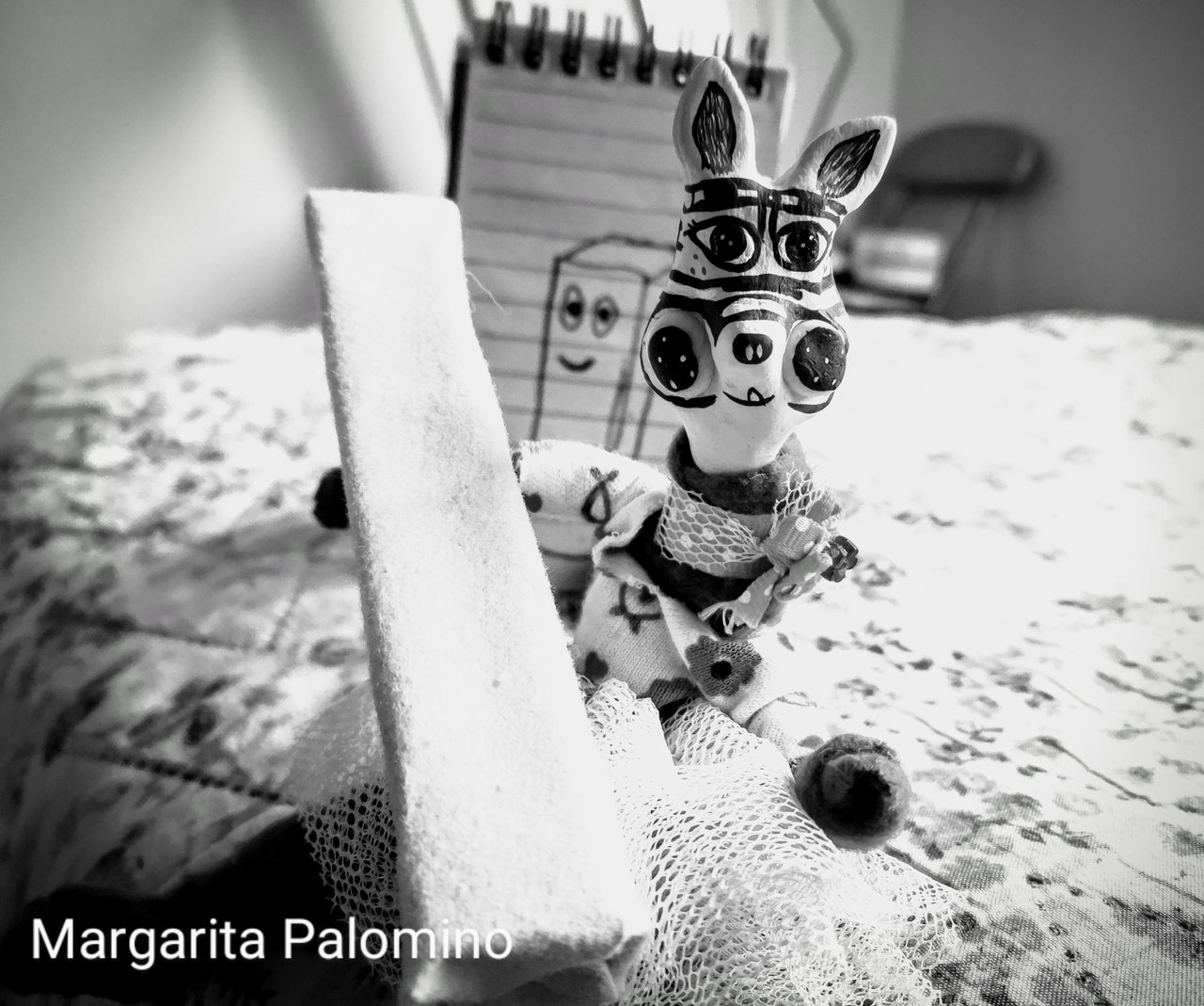 To put eyes of pleasing expression
Ponerle ojos de gran expresión.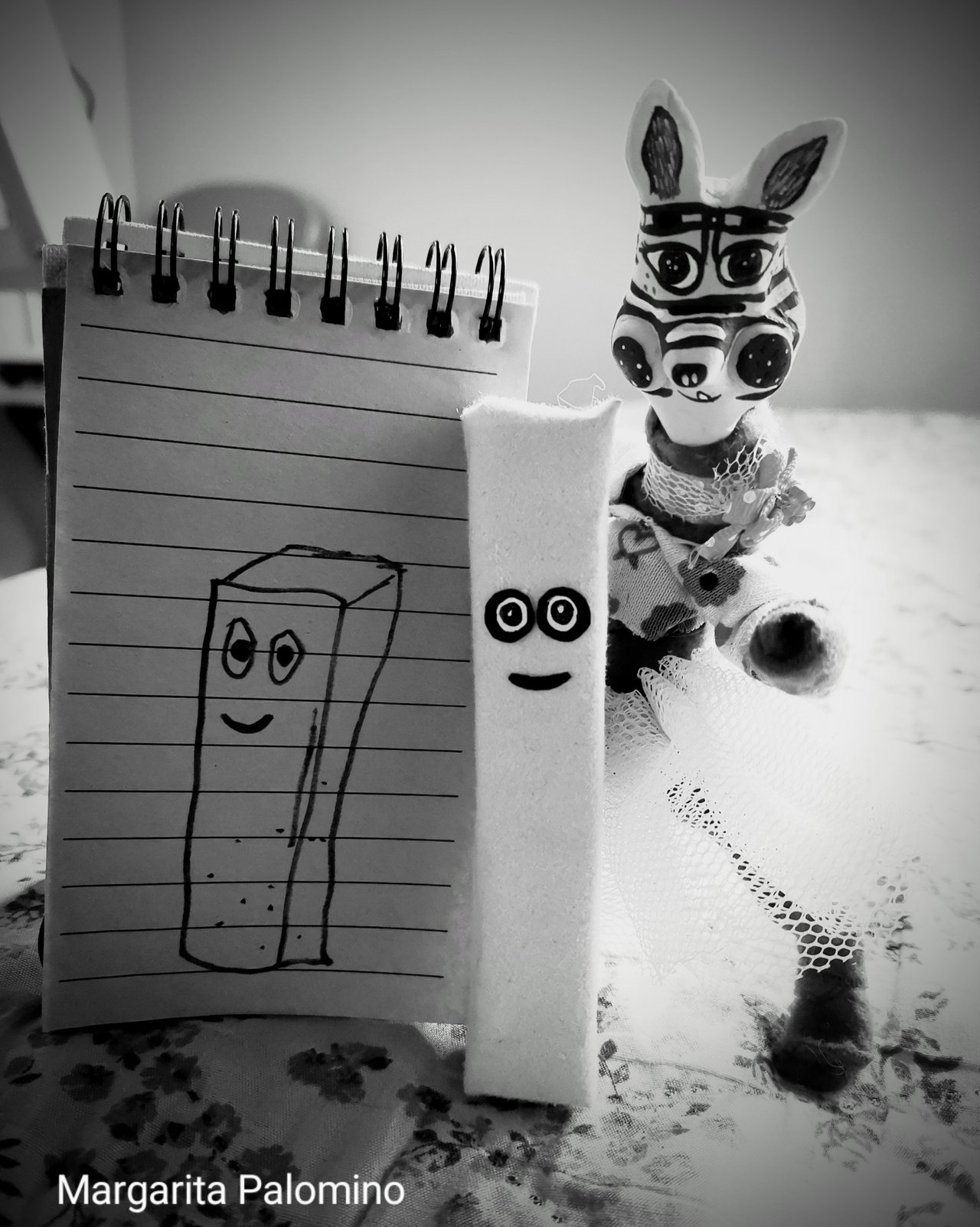 That's how the rabbit a potato chip-shaped friend built, just like the one he drew.
Así es como el conejo un amigo con forma de papa frita construyó, igual al que dibujó.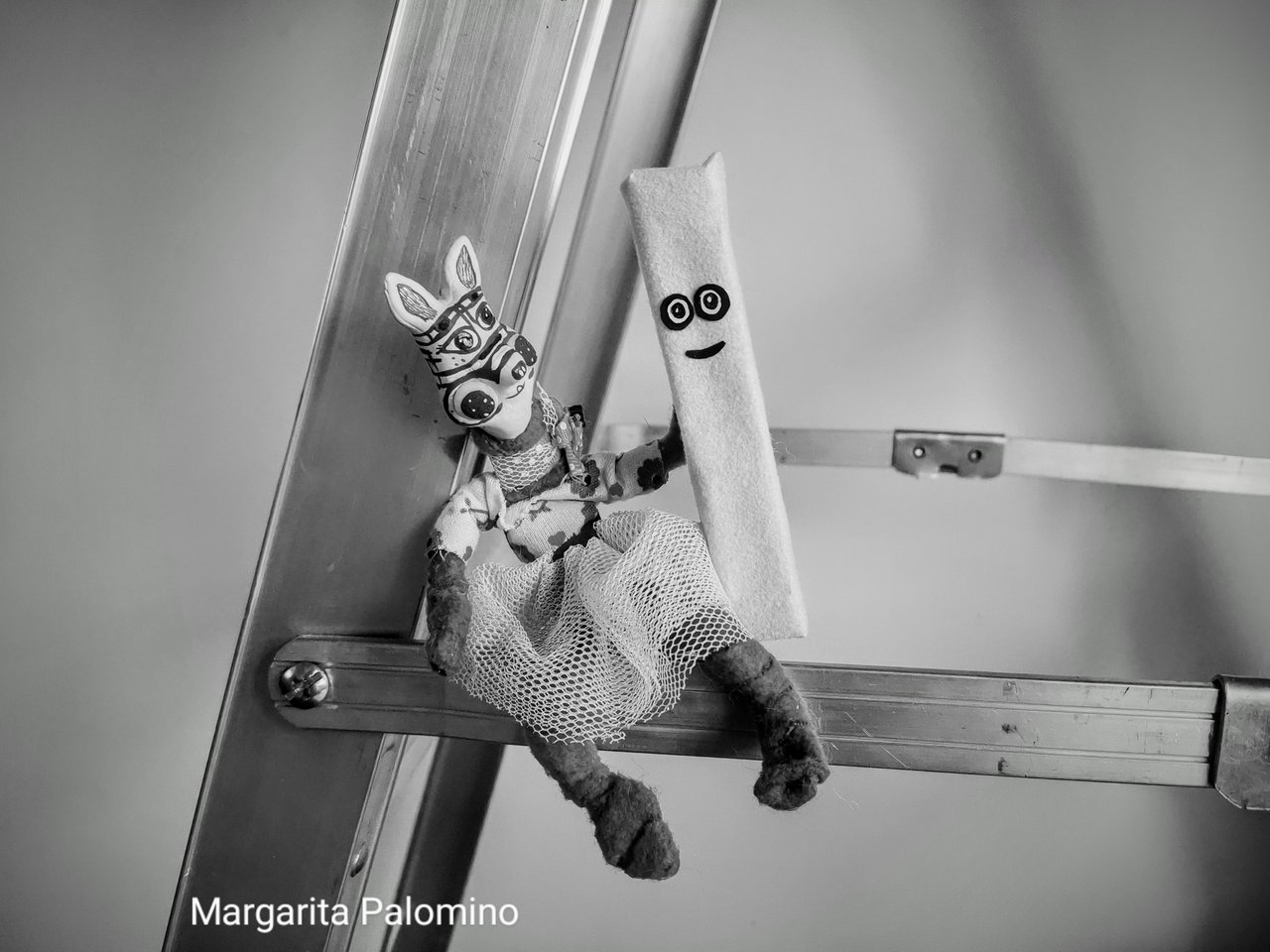 Now they always play among rocks without worry
Ahora juegan entre rocas sin preocupación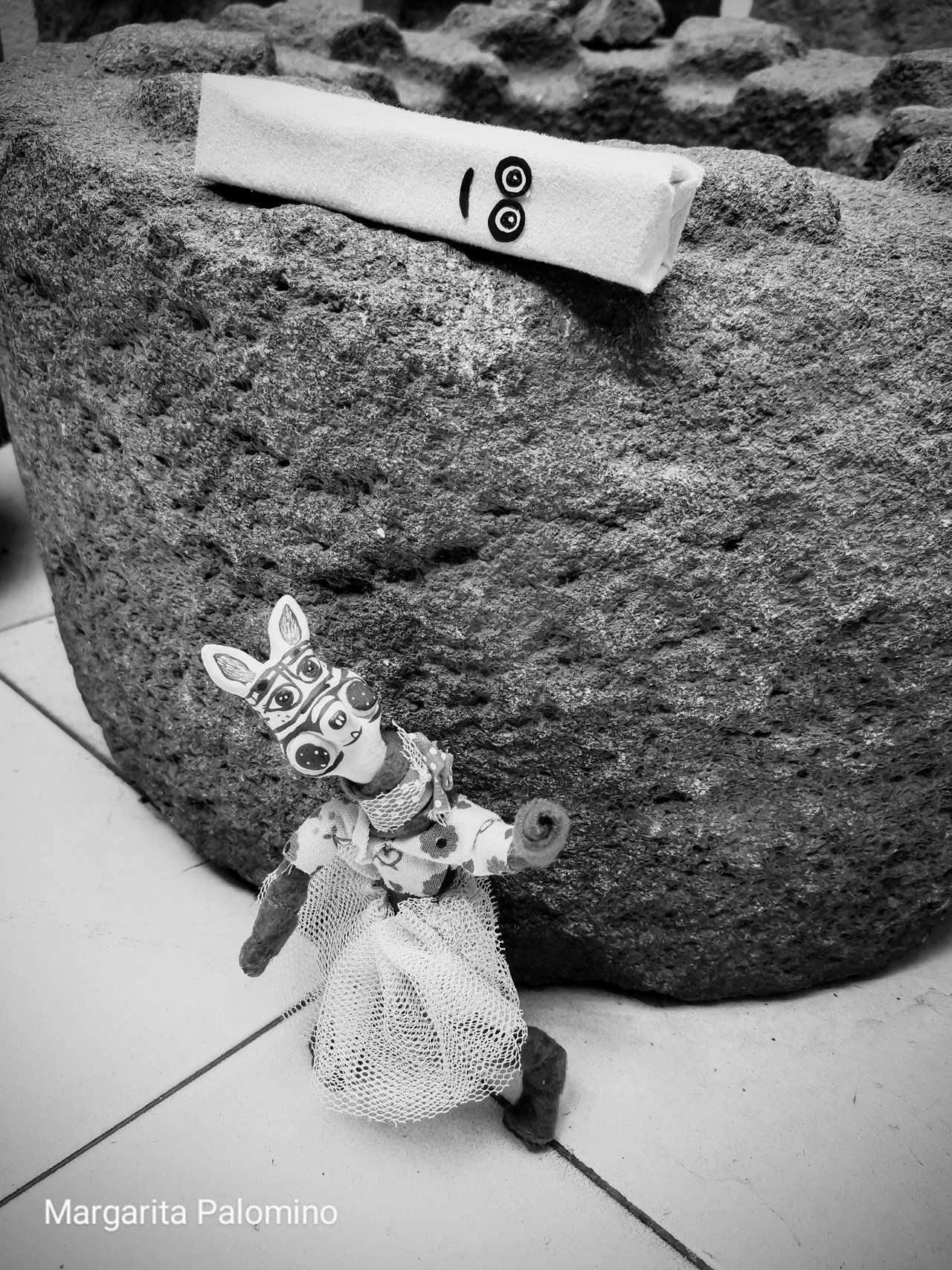 They don't separate, they always walk together.
Y no se separan, siempre andan los dos.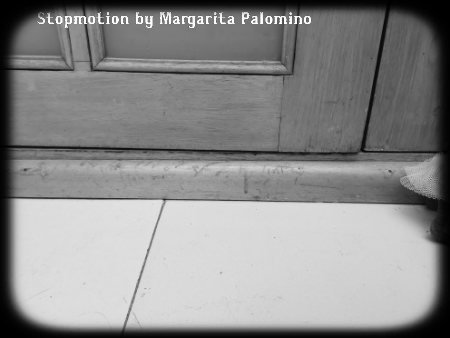 A strange friendship that in black and white happened.
Una amistad extraña que en blanco y negro ocurrió.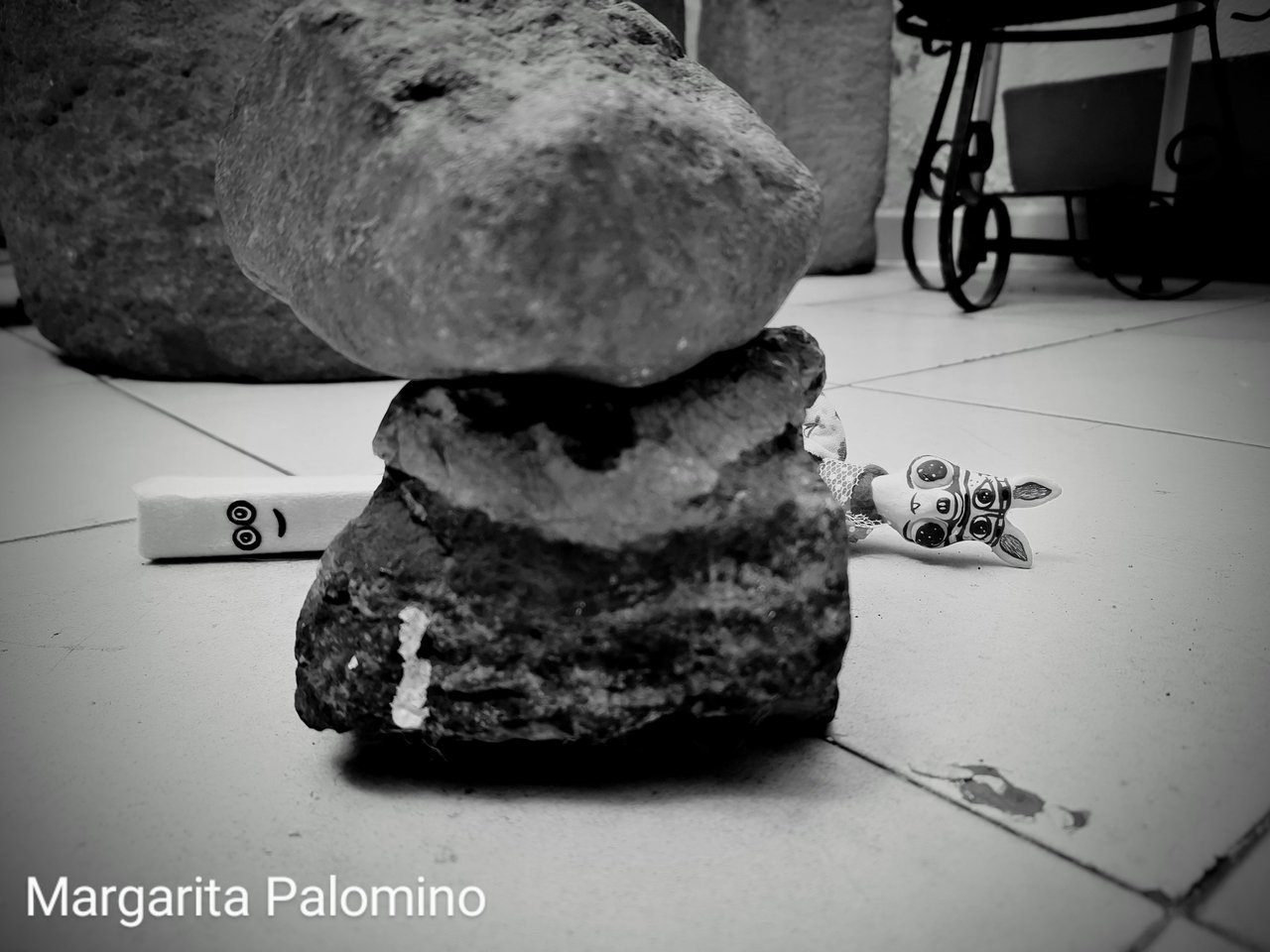 -*-
Credits
Margarita Palomino
The photos were taken by me with my Huawei mate 20 cell phone. Gifmaker was used for the stopmotion.
Original work for Steemit