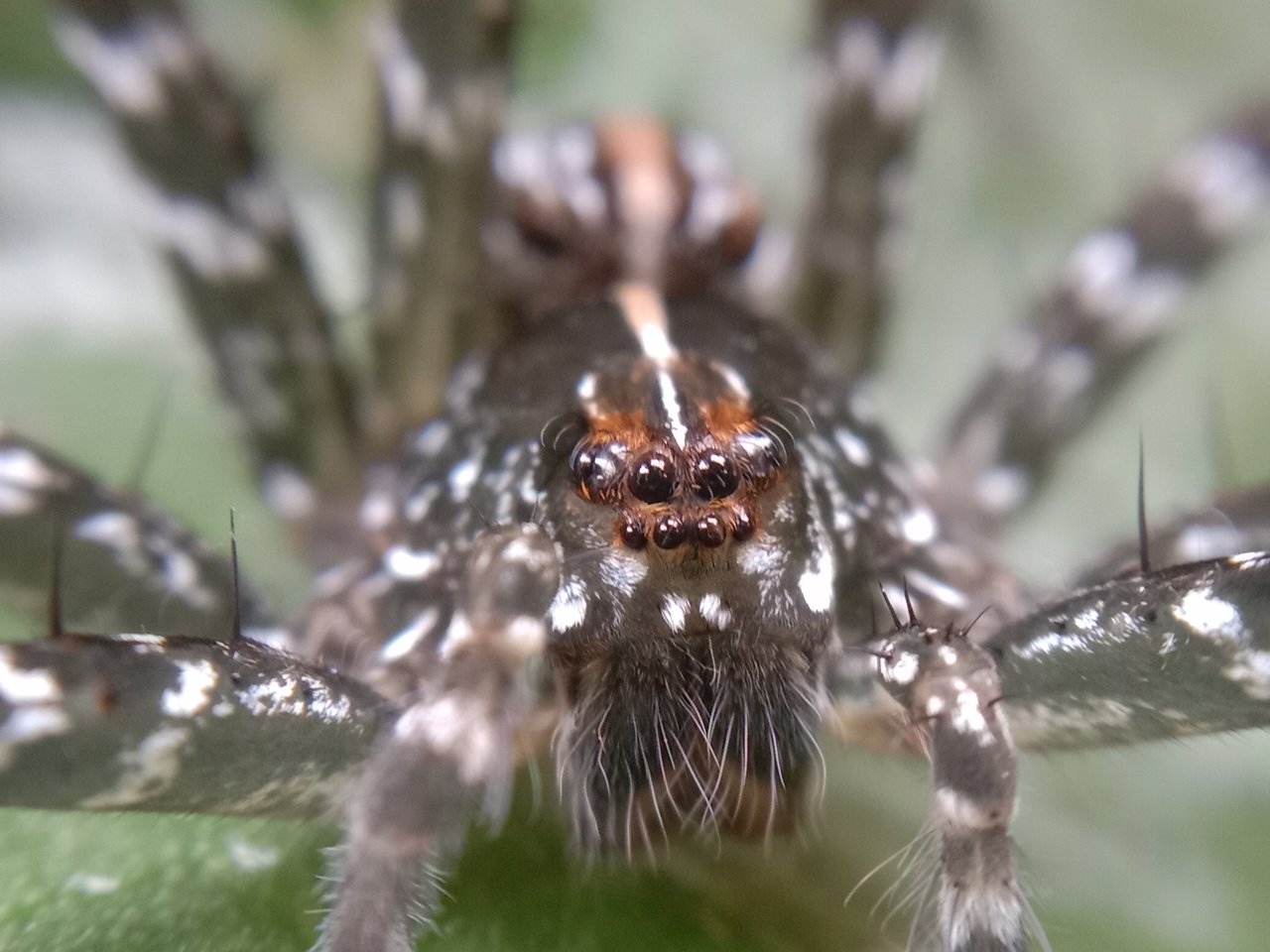 ---
Fierce wolf spiders in the forests of aceh
---
Hello everyone, we meet again with @master-dhian, where here I am every day discussing various types of photos of insects, mushrooms and various other animals using macrophotography techniques.
In today's post I'm back in the contest held by @sultan-aceh, namely CONTEST STEEM-TRON STEEMIT | NEW STEEM WEEK 9 - SUPER MACROPHOTOGRAPHY IN WOX COMMUNITY, and this contest is directly supported by @xpilar who acts as Leader, and also admin of the XPILAR DUNIA community.
This spider is vicious looking at its prey I found it in the forest in aceh, I saw this spider from a distance and approached it slowly or carefully so that the spider did not jump or run, spider This spider has a unique body shape and a very strange color, Wolf spiders do not make webs and do not catch their prey in the web. Instead, these spiders chase and hunt their prey like a wolf would.
This spider has the characteristics of being hairy a little so thick and black and gray which is patterned on the body of this spider.
The eyes that this spider has also consist of three rows located on the spider's head, the most important row has four very small eyes and the second row has two slightly large eyes, and the last row has eyes which is very large from the two rows of eyes that I mentioned above, and if you look closely this wolf spider has very sharp claws and has two fangs on the front of the spider's face.
That's the only characteristics of the wolf spider that I can say a little. Below are some pictures of wolf spiders that I can take, because spiders are very fast jumping or running, here are the pictures:
For more pictures of this beautiful spider you can see in some of the pictures below.
Regards, @master-dhian
---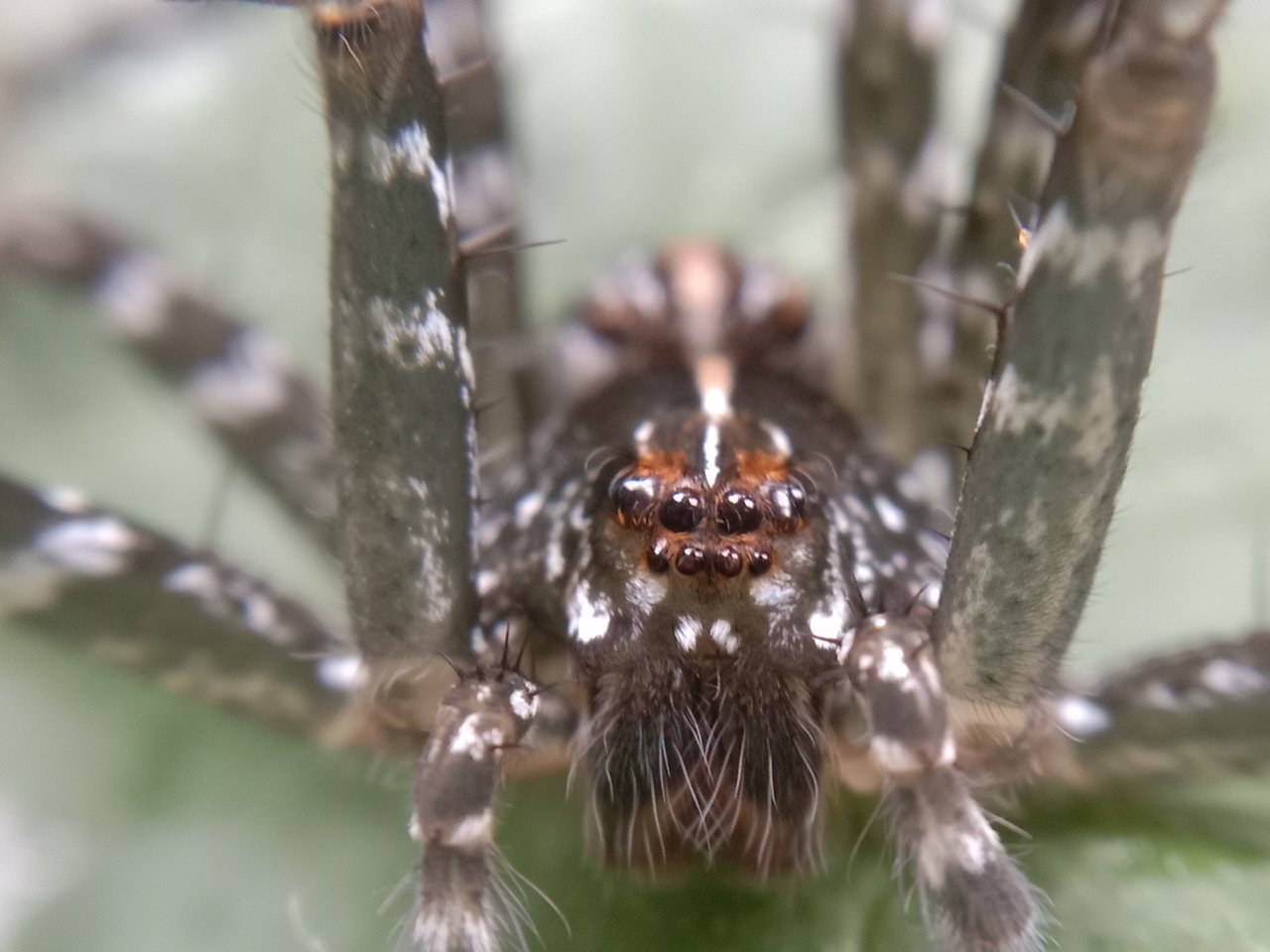 Spider
---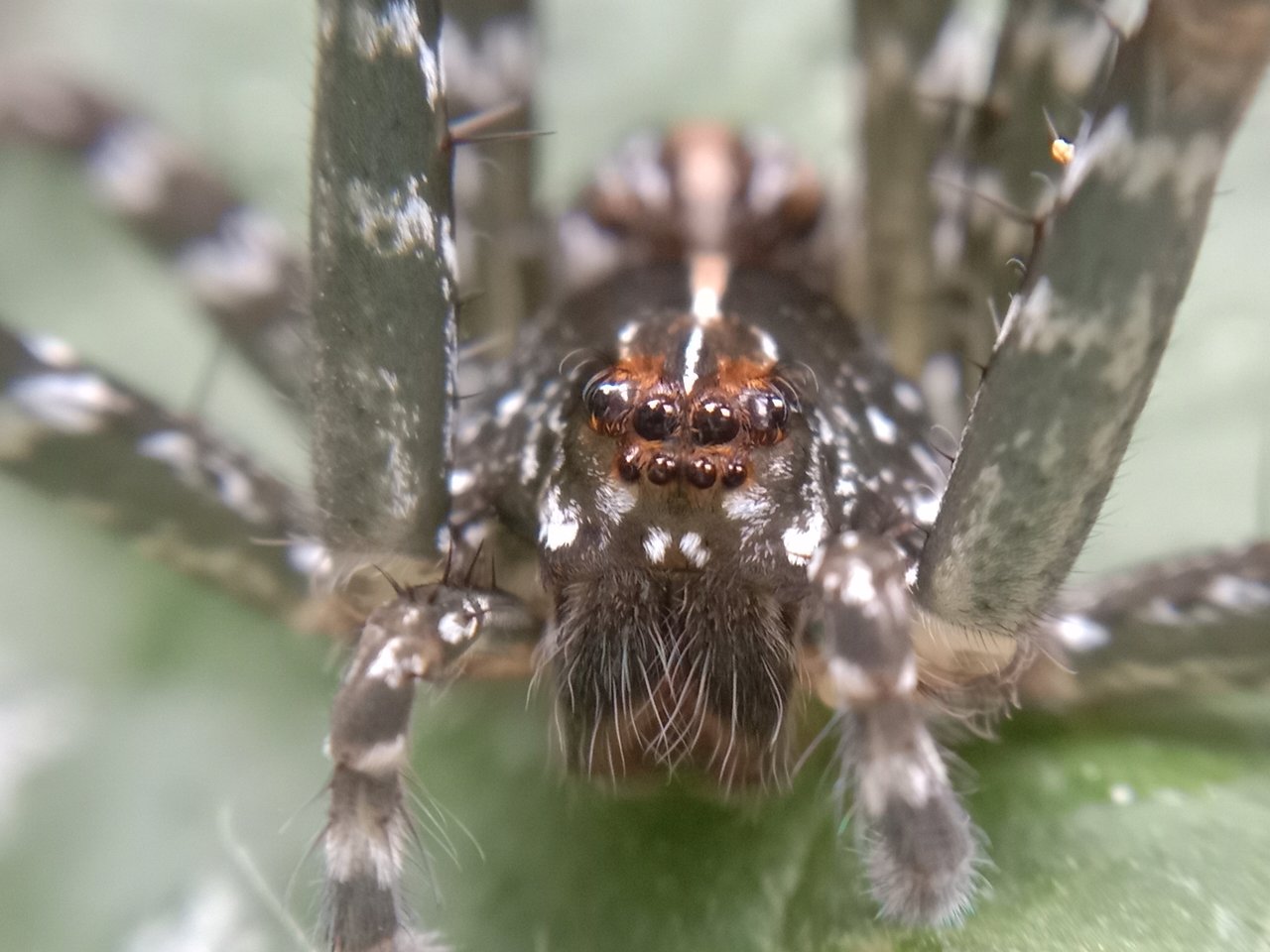 Spider
---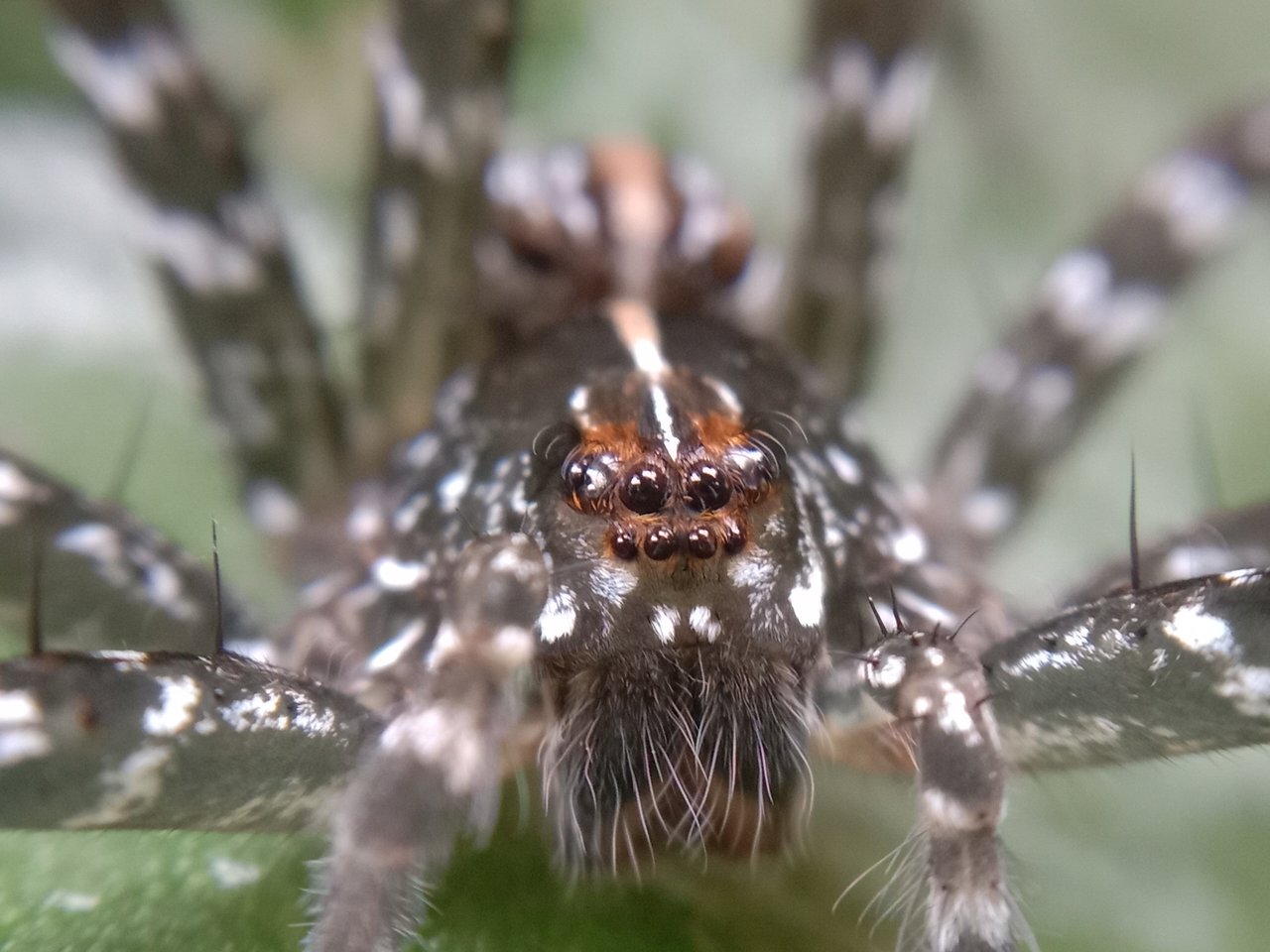 Spider
---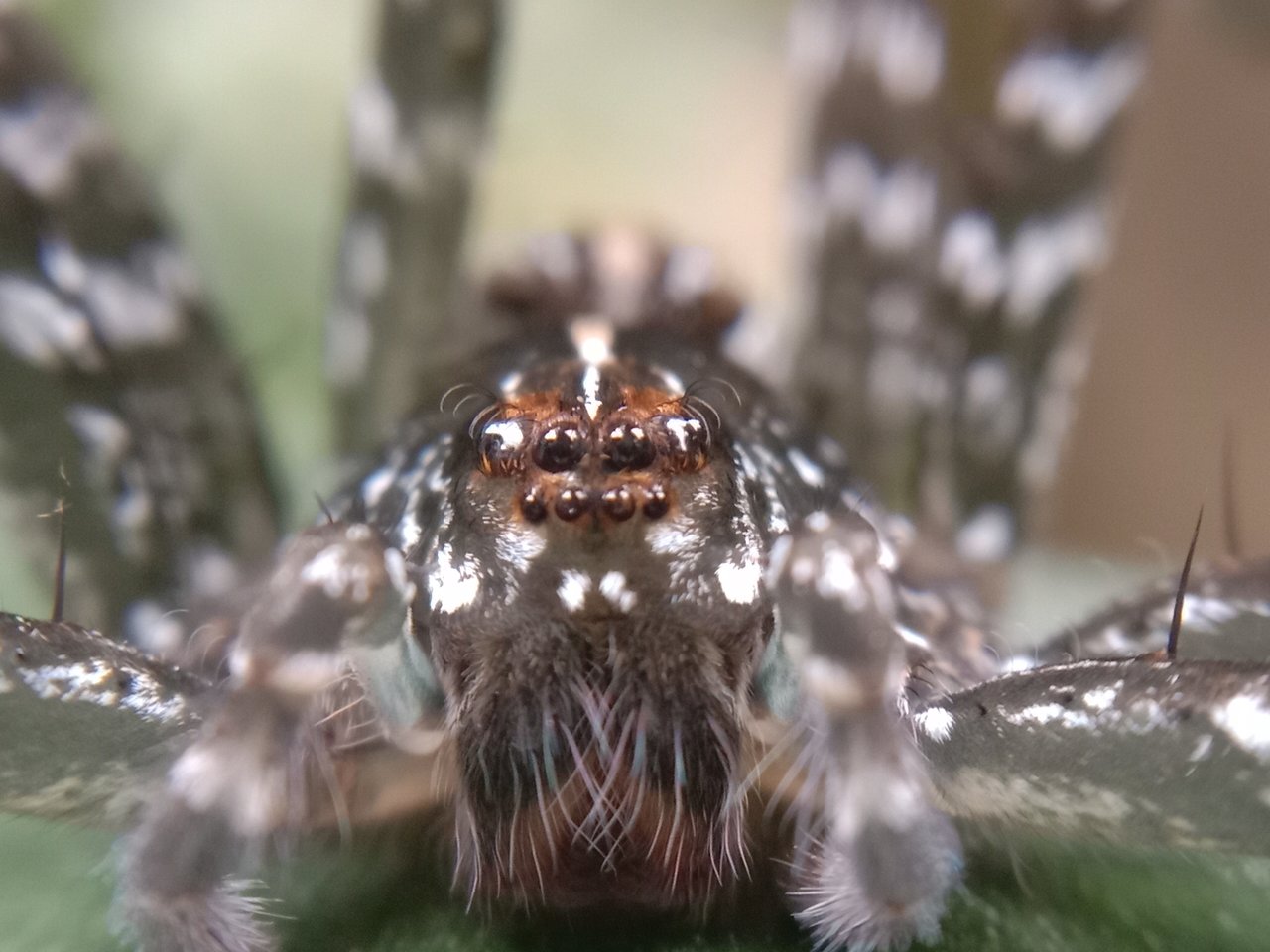 Spider
---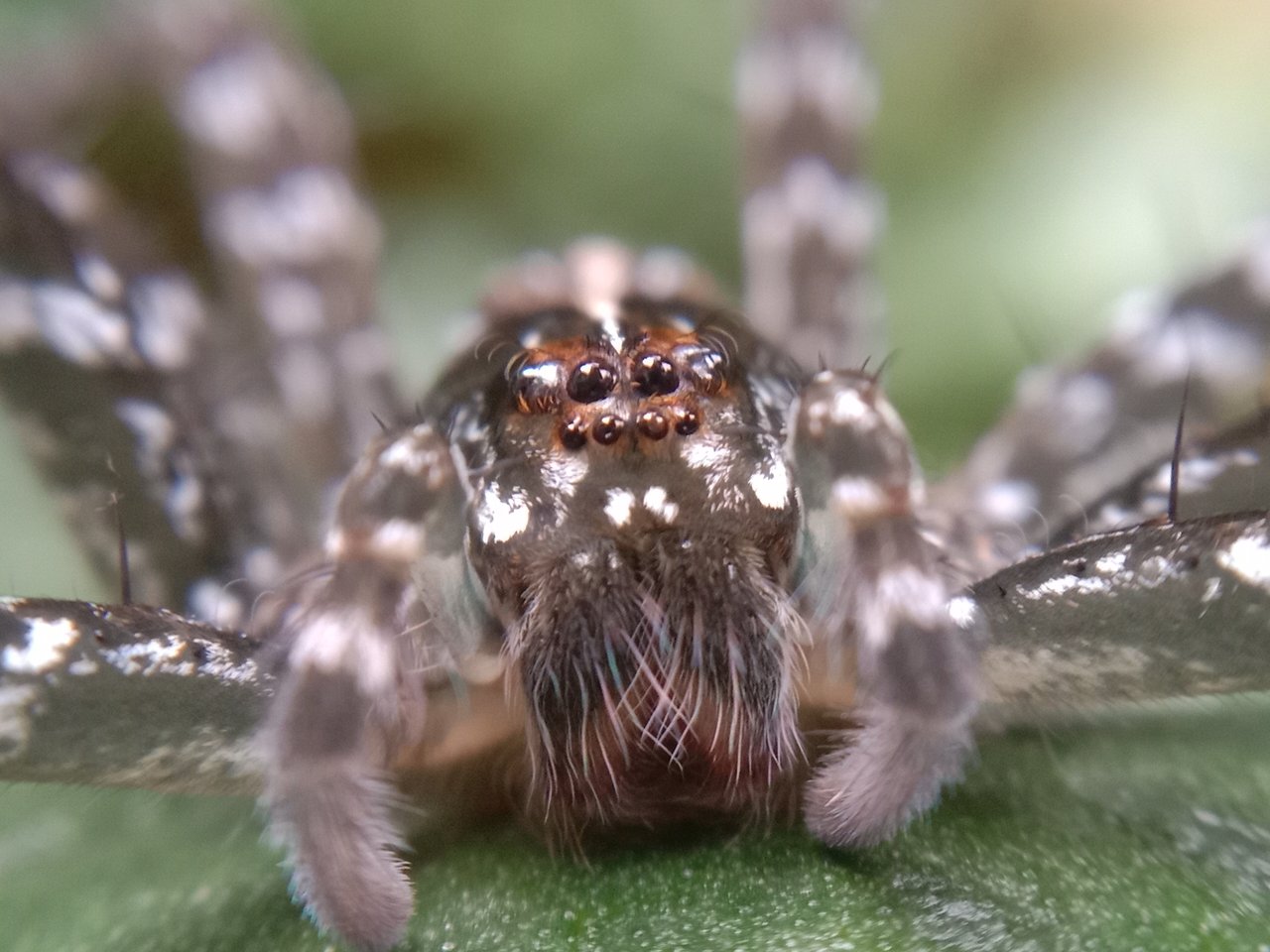 Spider
---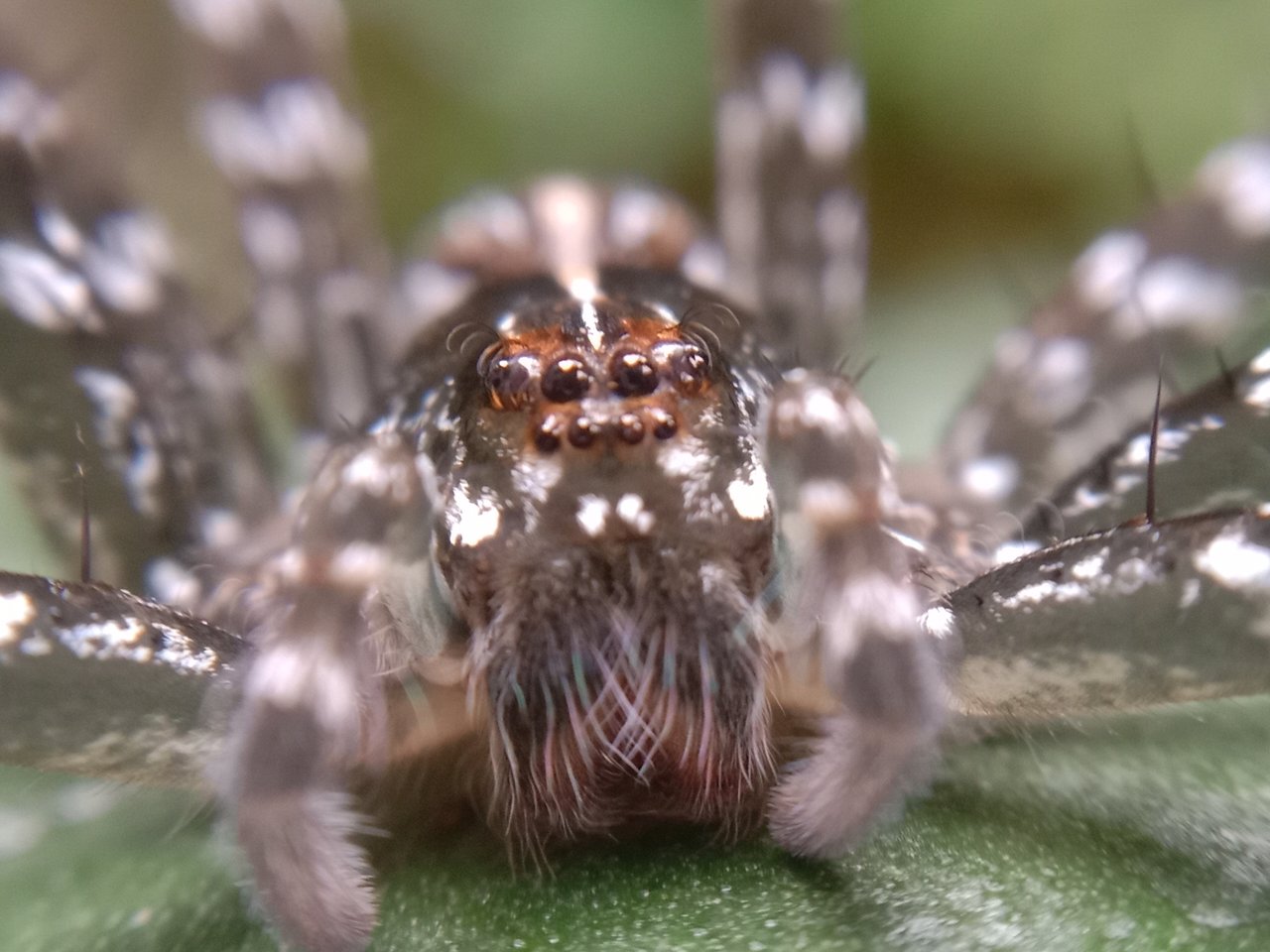 Spider
---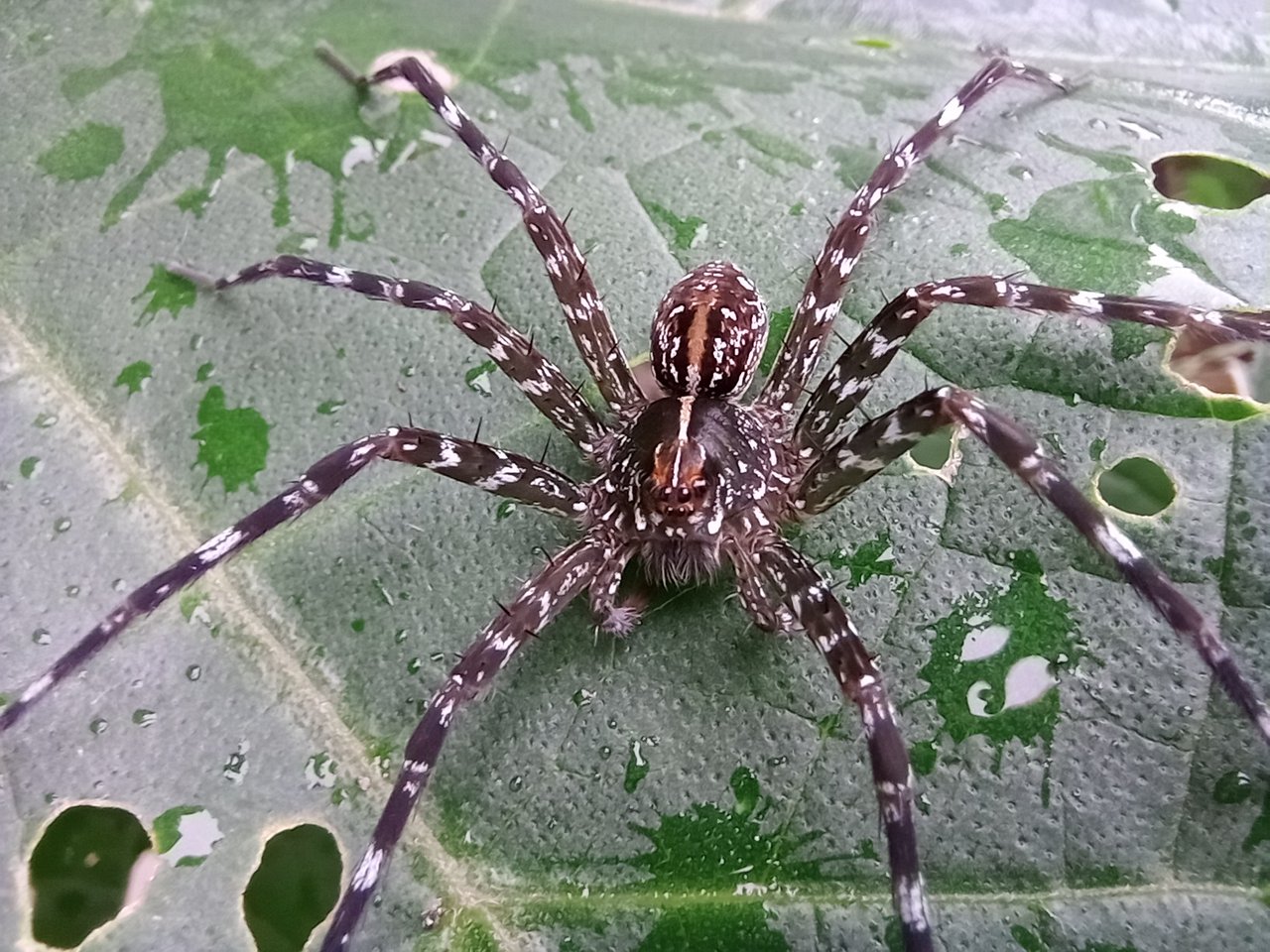 Spider
---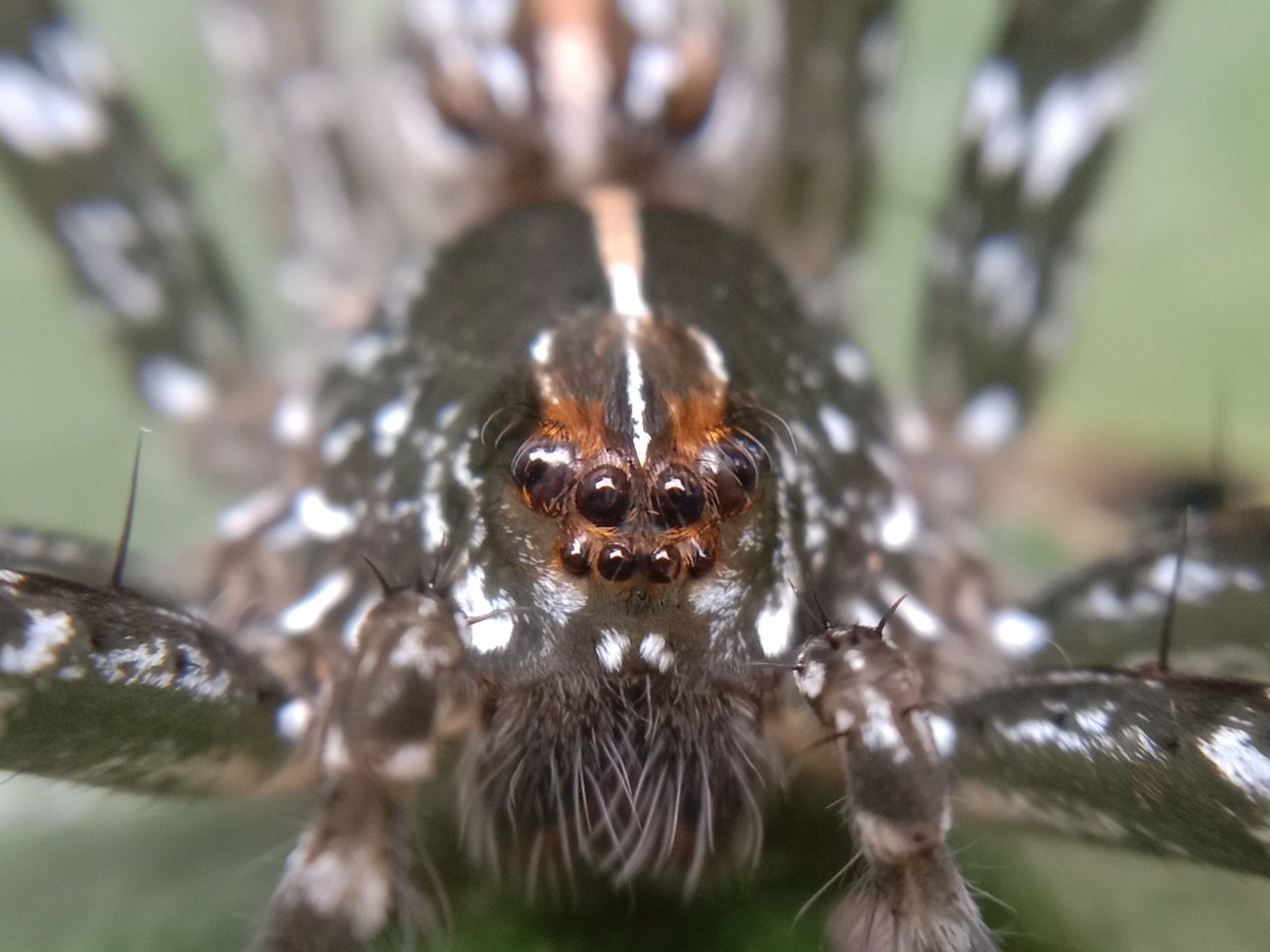 Spider
---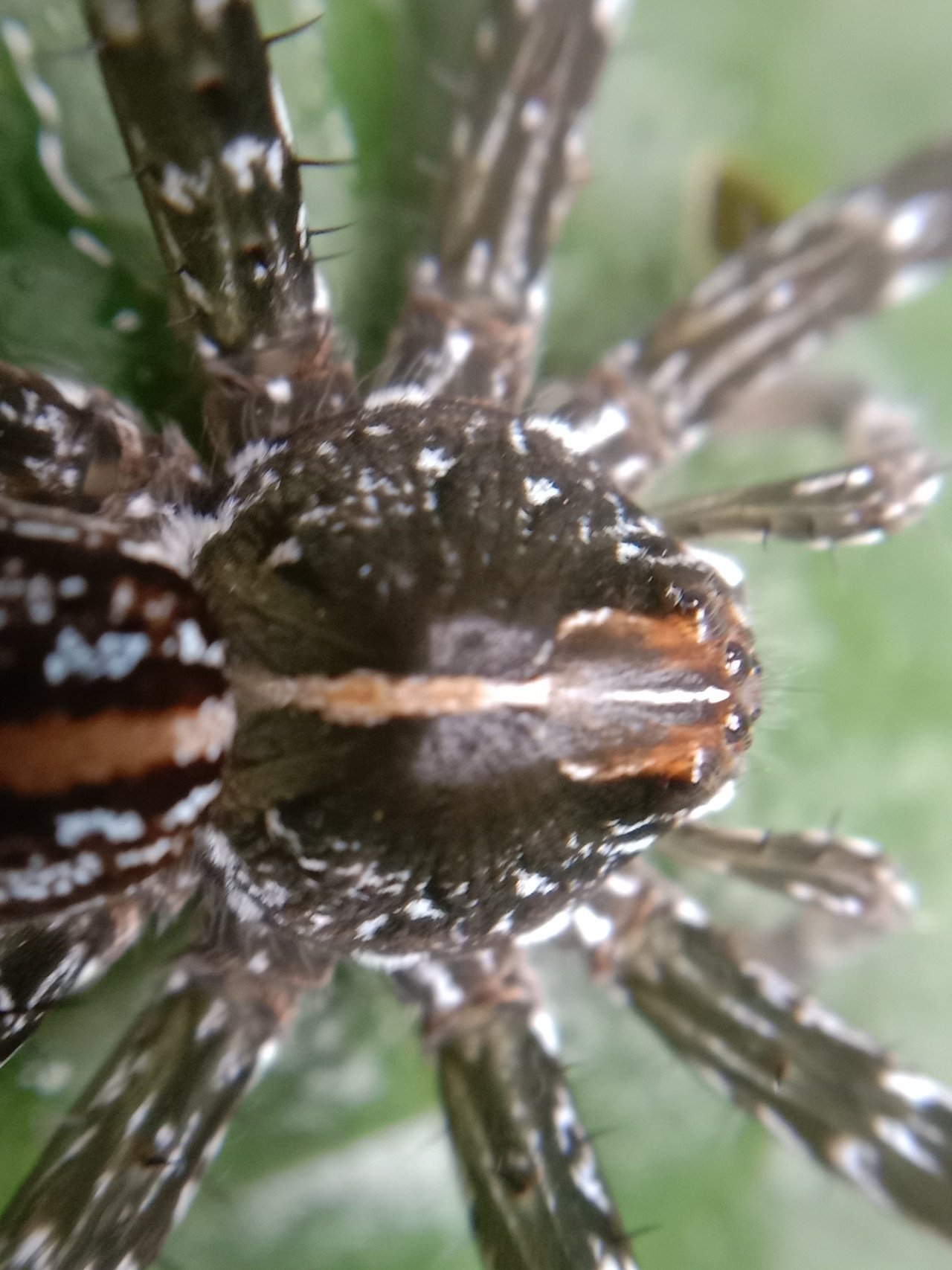 Spider
---

---
INFO
---
| Photography Macro | SPIDER |
| --- | --- |
| Photographer | @master-dhian |
| Camera used | Handphone |
| Location Photo | Aceh Forest |
---