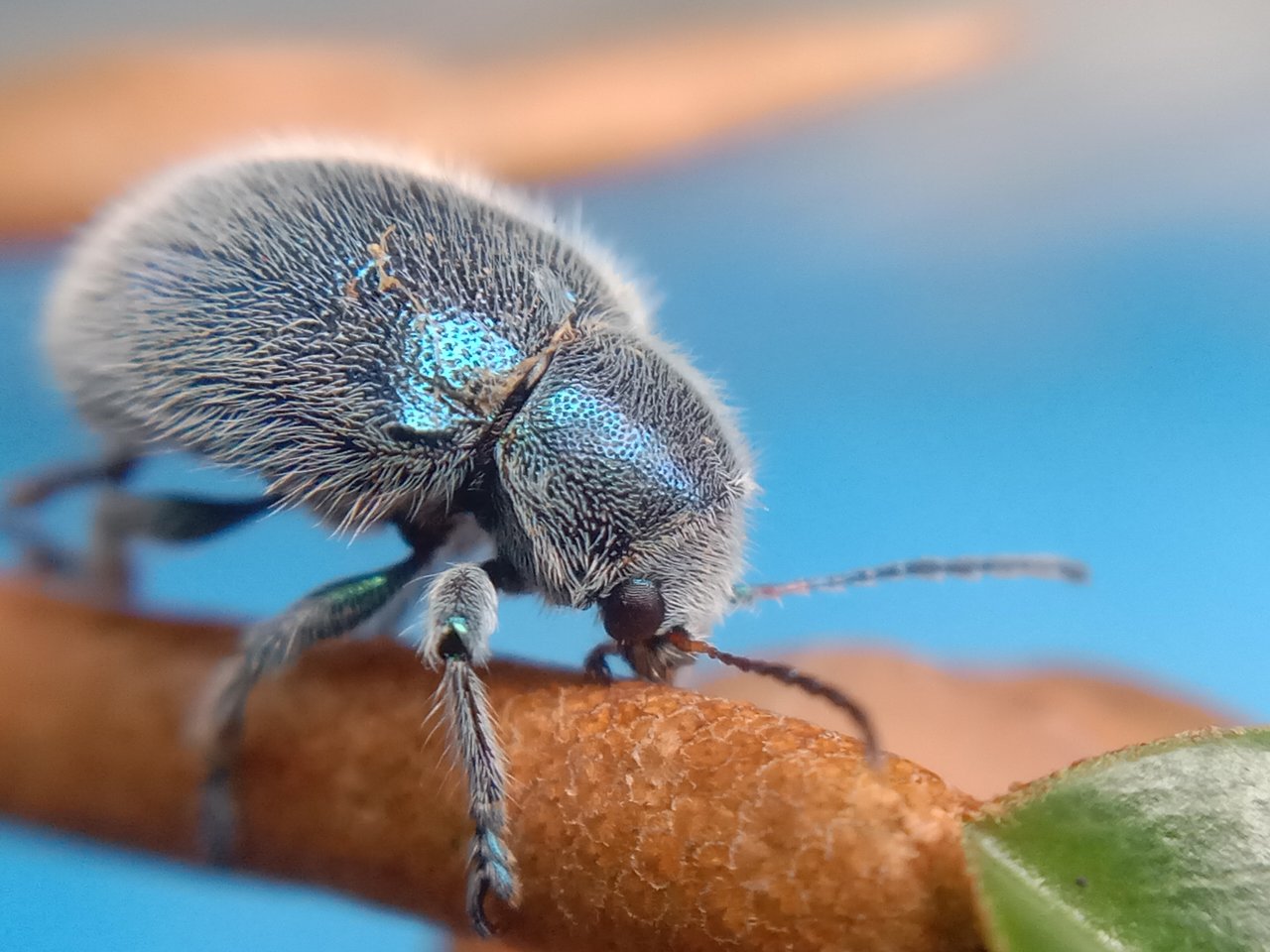 ---
hairy blue beetle in the aceh forest
---
On this sunny day I will share with all of you, a type of beetle that has a very beautiful color, so that you know the type of beetle that I have photographed today, with various photo techniques, so that you like to see it. a strange beetle with a very unique and rare color in the forest.
In today's post I am back in the contest held by @sultan-aceh, namely CONTEST STEEM-TRON STEEMIT | NEW STEEM WEEK 9 - SUPER MACROPHOTOGRAPHY IN WOX COMMUNITY, and this contest is supported directly by @xpilar who acts as the Leader, and also the admin of the DUNIA XPILAR community.
I found this blue beetle on a leaf in the aceh forest, I saw this hairy blue beetle walking slowly on the leaf, I who saw this beetle from a distance slowly approached this beetle so I could take a picture and show it to all of you.
Usually this beetle lives in the summer, because in summer this hairy blue beetle roams a lot or is found on the leaves.
the diversity of beetles for now is very wide, they can be found in all forests, some beetles usually eat insects and some also eat mushrooms or so on, some are beetles that eat pollen, flowers and fruits in the aceh forest.
Beetles can also be preyed upon or targeted by other animals such as birds, river fish and several other animals because beetles are also pests for people who garden or grow crops.
from my little explanation above there are some pictures of this beetle that I can take as follows:
For the full picture you can see below this description.
Regard, @master-dhian
---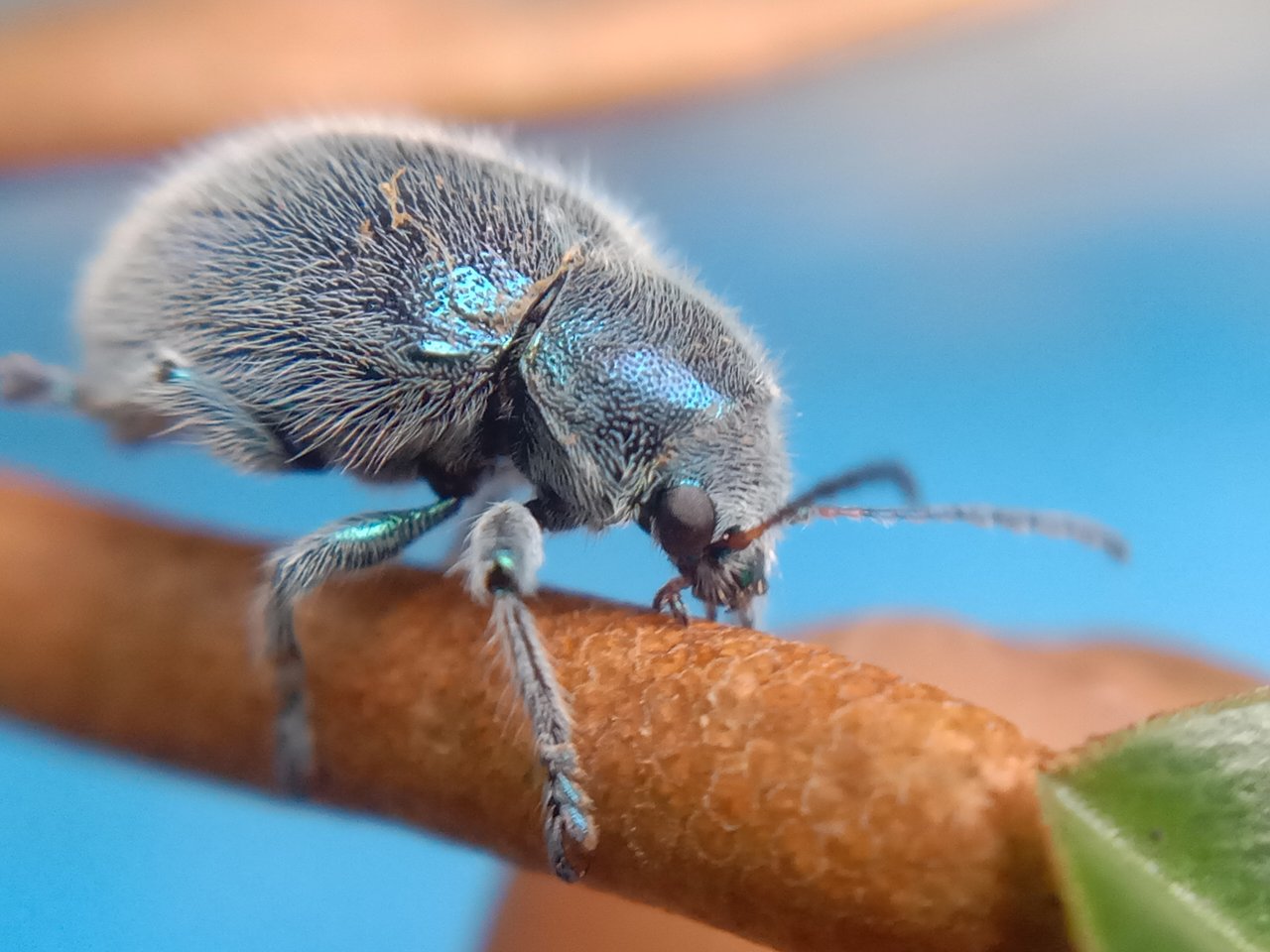 Beetle
---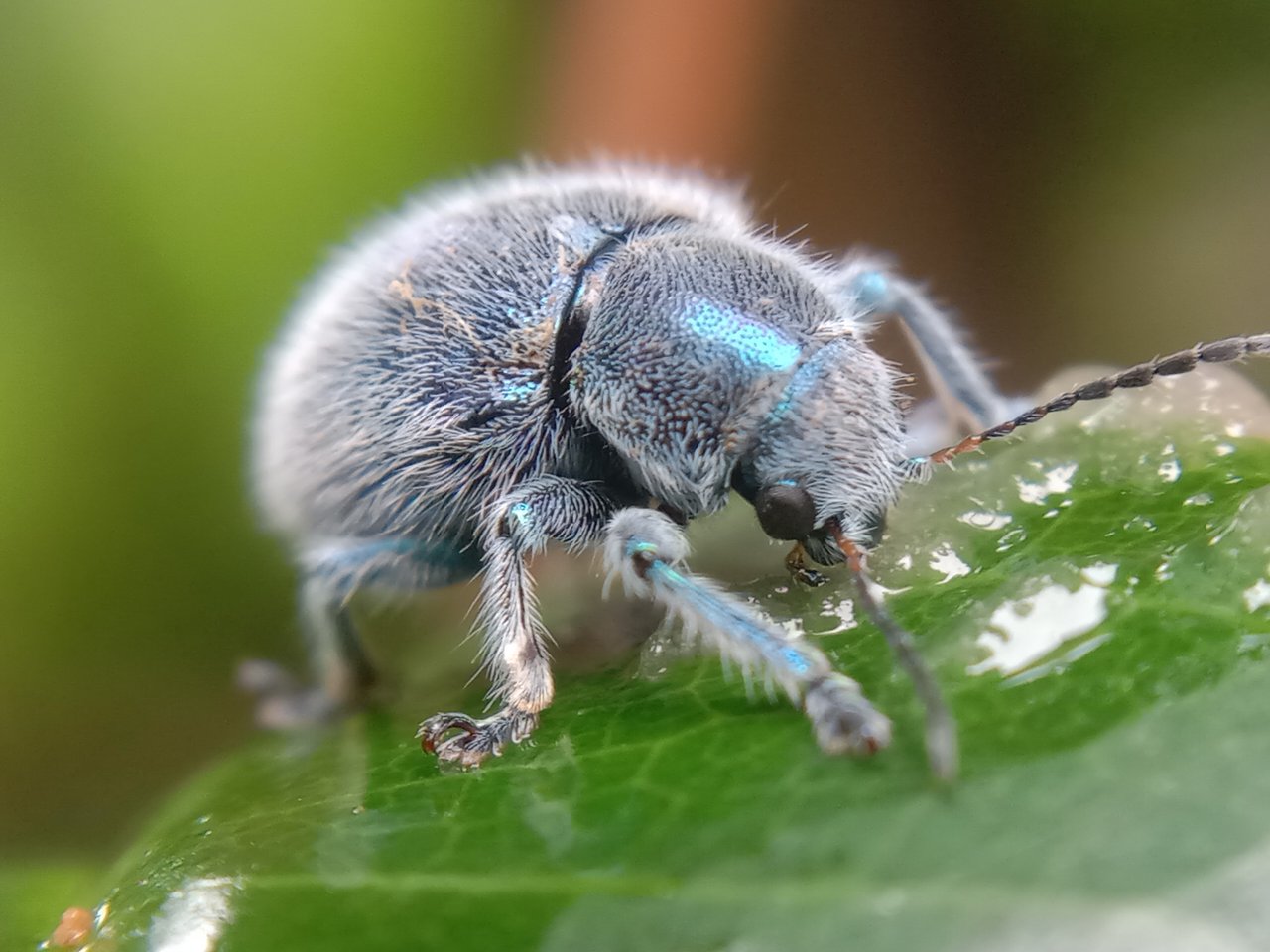 Beetle
---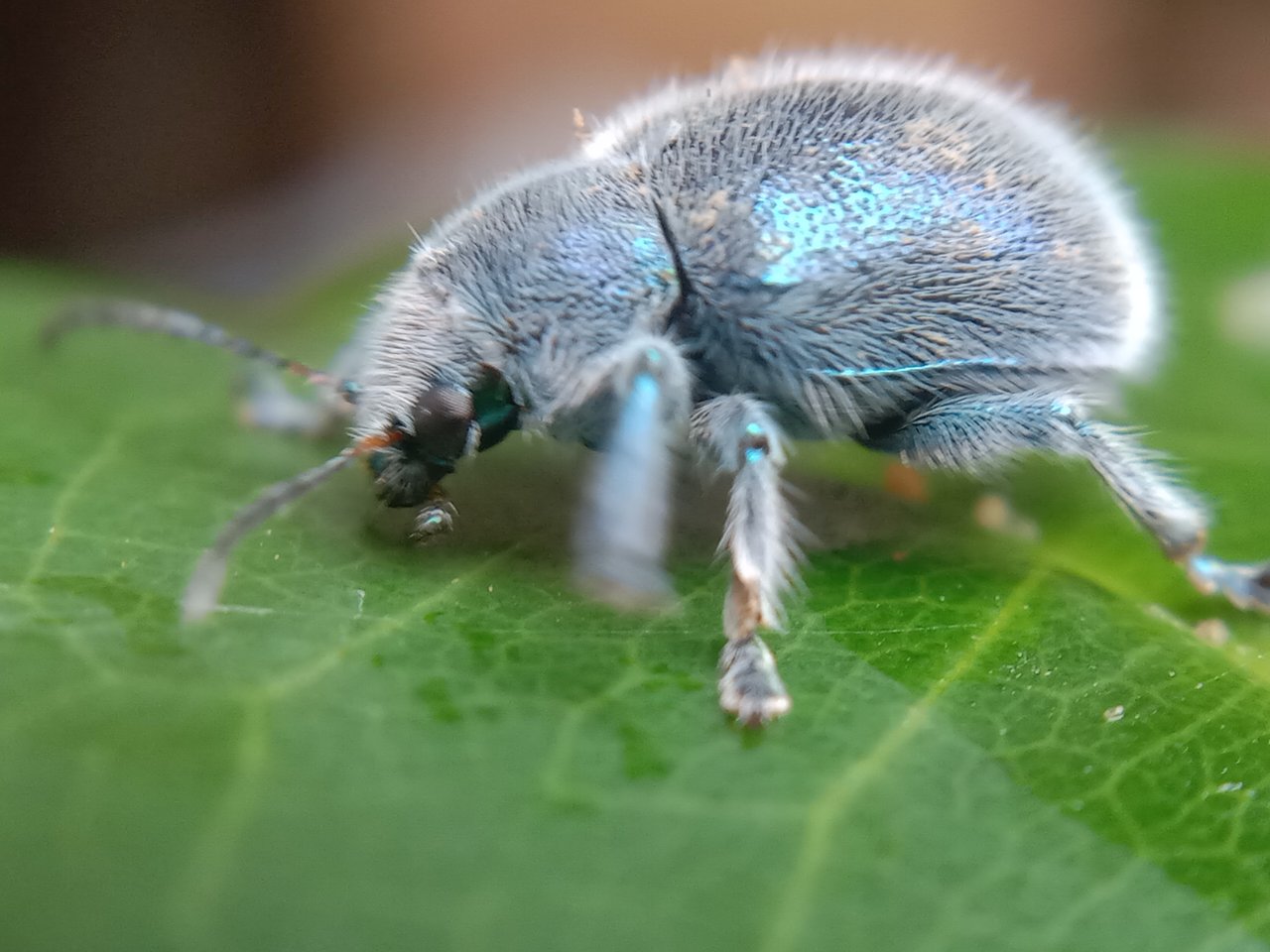 Beetle
---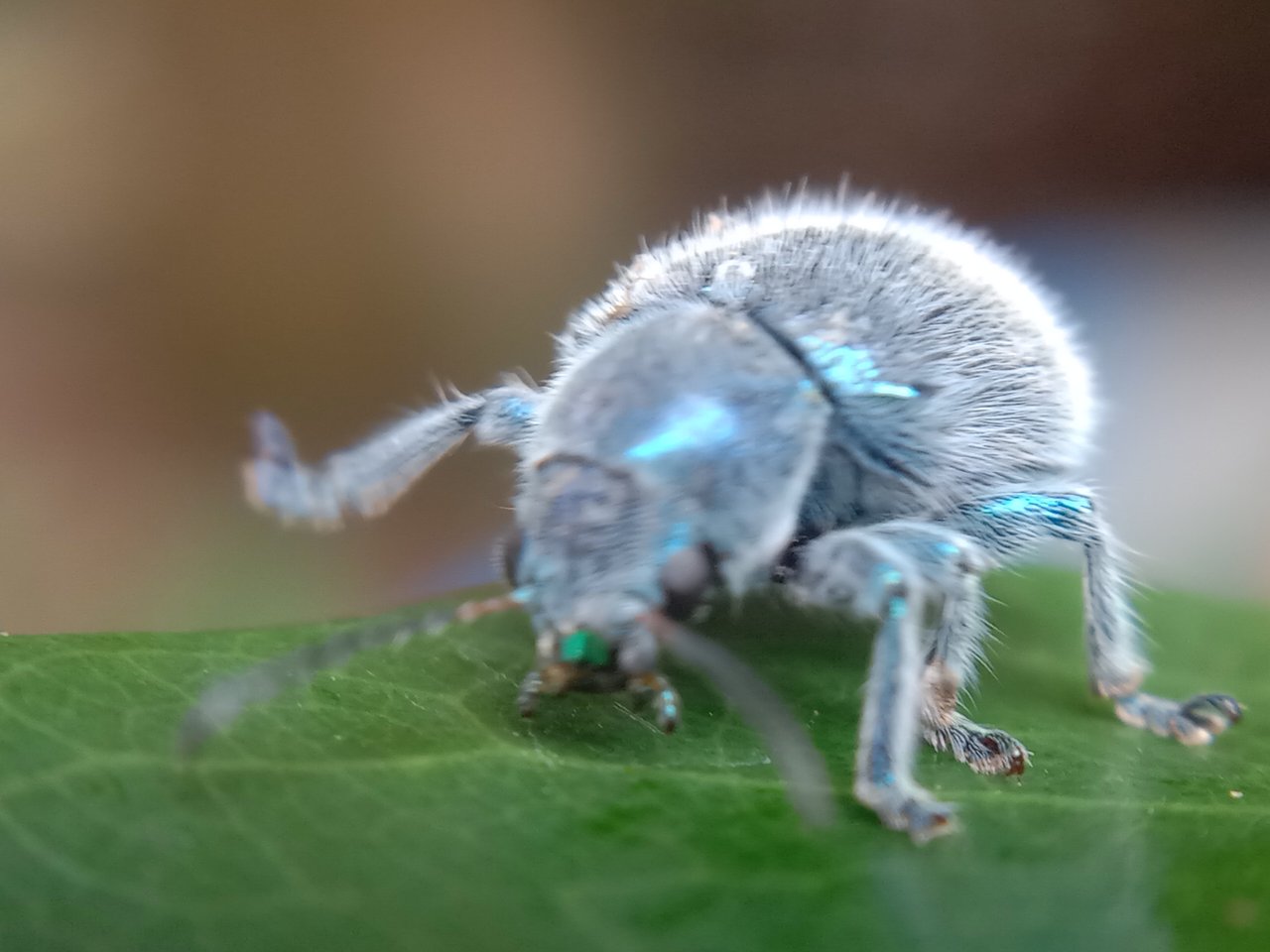 Beetle
---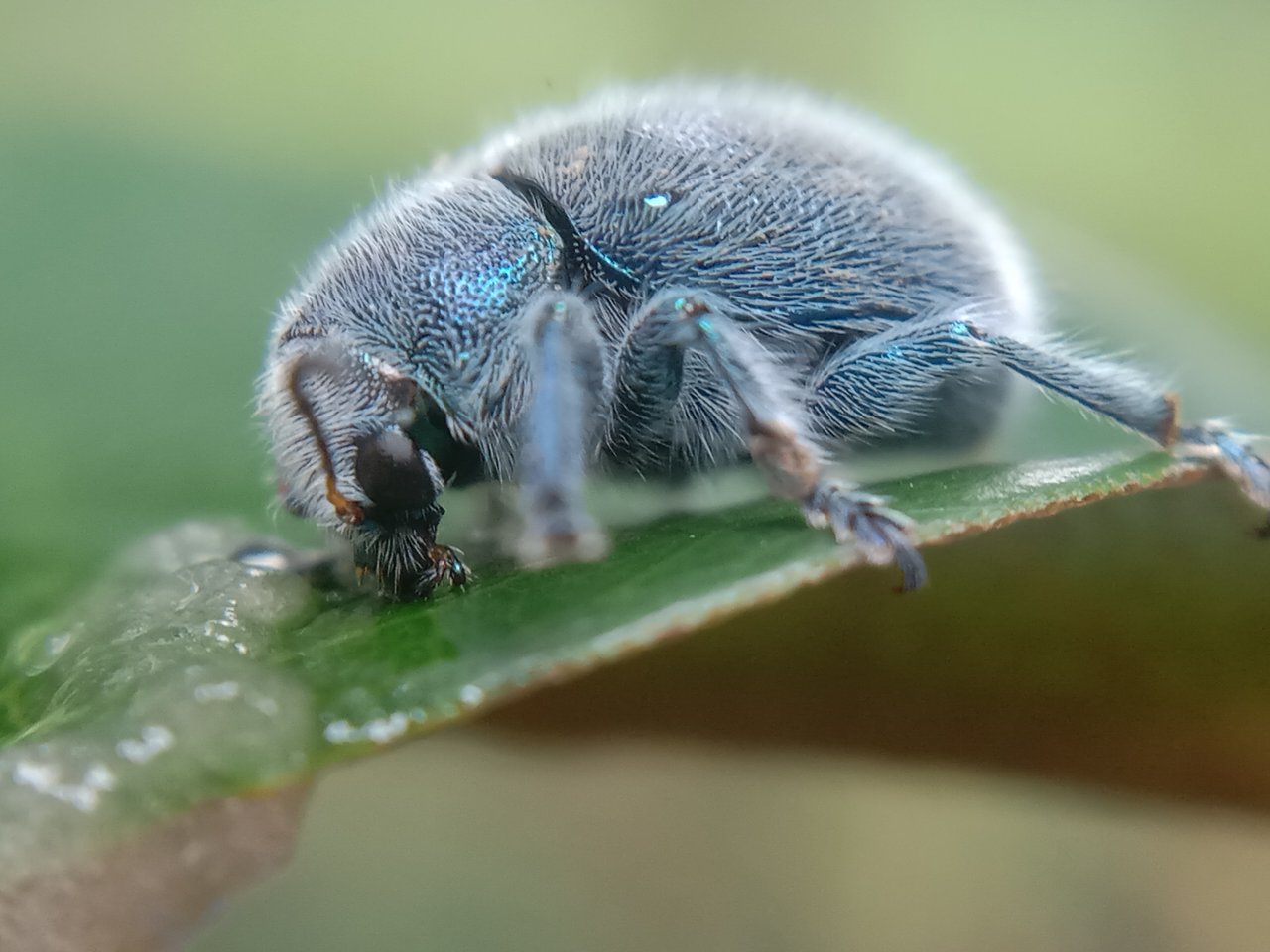 Beetle
---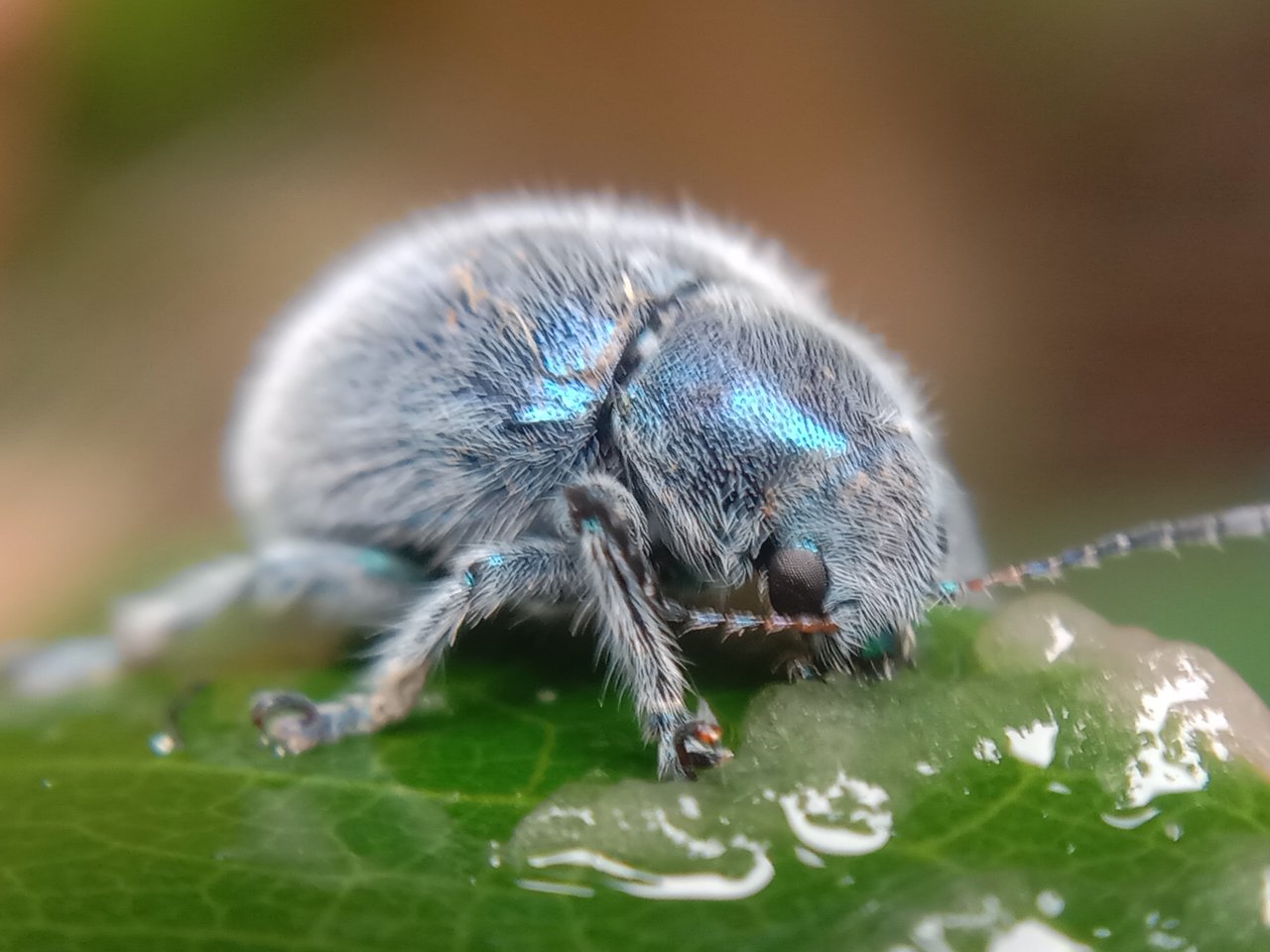 Beetle
---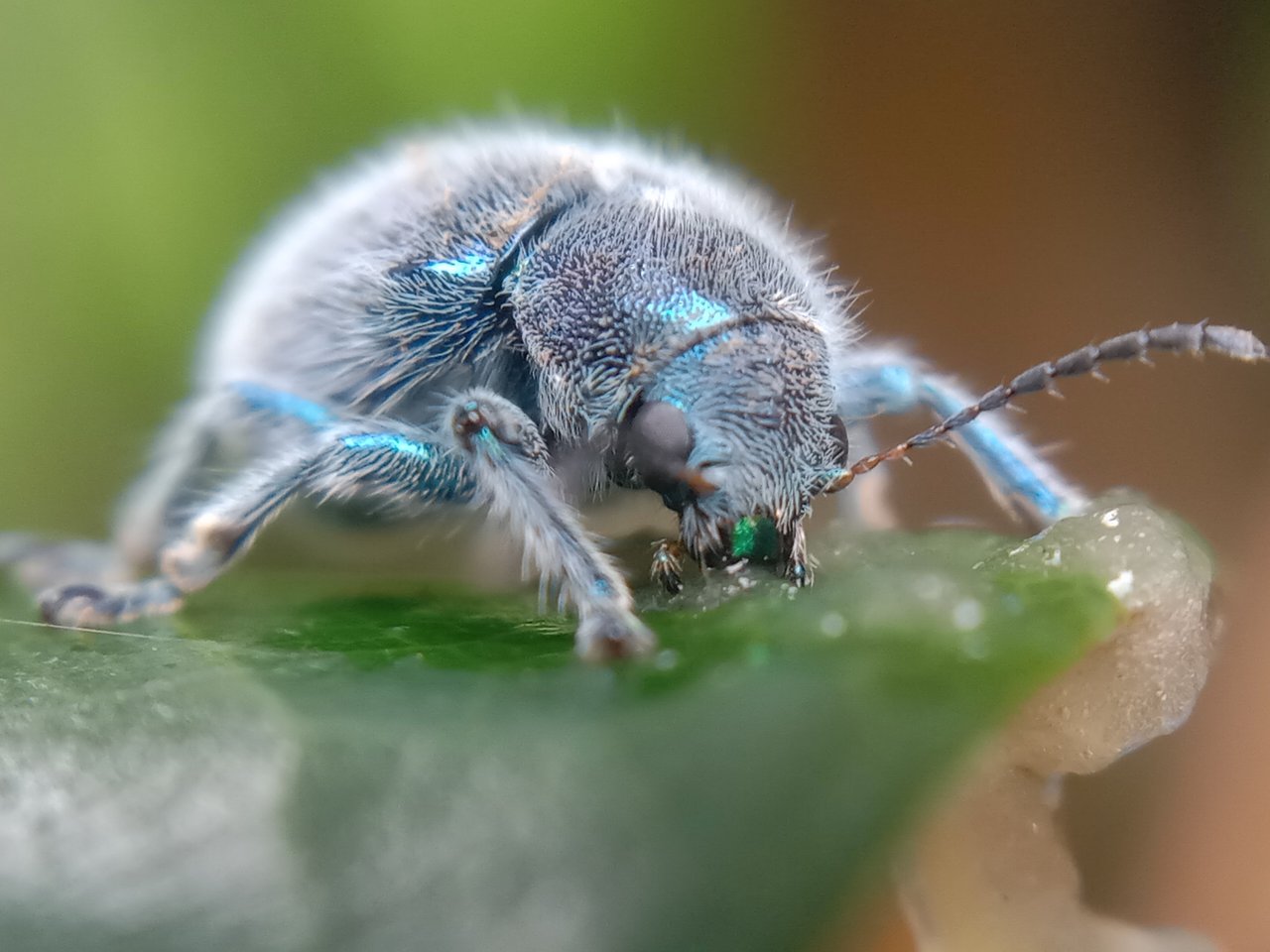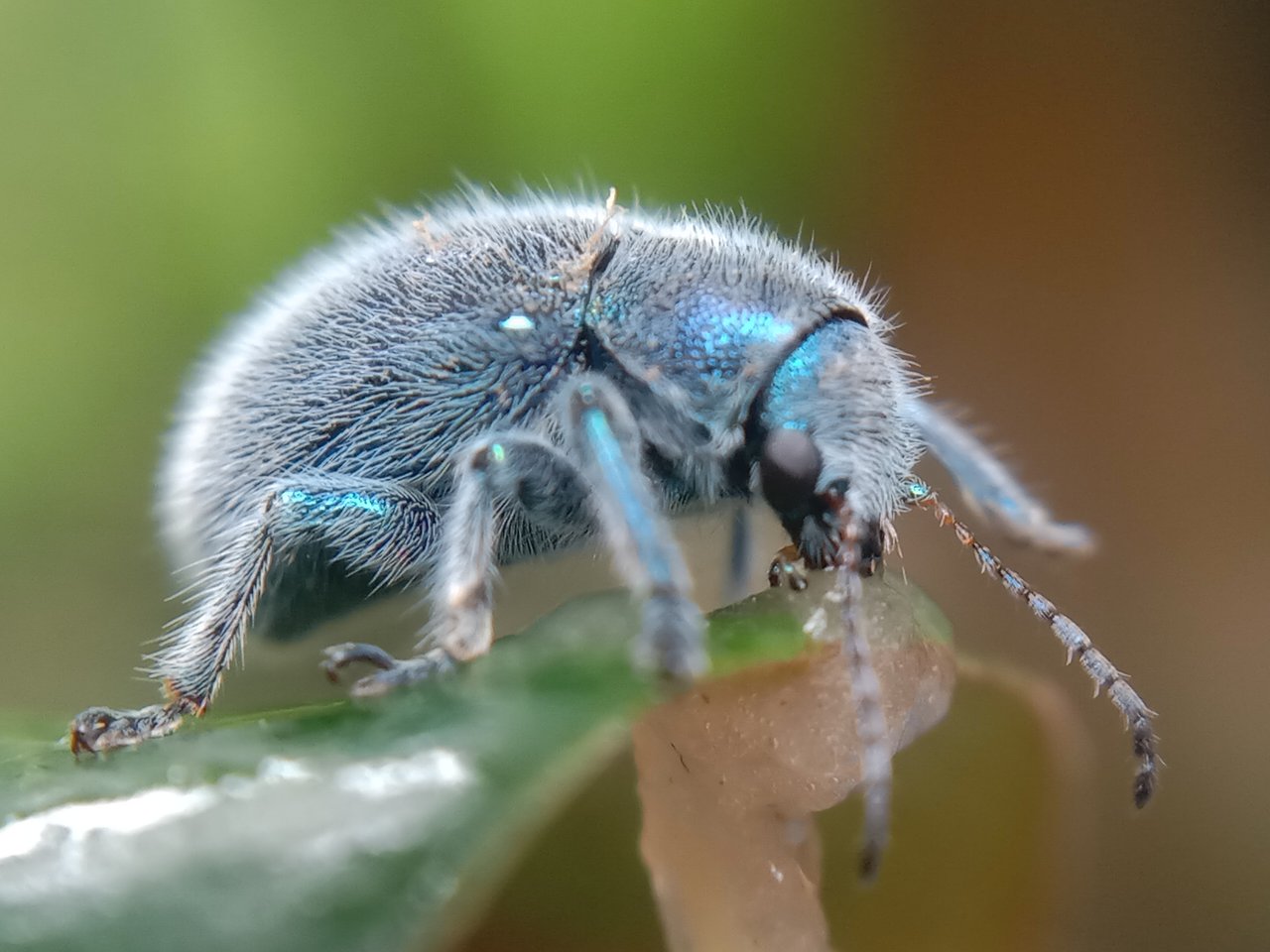 Beetle
---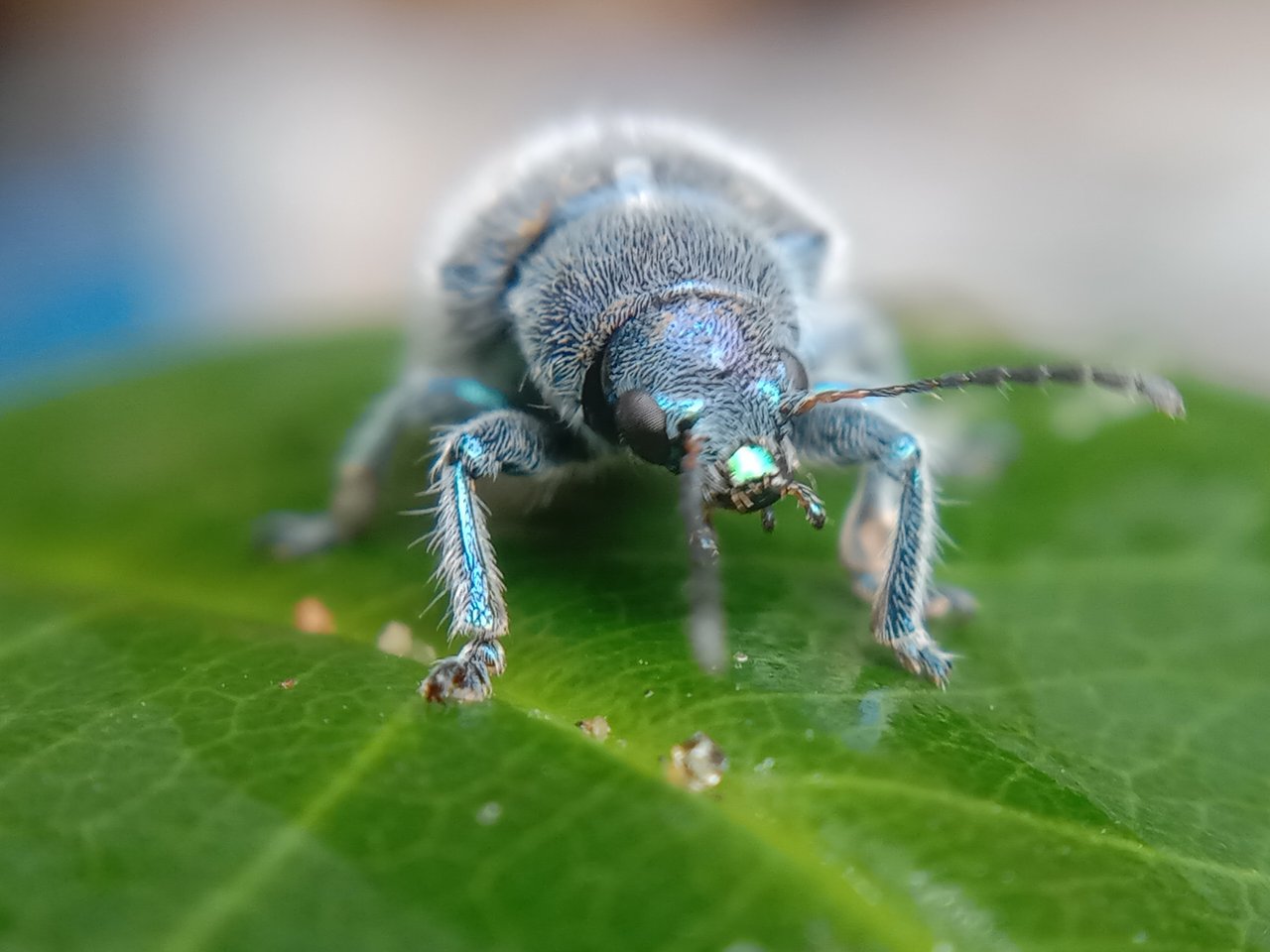 Beetle
---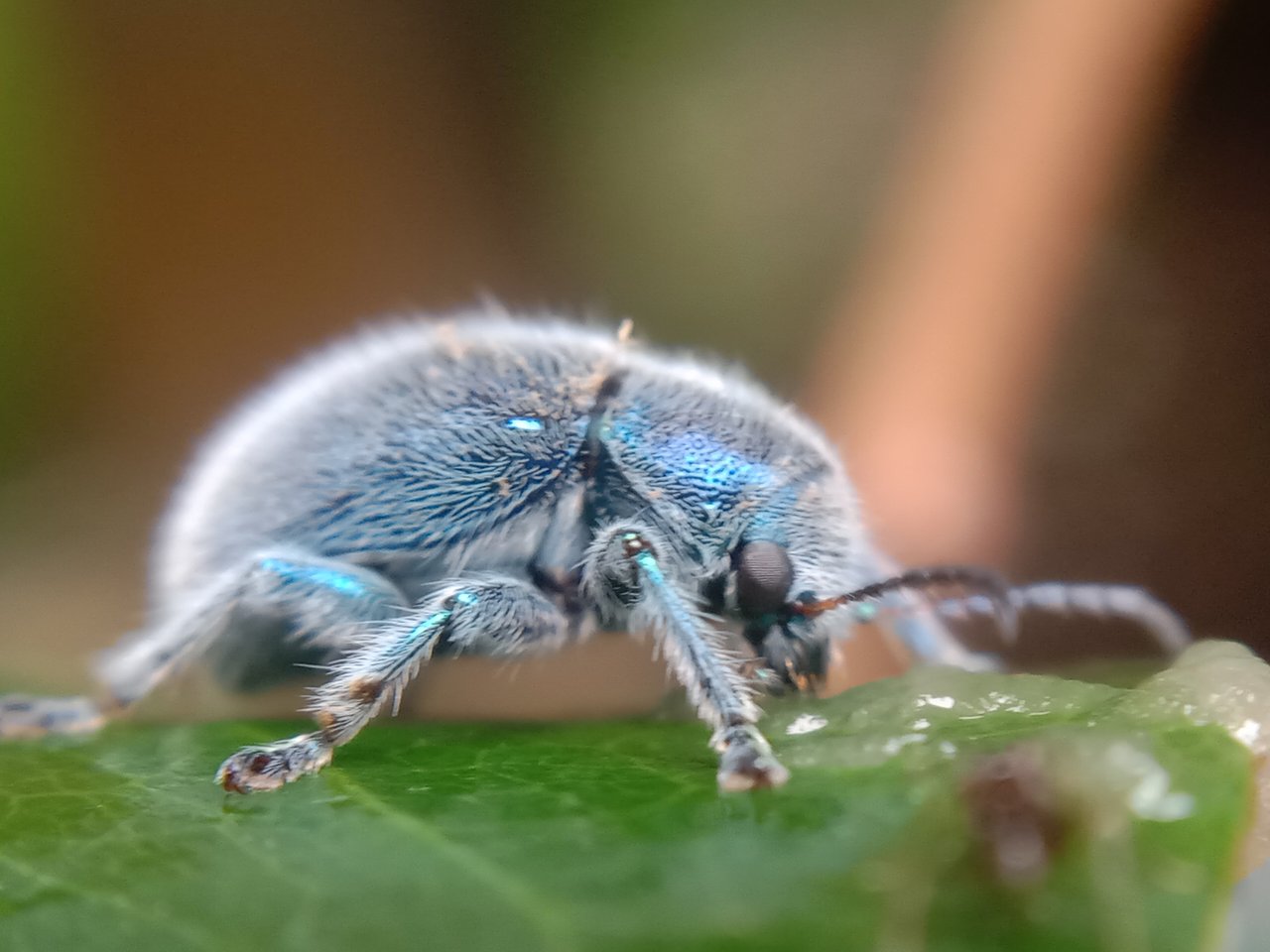 Beetle
---

---
INFO
---
| Photography Macro | Beetle |
| --- | --- |
| Photographer | @master-dhian |
| Camera used | Handphone |
| Location Photo | Aceh Forest |
---