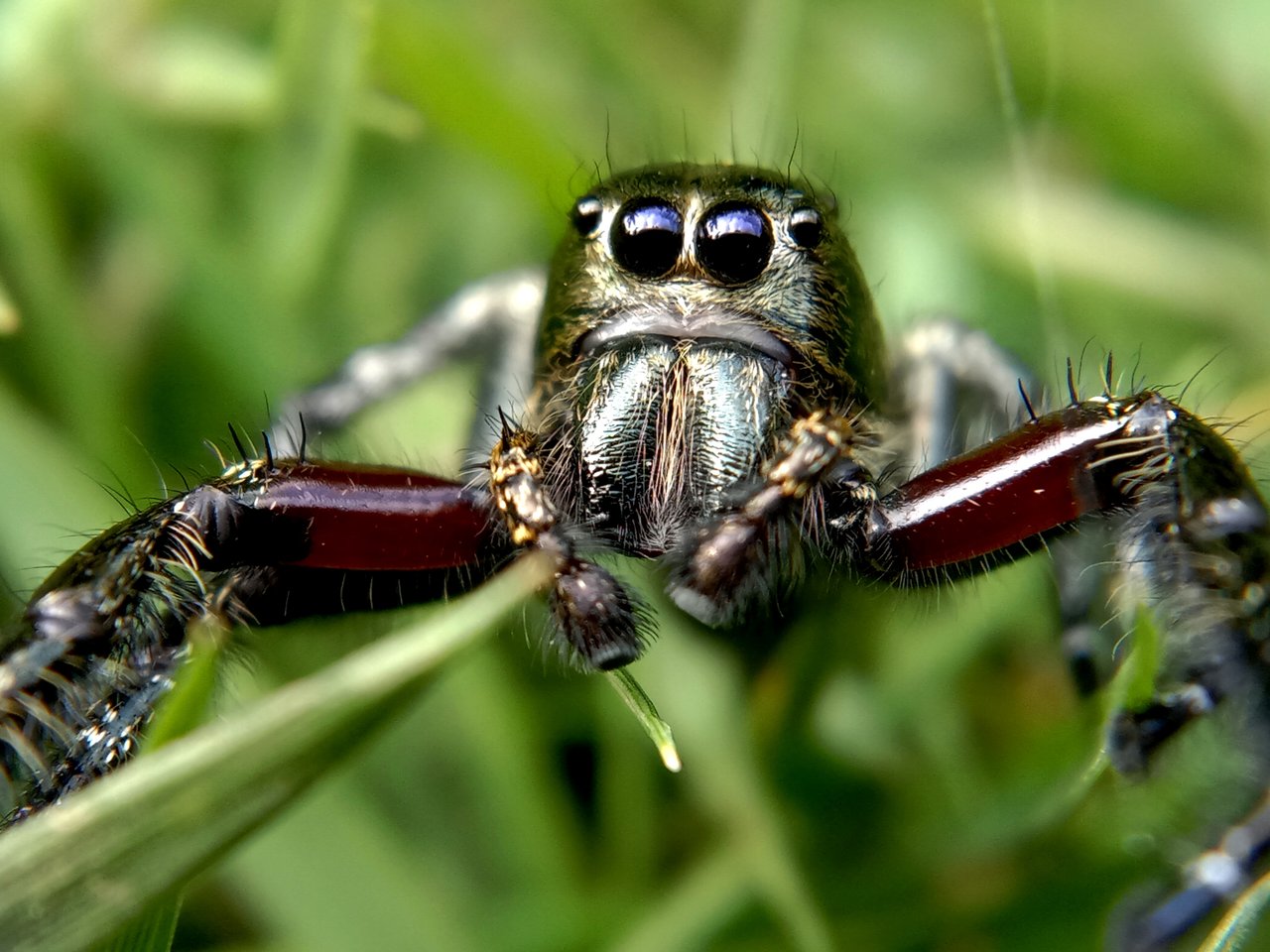 ---
UNIQUE BEAUTIFUL RED LEGGED SPIDERS IN THE ACEH FOREST
---
Hello everyone, we meet again with @master-dhian, where here I am every day discussing various types of photos of insects, fungi and various other animals using macrophotography techniques.
In today's post I'm back in the contest held by @sultan-aceh, namely CONTEST STEEM-TRON STEEMIT | NEW STEEM WEEK 9 - SUPER MACROPHOTOGRAPHY IN WOX COMMUNITY, and this contest is directly supported by @xpilar who acts as Leader, and also admin of the XPILAR DUNIA community.
I found this spider in a leaf in the Aceh forest, when I was walking in the Aceh forest to see a unique insect, suddenly there was a very unique spider that was jumping from leaf to leaf. the other, the spider is very so unique to me because it has a black green color and red legs and has very thick fur.
I immediately took out a macro to take a picture of this spider and I approached it very carefully so that the spider did not run away, Spiders are a kind of animal with books with two body segments, four pairs of legs, no wings, and no body.
chewing mouth. spiders are actually also included as predatory animals and spiders often prey on insects such as butterflies, dragonflies, leaf flies and so on. Not all spiders make webs to catch prey, but all of them are capable of producing silk threads, namely strands of protein fiber. Thin but strong from glands located on the back of its body, this silk fiber is very useful for helping spiders move, swinging from place to place, trapping prey, making egg sacs, protecting nest holes, and others.
For more pictures of this beautiful spider you can see in some of the pictures below.
---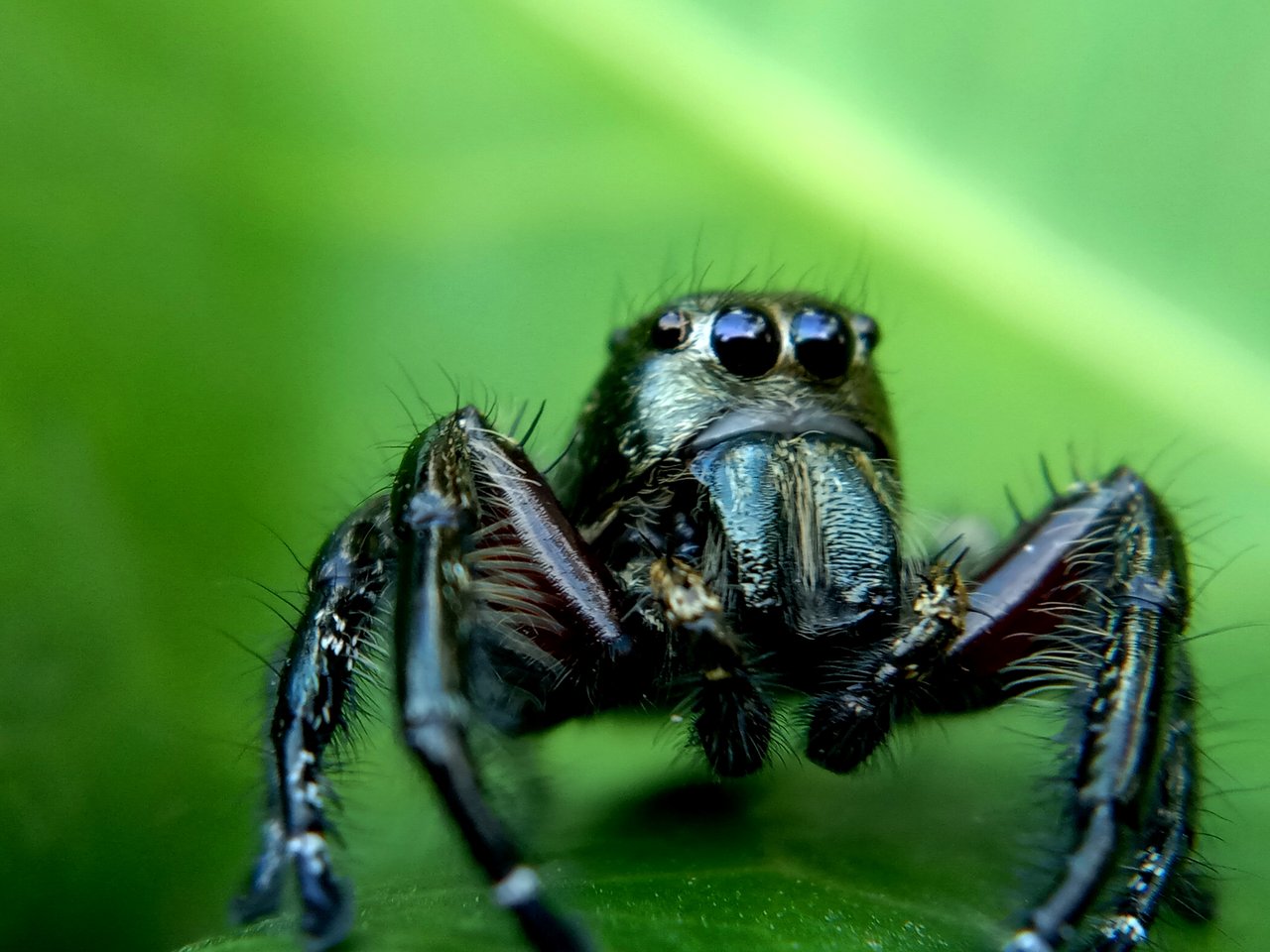 Spider
---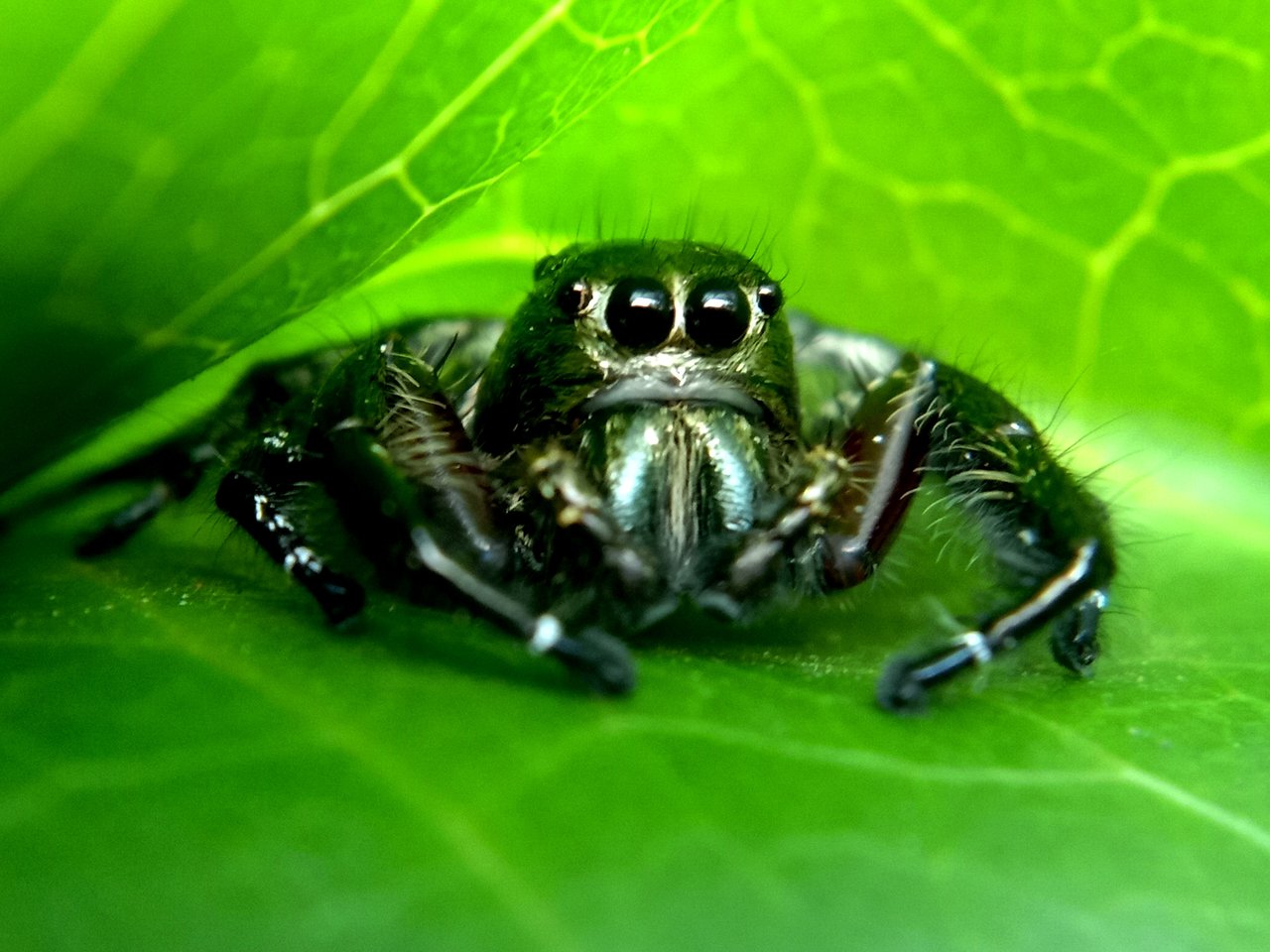 Spider
---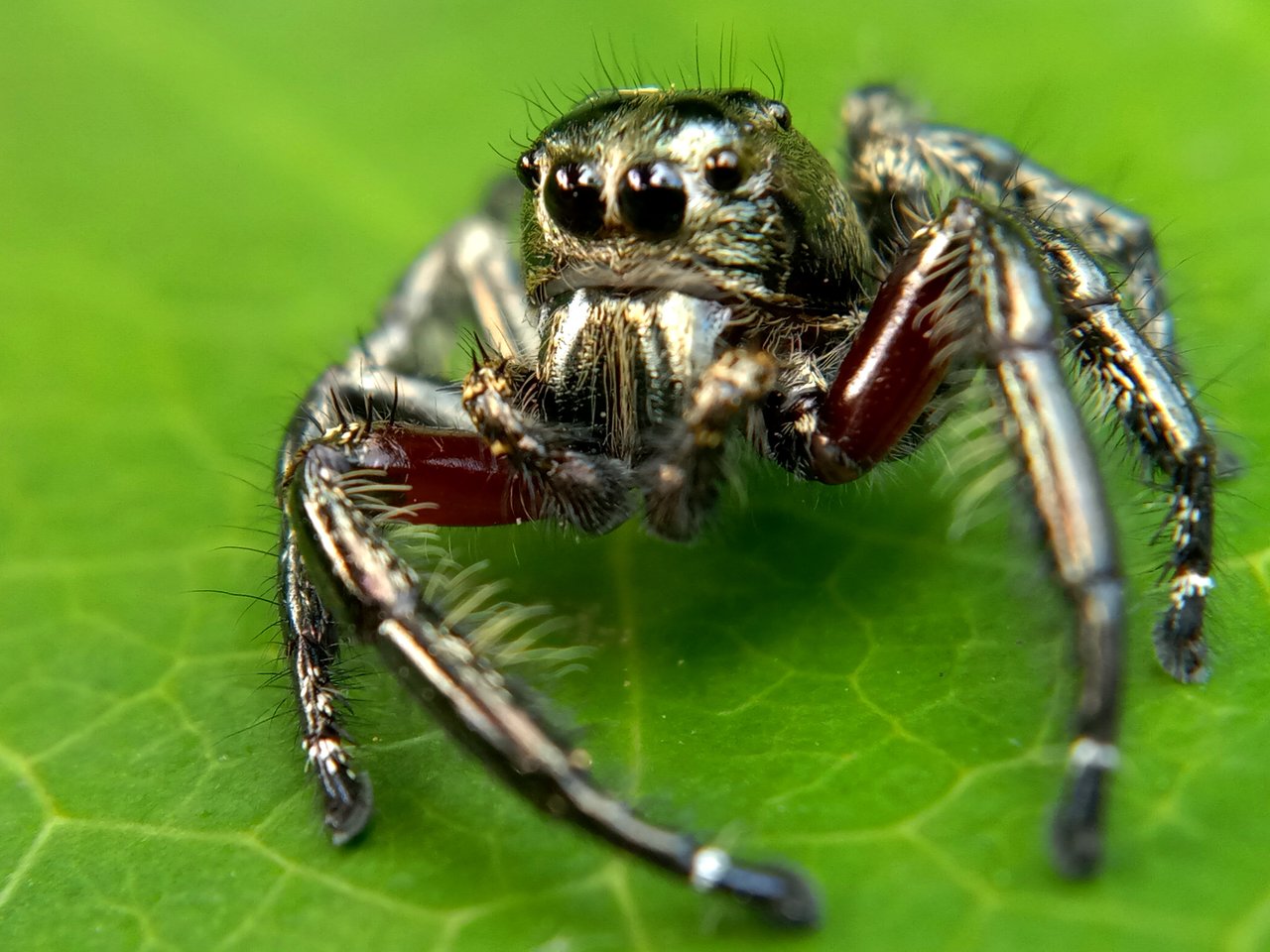 Spider
---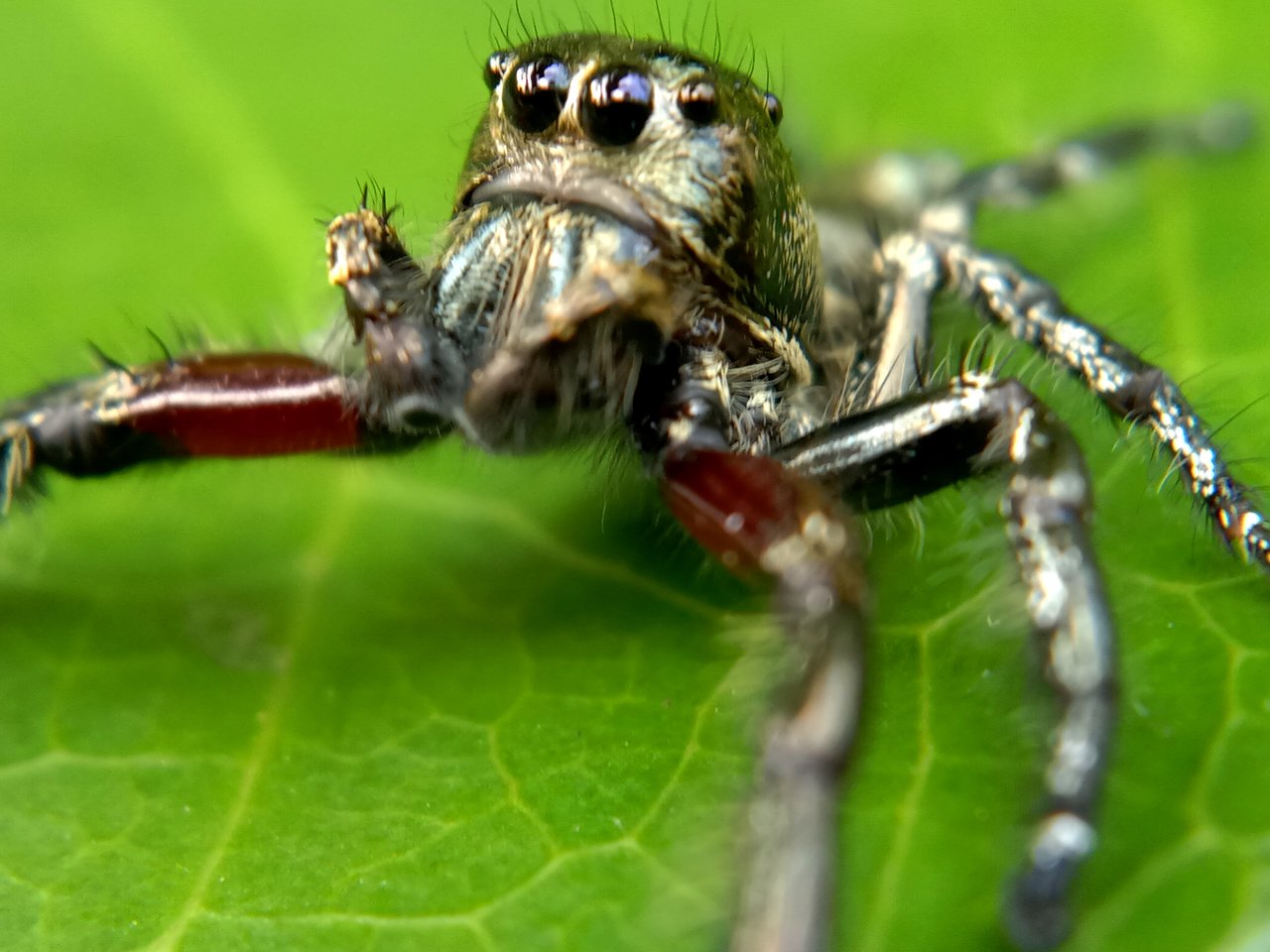 Spider
---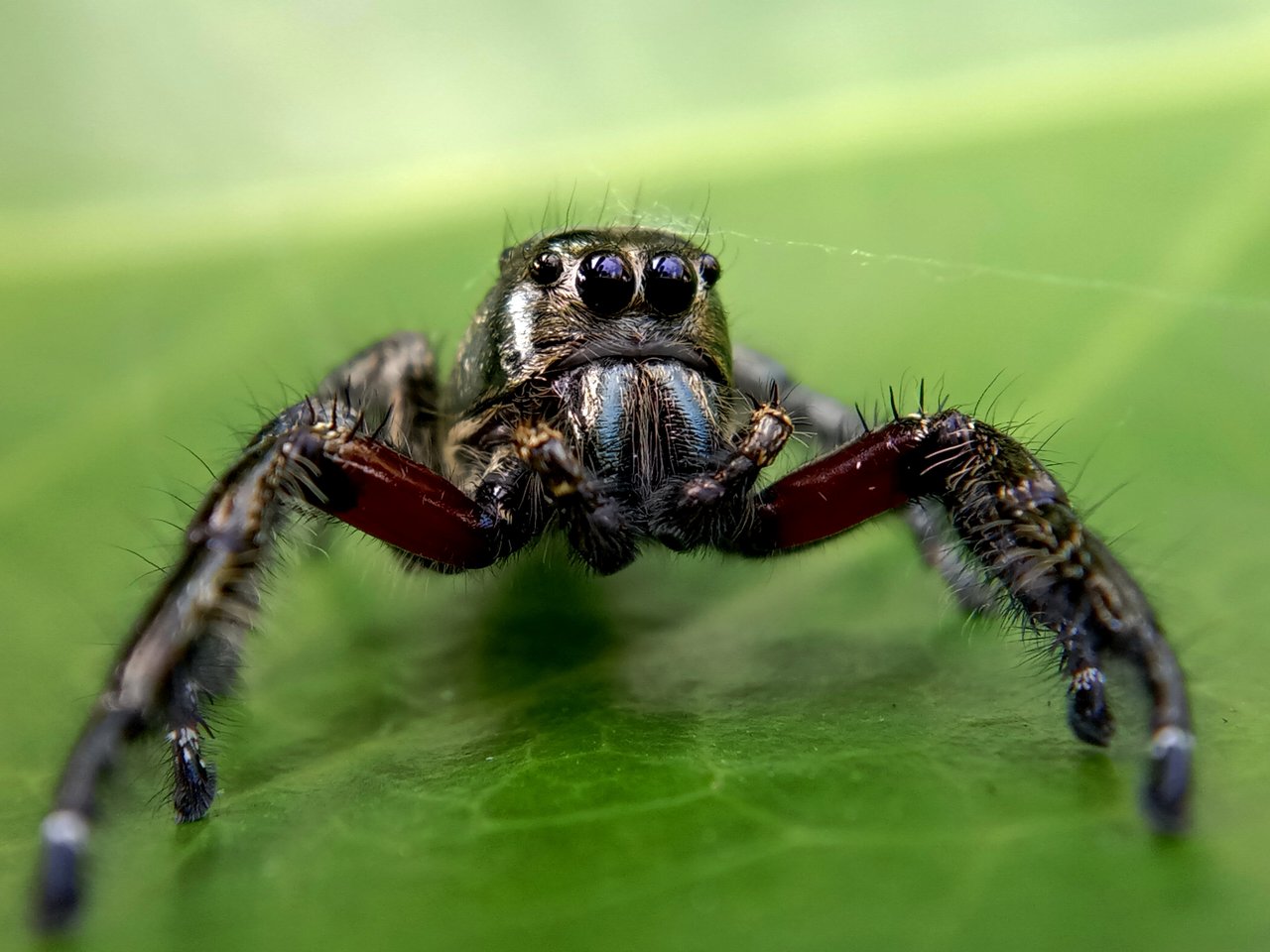 Spider
---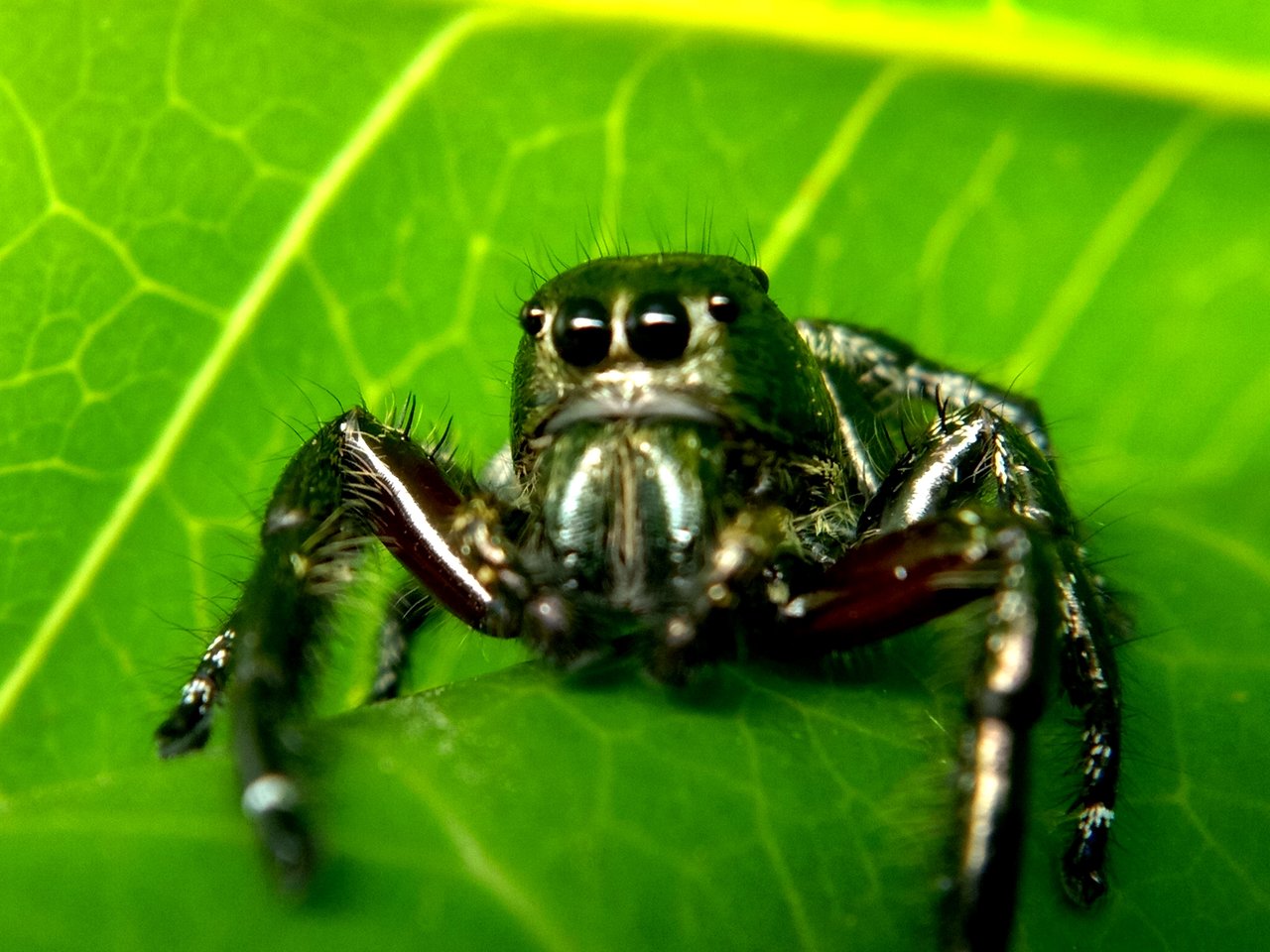 Spider
---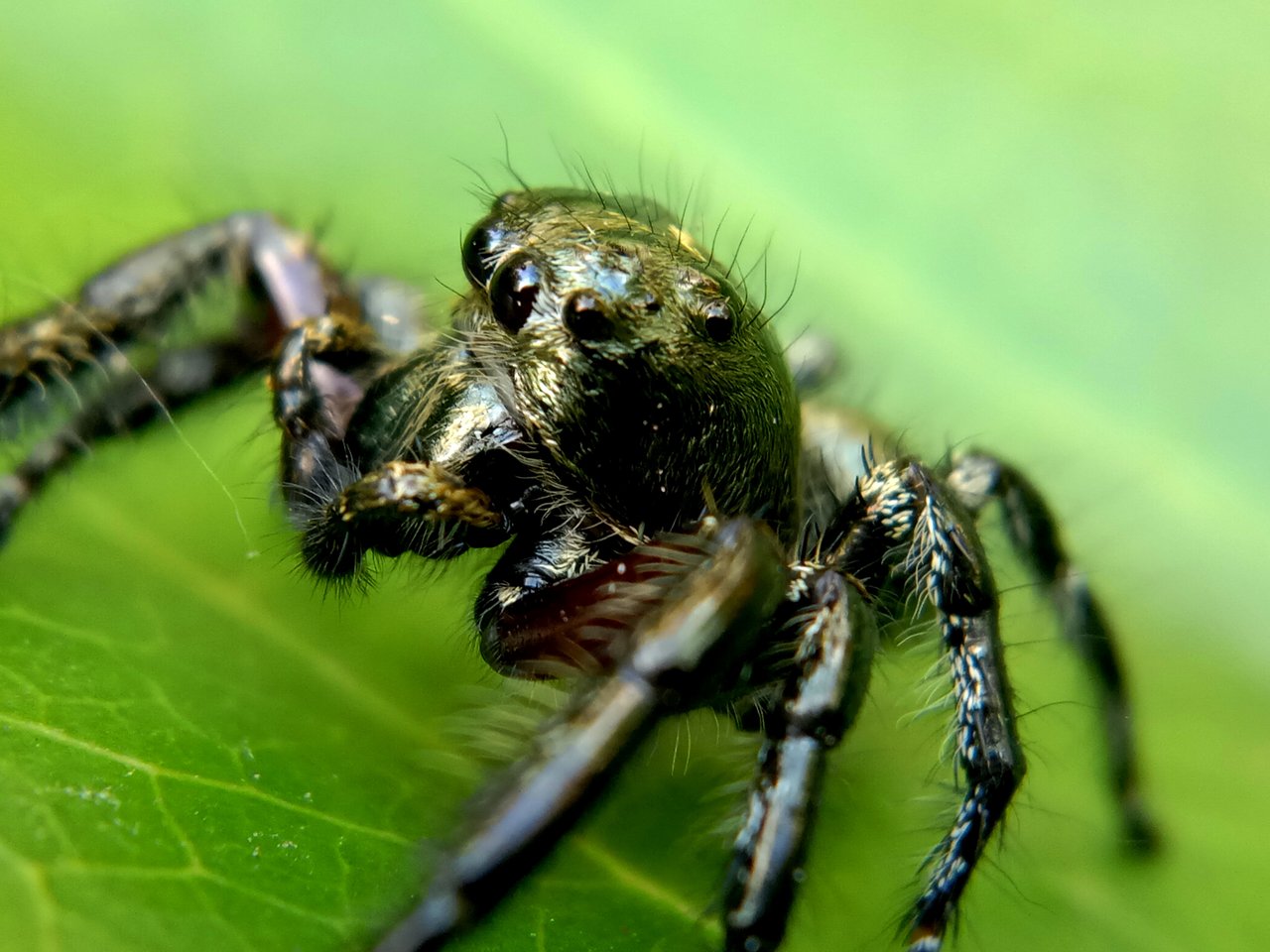 Spider
---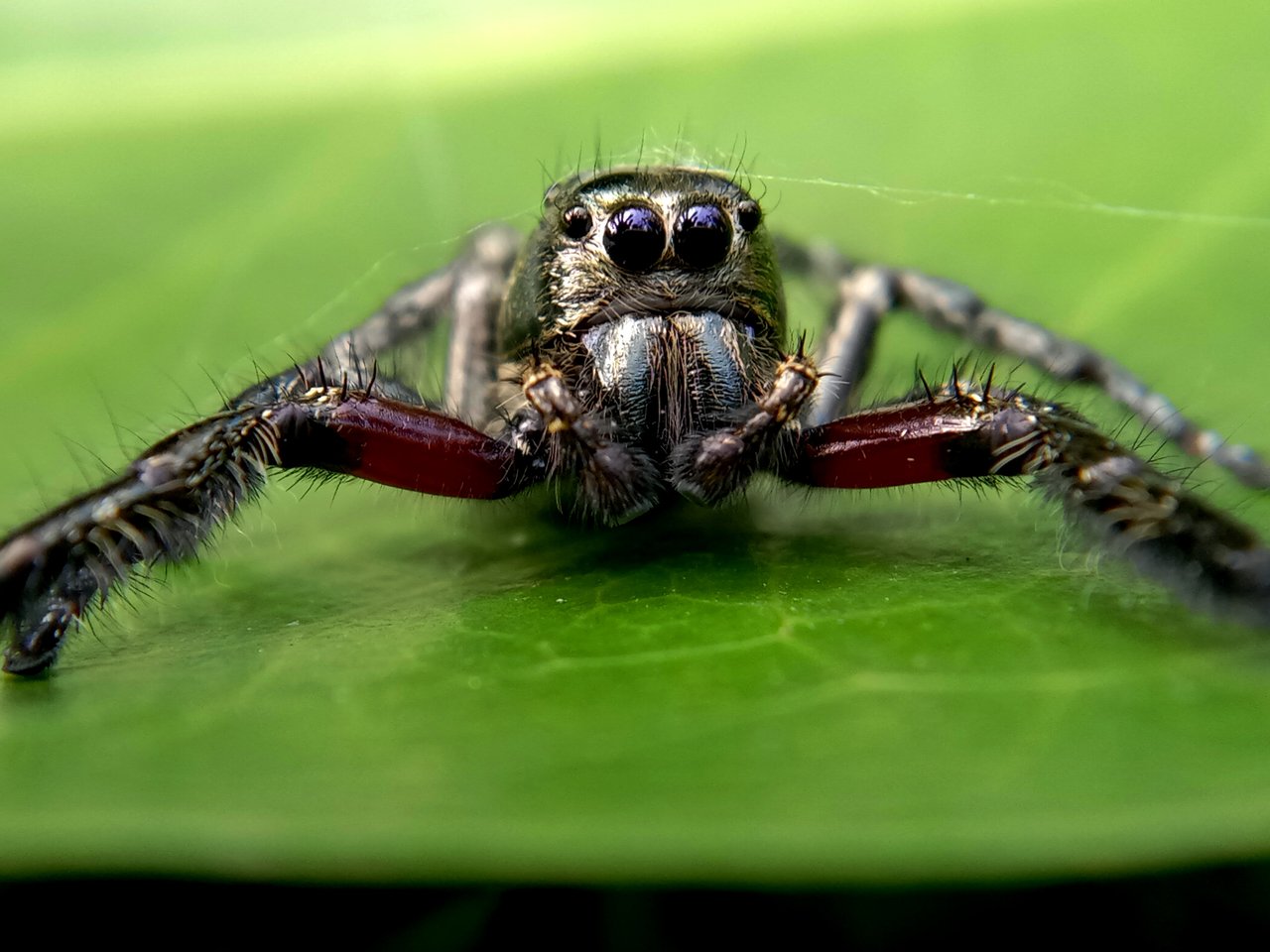 Spider
---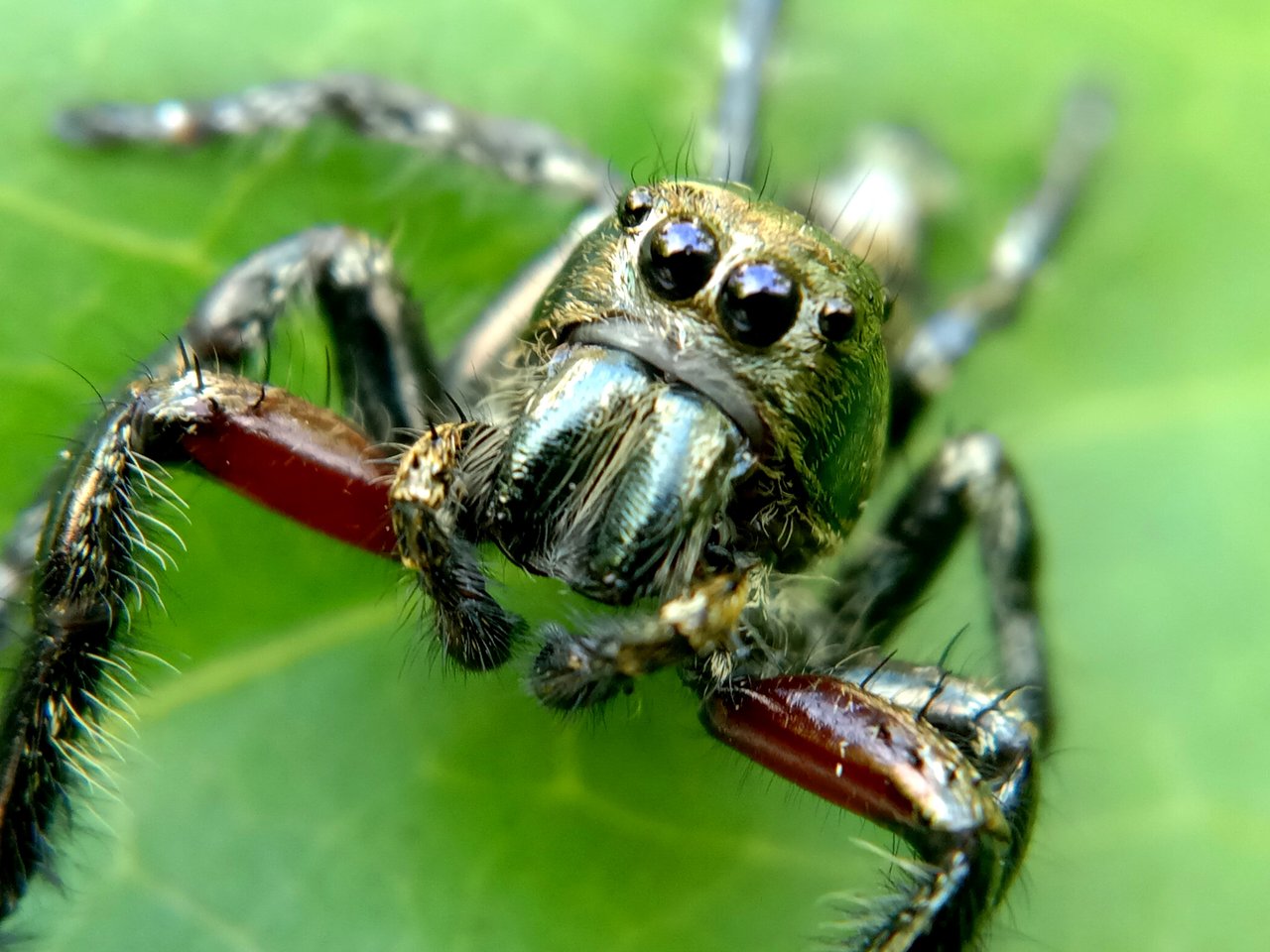 Spider
---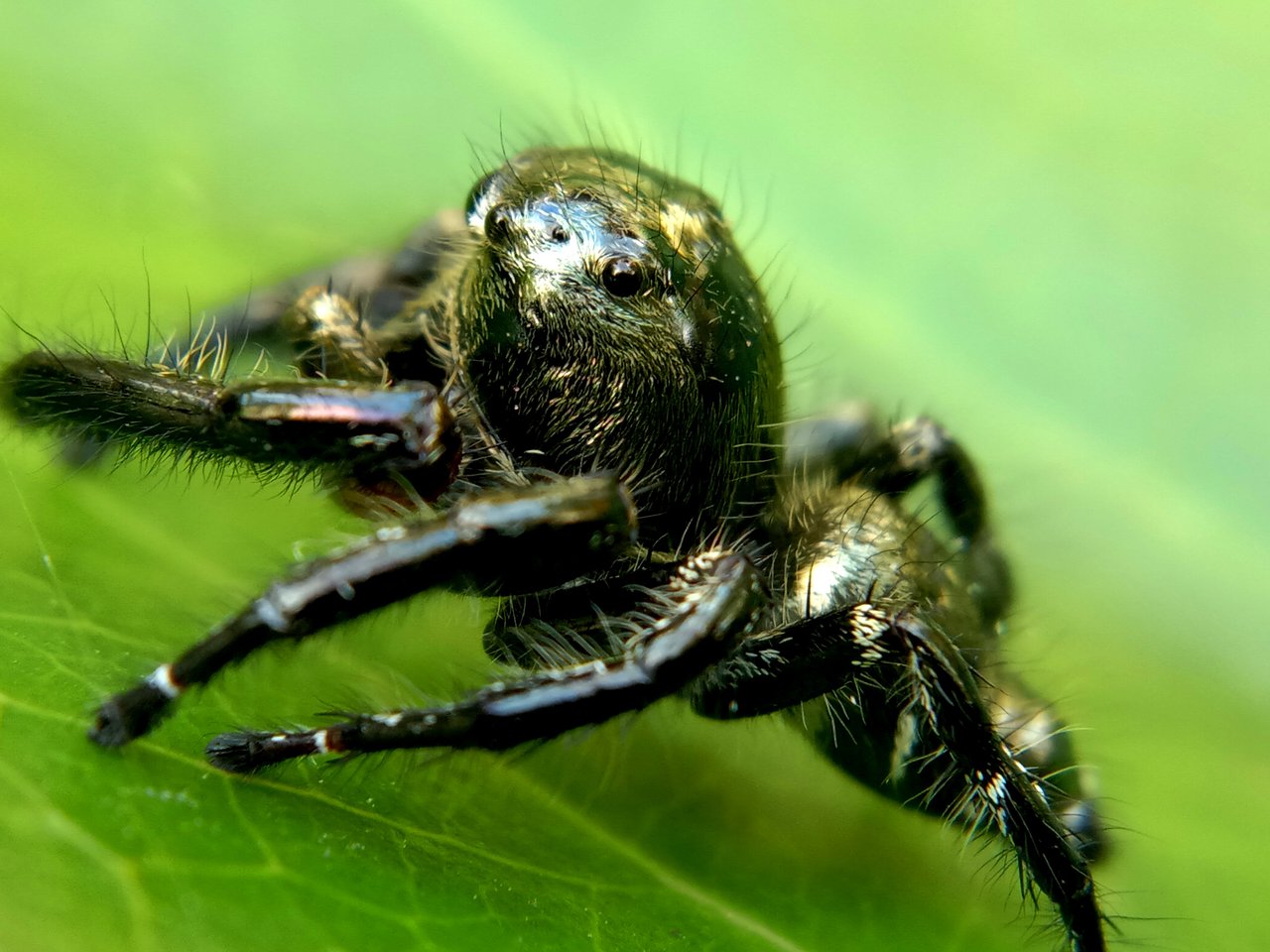 Spider
---

---
INFO
---
| Photography Macro | Spider |
| --- | --- |
| Photographer | @master-dhian |
| Camera used | Handphone |
| Location Photo | Aceh Forest |
---