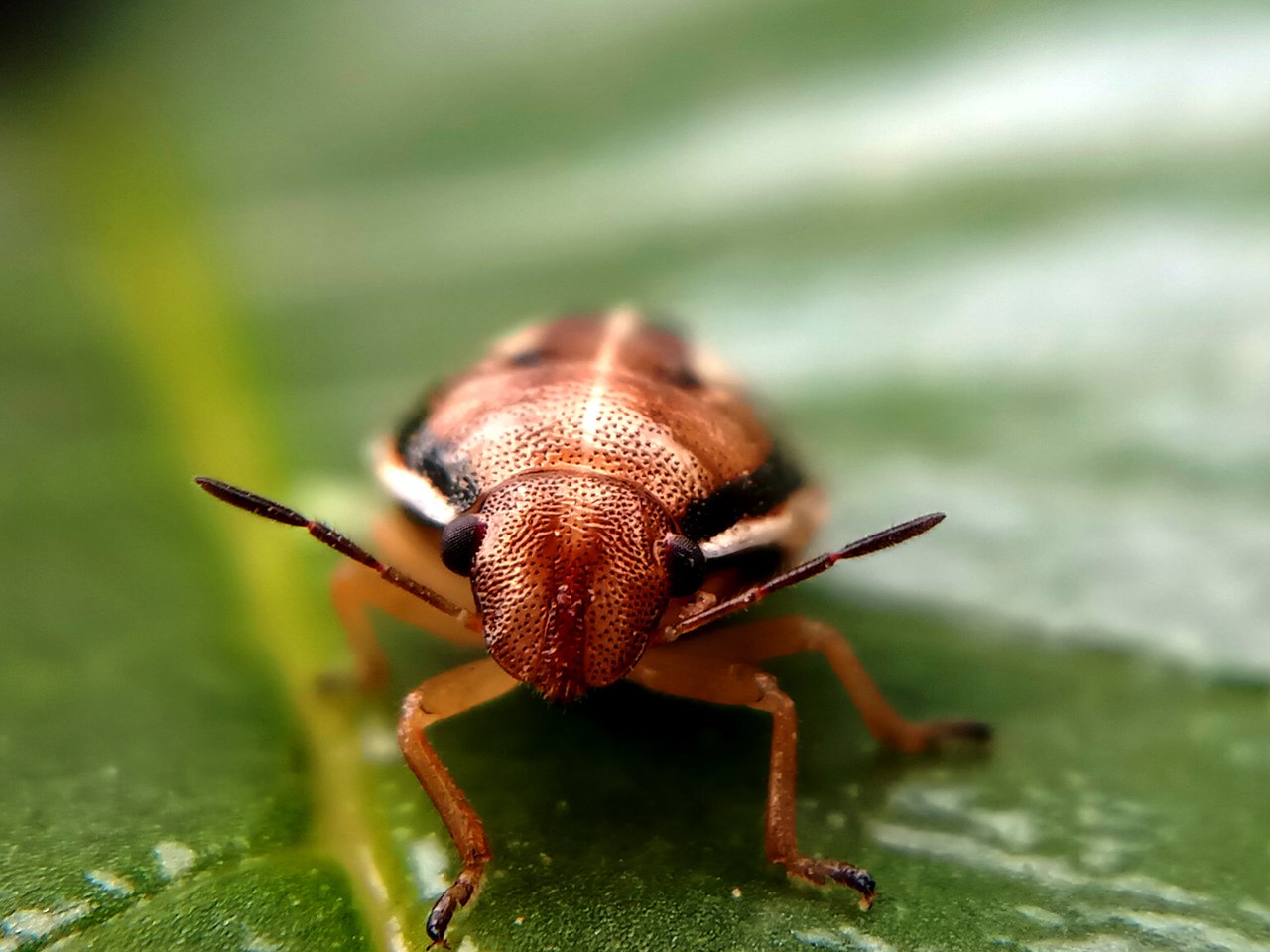 ---
Hello everyone, meet again with @master-dhian, who is here every day discussing various types of photos of insects, fungi and various other animals using macrophotography techniques, and today will show a beetle sitting on a leaf.
In today's post I'm back in the contest held by @sultan-aceh, namely CONTEST STEEM-TRON STEEMIT | NEW STEEM WEEK 10 - SUPER MACROPHOTOGRAPHY IN WOX COMMUNITY, and this contest is directly supported by @xpilar who acts as Leader, and also admin of the XPILAR DUNIA community.
when I take a photo of a beetle it's a little difficult because this beetle is flying from leaf to leaf so I have a little trouble taking pictures.
The beetle that I got is light brown in color and has a few black markings on the beetle's body and has two eyes that are small and have a round shape.
This beetle lives on a collection of small grass leaves and some live in other places such as guava leaves, cotton leaves and so on. The beetle will return to its habitat or home in the afternoon, beetles also forage by eating animals or insects. smaller ones, for example forest mosquitoes and fly eggs and others.
Below are some pictures of this beetle:
---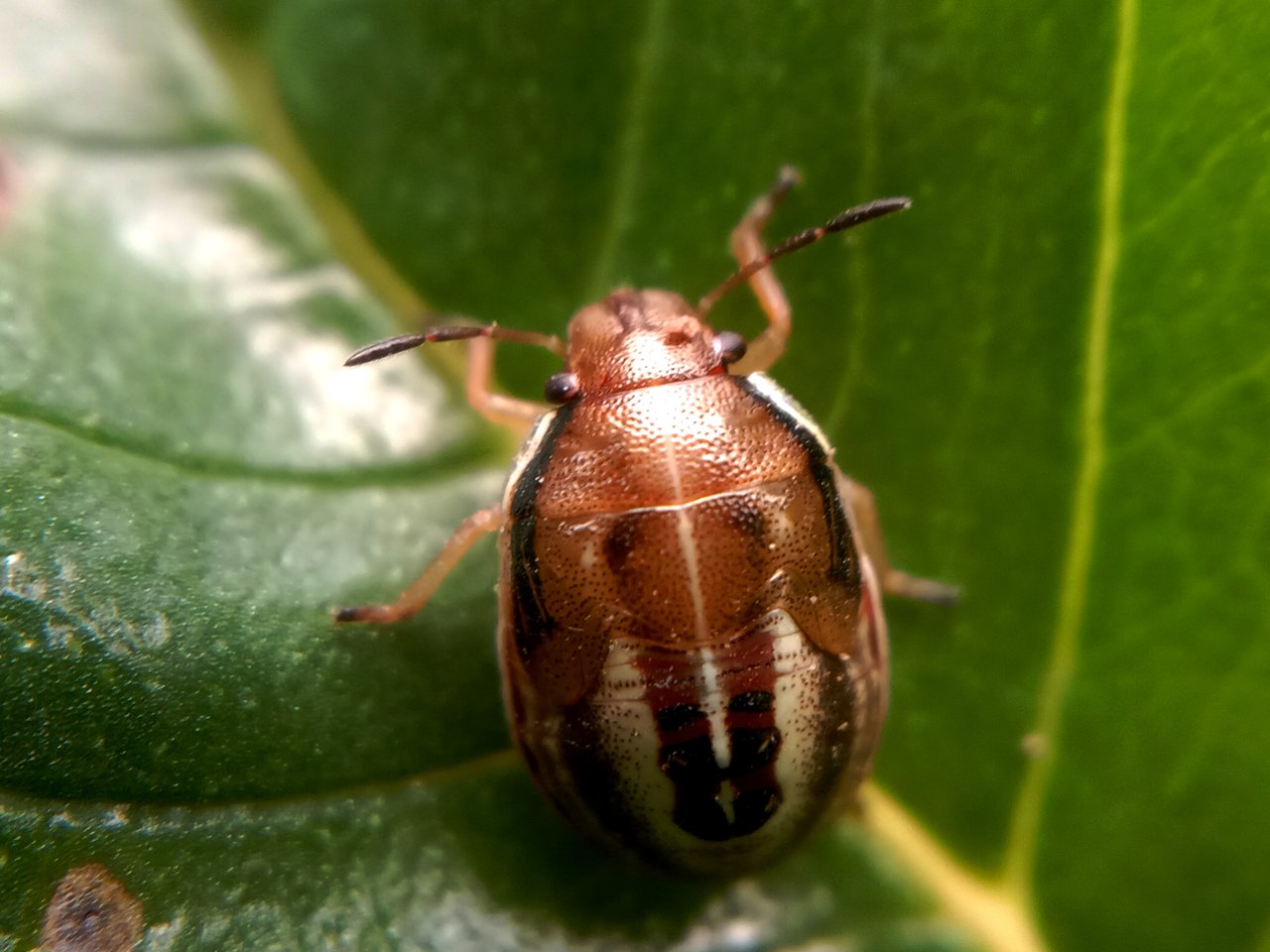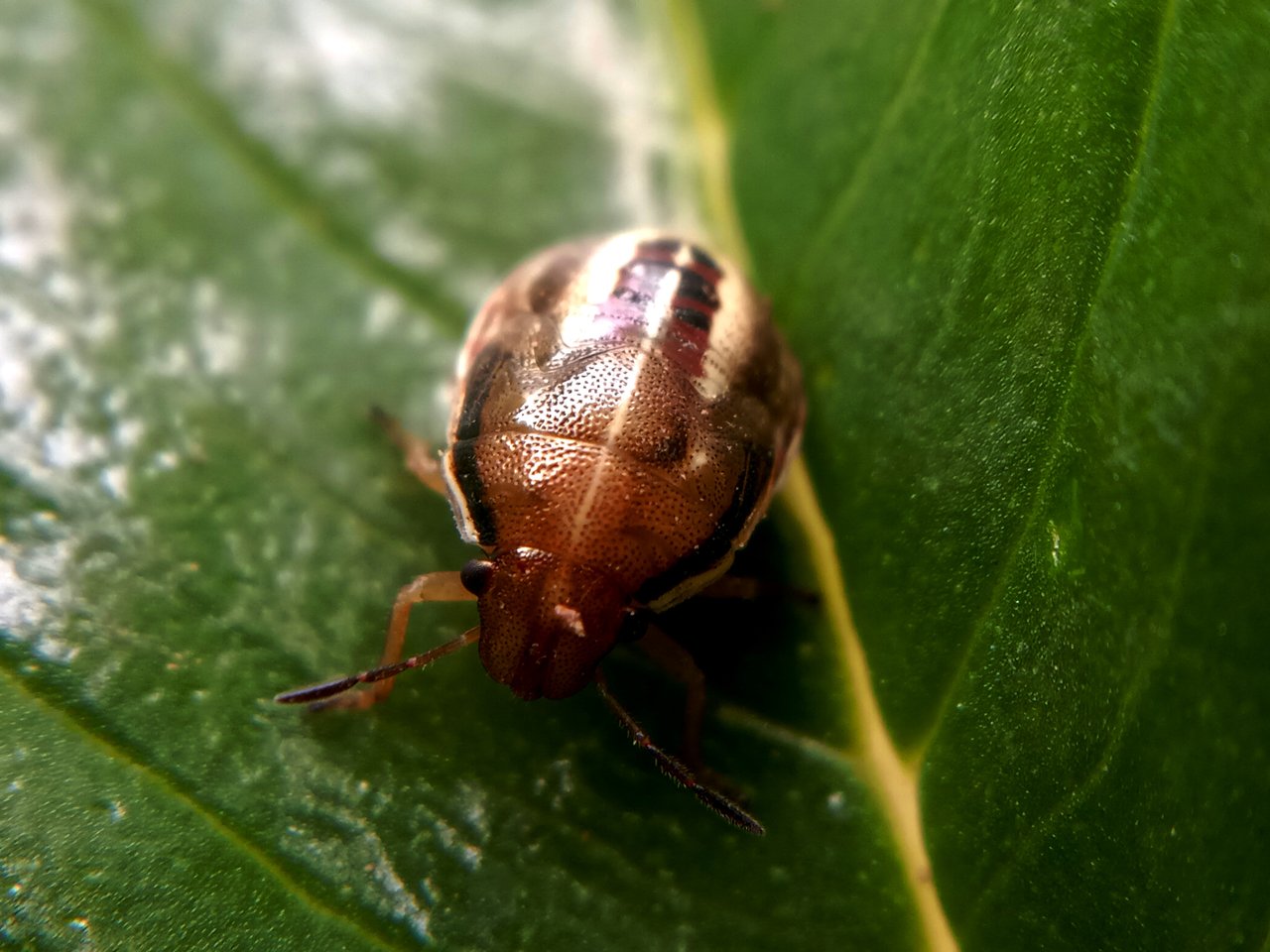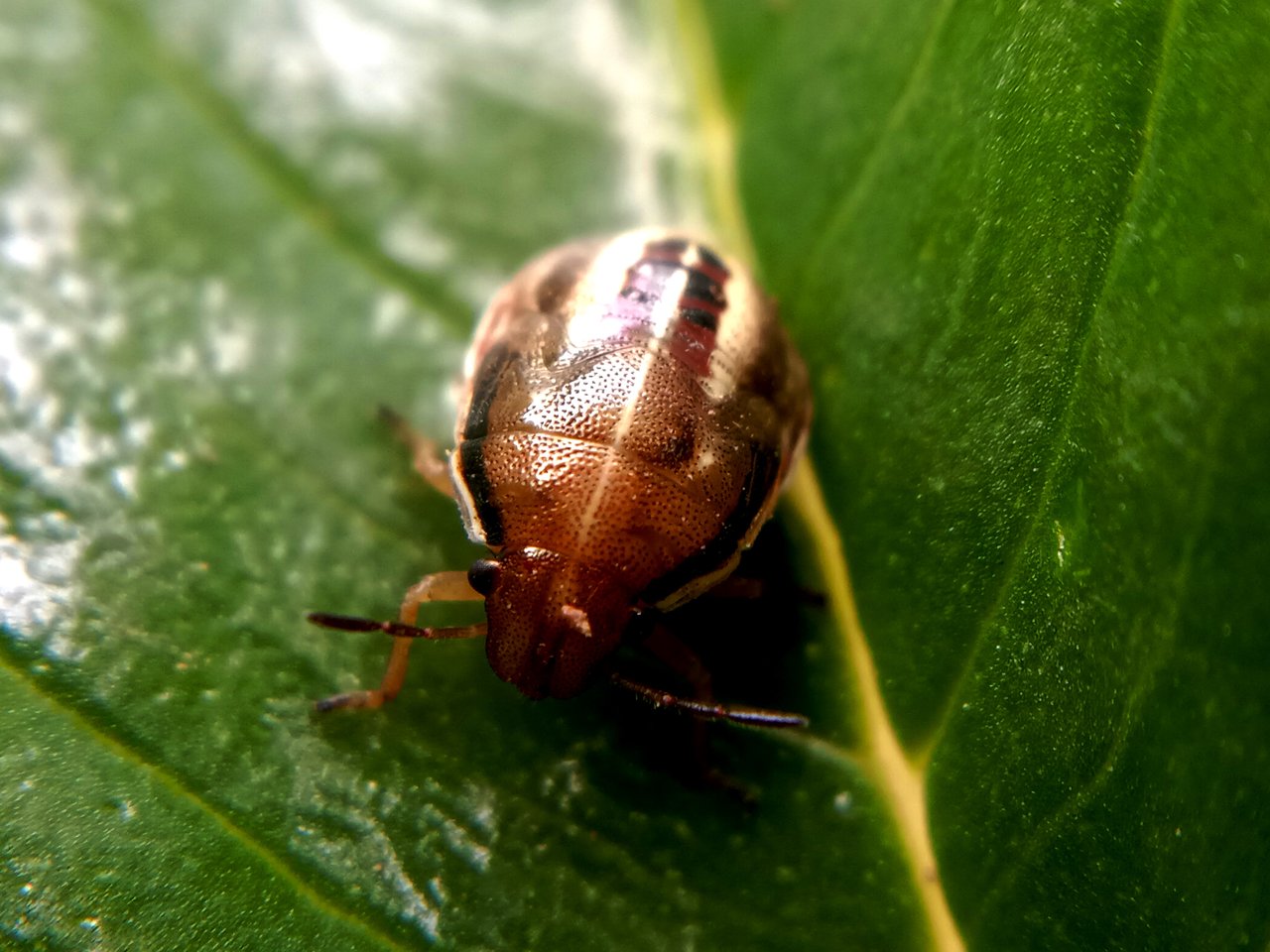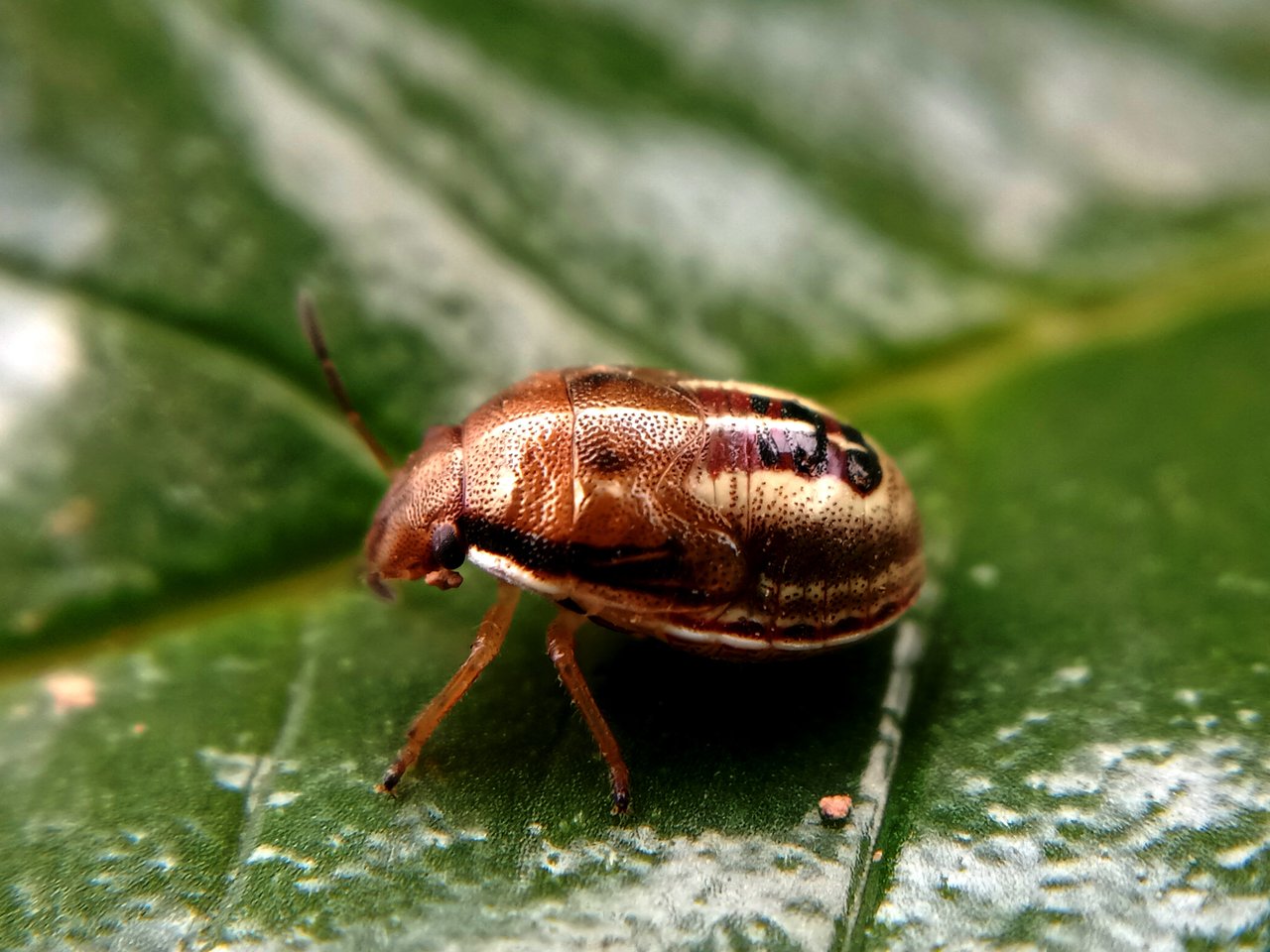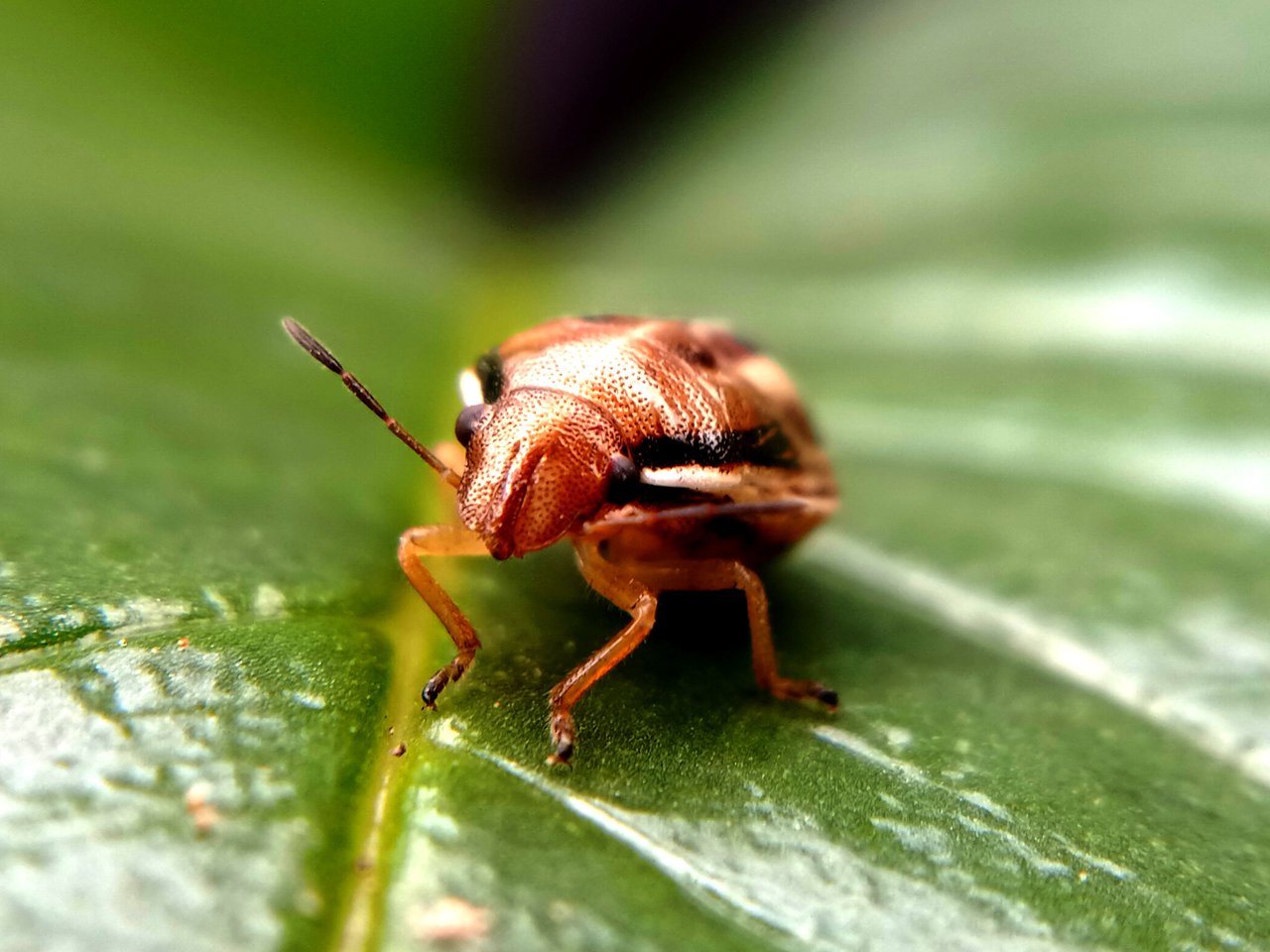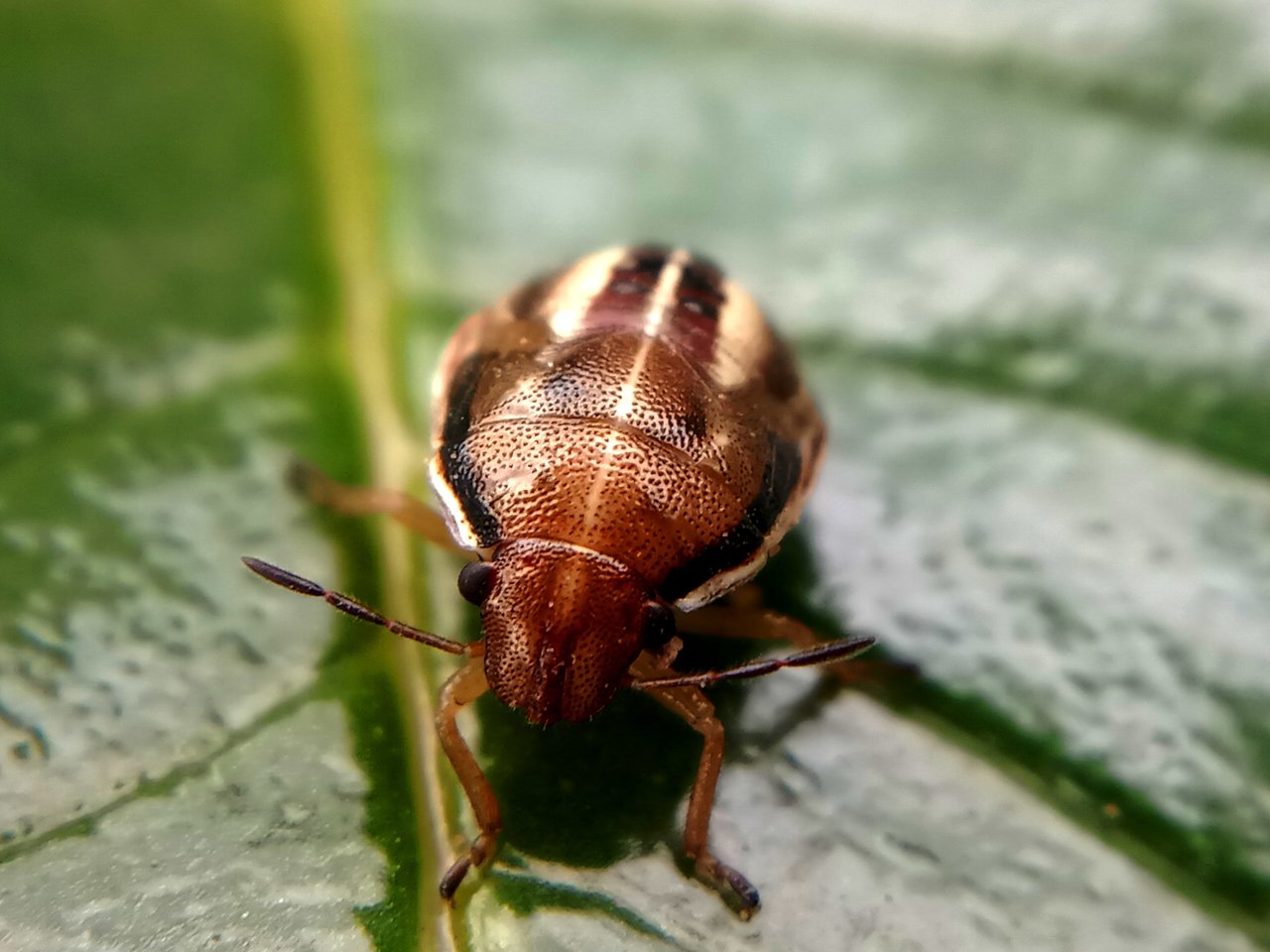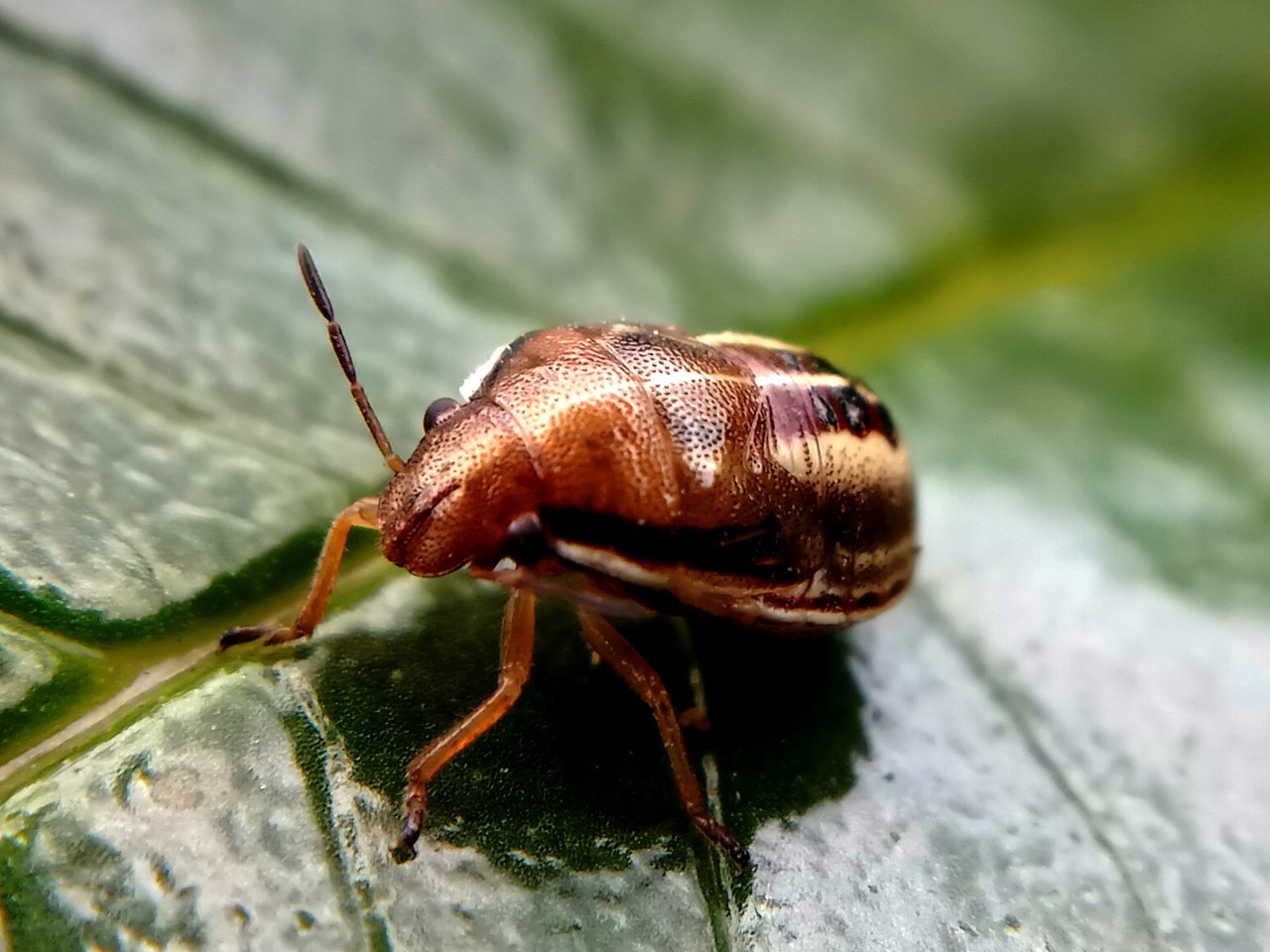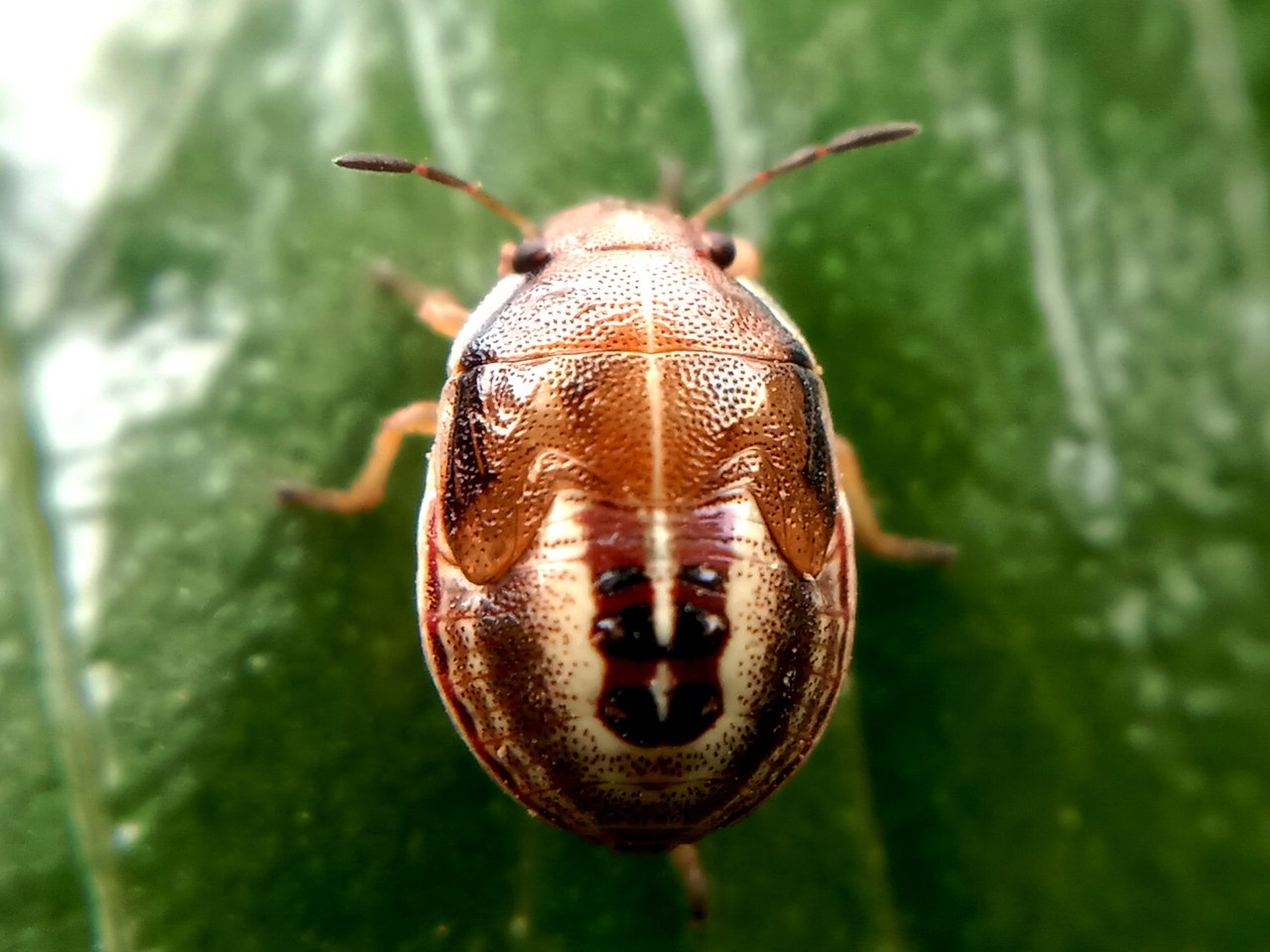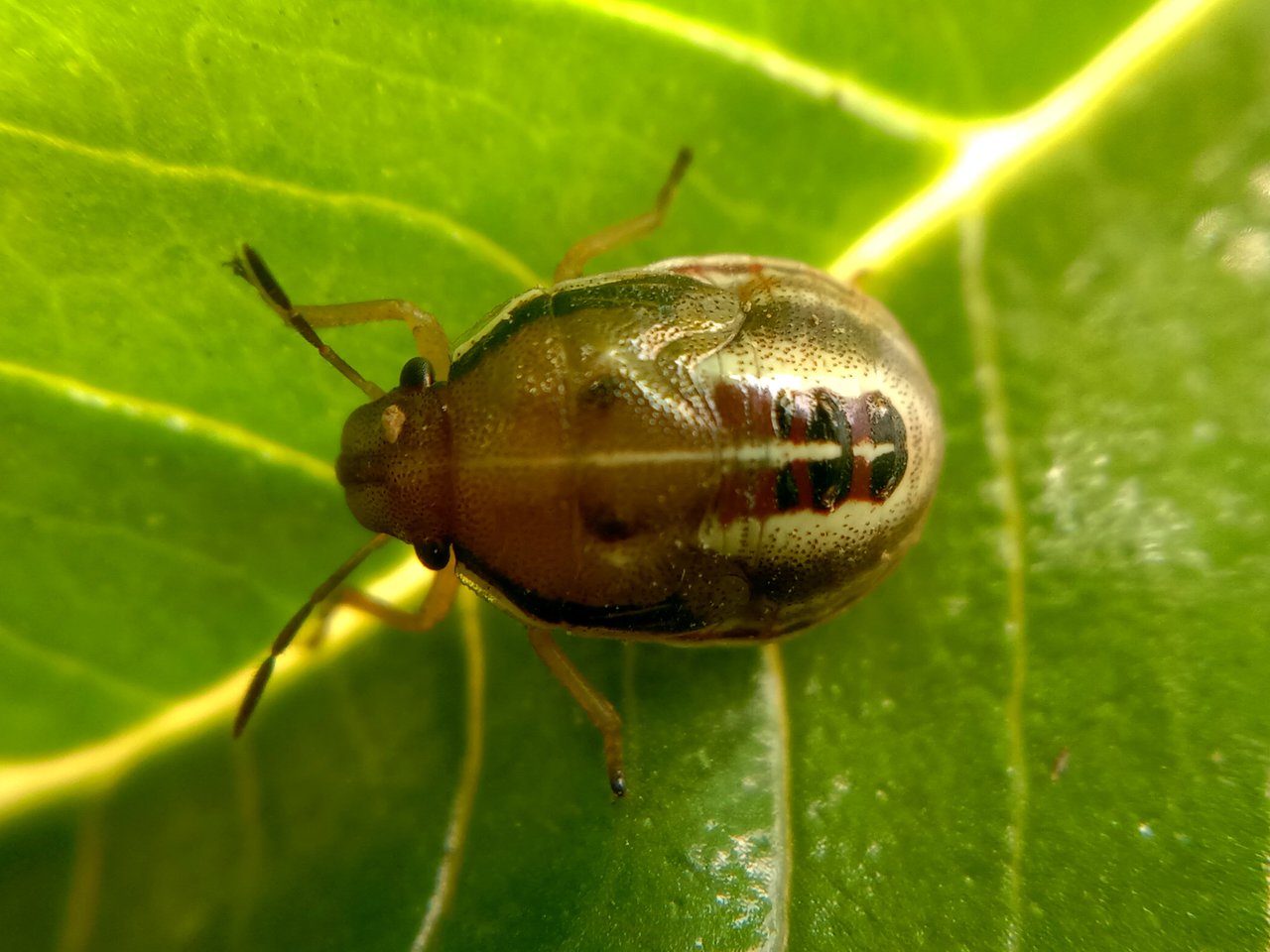 ---
---

---
INFO
---
| Photography Macro | Beetle |
| --- | --- |
| Photographer | @master-dhian |
| Camera used | Handphone |
| Location Photo | Aceh Forest |
---