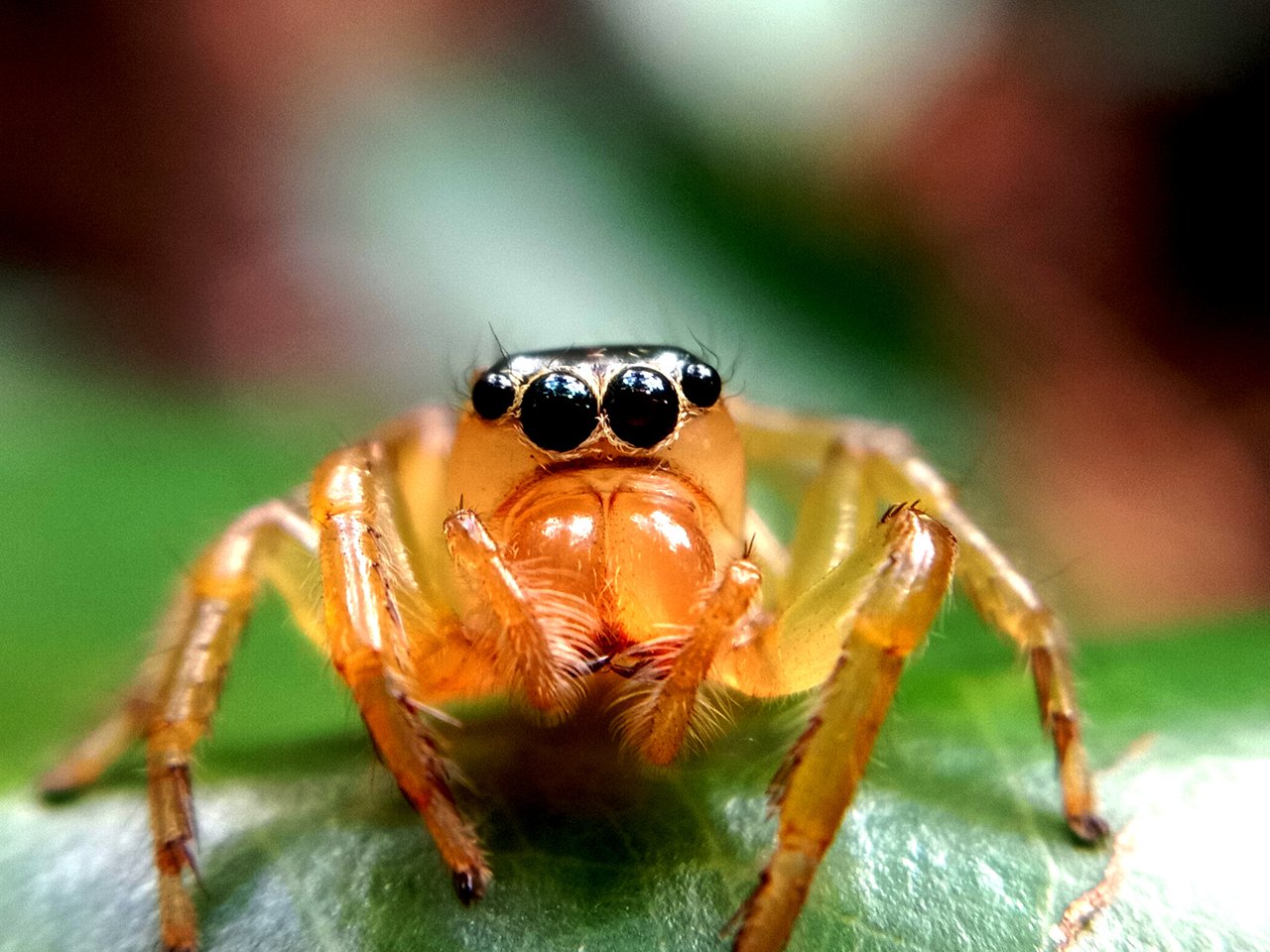 ---
Hello everyone, meet again with @master-dhian who is here every day discussing various types of photos of insects, fungi and various other animals using macrophotography techniques, and today will show a spider with many eyes and a clear white color
sitting on a leaf.
In today's post, I'm back in the contest held by @sultan-aceh, namely CONTEST STEEM-TRON STEEMIT | NEW STEEM WEEK 10 - SUPER MACROPHOTOGRAPHY IN WOX COMMUNITY, and this contest is directly supported by @xpilar who acts as Leader, and also admin of the XPILAR DUNIA community.
Jumping spiders that I met are known from the arrangement of their eyes, all jumping spiders have four pairs of eyes on the head, and have different colors, I hunt for jumping spiders very diverse than most other spiders.
after that need to spend a lot of time to hunt this jumping spider, after that before taking pictures of this spider you have to walk slowly towards the spider so as not to jump.
spiders have large lateral eyes, although the spider's front eyes are quite large, the small eyes of this spider are sharp enough to see prey that is farther away, so the possibility of the spider to direct the jump towards prey is very sharp. precision.
below are some pictures of jumping spiders that I can photograph:
---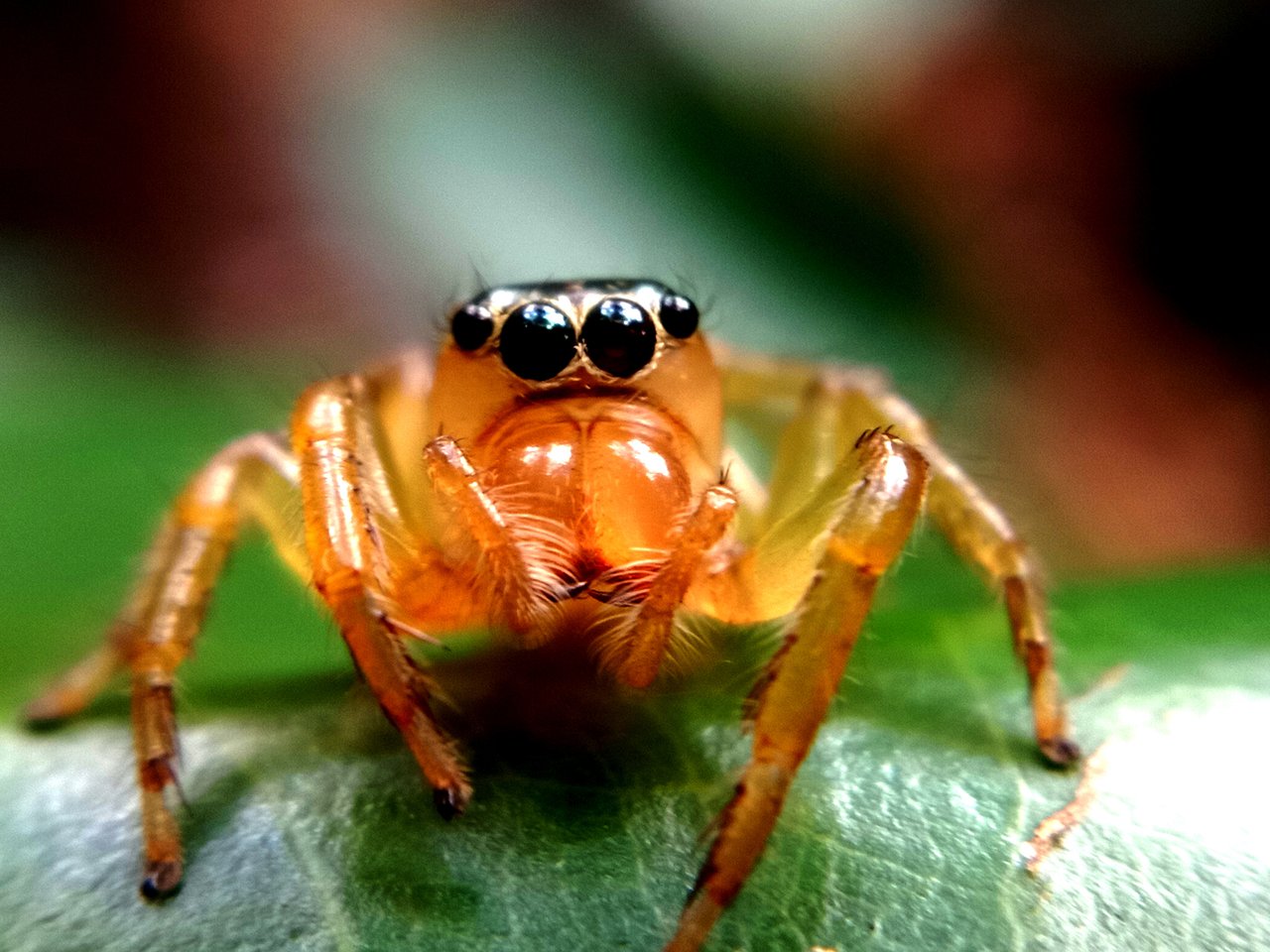 Spider
---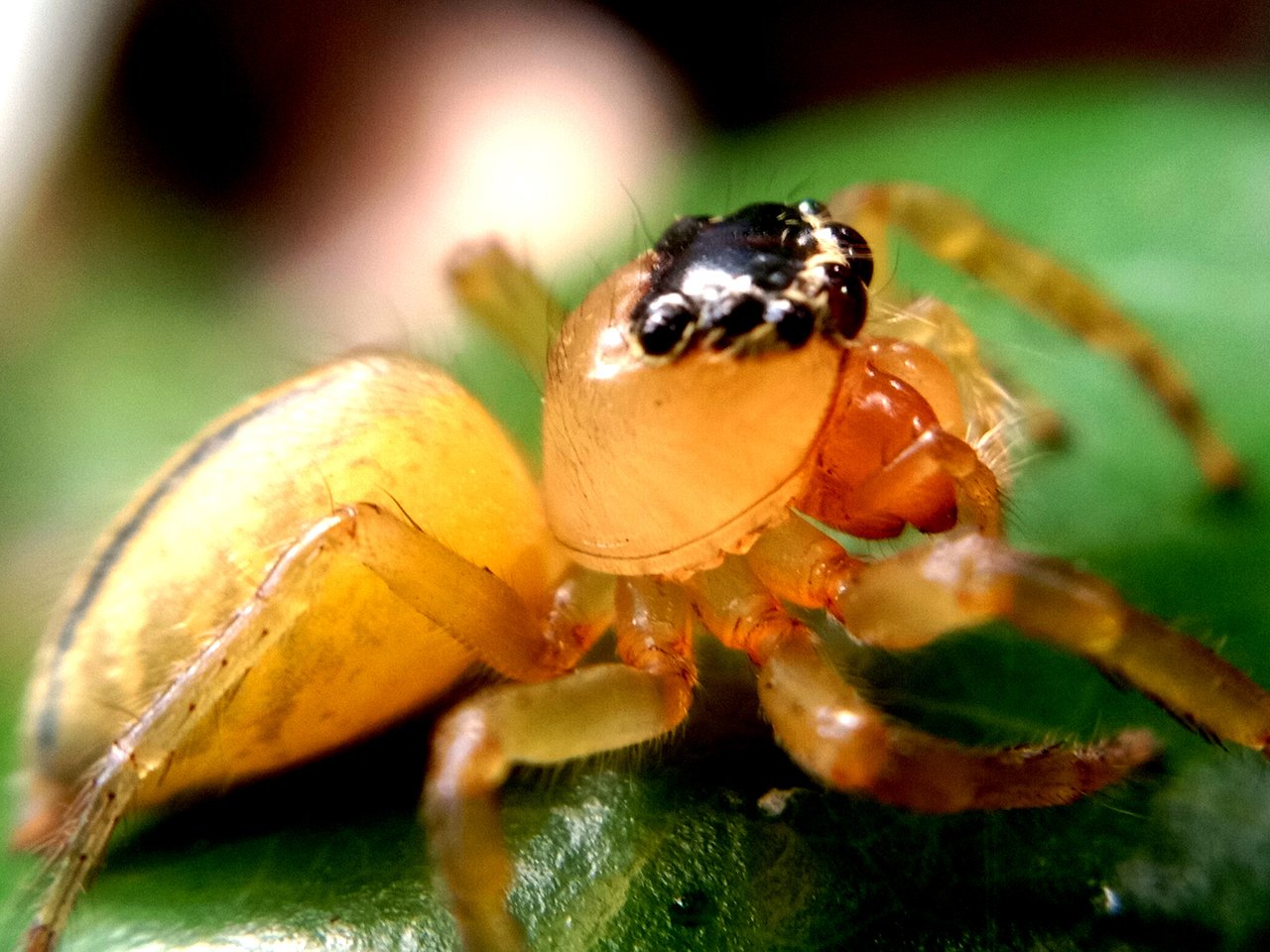 Spider
---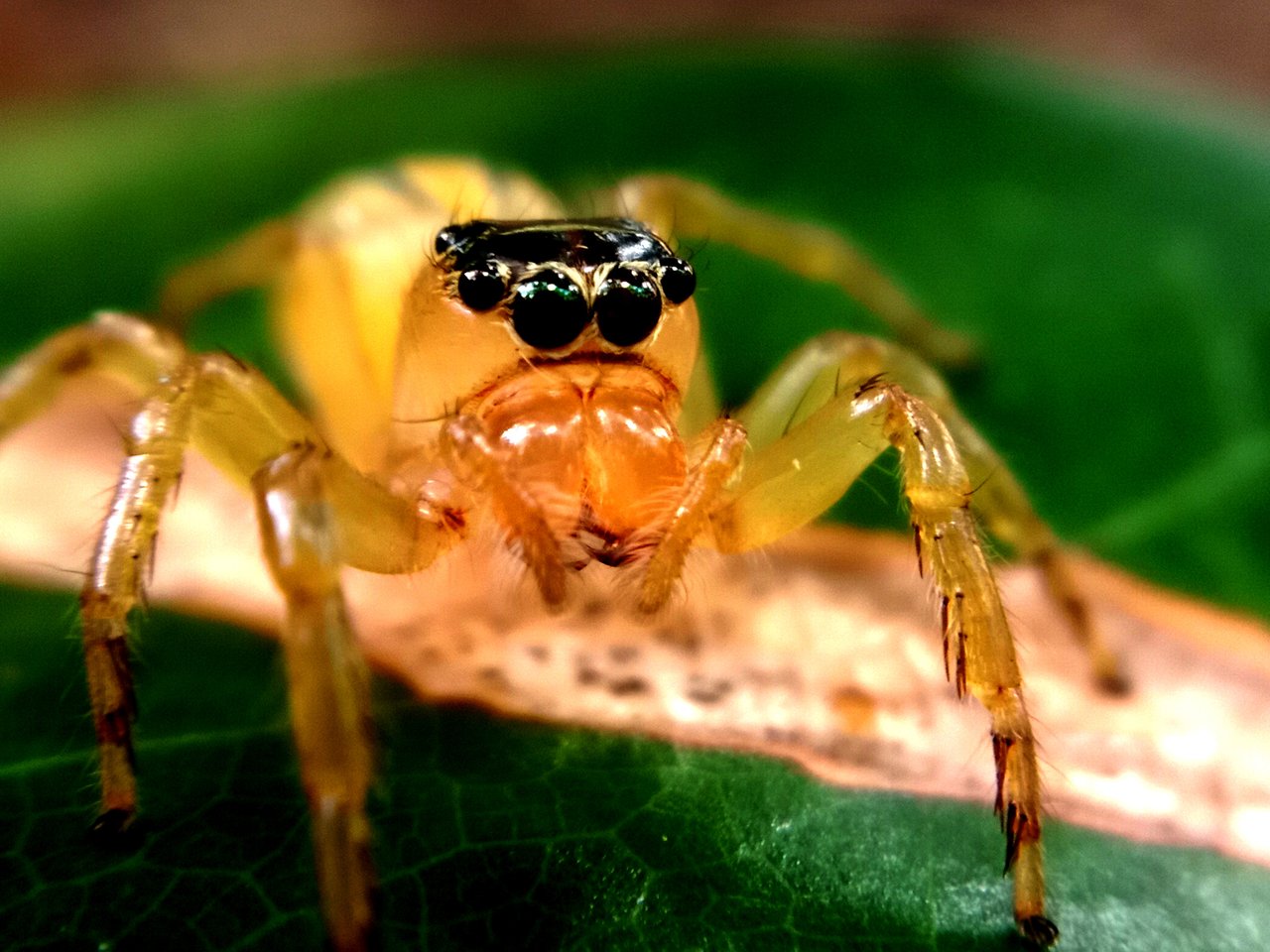 Spider
---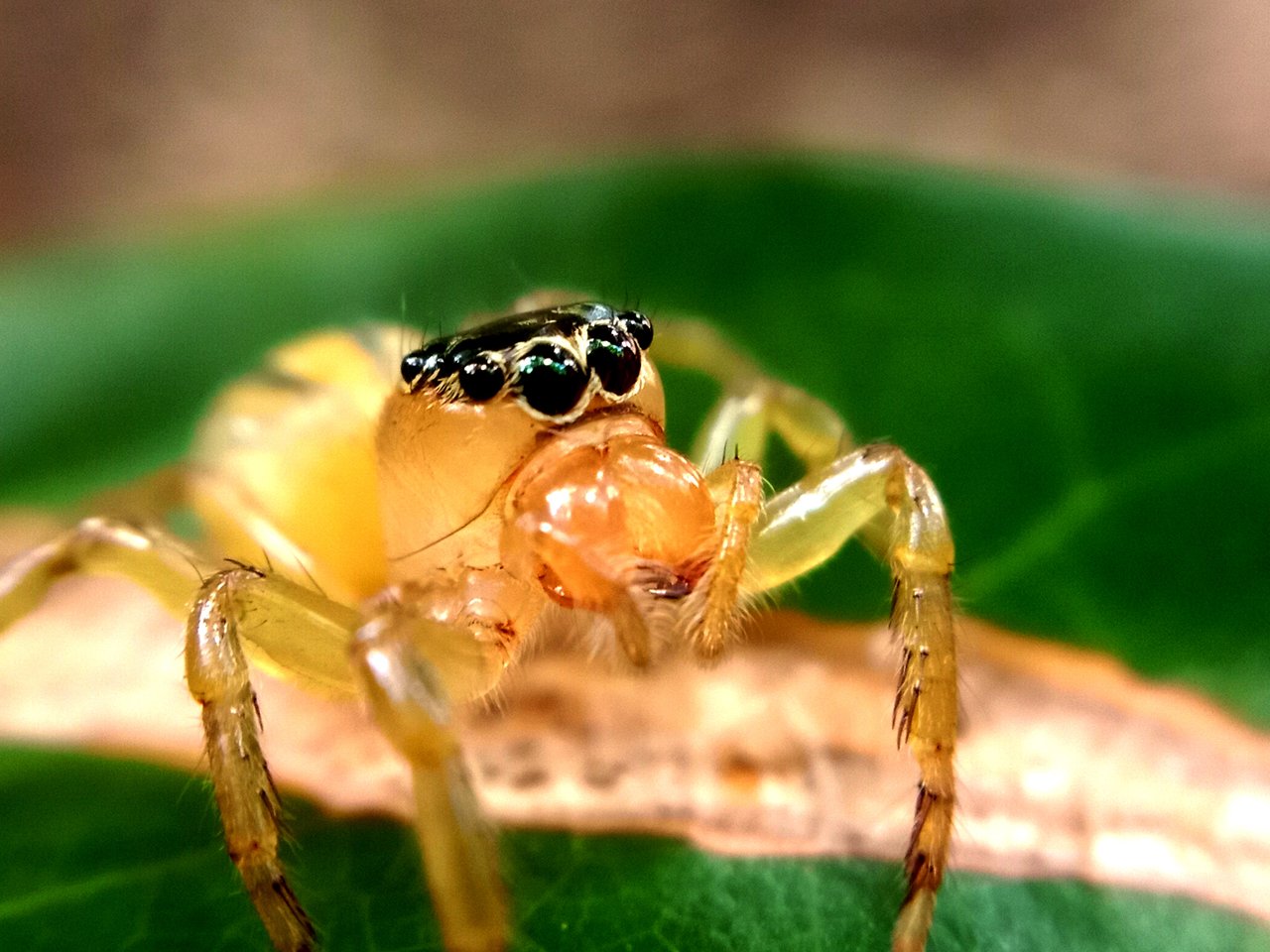 Spider
---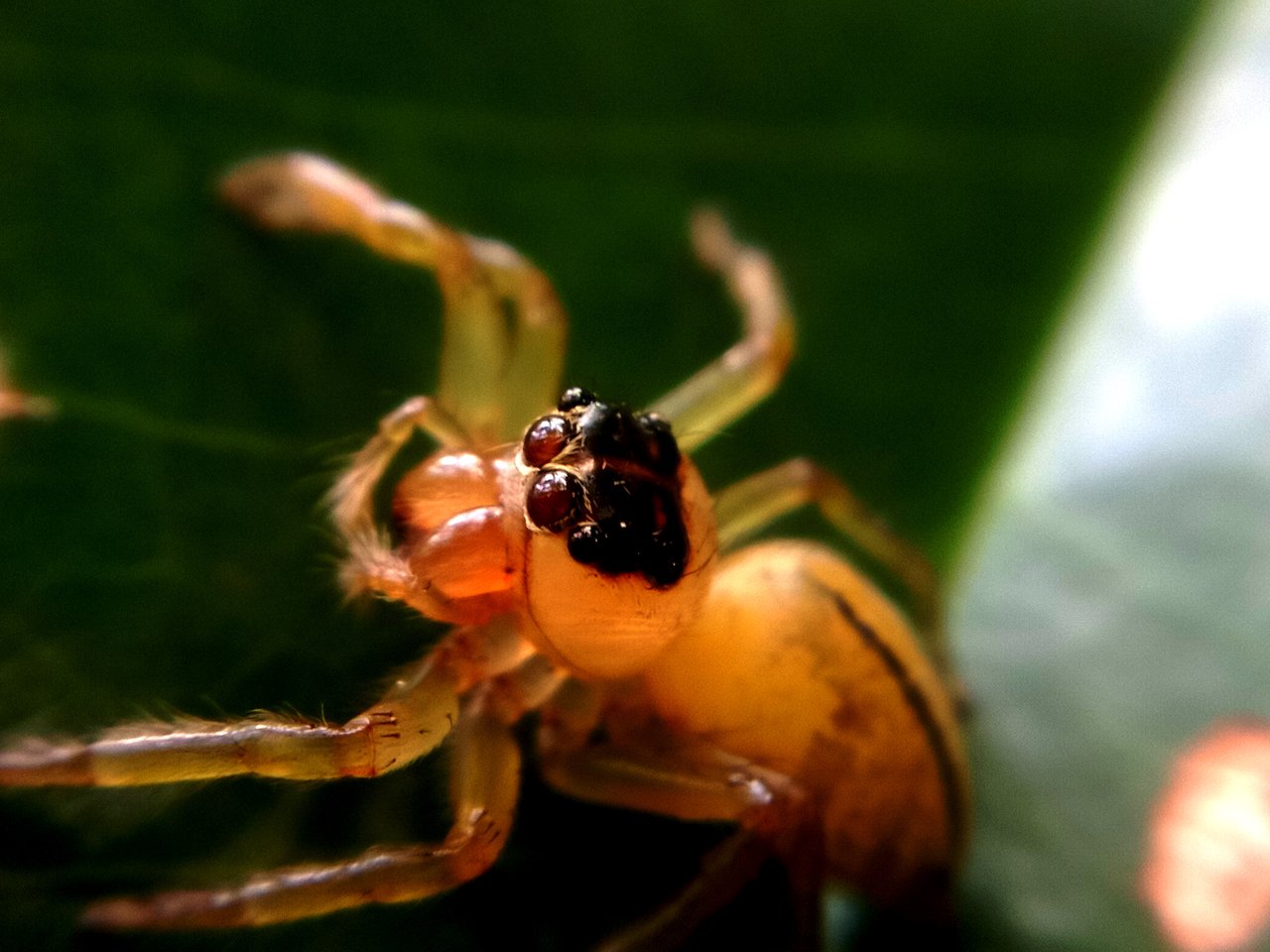 Spider
---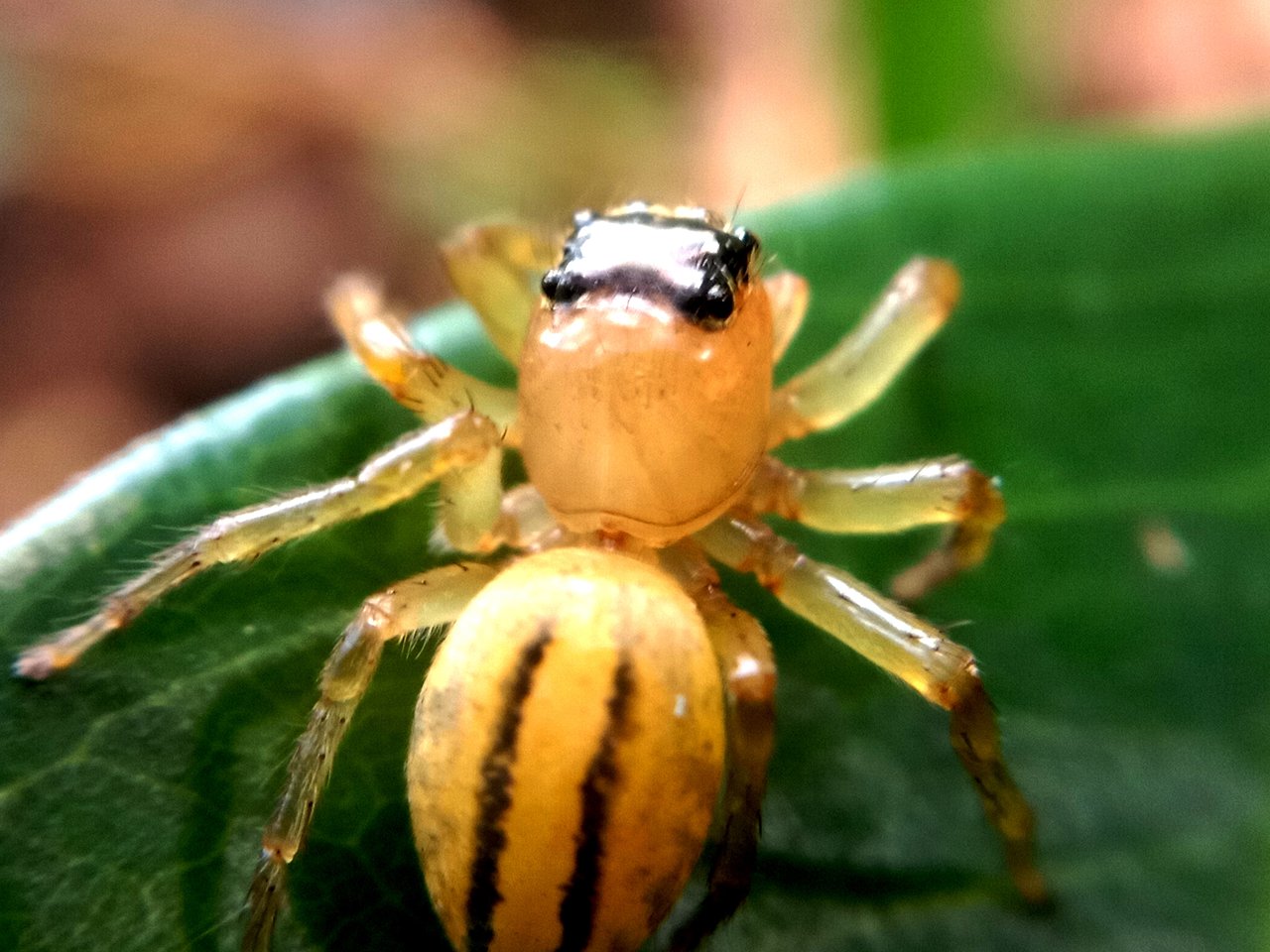 Spider
---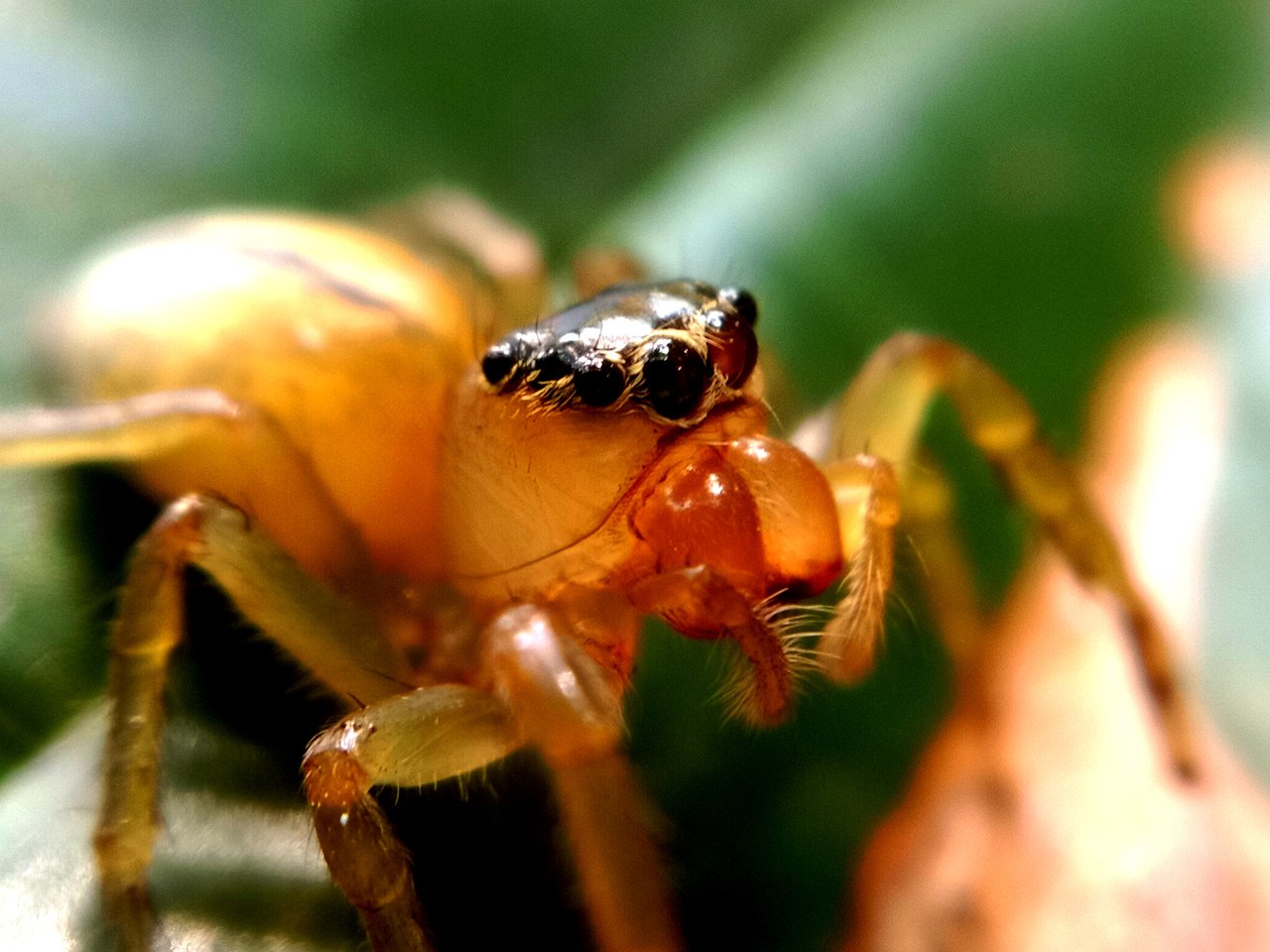 Spider
---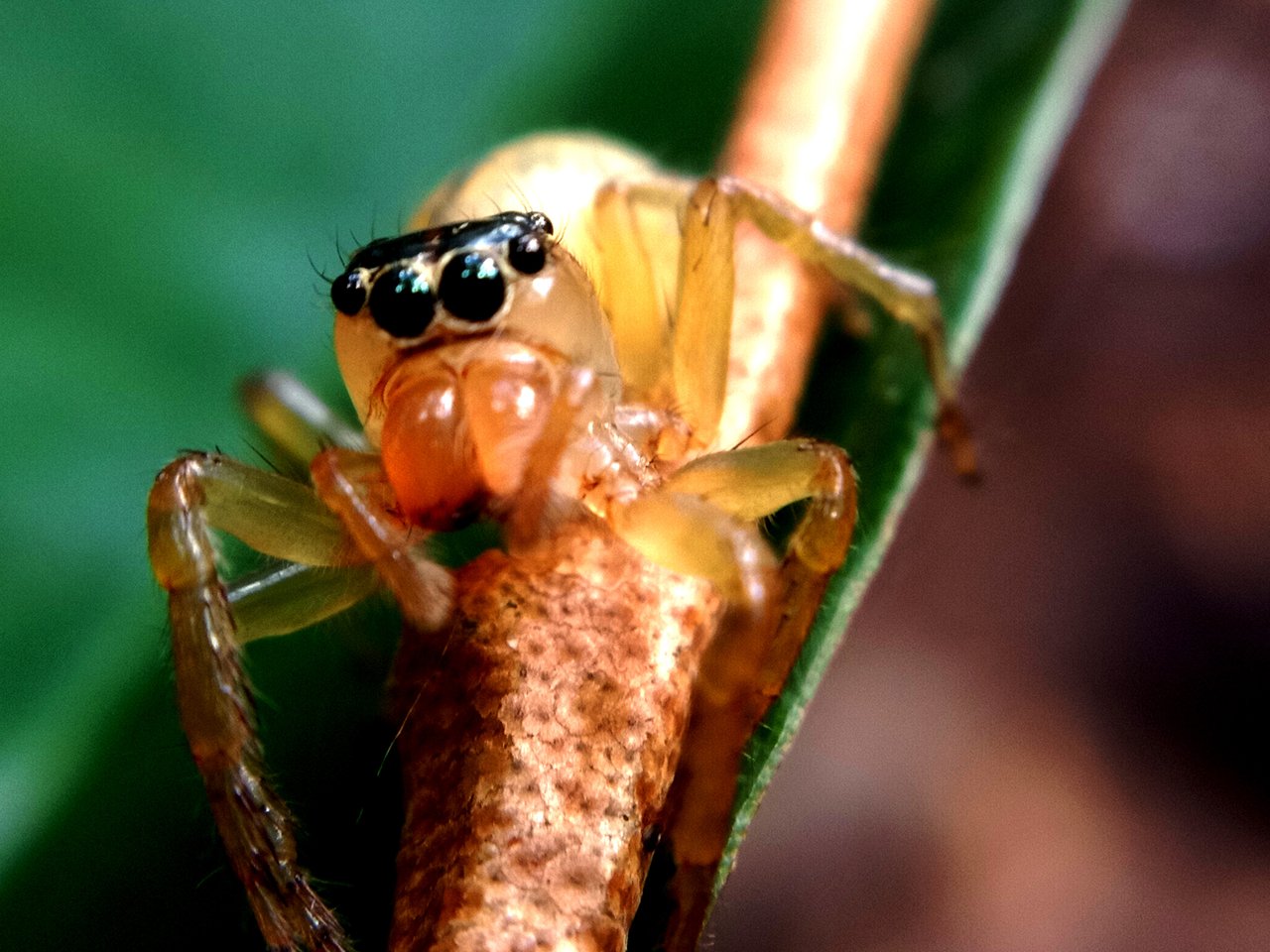 Spider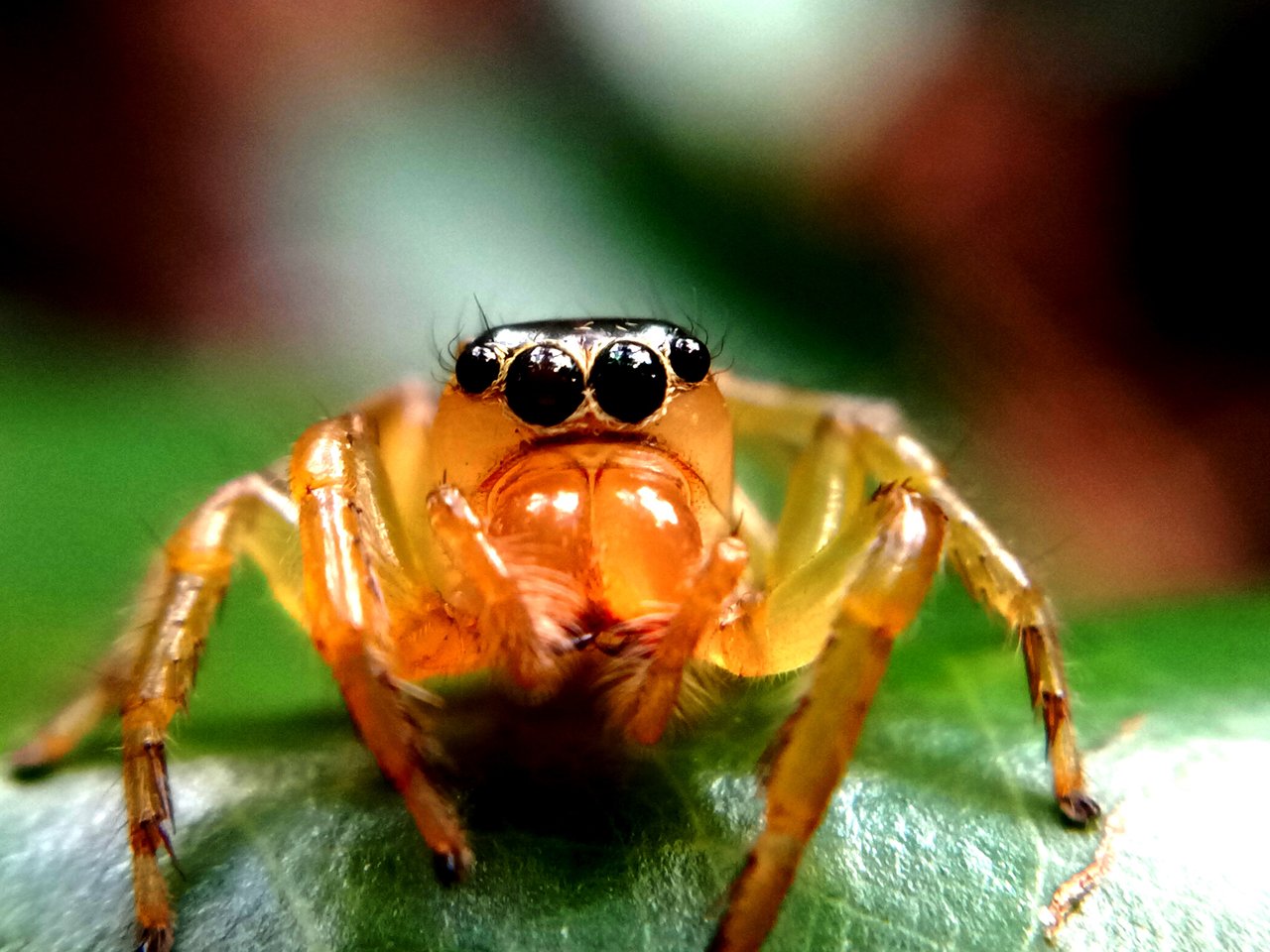 ---

---
INFO
---
| Photography Macro | Spider |
| --- | --- |
| Photographer | @master-dhian |
| Camera used | Handphone |
| Location Photo | Aceh Forest |
---