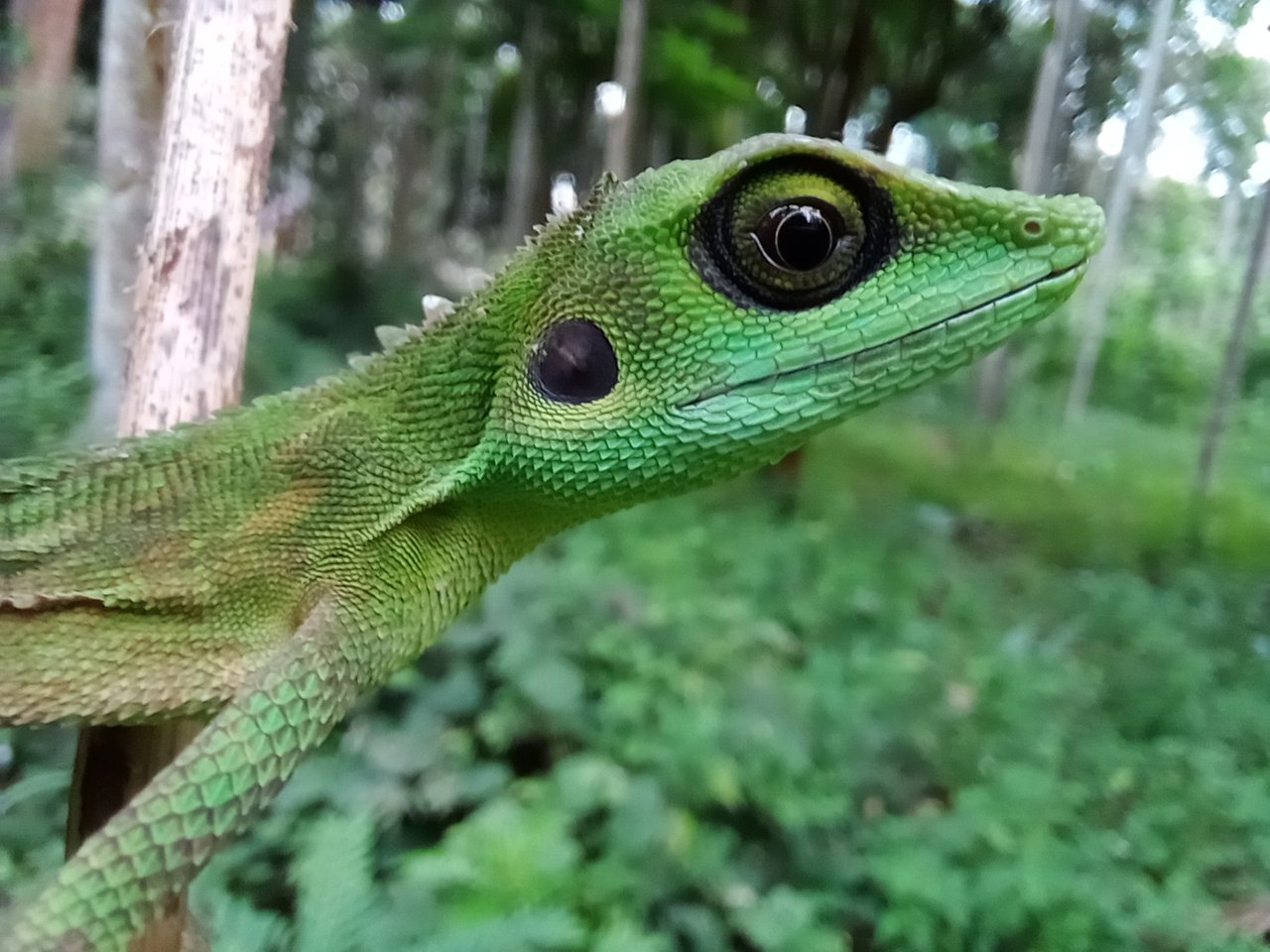 ---
Unique Green Chameleon in Aceh Forest
---
Hello everyone, meet again with @master-dhian who is here every day discussing various types of photos of insects, fungi and various other animals using macrophotography techniques, and today will show a chameleon sitting on a leaf.
In today's post I'm back in the contest held by @sultan-aceh, namely CONTEST STEEM-TRON STEEMIT | NEW STEEM WEEK 10 - SUPER MACROPHOTOGRAPHY IN WOX COMMUNITY, and this contest is directly supported by @xpilar who acts as Leader, and also admin of the XPILAR DUNIA community.
what I show this time is not an insect but a light green chameleon in the forest in Aceh, this chameleon is standing or perched on a leaf and I immediately take a picture carefully so that the chameleon does not run.
Garden chameleons are medium-sized, long, dangling tails, and four-fifths of them are tails. The serrations on the nape of the neck and back are more like a mane. These serrations consist of many flat, long, pointed scales but soft like skin.
The head is square and angular. Chin with a wide pocket, soft bony. The eyes are surrounded by eyelids that are quite wide, flexible, composed of scales in the form of beautiful fine spots, light green to dark green in color, which can turn brown to black when disturbed. A rust-like reddish-brown spot is found behind the mouth under the tympanum. Rows of such patches, which often coalesce into streaks, are present on the shoulders and on the lateral sides of the front; the farther back, the more blurred the chameleon's color will be.
below are a few of some chameleon pictures that I can photograph:
---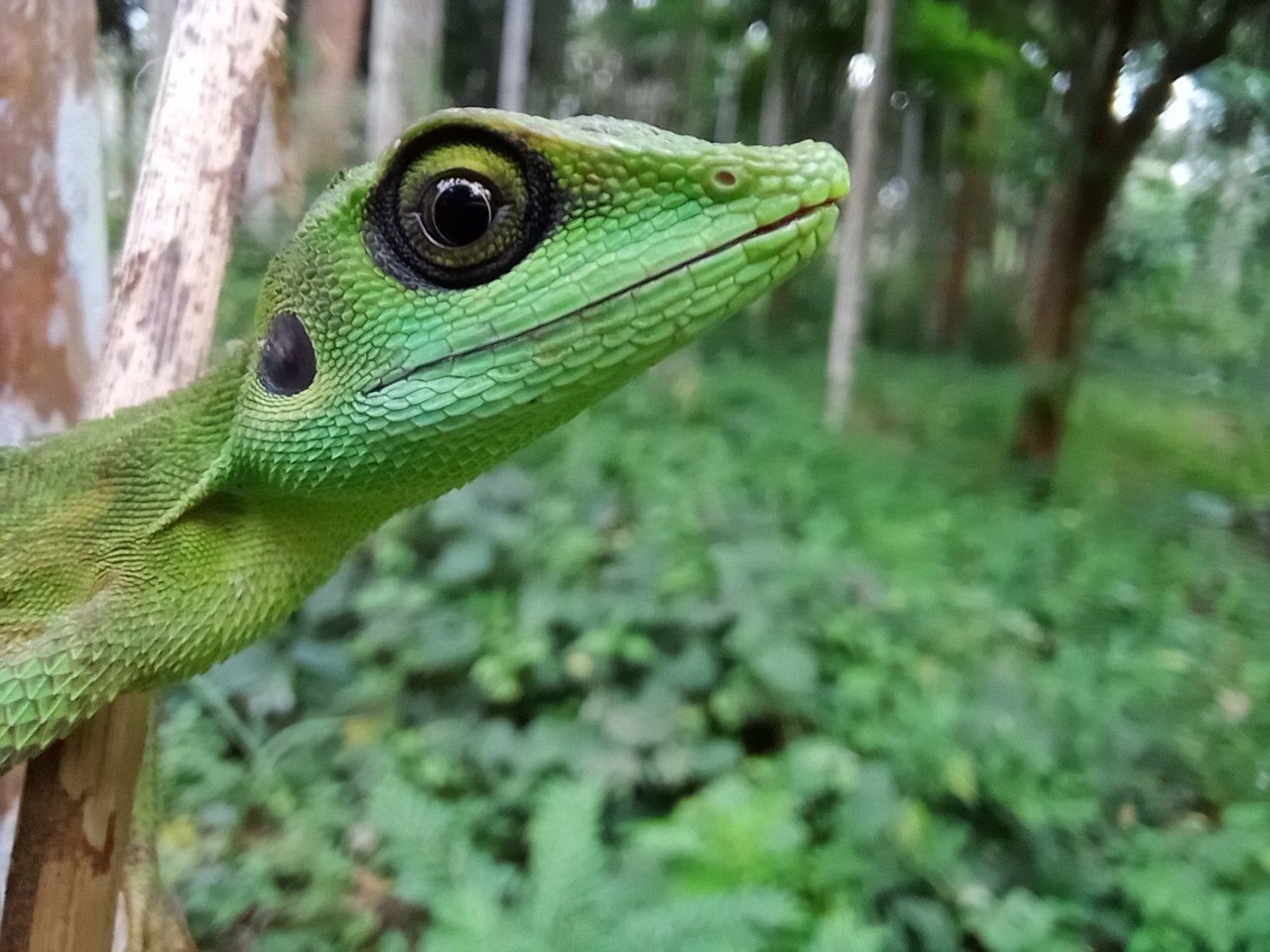 chameleon
---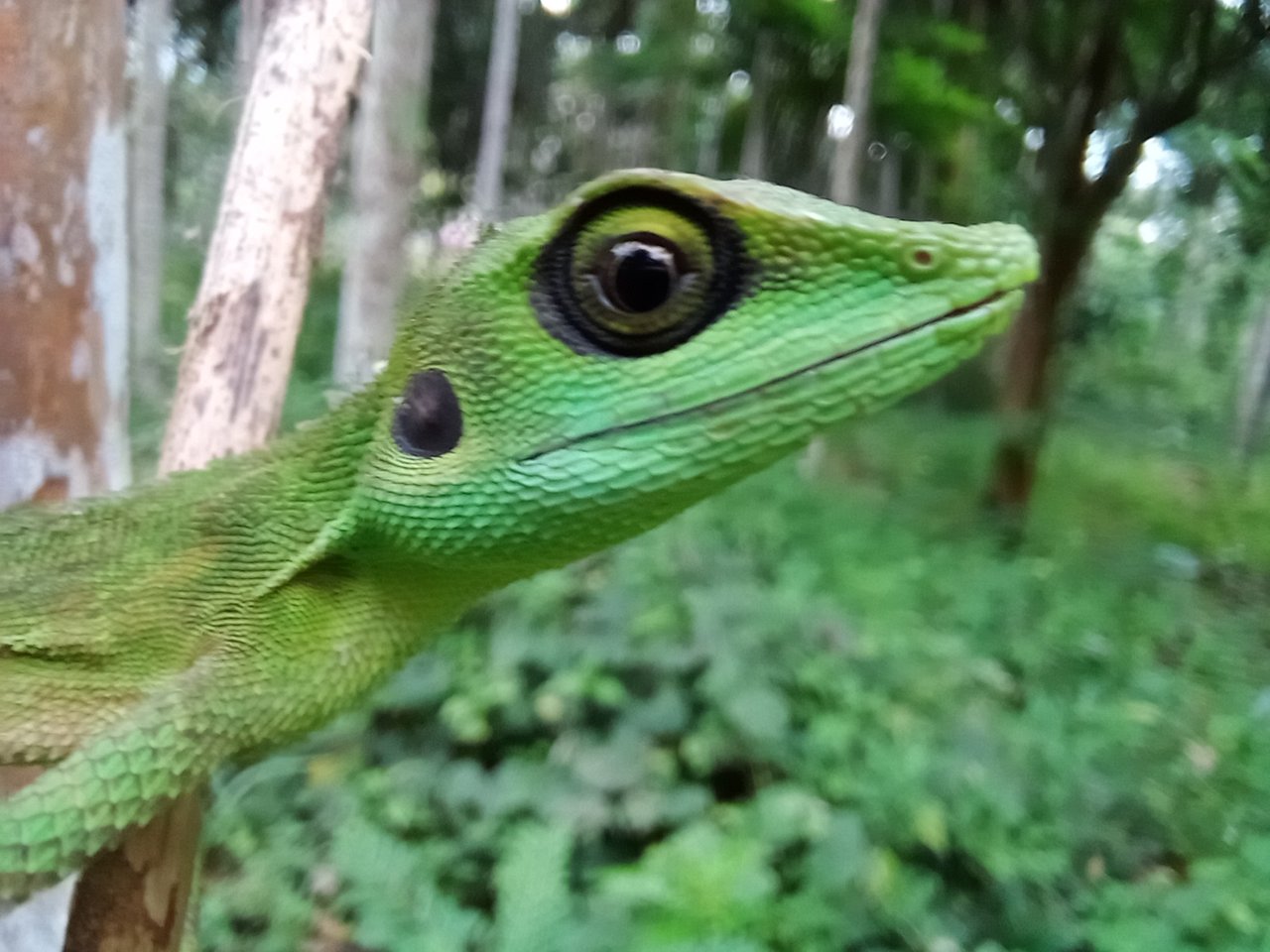 chameleon
---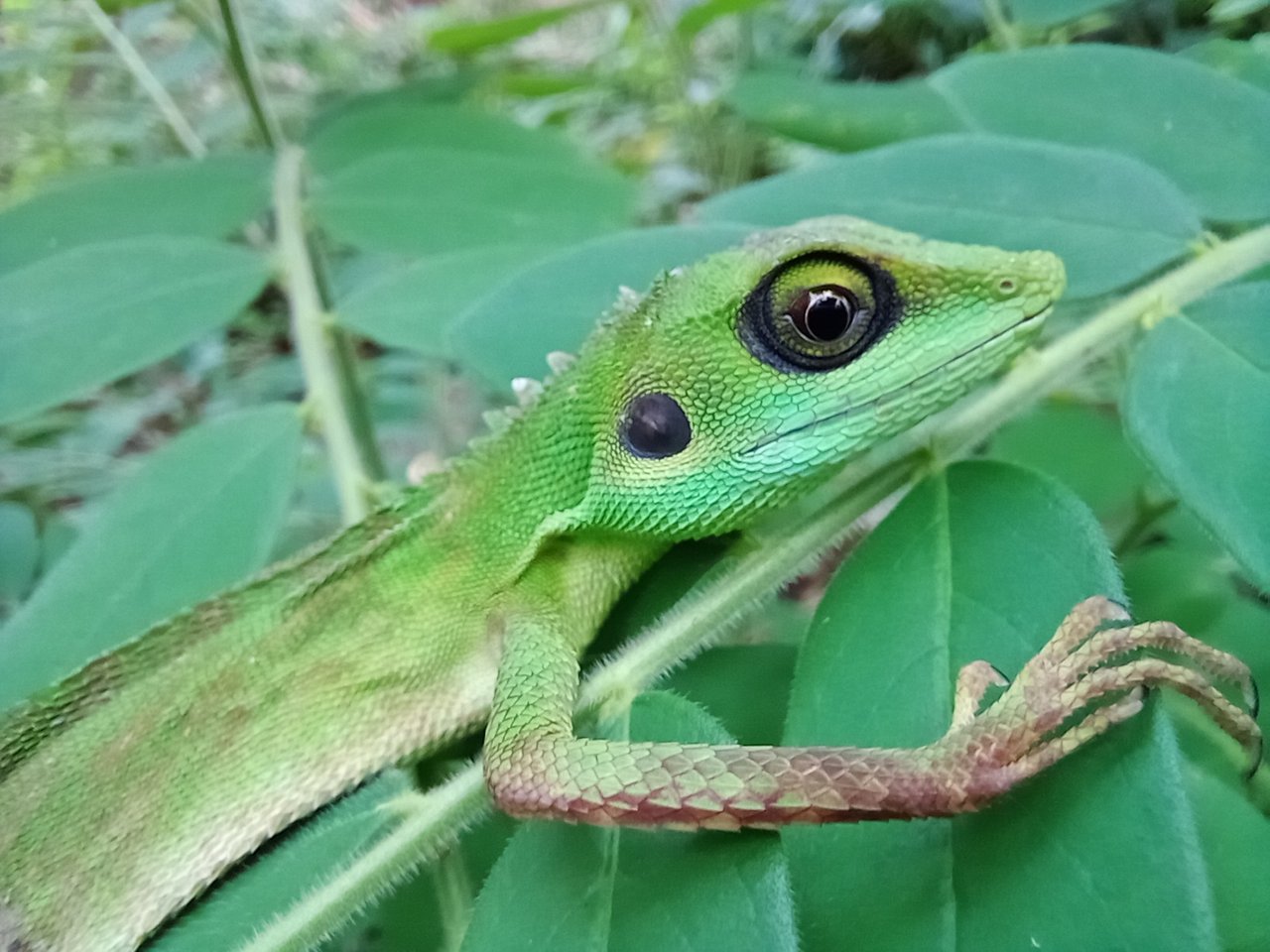 chameleon
---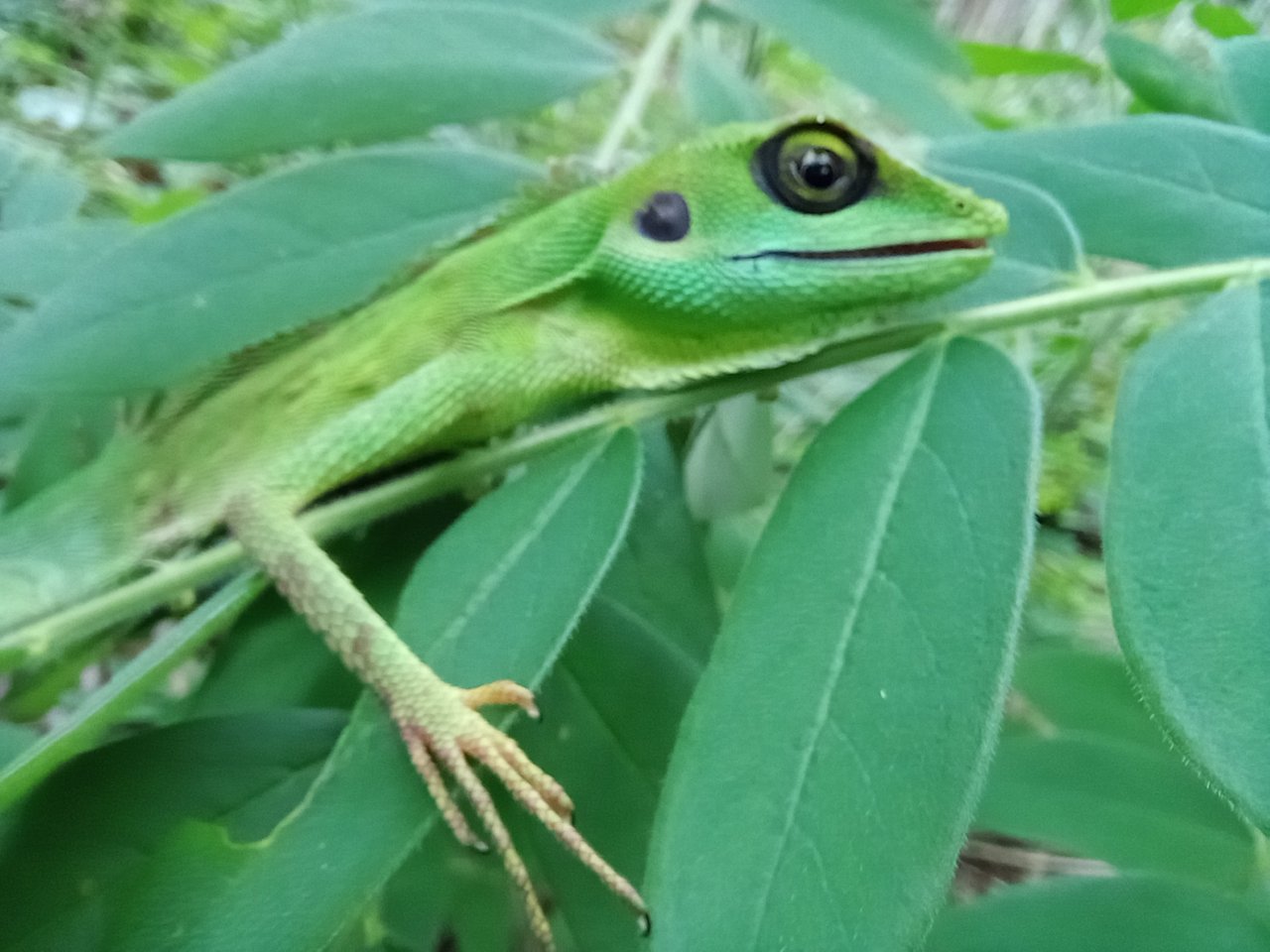 chameleon
---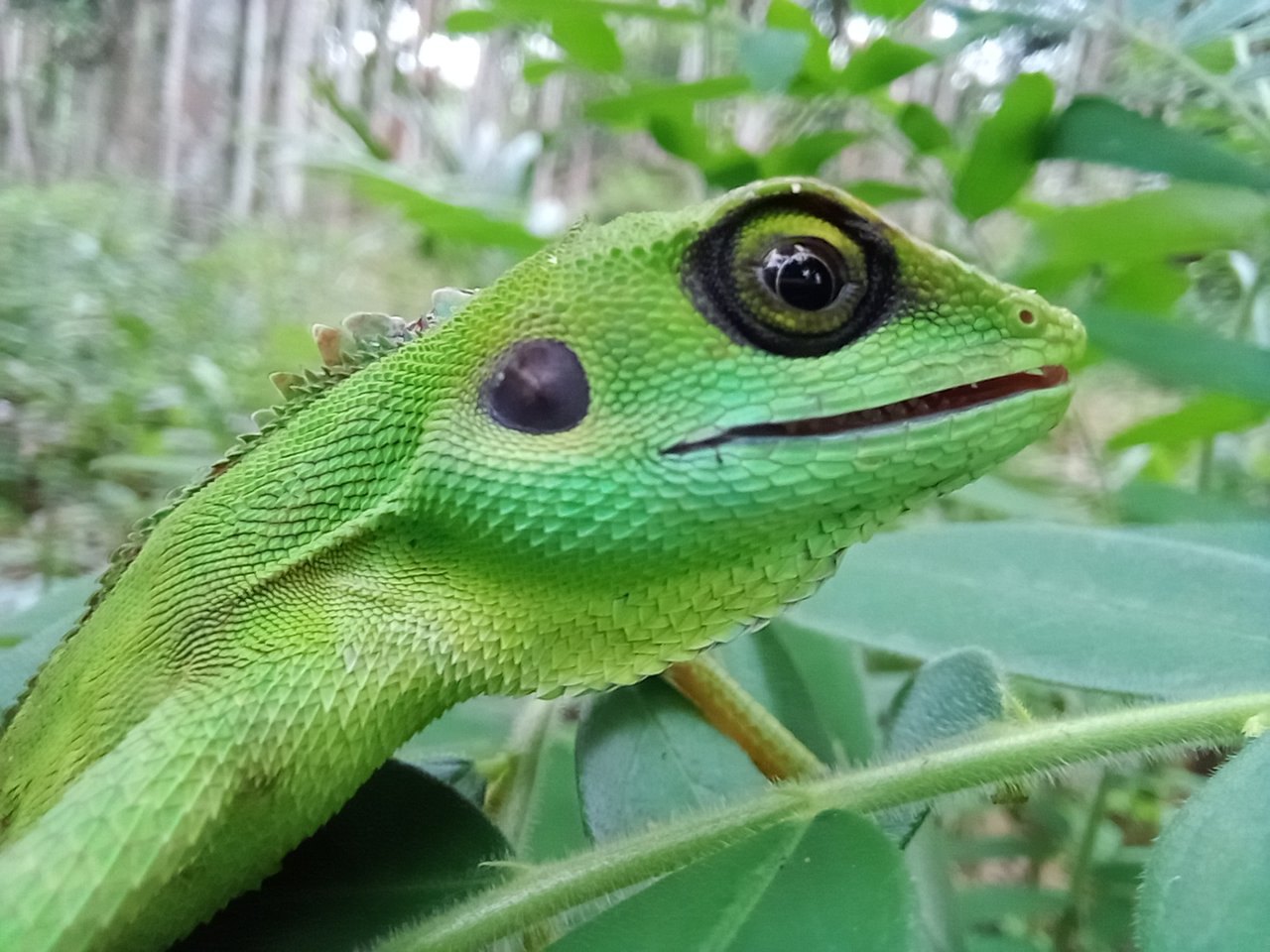 chameleon
---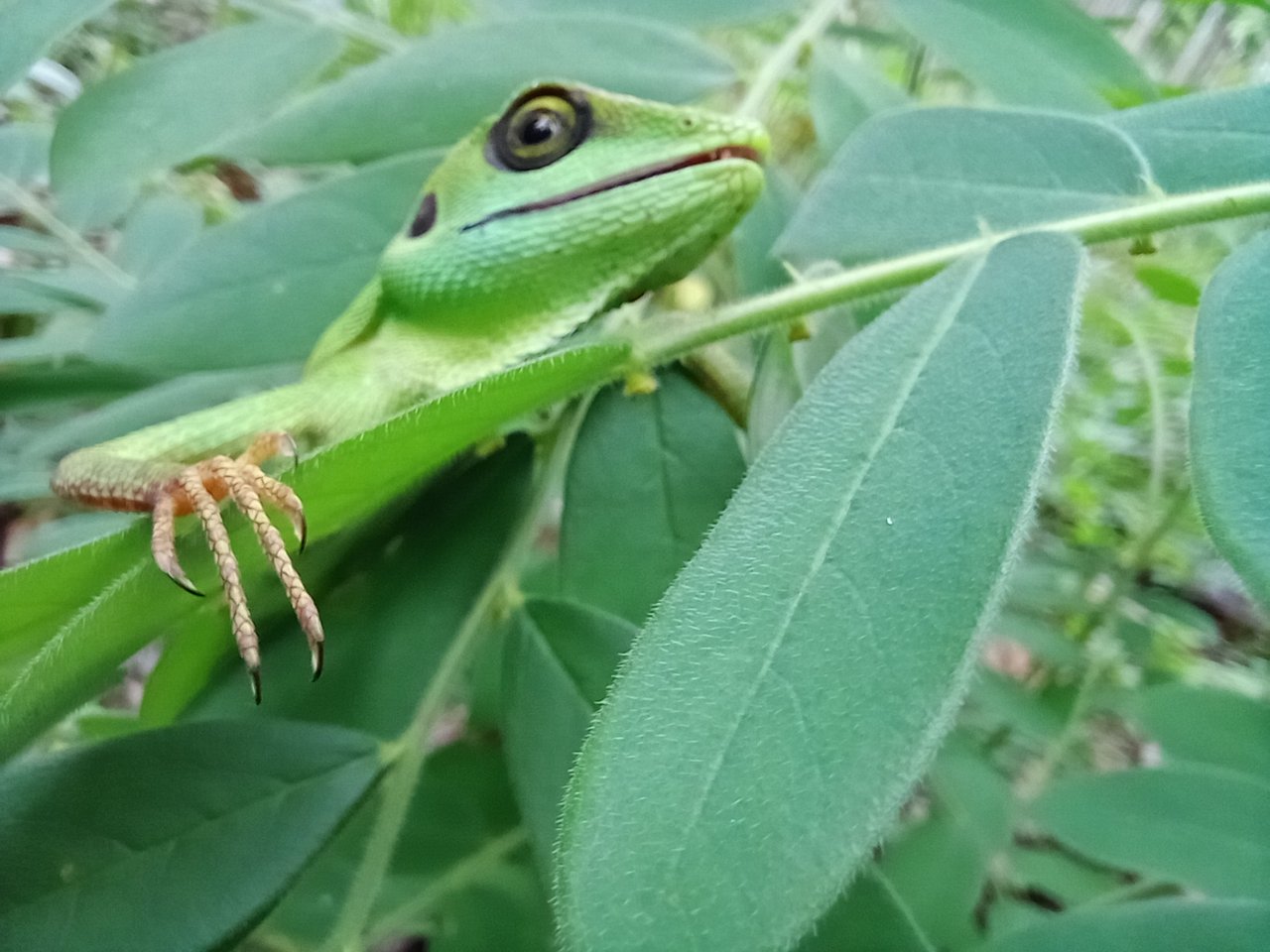 chameleon
---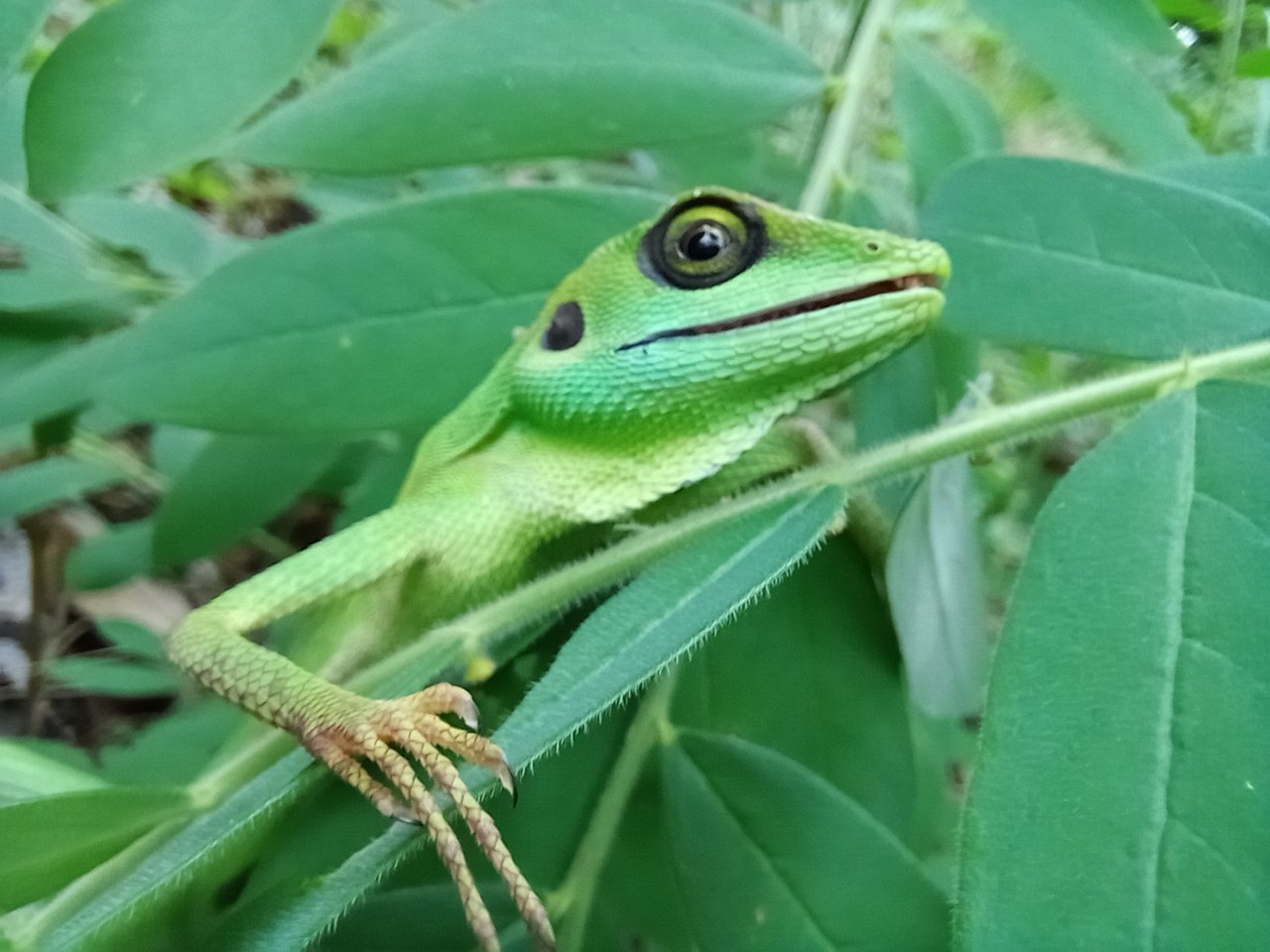 chameleon
---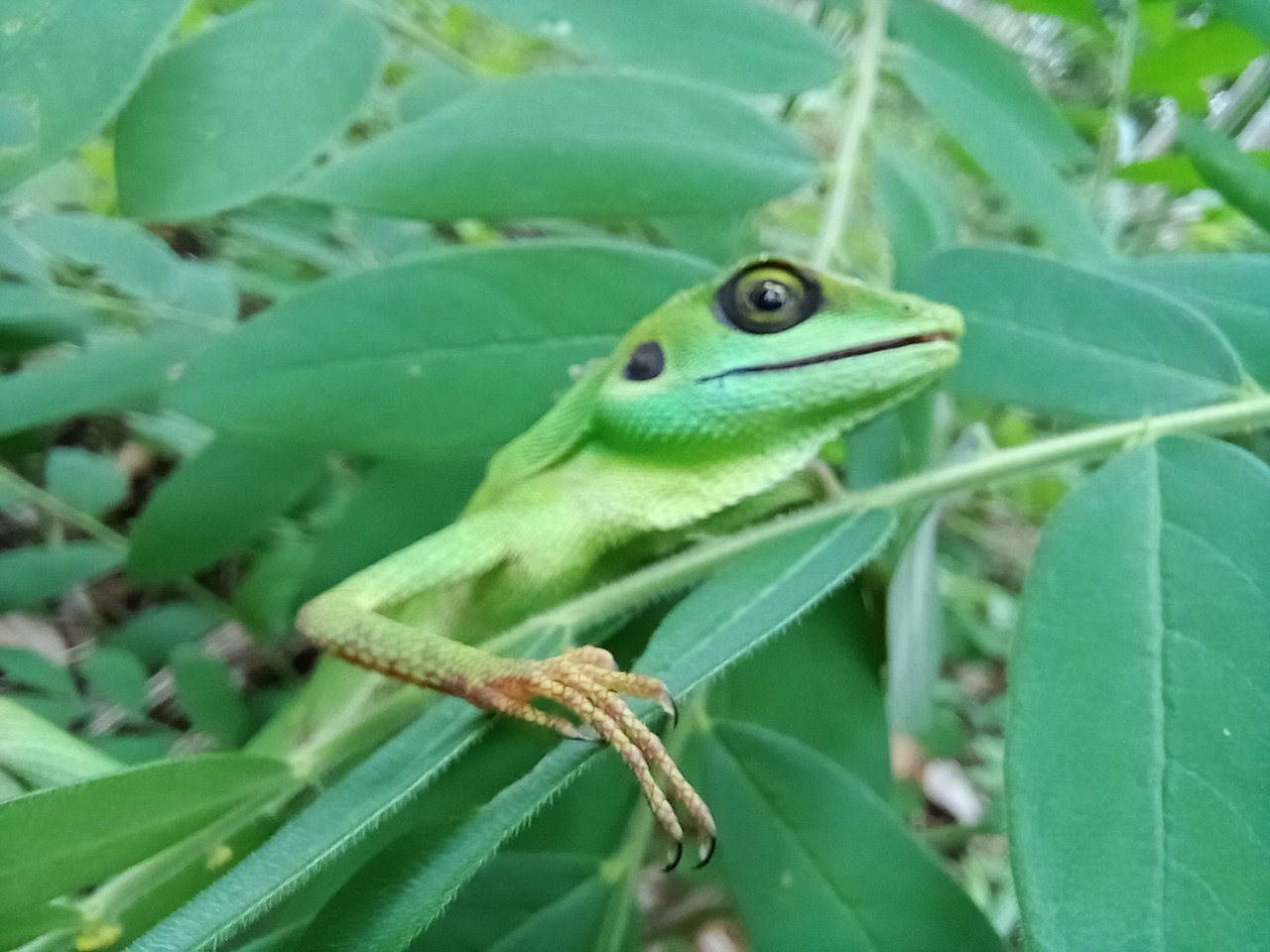 chameleon
---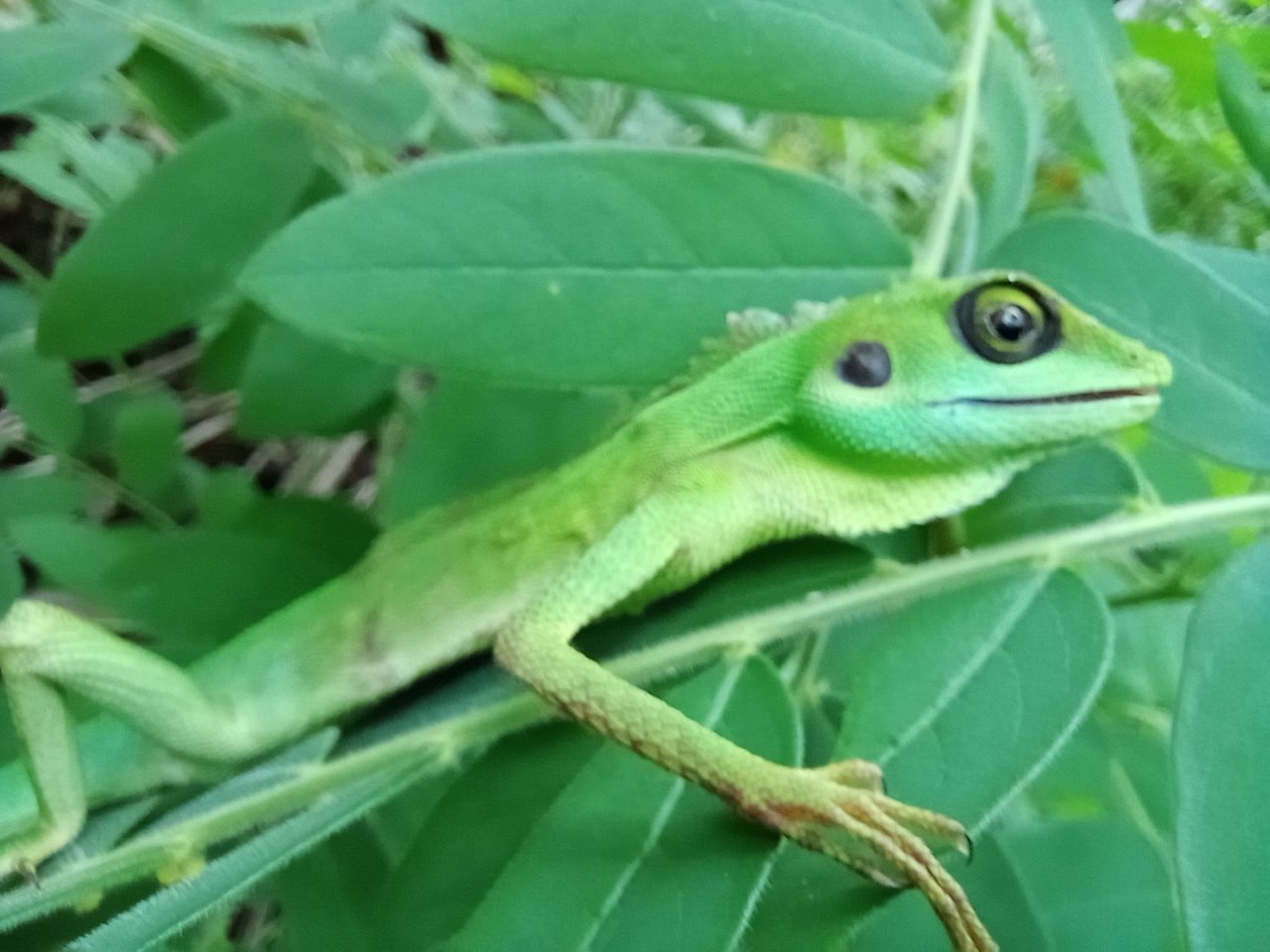 chameleon
---

---
INFO
---
| Photography Macro | chameleon |
| --- | --- |
| Photographer | @master-dhian |
| Camera used | Handphone |
| Location Photo | Aceh Forest |
---