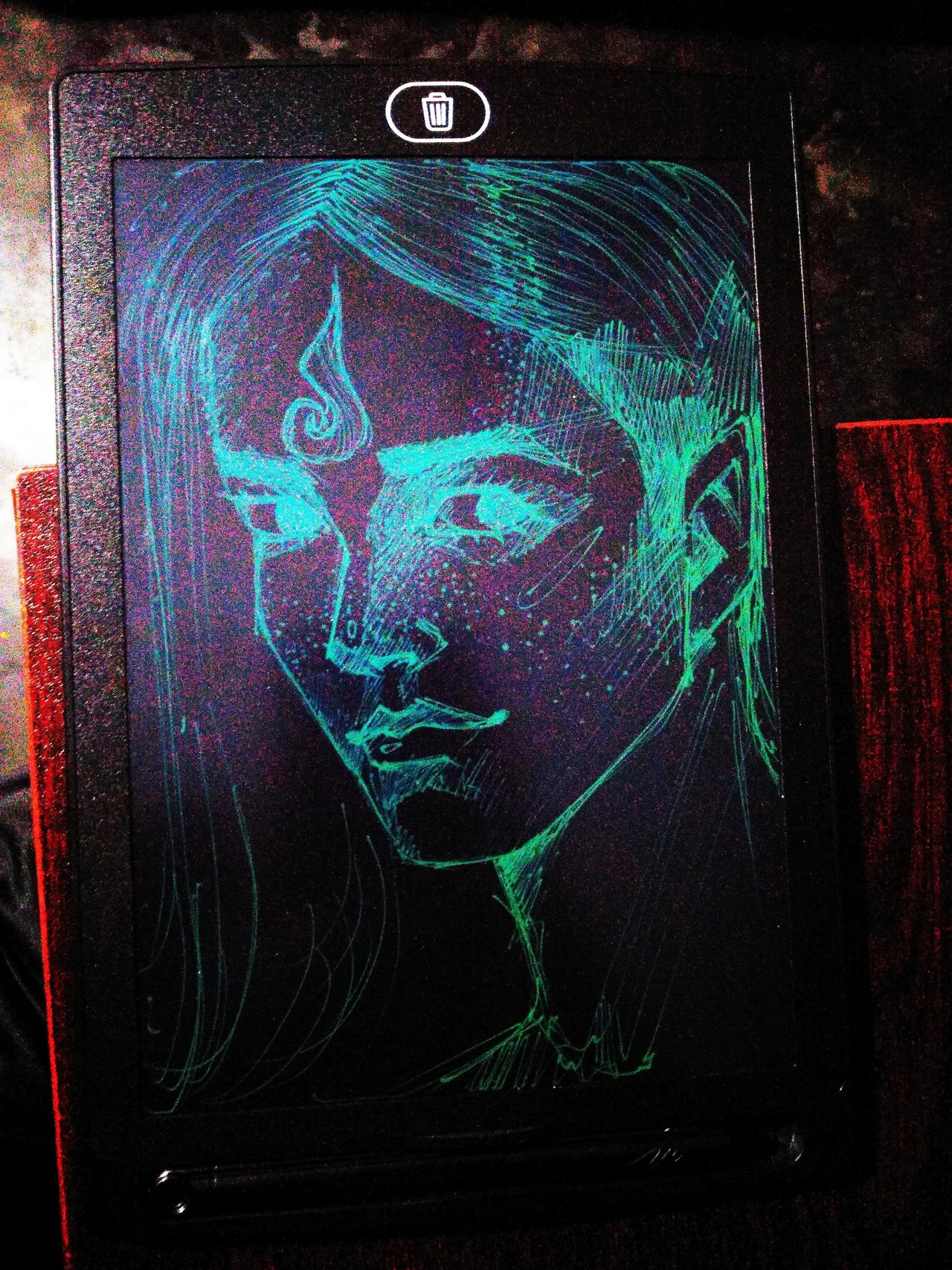 I have always wondered what this lcd tablet thing is. As the advertising says, its made for kids. It was cheap, only 5 dollars so i went ahead and bought one.
And it is surprisingly amazing. It is great for quick sketches and for generating ideas.
It also has short of pen pressure thing with it.
The problems with this tablet is that you can't erase while drawing, you have to erase the entire board, also you can't export your drawings. which is a real problem because the surface of this tablet is so reflectable that its almost impossible to get a good snap shot.
I had to hold it in so many different angles to get a good lighted photograph.
Then i had to use some editing tweaks to get it to be worth looking at.
However, despite those two things, i am absolutely loving this thing and very fun to draw with it.
Here are two more.
This one is a scary face with sharp teeth...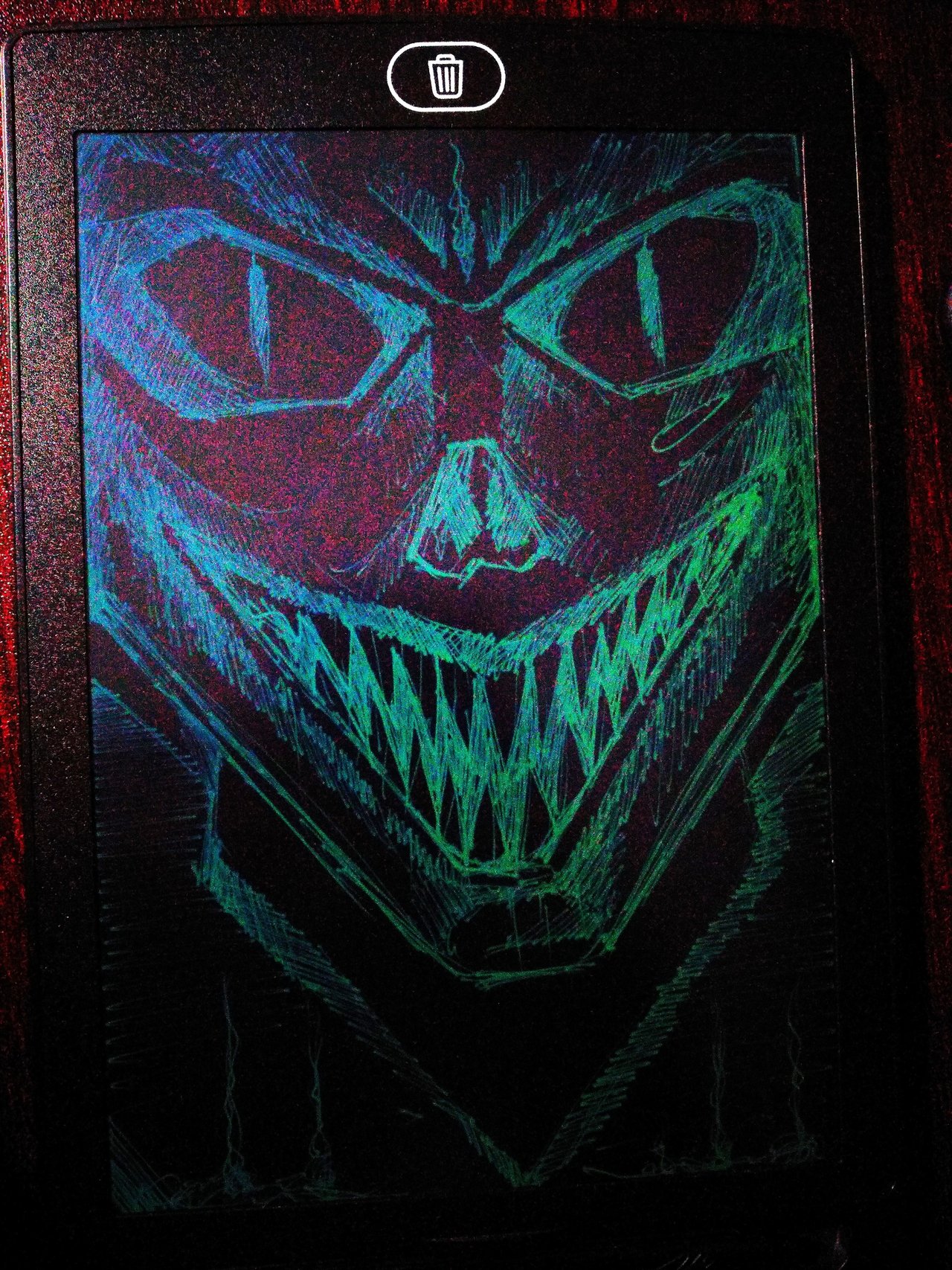 And this one is a plain portrait drawing...