Hi all!
From my animal series, I present to you my new artwork of one of the strongest aerial animals by name, eagle.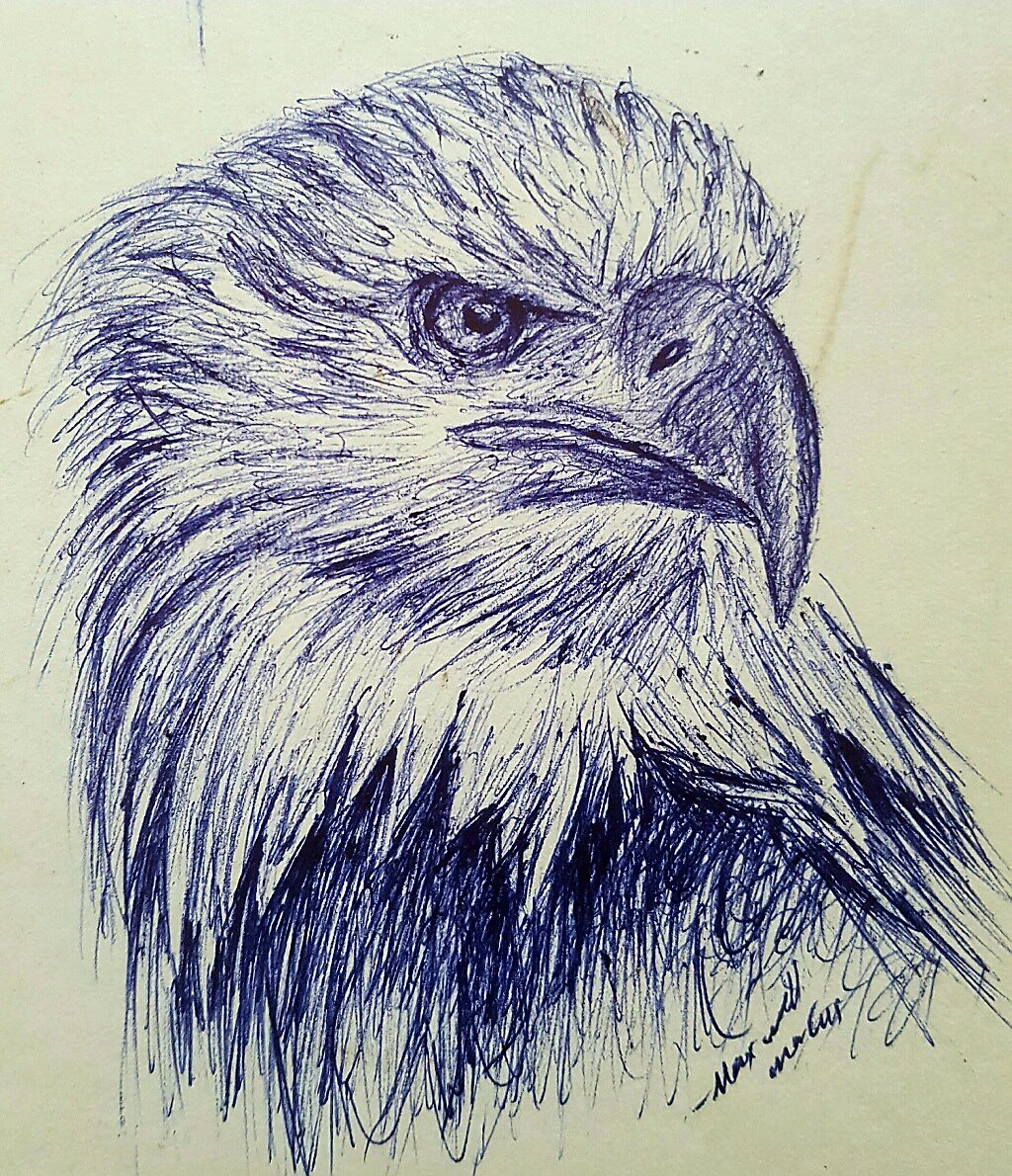 This is a bird of prey that belongs to the family of Accipitridae. They are believed to be the strongest aerial animal.
They posses big foot, large wings and heavy beak which enable them to pearce the flesh of their prey. They can sight preys from a very far distance.
Because of their strength and agility, they are usually used to represent a symbol of war and dominion.
The drawing was done with a blue ballpoint pen on a cardboard paper. Below are my steps: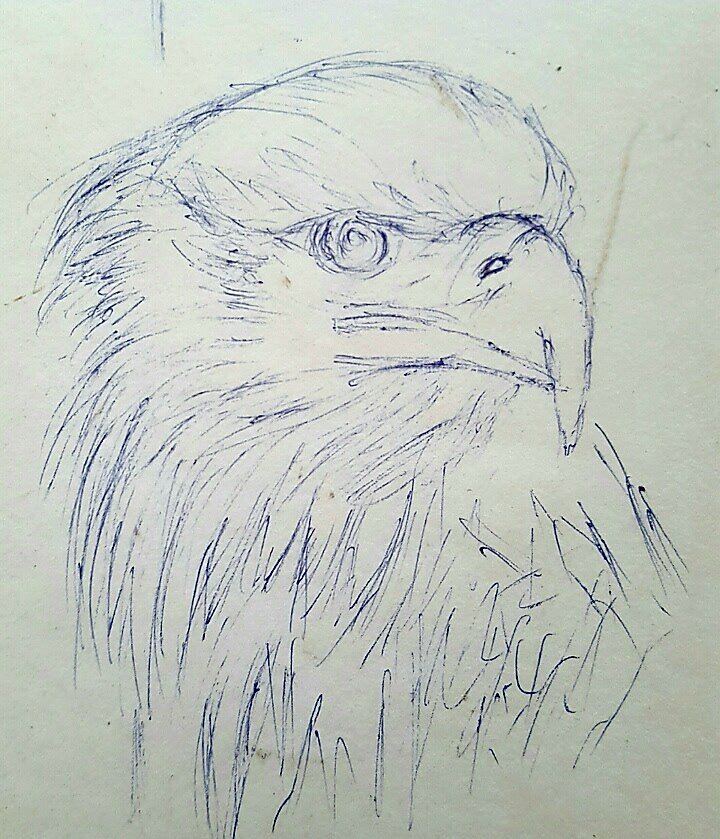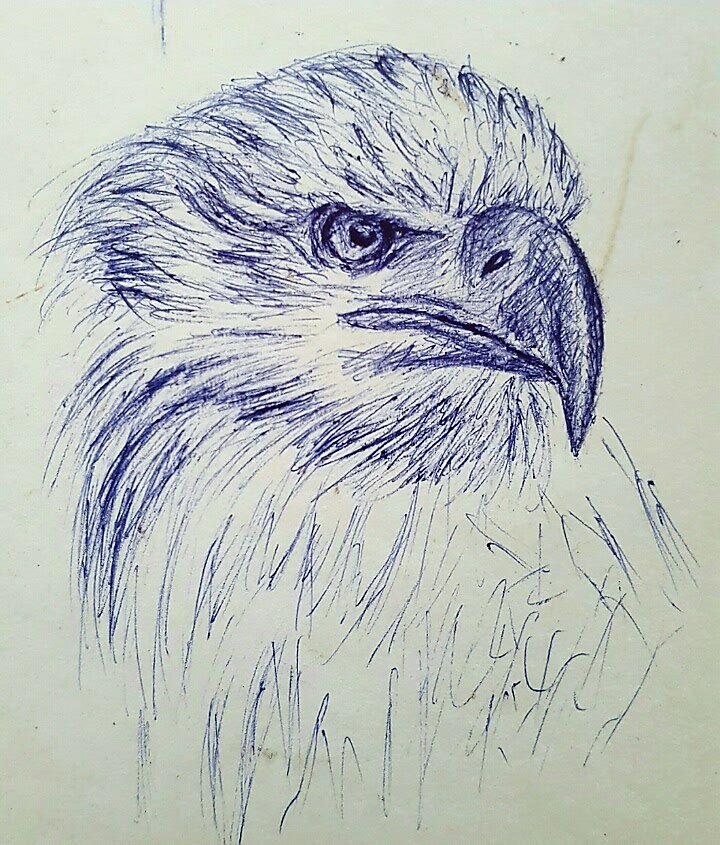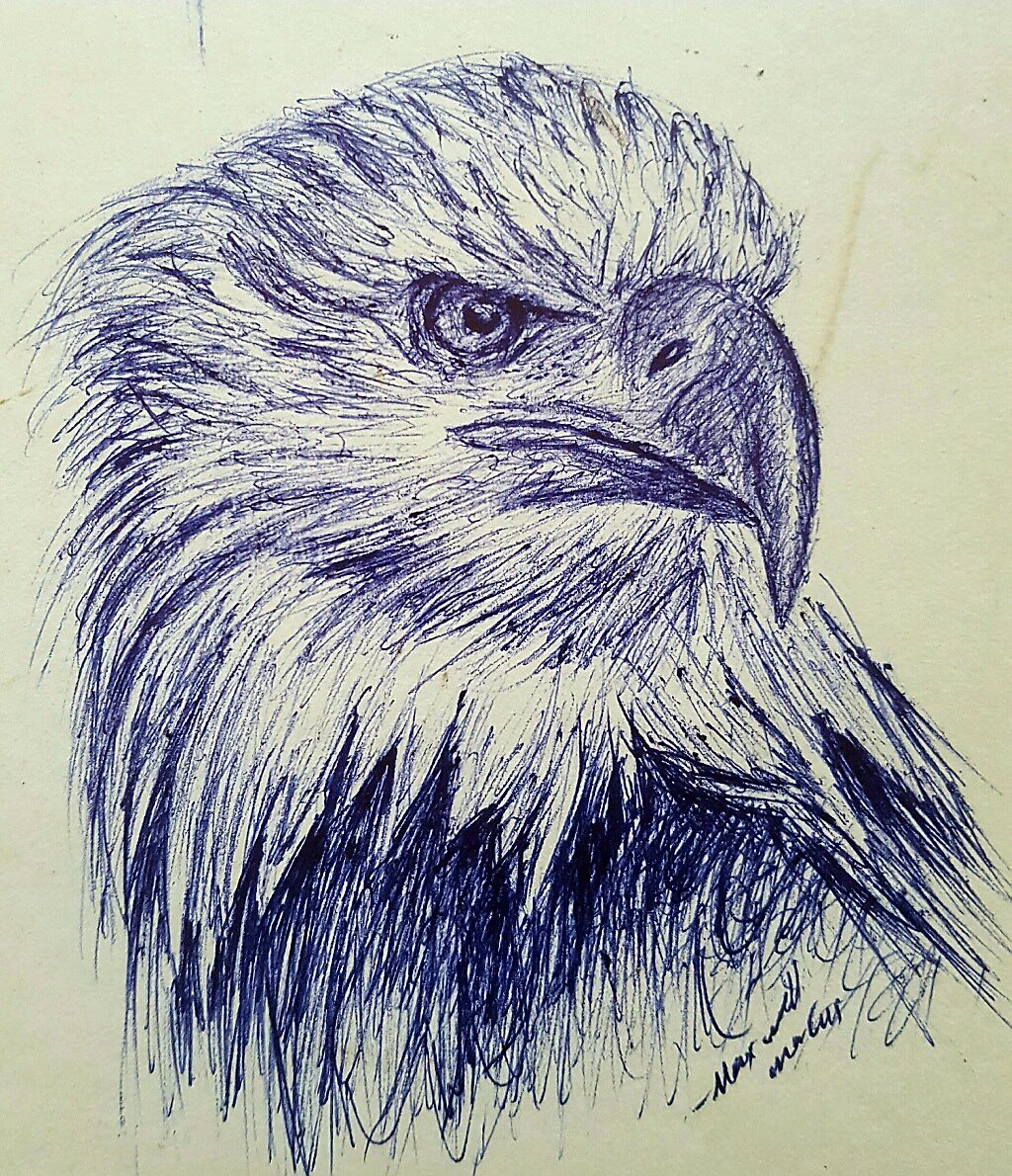 Thank you.