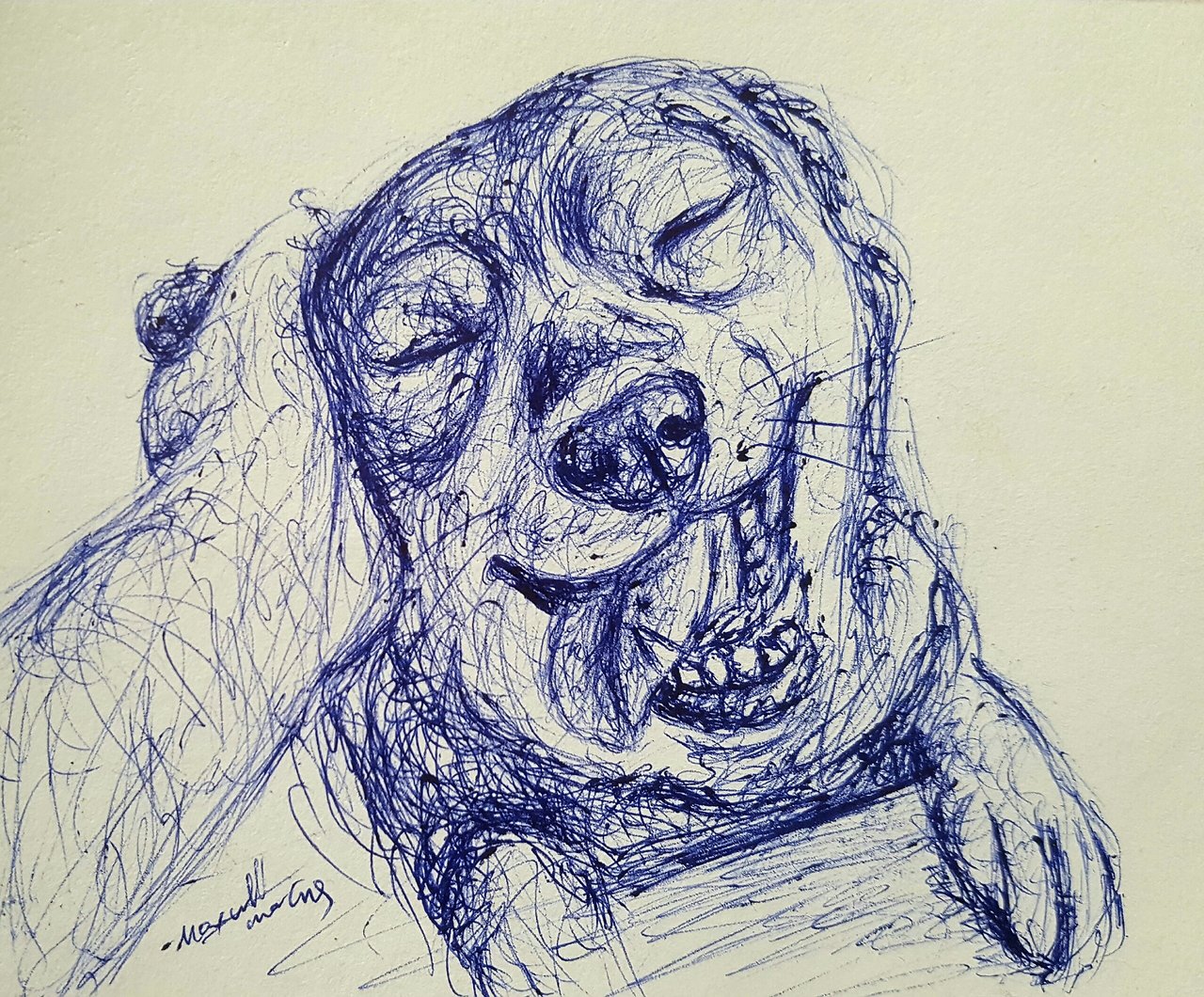 Hi all!
Today, I want to show you my new art. It's a scribble sketch of a dog.
This dog is enjoying its moment as it gets some gentle touches from its owner.
As its left ear is being caressed in a caring manner, it pops out its tongue and closes its eyes for more satisfaction.
The drawing was done with a blue ballpoint pen on a cardboard paper. I used scribble style to create this piece. My steps are below: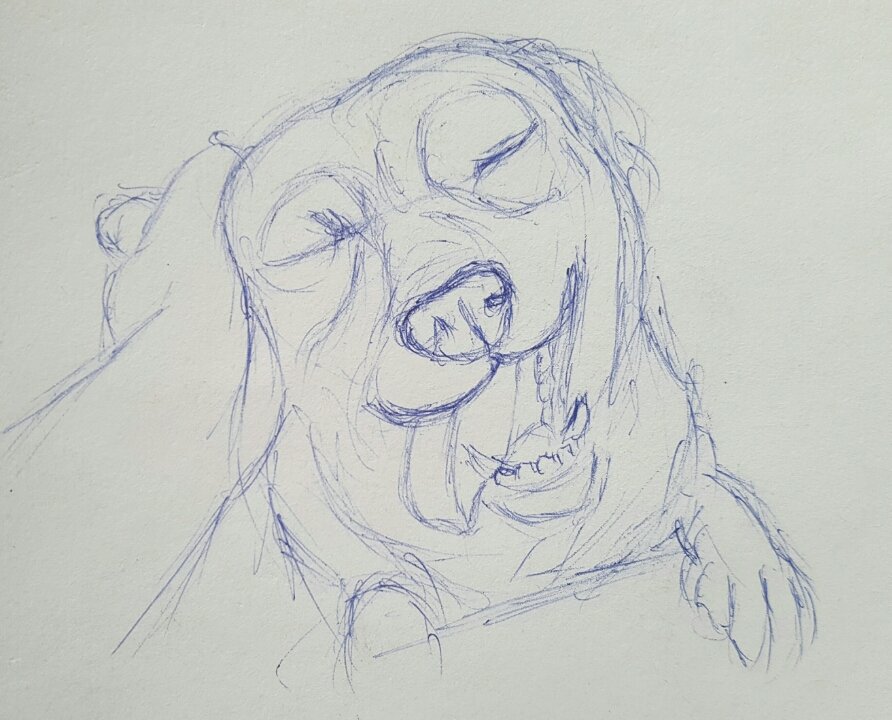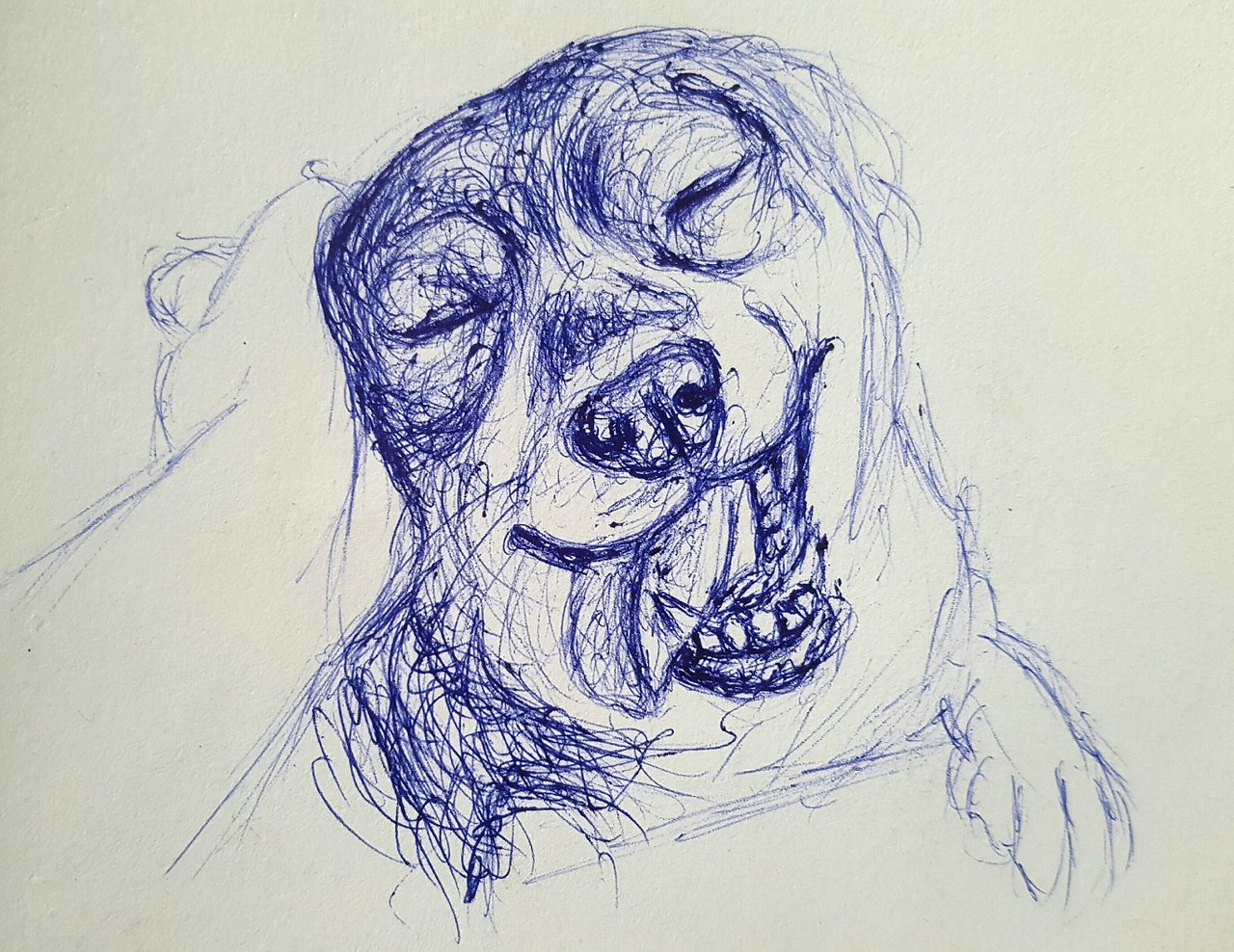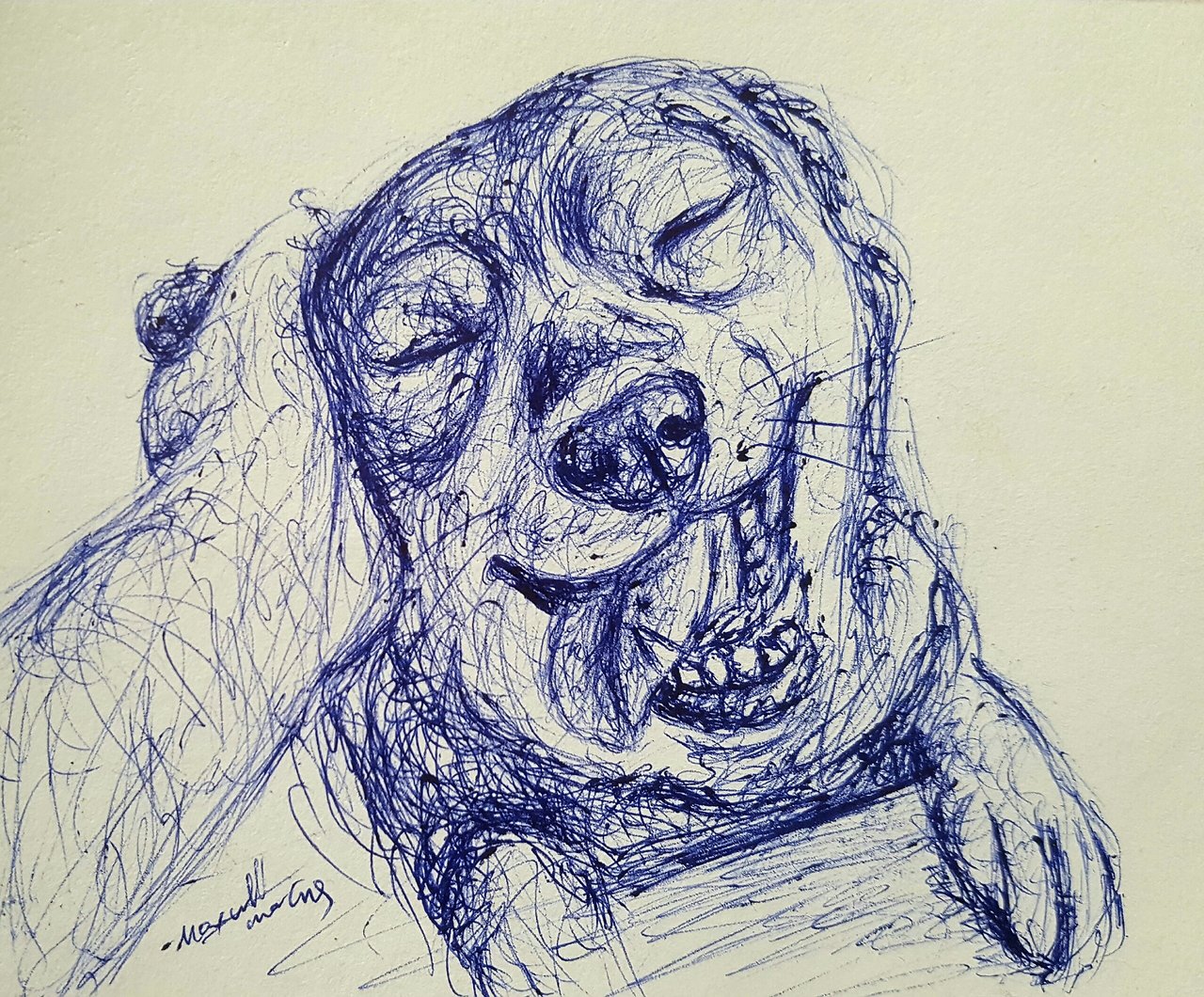 Thank you.