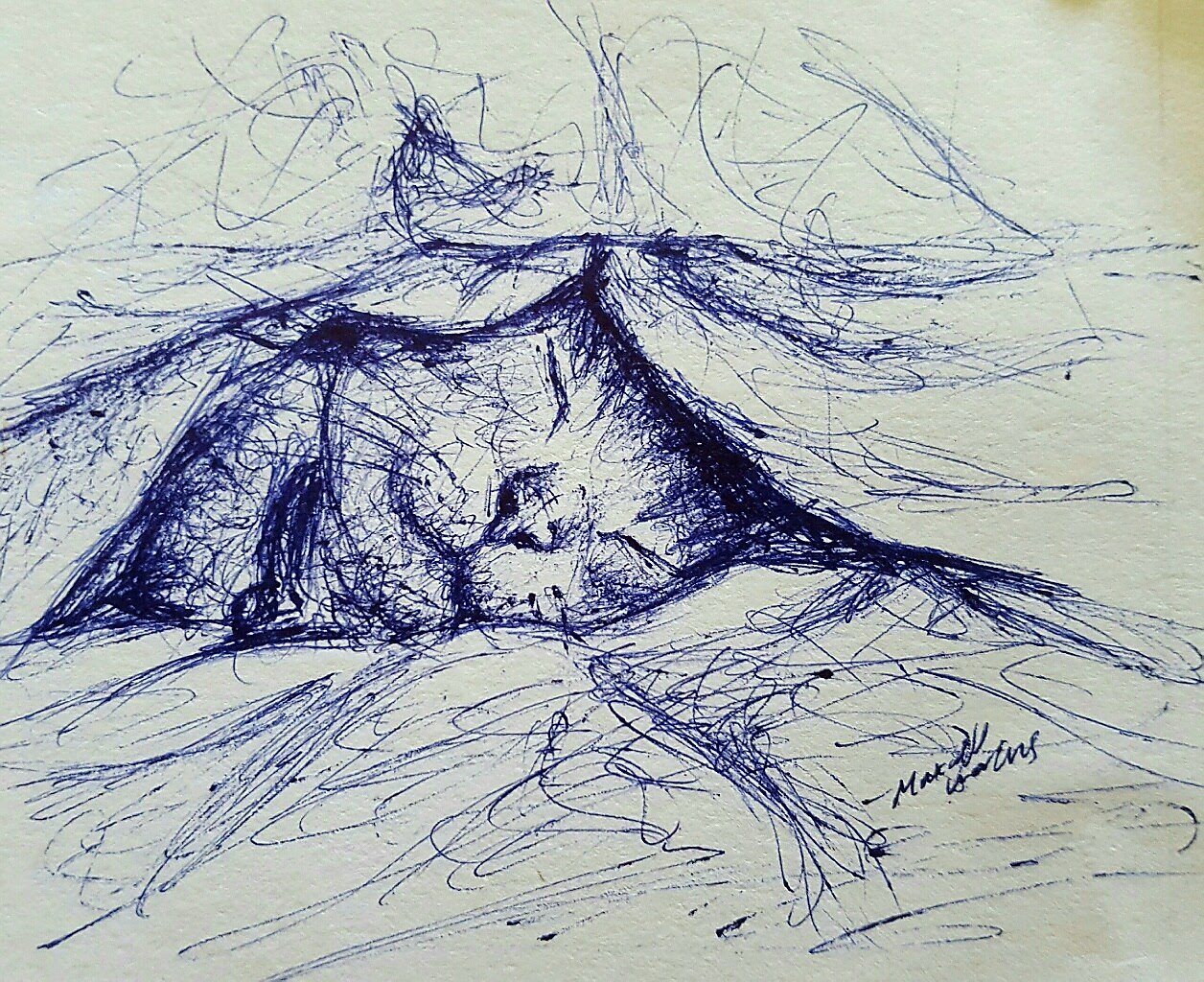 Here is my new sketch of a cat sleeping peacefully after being covered with a white blanket.
I did this work on a cardboard paper using a scribble stye.
From a blank sheet to traces of lines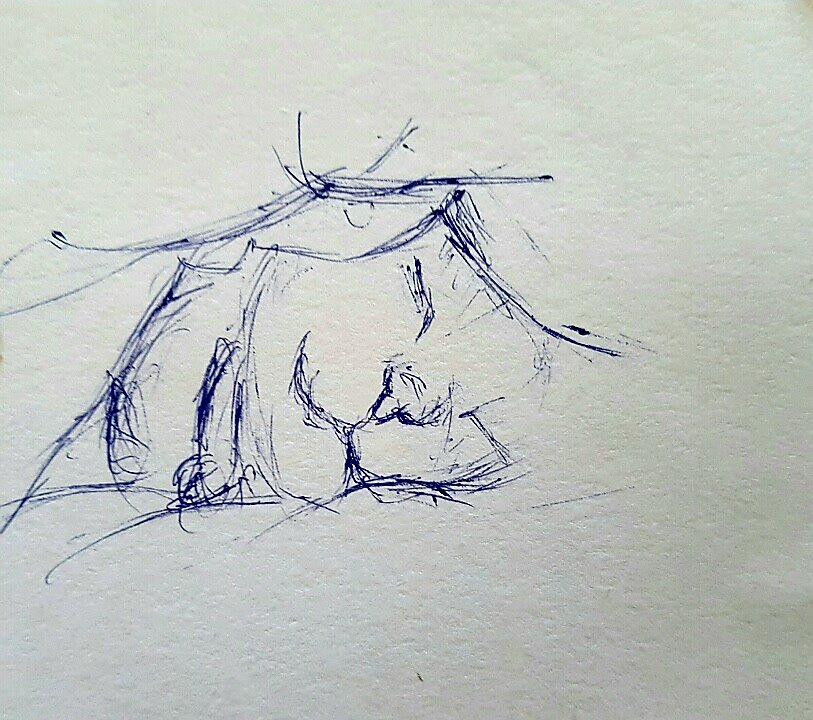 Then, to building of forms with squiggles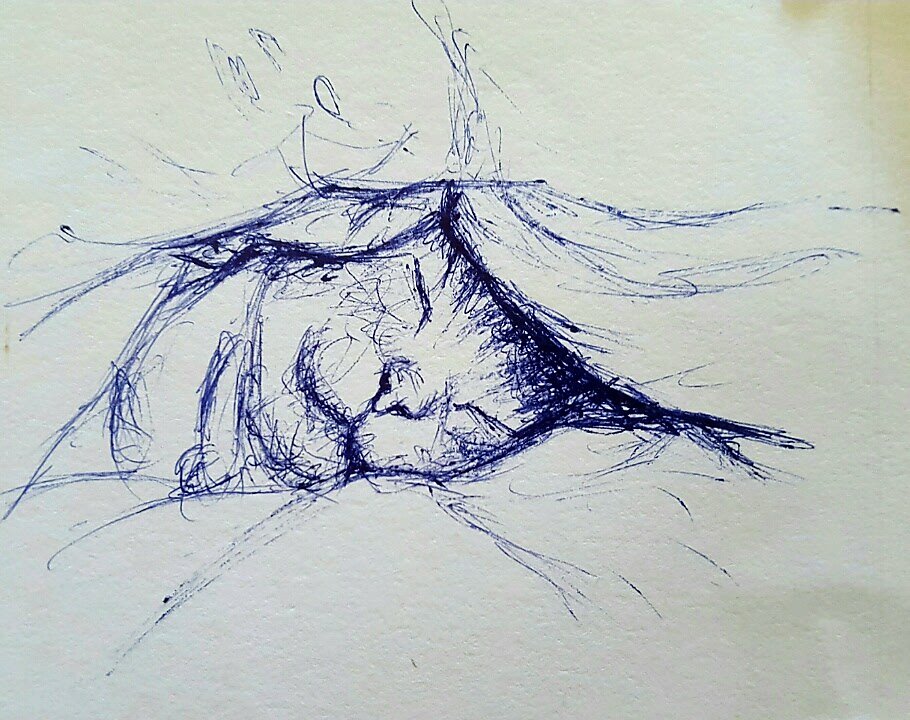 And the final outcome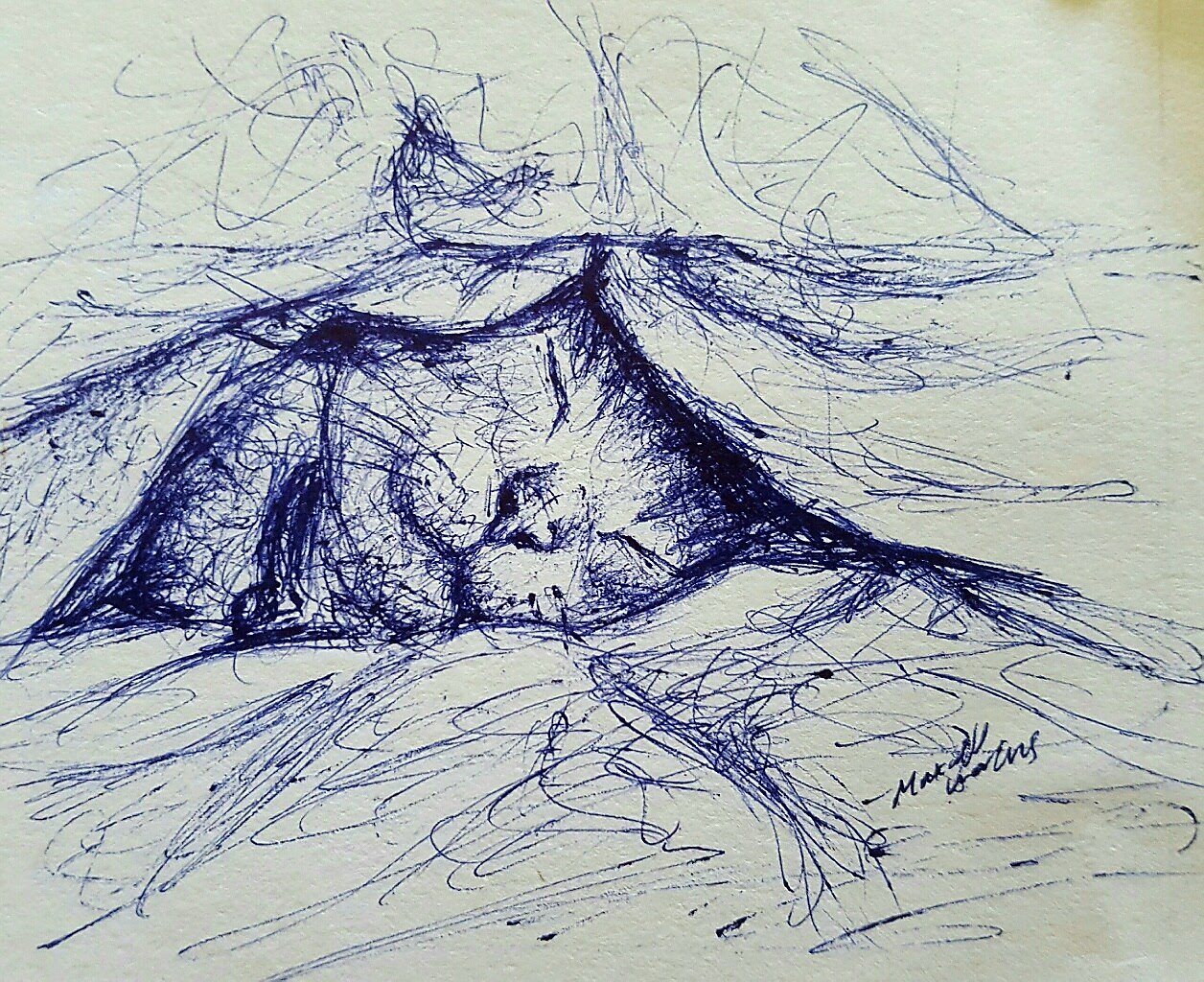 Thank you.