The human skull can represent a lot of things. The notable one being death.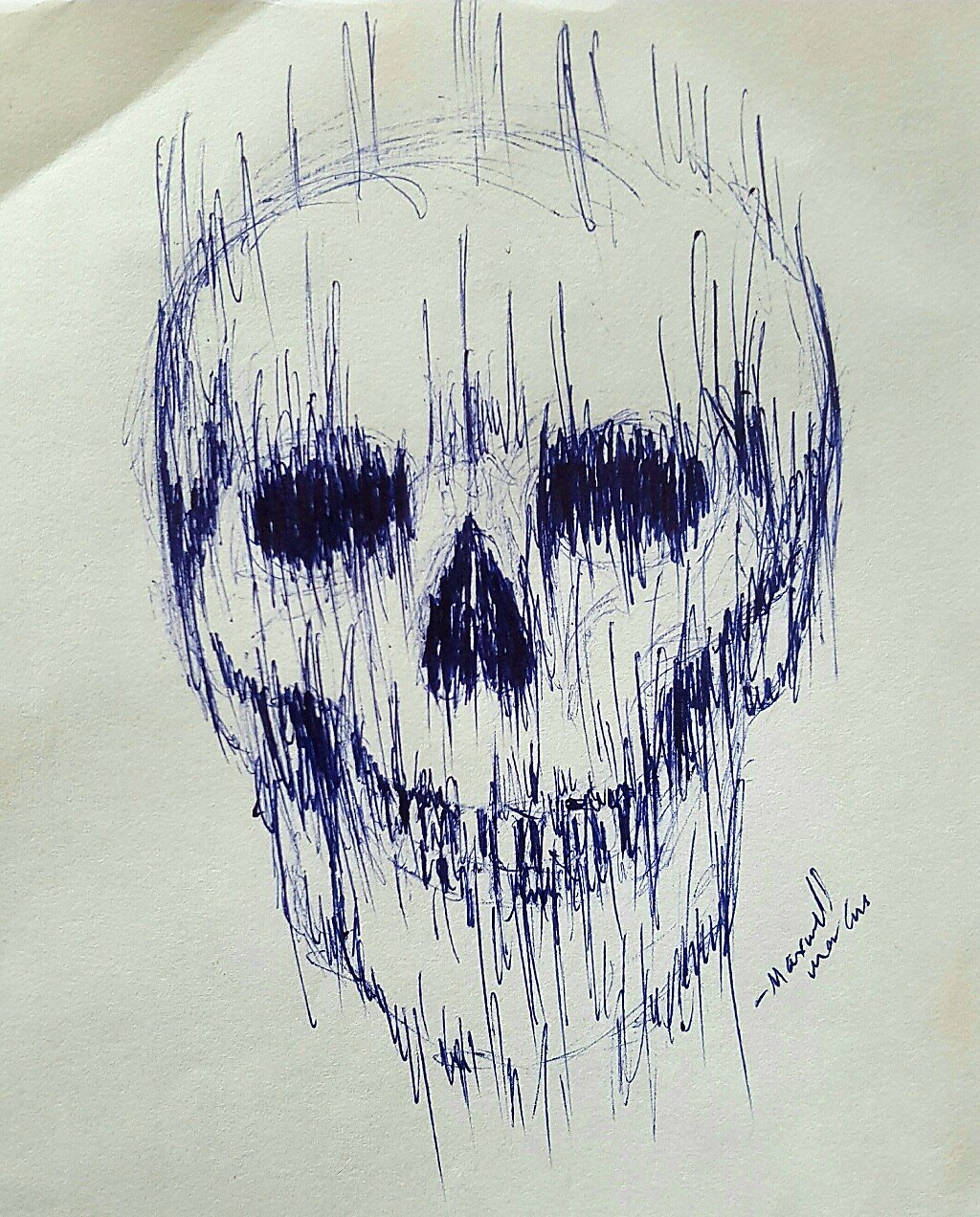 In the end, we all will end up at the same place. Both the rich and the poor, the tall and the short...when our deeds will be written down, somewhere...where those who didn't come to meet us will get to read about us....our deeds...while we will be gone by.
This work was done with a blue ballpoint pen on a cardboard paper. Vertical strokes were applied here to create shades and lines.
I started out by making my outline sketch with the photo I found here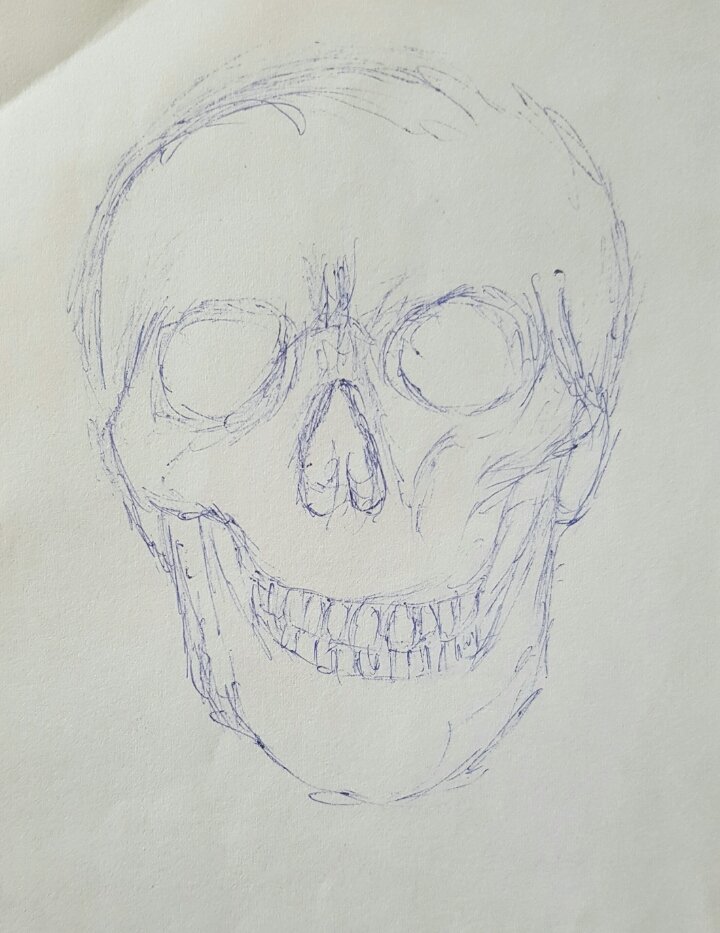 Before using vertical strokes to add shades.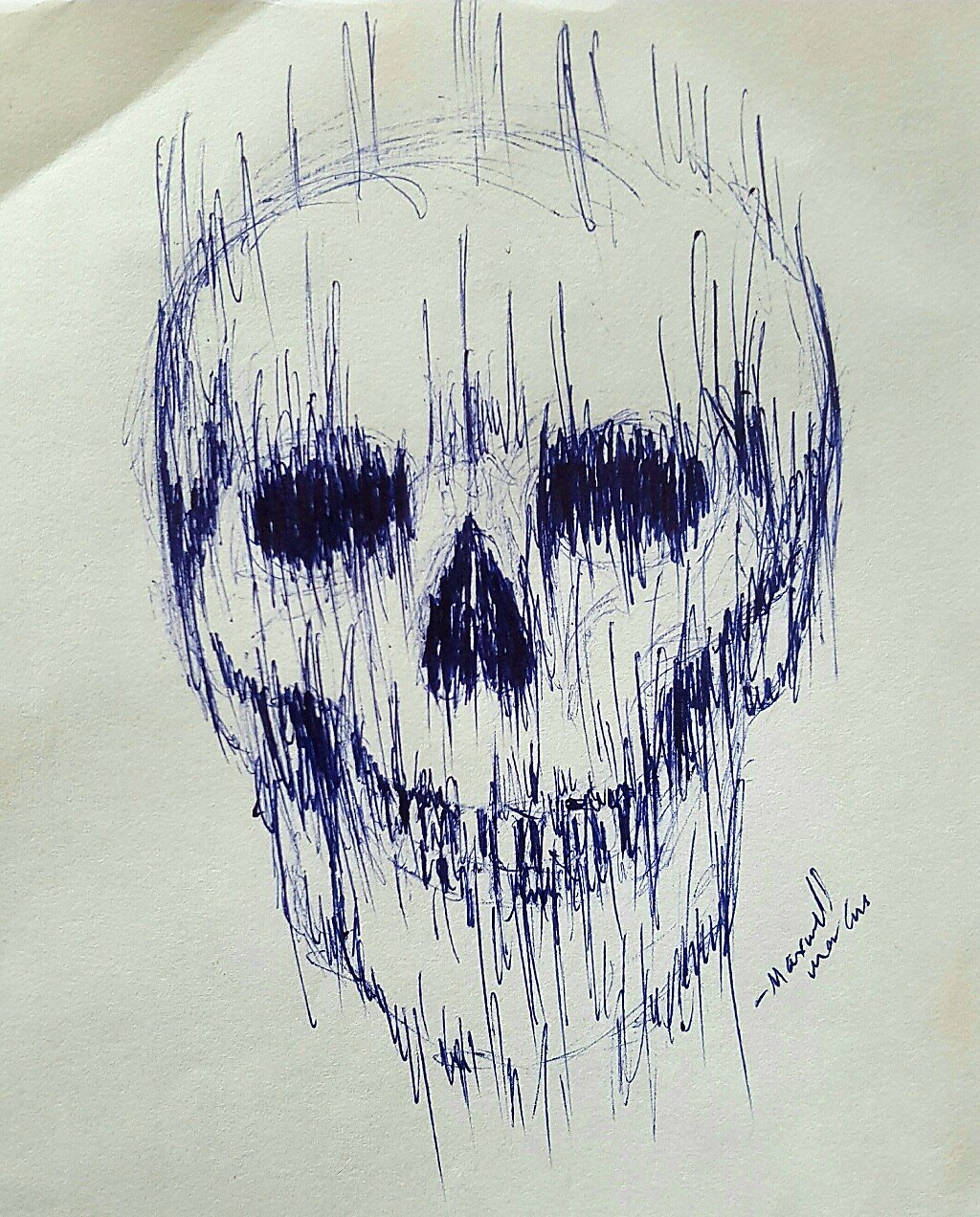 Thank you.