"As I walk through the valley of the shadow of the dead, I fear no evil."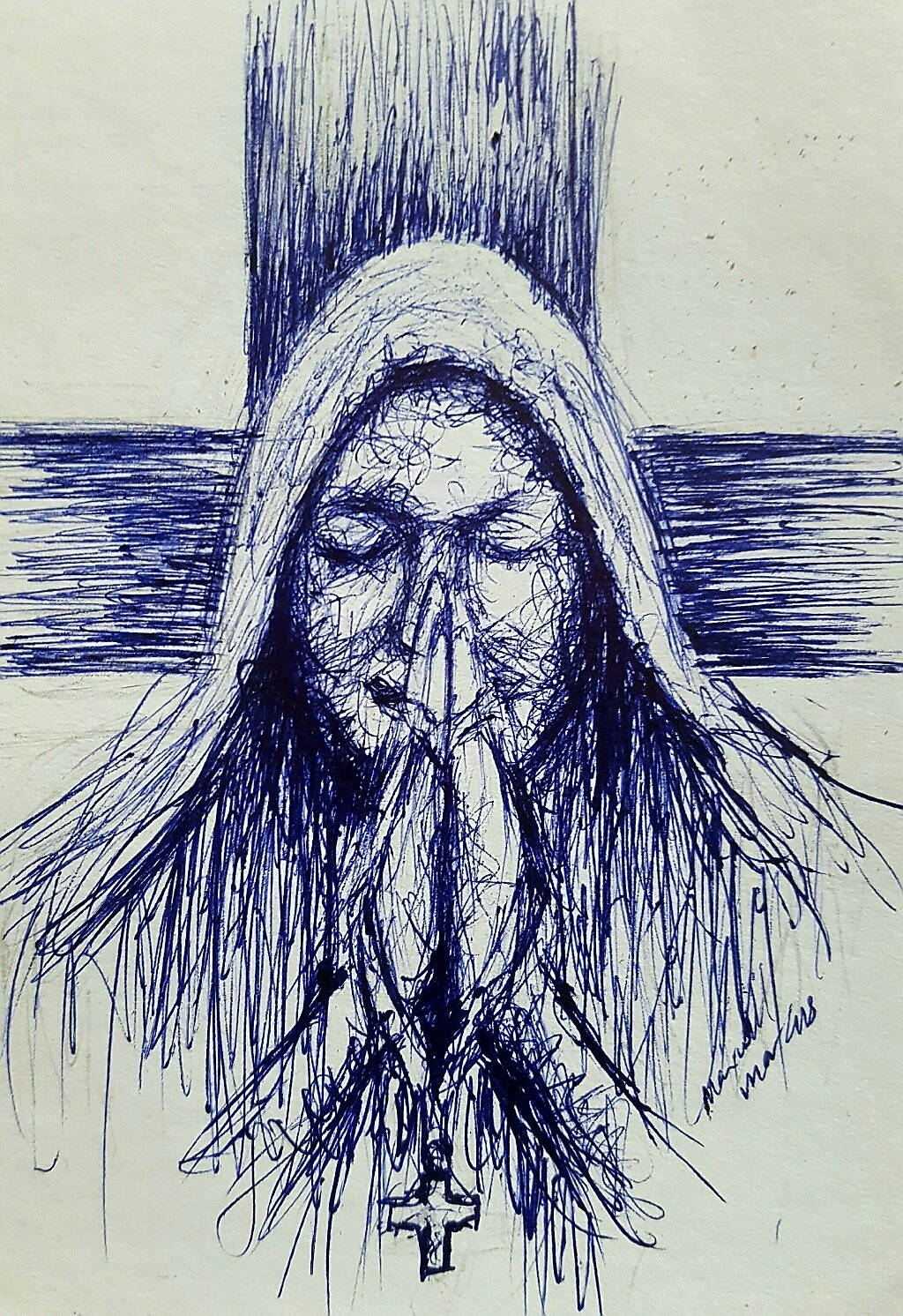 This is a scribble sketch of a person who is about to embark on a rough journey, a very dangerous one. Now, he's having his last praying before departing. His hands are claps together while his eyes are closed as he holds the a necklace with a cross sighs and muttered some words.
Just with simple lines and scribbles, I created this piece. I started out by initiating the idea and jotting it down with pencil.
Thereafter, I overlay it with pen as I was satified with last sketch after adjustments.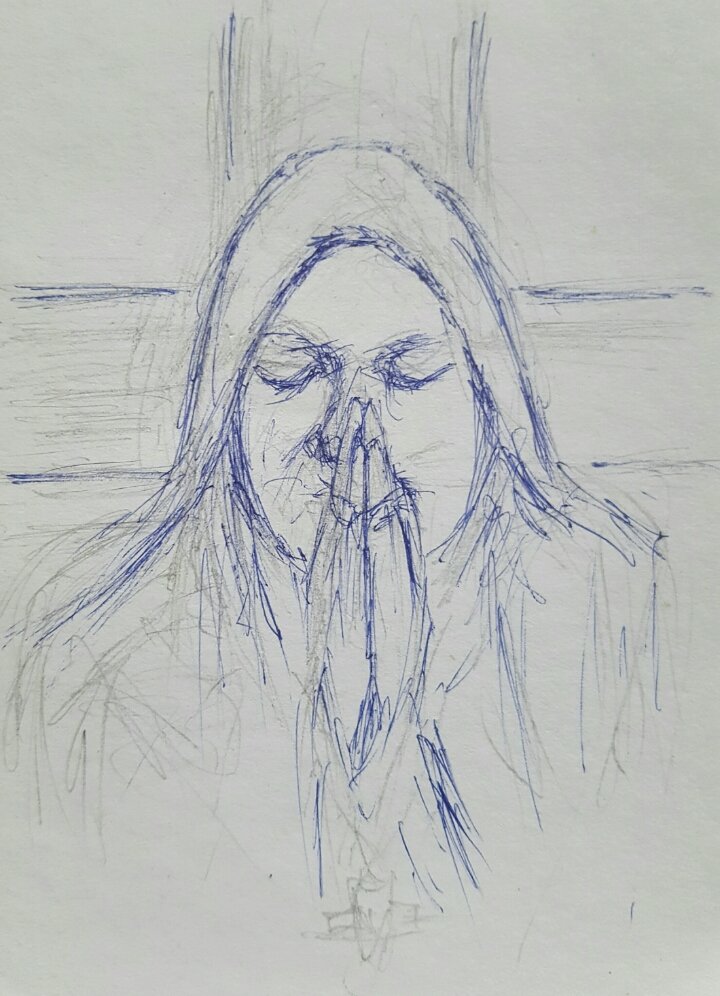 Then, I started building my forms.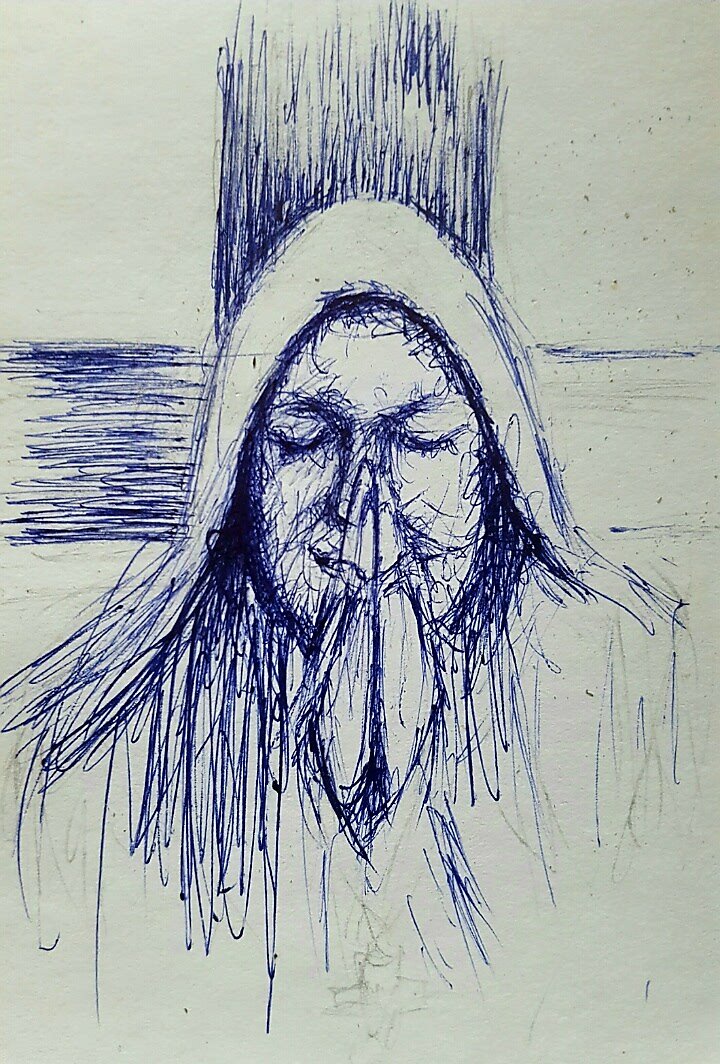 And here's the final piece.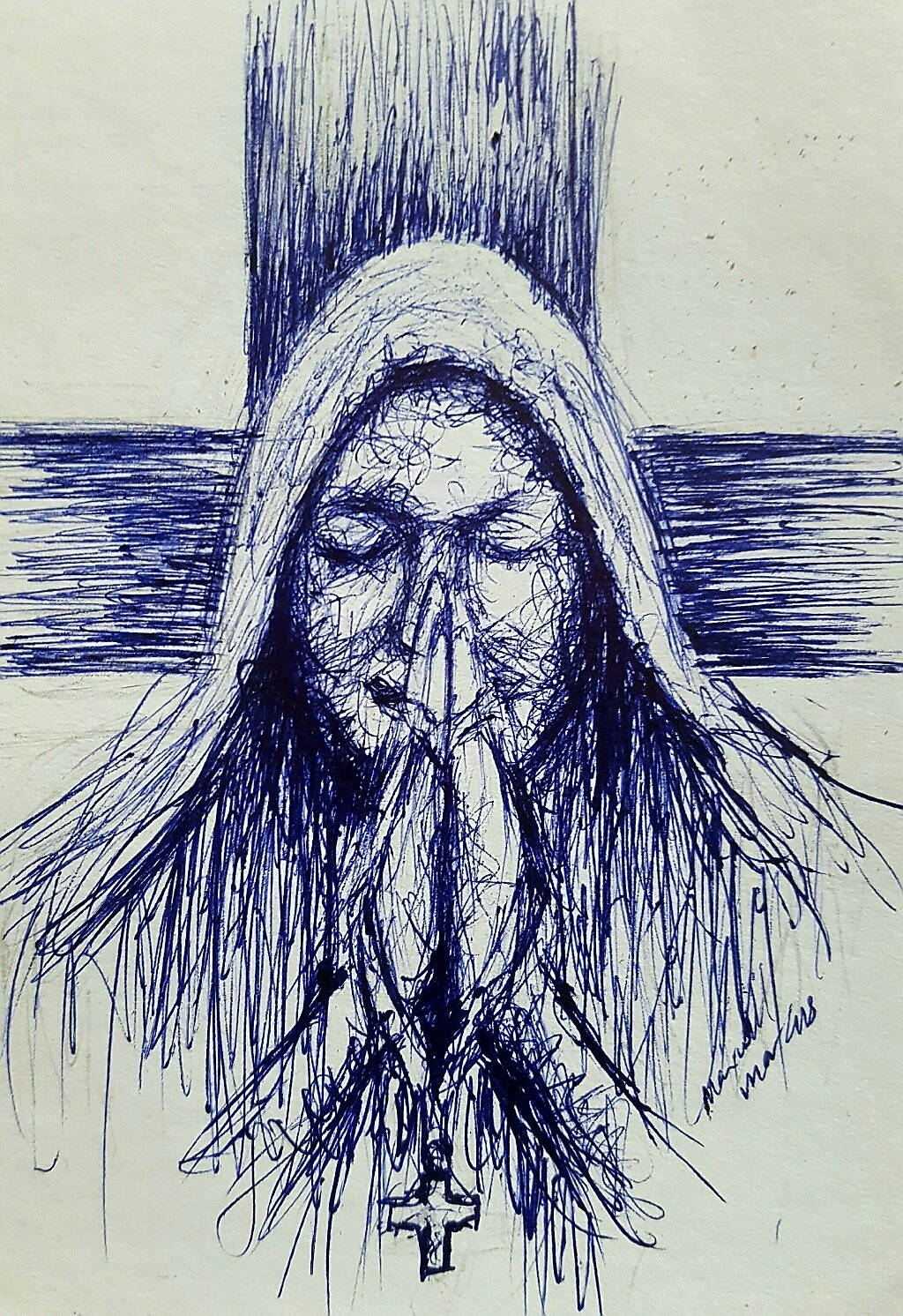 Thank you.