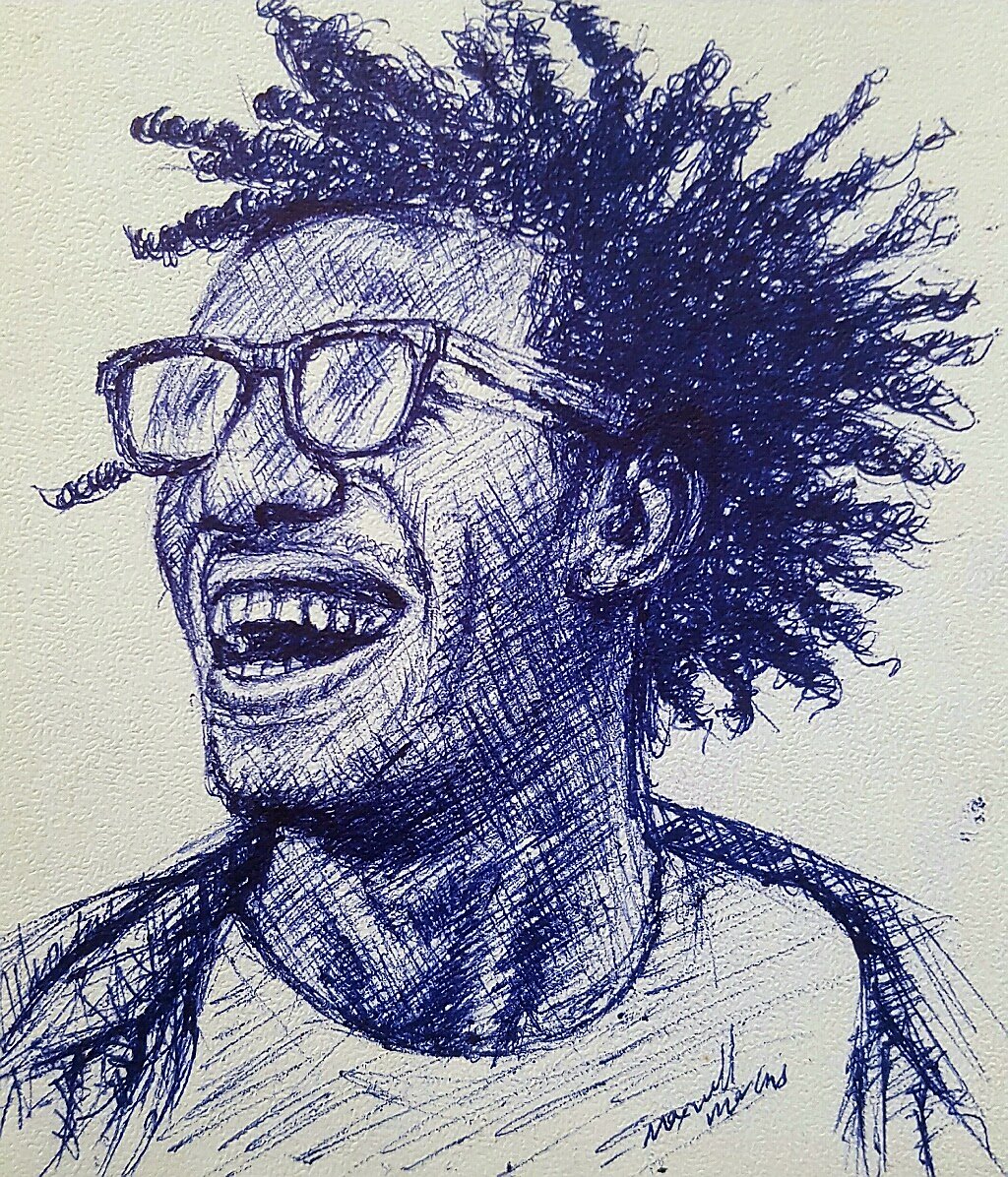 Here are a few tips on how I often create my drawings with pen. I will be using this simple sketch of a man with dreadlocks to explain it.
Step 1
I usually start my drawing by making faint strokes. With this, I can make adjustment if any mistake is being found - like, wrong proportions.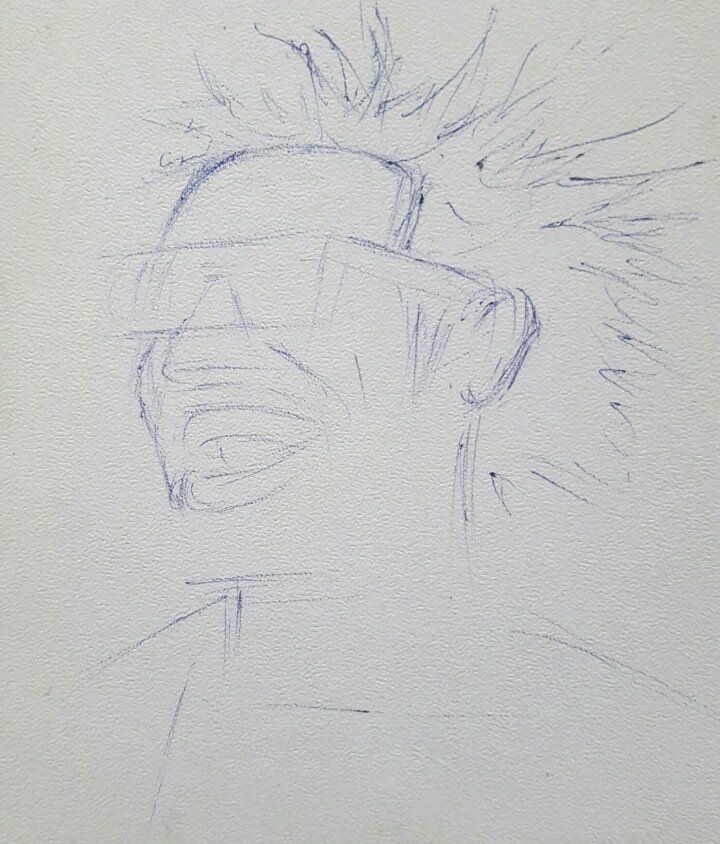 If you look closely, you can see those tiny horizontal lines. Two lines represent thd postion of his glasses, one for the nose, two others for the mouth lines and so on. I usually don't take shots of this one but for the sake of this tutorial today, I decided to snap and share with you.
Step 2
Then I went back to make it thicker after I reviewed it and was satisfied that the proportions are okay.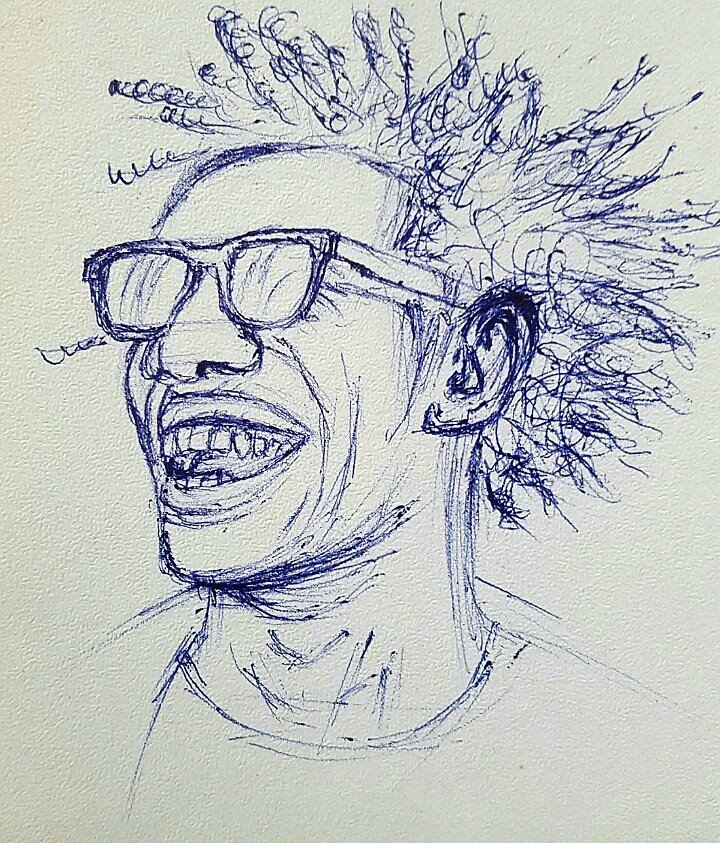 Now the previous tiny lines are replaced by thicker and are no longer noticed. At this point, one can decipher what the person is doing.
Step 3
Next up is to start building my forms. This time I used cross hatching. Cross hatching technique has to do with crossing over lines repeatedly in order to build forms, textures and values. Here, I made my lines to be thick.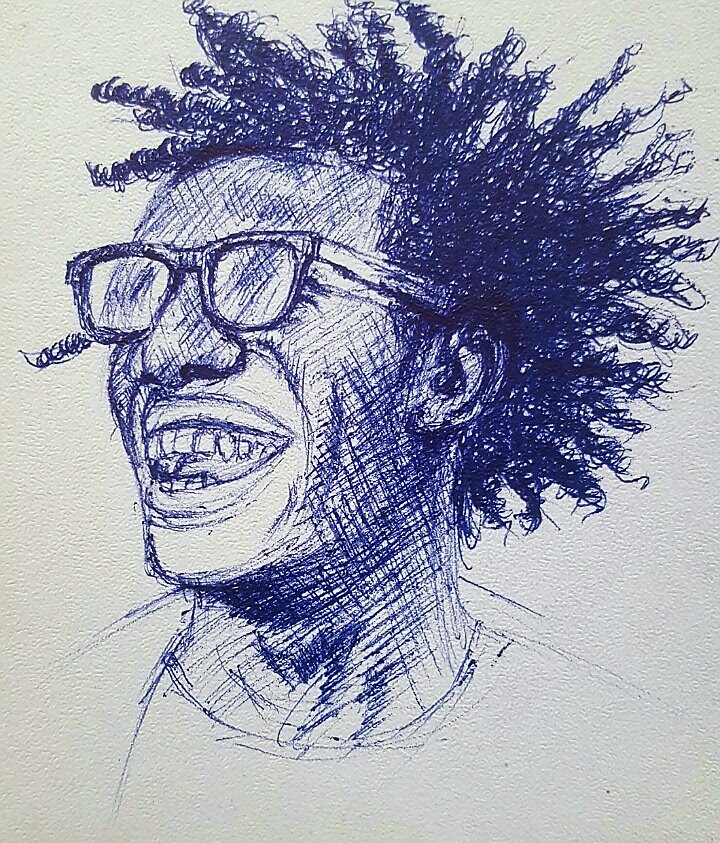 However, for his hairs, I used scribbles. Those squiggles come in form of repeated circles working sometimes harmoniously. I try not to lift my hand (holding the ink) from the paper as I squiggled along to cover those places my sketches felled on.
Step 4
I proceeded with the cross hatching to cover other areas. Where there are high shadows/shades, I shaded more on those areas and where there are lighter shades, I reduced my grip on the pen and paper.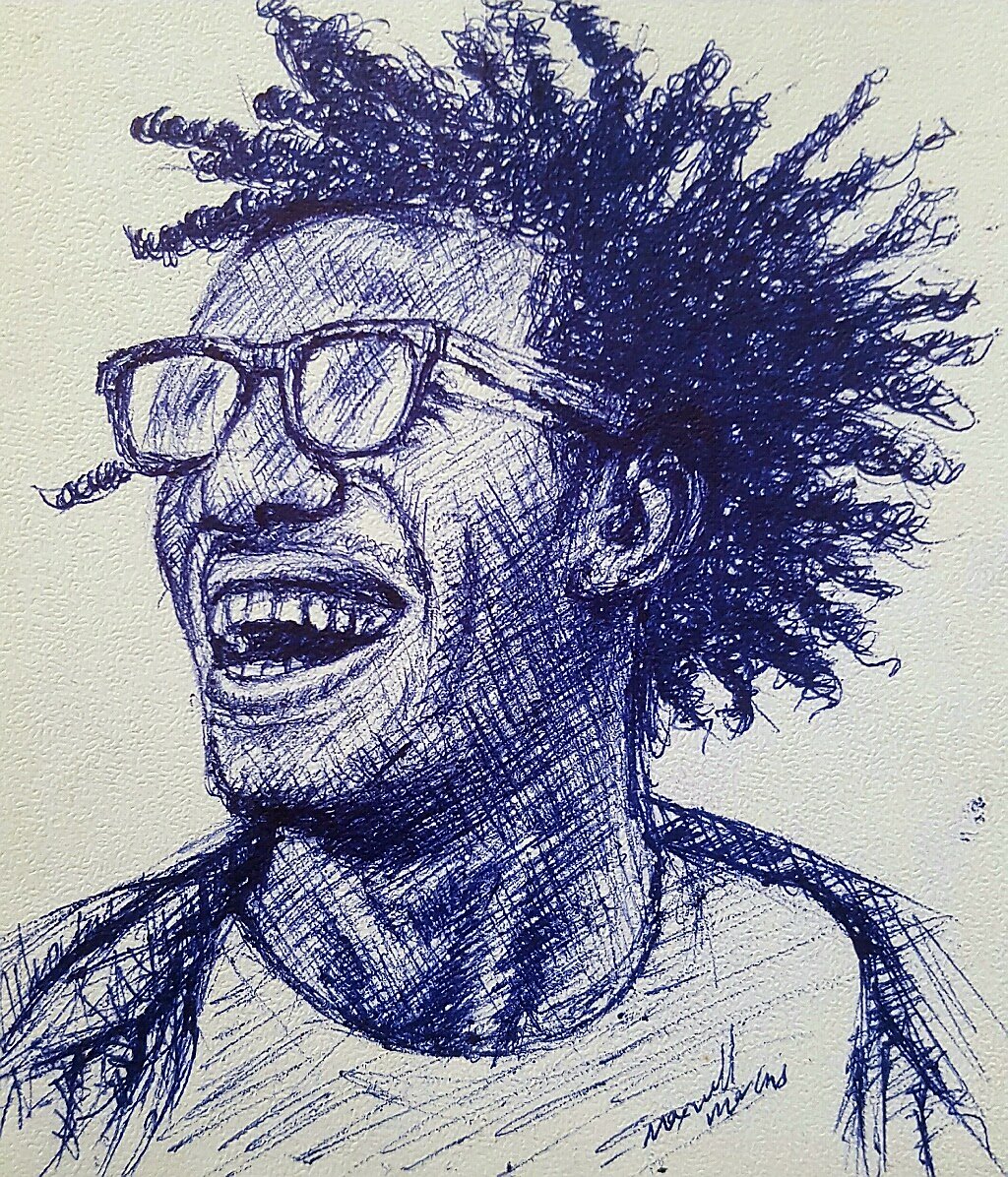 These are simple steps you can follow to make a sketch. You can give it a try during your leisure time. If you would not be conversant with ink, you can try using pencil so you could clean when you make a mistake.
Thank you.