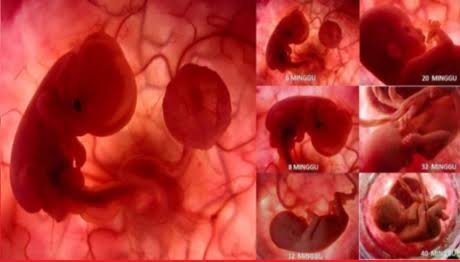 photo source
God created the universe is evolutionary or the evolutionary system has become natural, has God wanted the evolutionary system from its creator ...?
Is it easier for God to create a revolutionary system than to win because God is indeed the creator ...?
When God created a revolutionary system, humans no longer need a creative learning process, as a manifestation of themselves and the formation of a conscious figure in the human community, even humans may not be fully perfect humans without creative learning.
The purpose of creative learning is not only to gain useful knowledge but also to bring up beings that are understood as humans in order to provide the highest value for life and the environment.
If human beings must have creative freedom, all natural processes and the state must be free of non-thermism (there must be no contradiction in creation) so as to provide openness within which freedom can work, so God's determinant in encouraging human creativity in the process of creative learning.
Now the majority of students / students are trapped in the process of passive learning following God's definitive evolutionary destiny and all-round. The creative learning system still guarantees that the future remains open to change and is not determined by the present.
---
Best regards