Hi everyone, today I am sharing with you a new work in progress.
Based on the title you may have guessed that this one is based on the myth of Pandora. This is still very early in the process but I hope you like it nonetheless.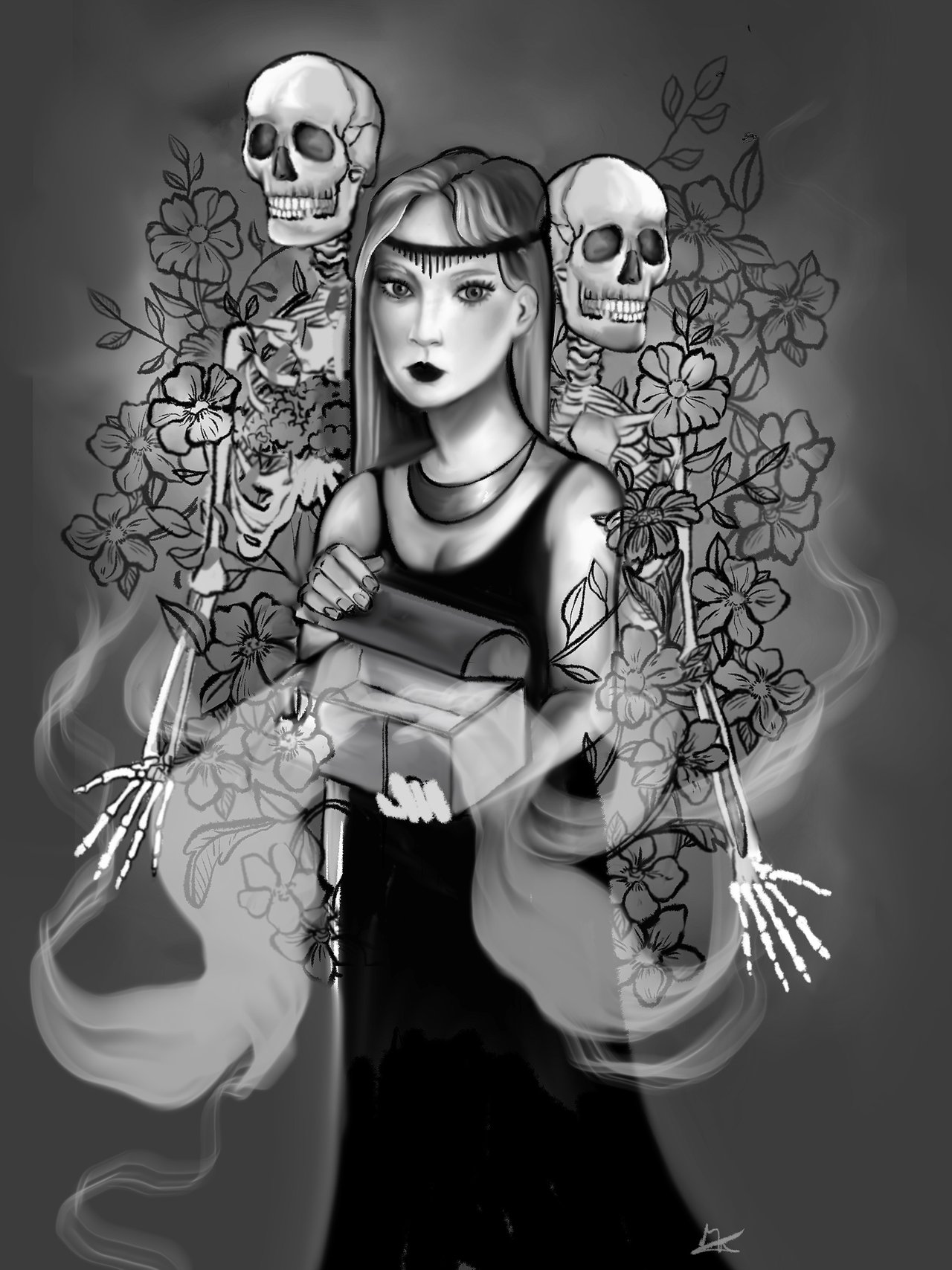 In the myth, Prometheus (the one who thinks before) stole the fire from heaven to help humans. Offended by this treason, Zeus instructed Hephaestus and Athena to create the first human woman, Pandora, in order to punish mankind. She was also gifted a jar, that she was not allowed to ever open.
She was then sent to Prometheus's brother, Epimetheus (the one who thinks after), who married her because of her beauty, despite his brother's advise not to accept anything from the gods.
Curious by nature, Pandora opened the jar releasing illness, death, envy, crime only leaving hope inside of the box.
I hope you like it! :)