Hi everyone. Just a small post today sharing this work in progress of Hypatia.
Hypatia of Alexandria is considered to be one of the first women to study maths, philosophy, and astronomy.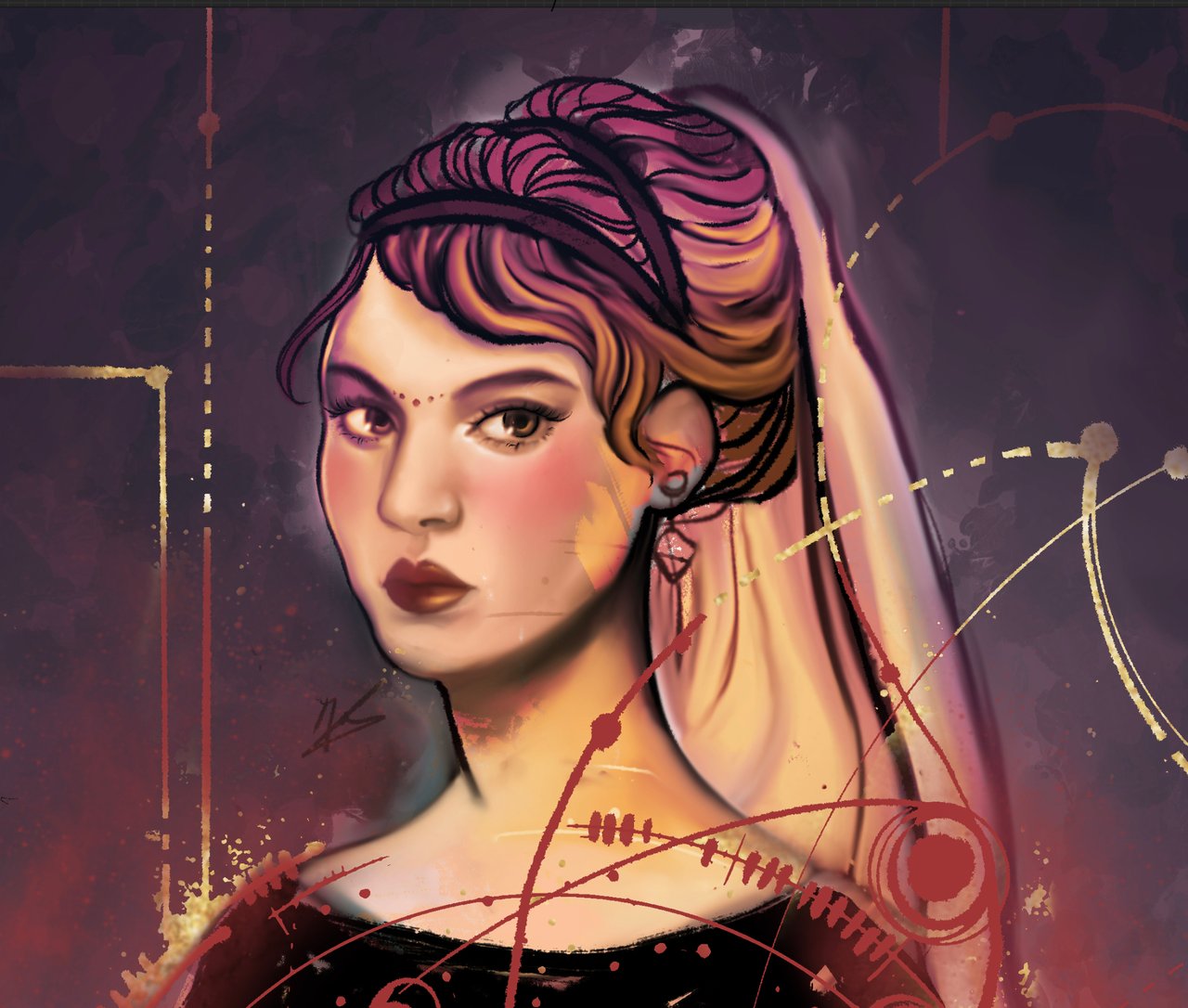 She was educated by her father, a very famous mathematician. Her work in mathematics had a significant impact, helping develop the concepts of parabolas, hyperbolas and ellipses, that are still used today.
She was also a teacher and the head of a Platonist school in Alexandria. There, she taught to both Pagan and Christian students, without taking sides. However, as a philosopher she was herself considered pagan.
During these tumultuous times, religious differences divided the city. Caught in the midst of this religious turmoil, Hypatia was attacked by monks and murdered violently because they accused her of being a witch.