Hello everyone!
Similarly to last post I made, this one is also in a less realistic style than what I usually do but I thought it fit well with the theme of Harry Potter.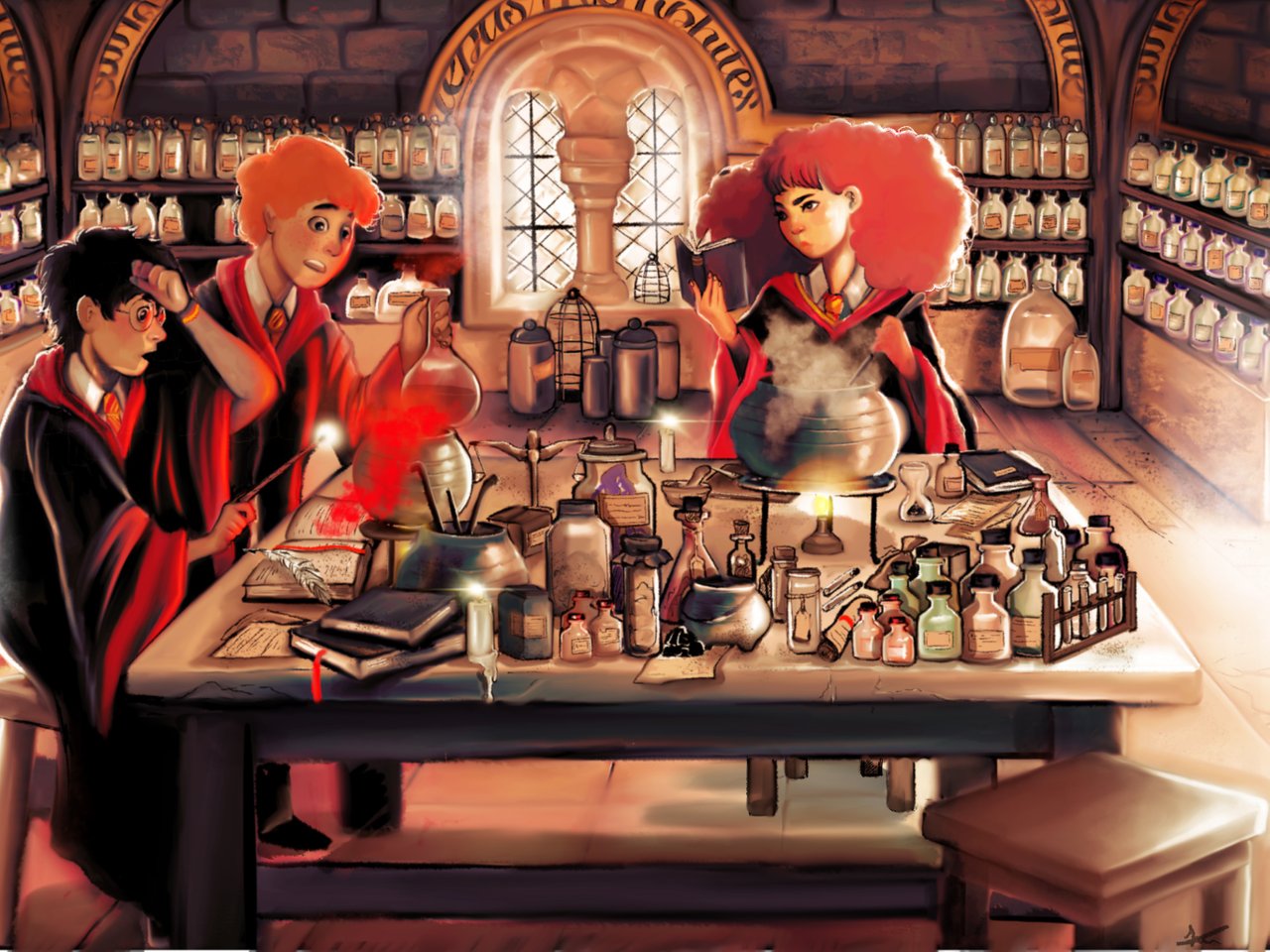 I drew young Harry, Ron and Hermione in potions class. As usual, Ron and Harry are struggling while Hermione is doing an excellent job :)
I know the composition is far from perfect and there are things I would change now looking back, but I still had a lot of fun while doing it!
I hope you enjoy!
Progress pictures: