Today I would like to share with you my latest painting.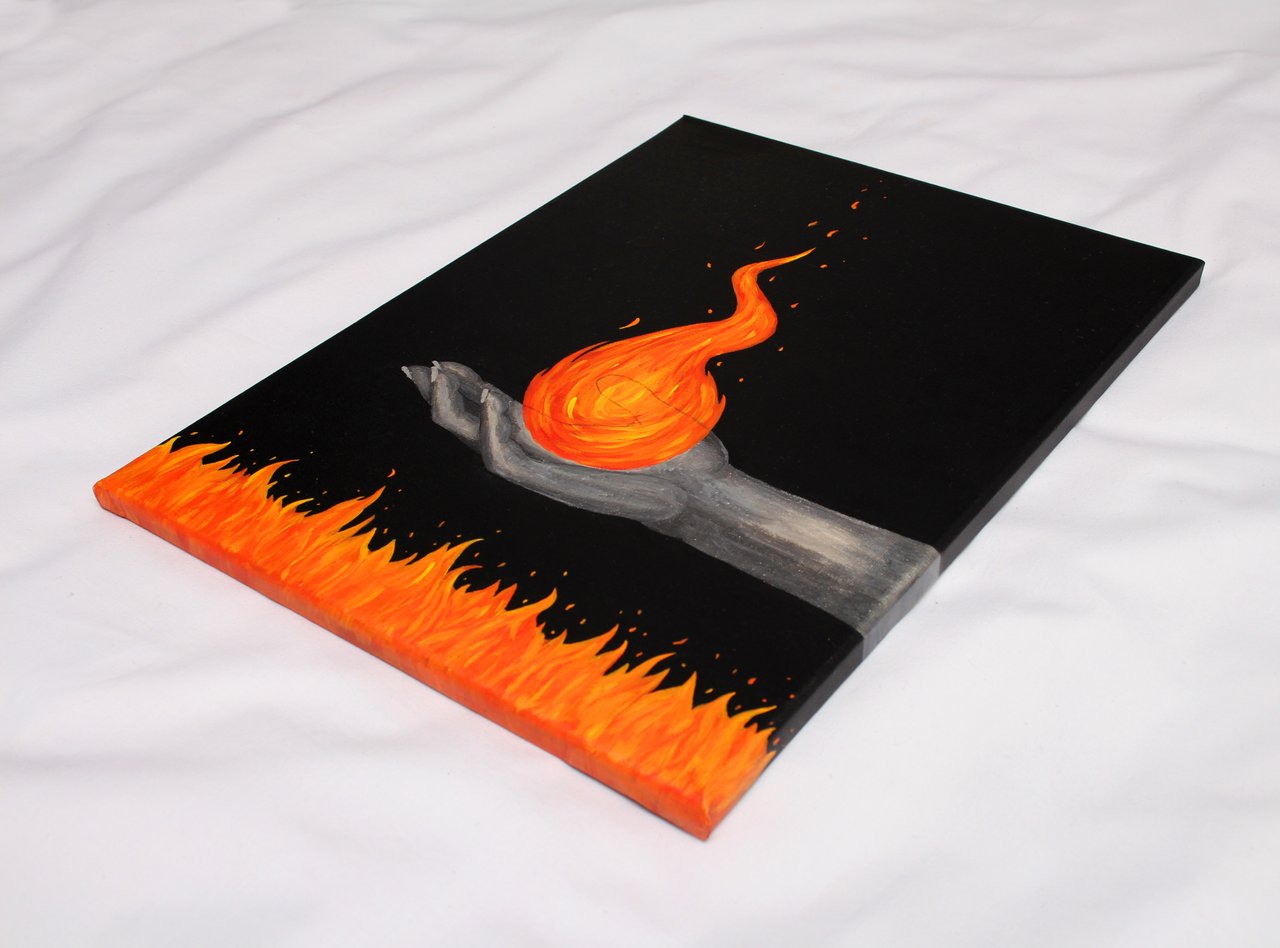 Fire Power, acrylic on canvas, 30x40cm.
We all have our inner fire. For me, fire is a symbol of strength, wisdom, power, and knowledge. Fire is a symbol of life. When the fire in our body goes out, the body no longer lives, it cools down.
This painting invites you to kindle your fire! You are one flame extracted from the collective endless fire. Fire burns and with its existence, it brings light into darkness. Use your strength, live your dreams! The right time is only now. This painting calls for action and gives strength.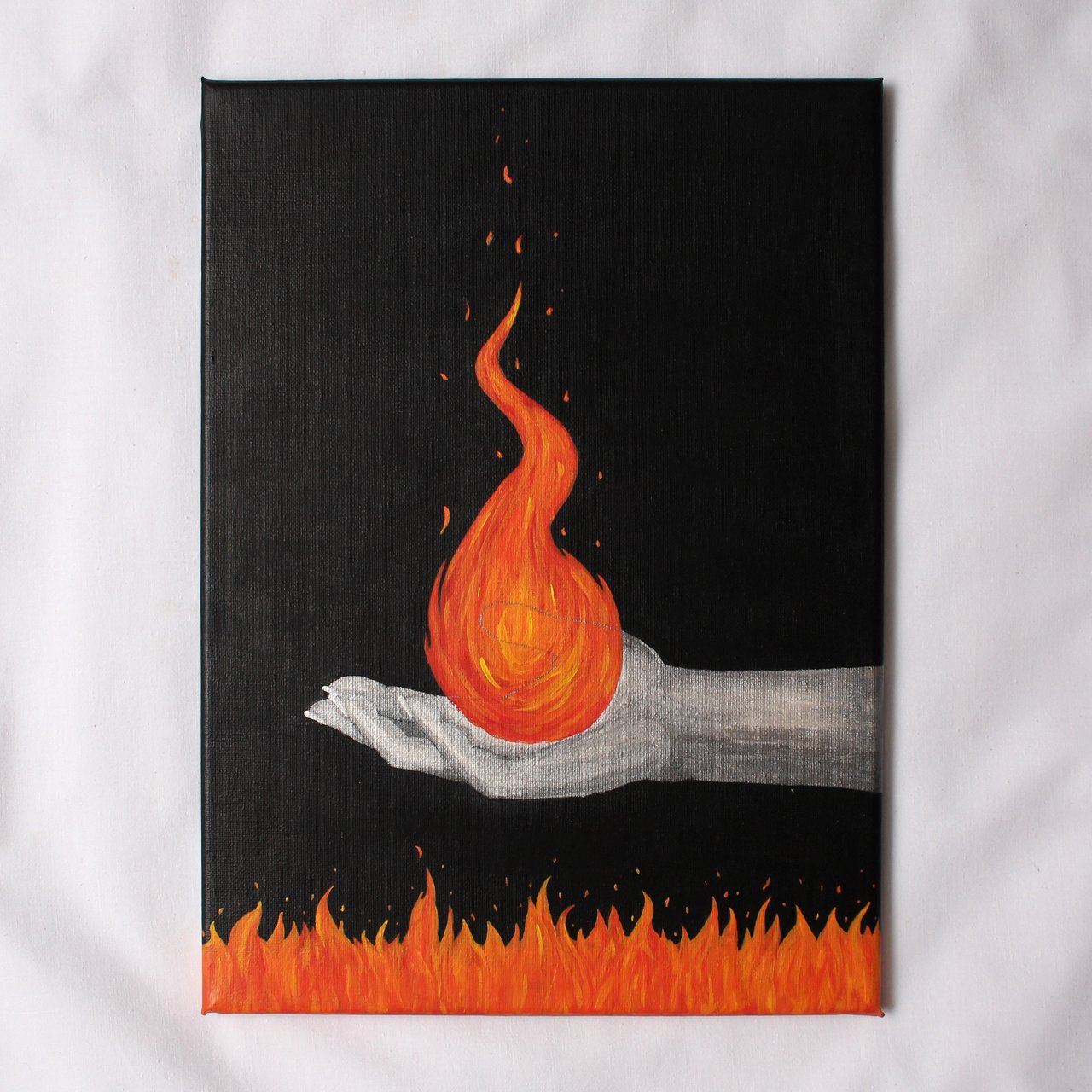 It is intended for all of us, to remind us of our inner power and to inspire us to act in accordance with our inner being.
The process of making it: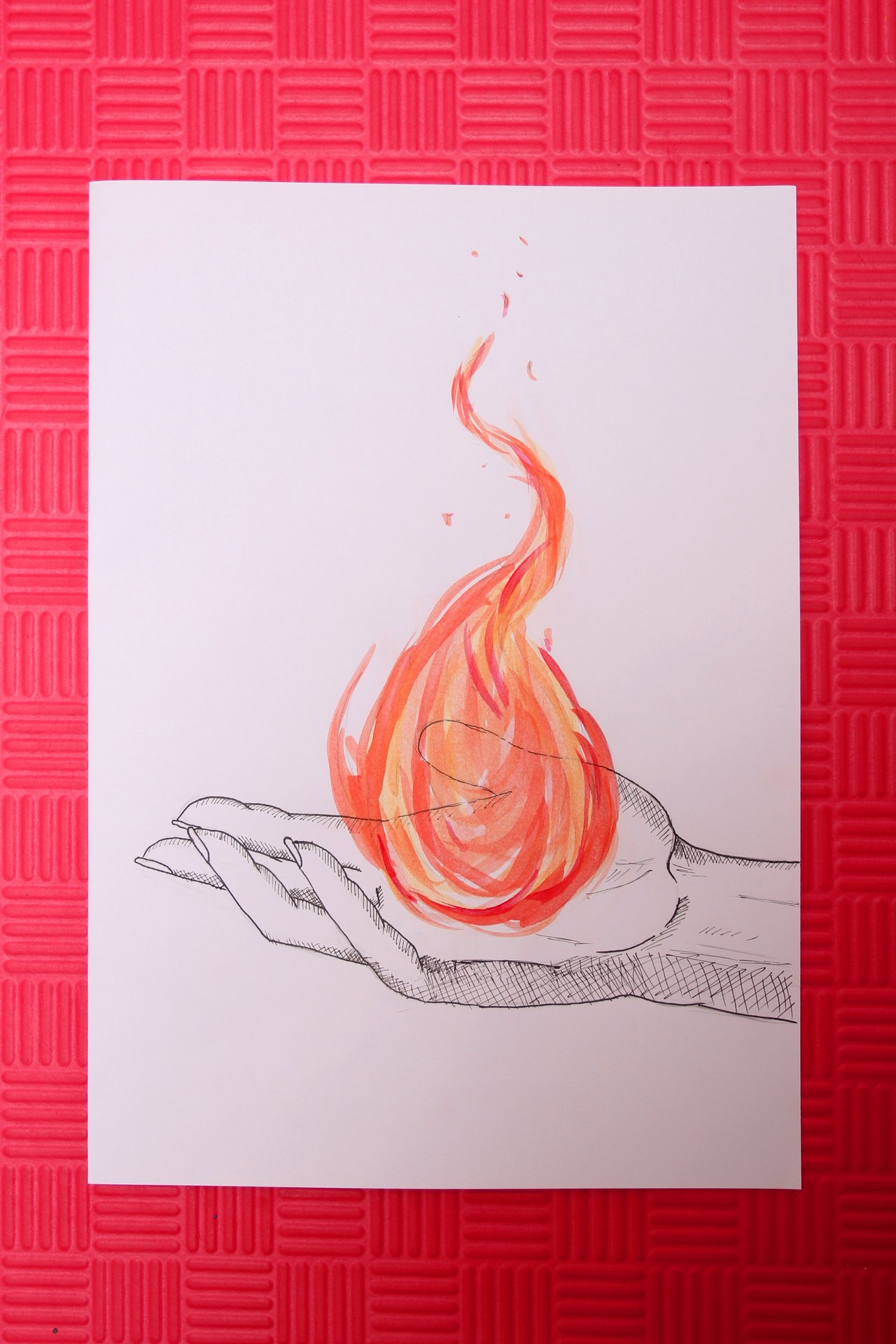 It all started with this sketch above.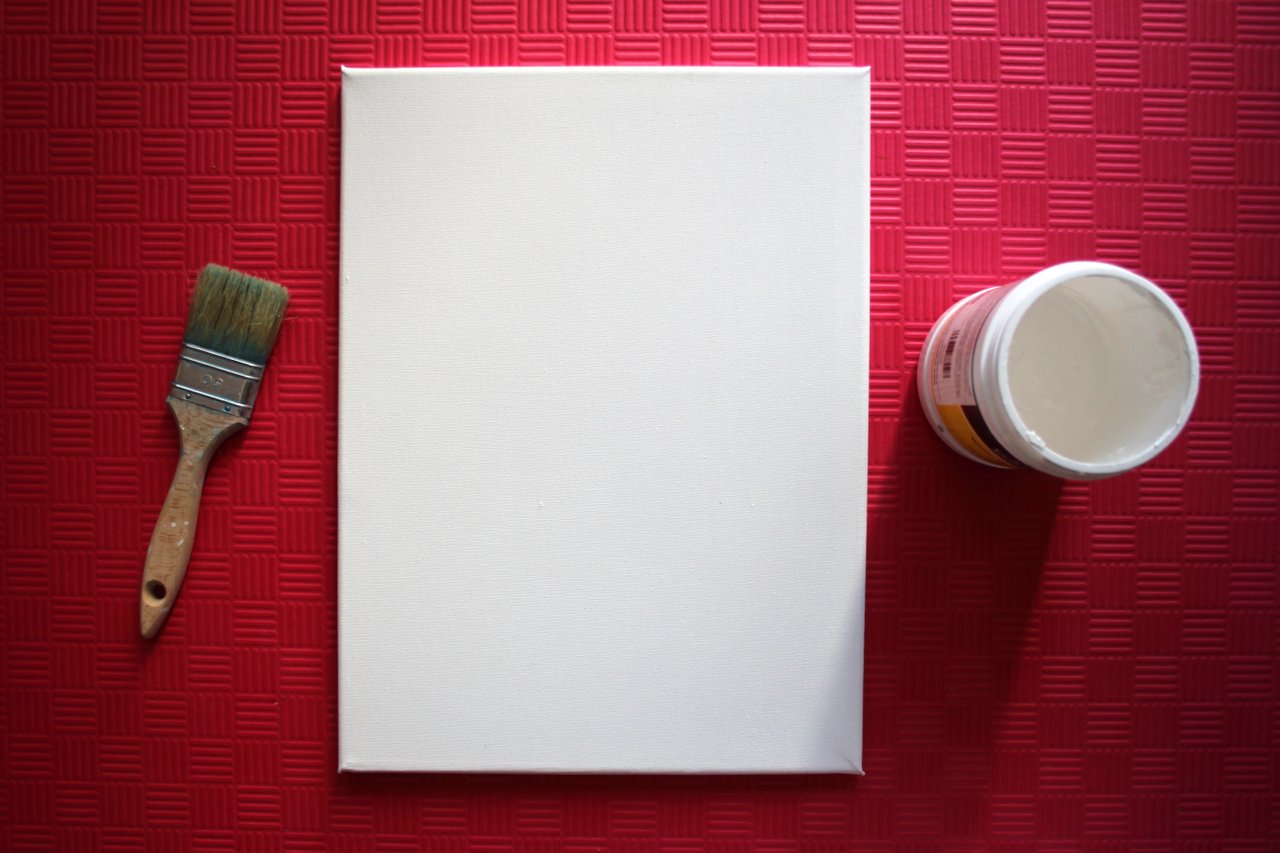 Then the process of painting it onto a canvas could start. I always like to prepare my canvas by painting it in white gesso so when I paint my painting my strokes can be smooth.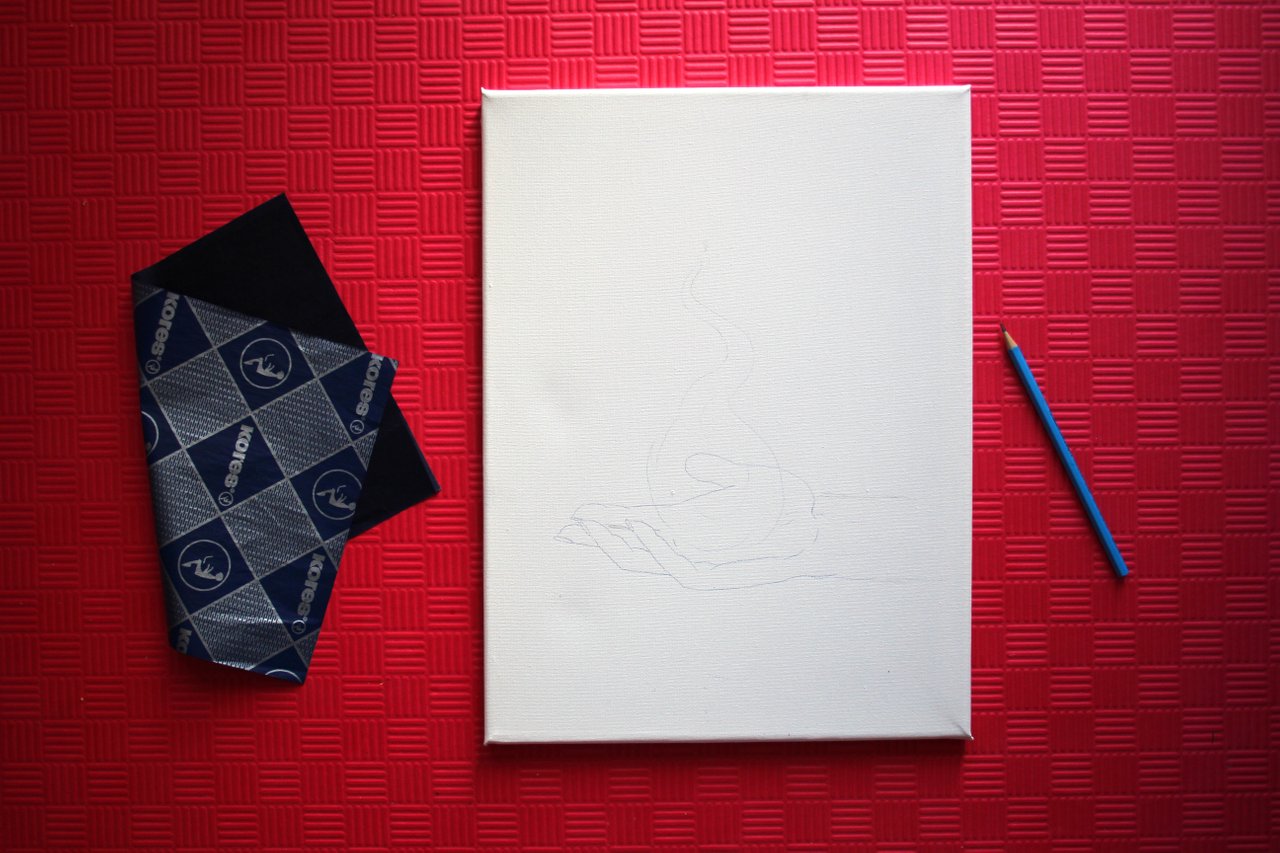 After that white gesso has dried completely I transfered my sketch onto a canvas using this indigo transfering paper.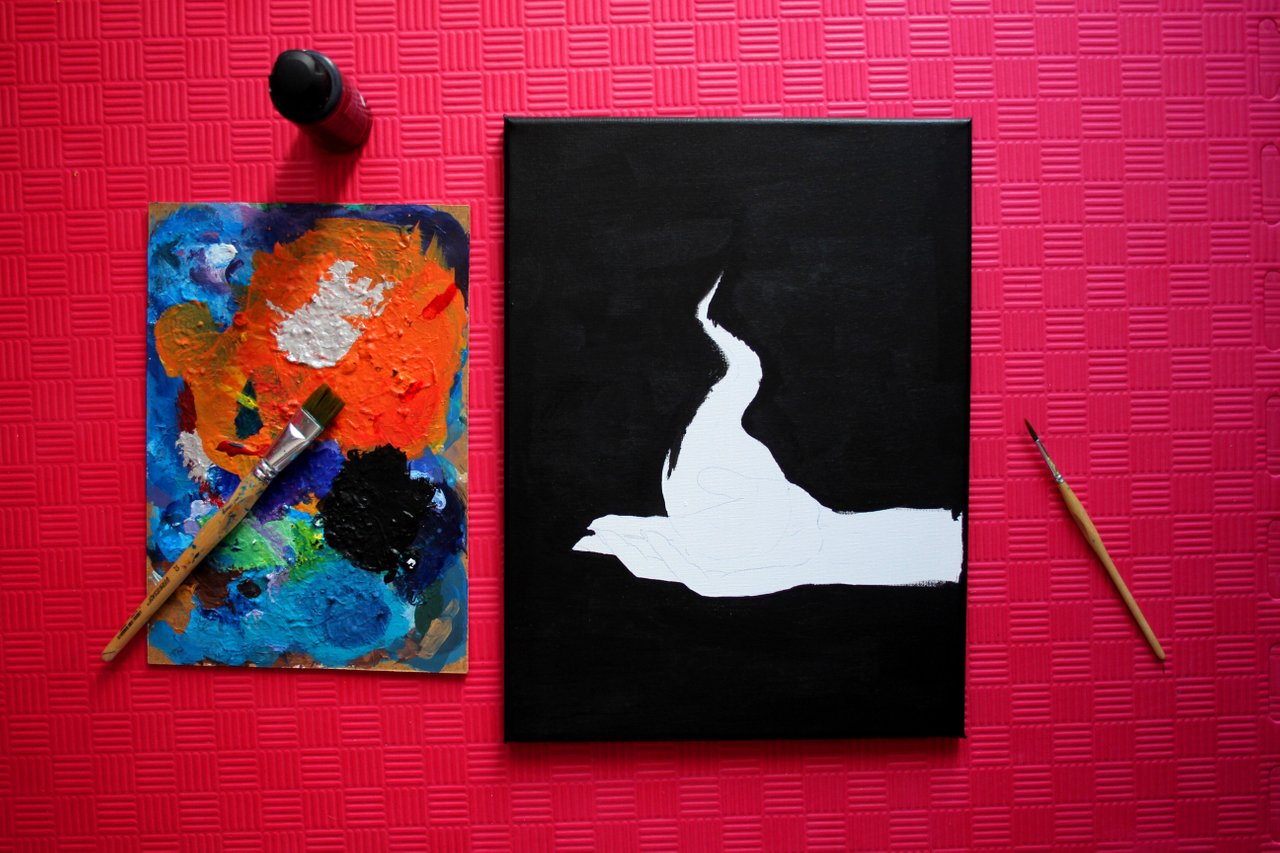 When I paint, I always like to do the background first. This one is completely black and here it is first layer of it (out of two layers I did).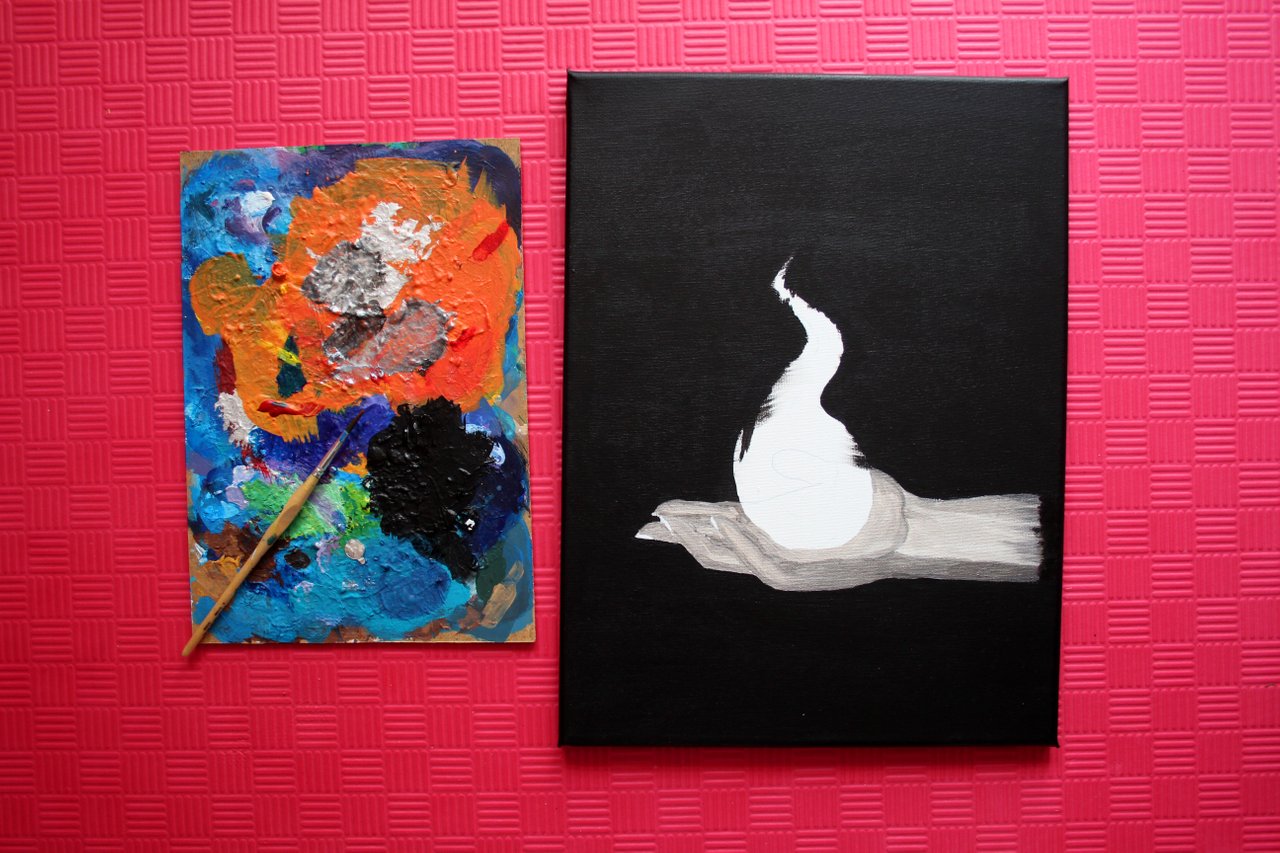 Here I painted the first layer of hand, this hand changed so much from the first layer to the last one. I painted this hand with silver acrylic paint as I wanted to achieve this metal glowy look.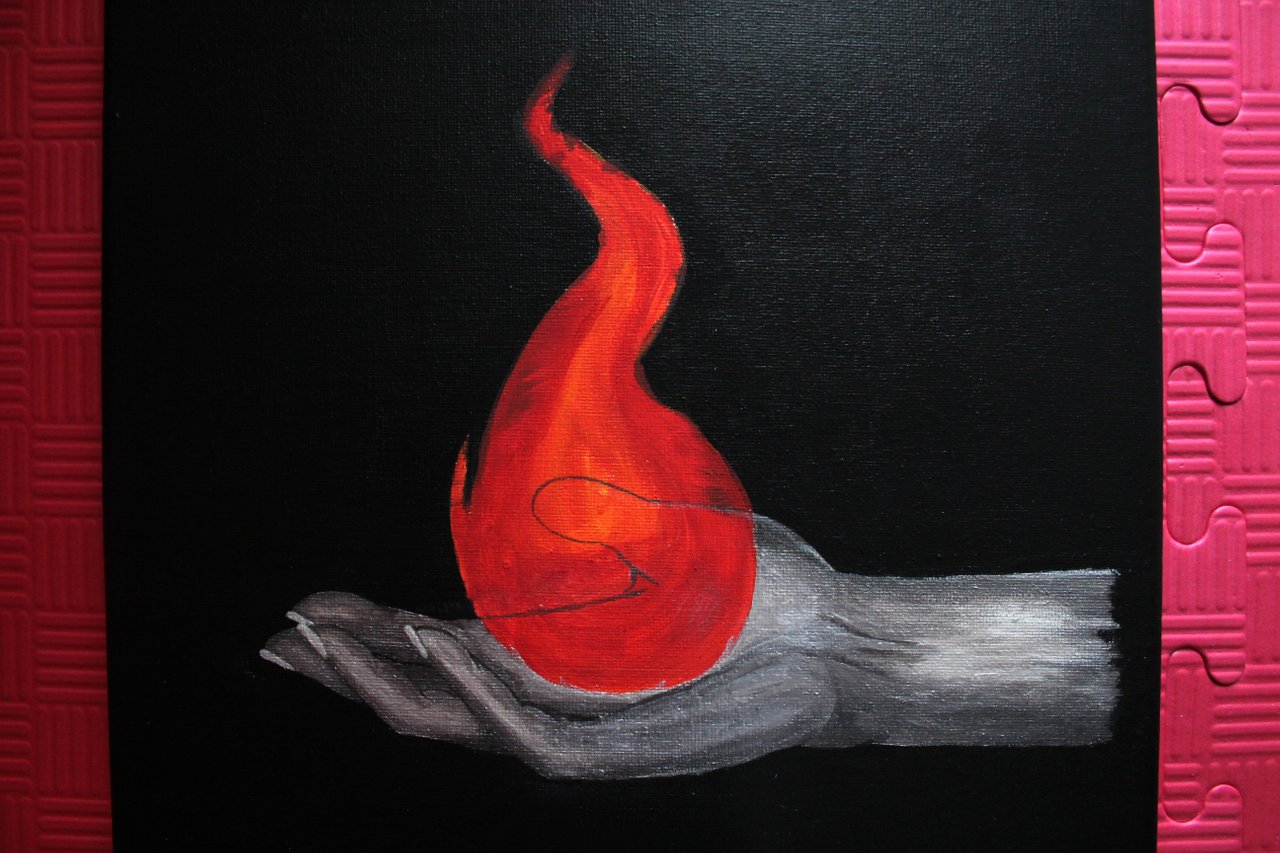 First layer of fire is here, second laywer of background and who knows which layer of hand :)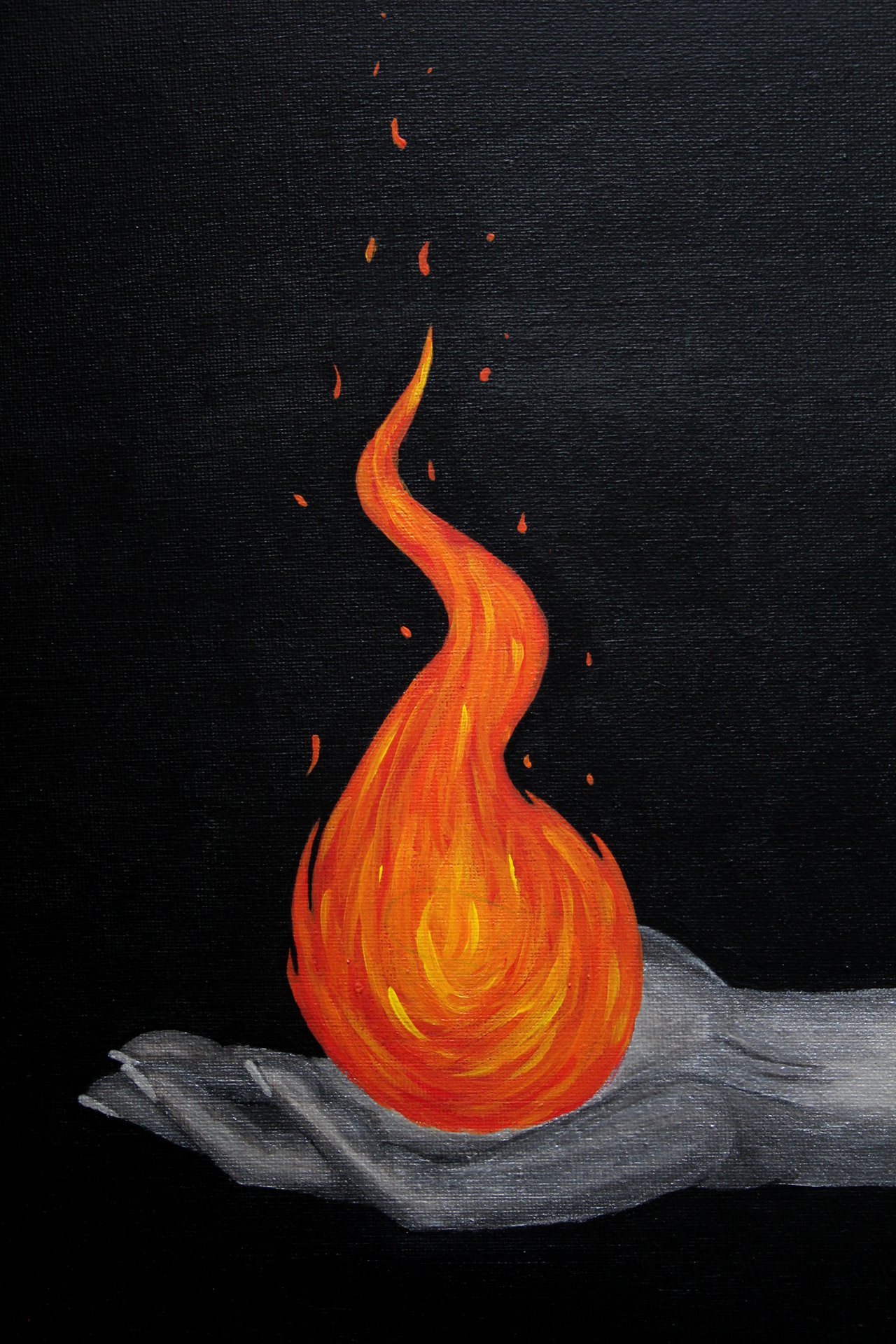 Fire in hand is finished but I missed more Fire on this painting so I decided to add infinite FIre below the hand as I felt that this fire in hand is connected to this Infinite one!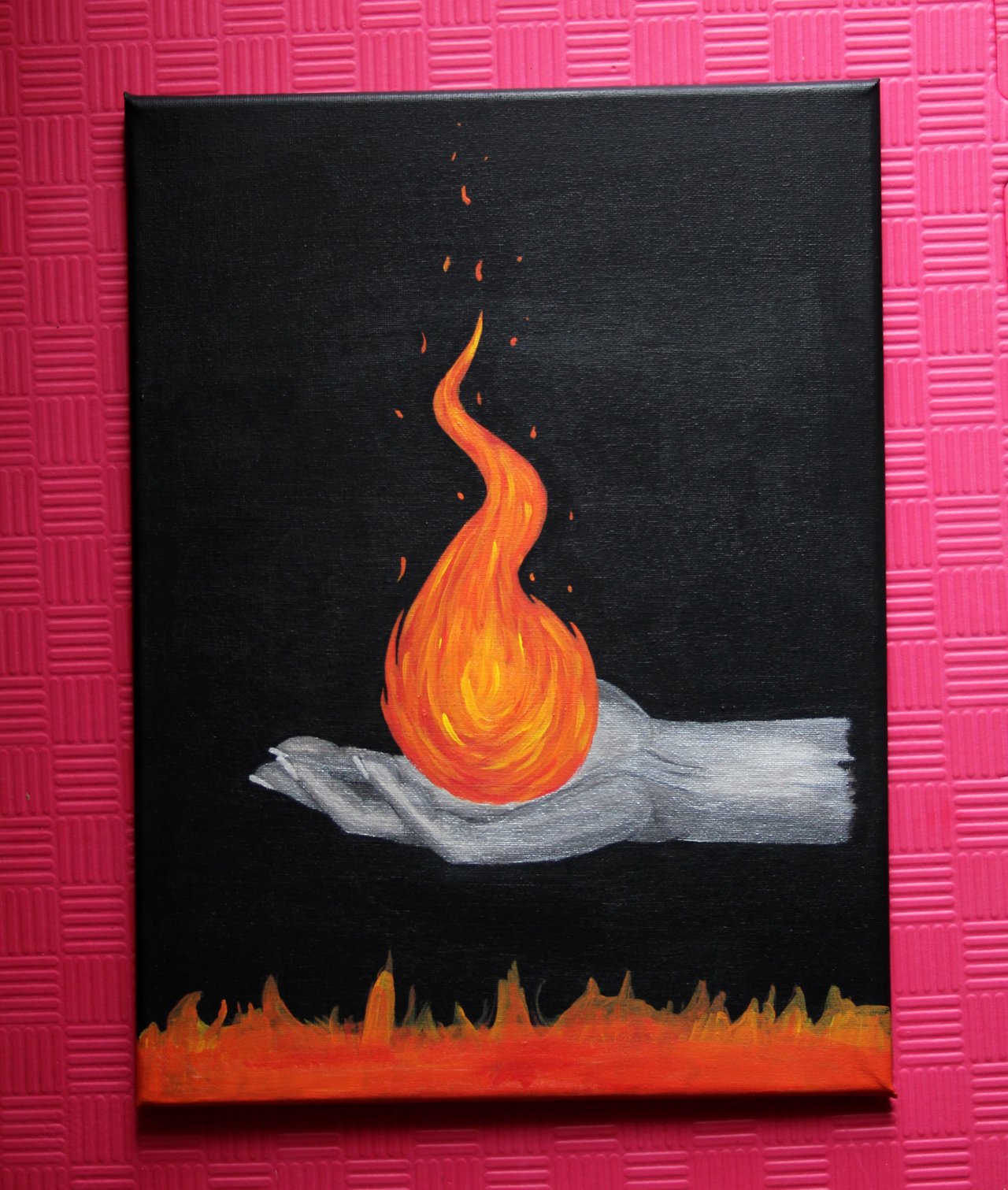 First layer of this Infinite Fire is here!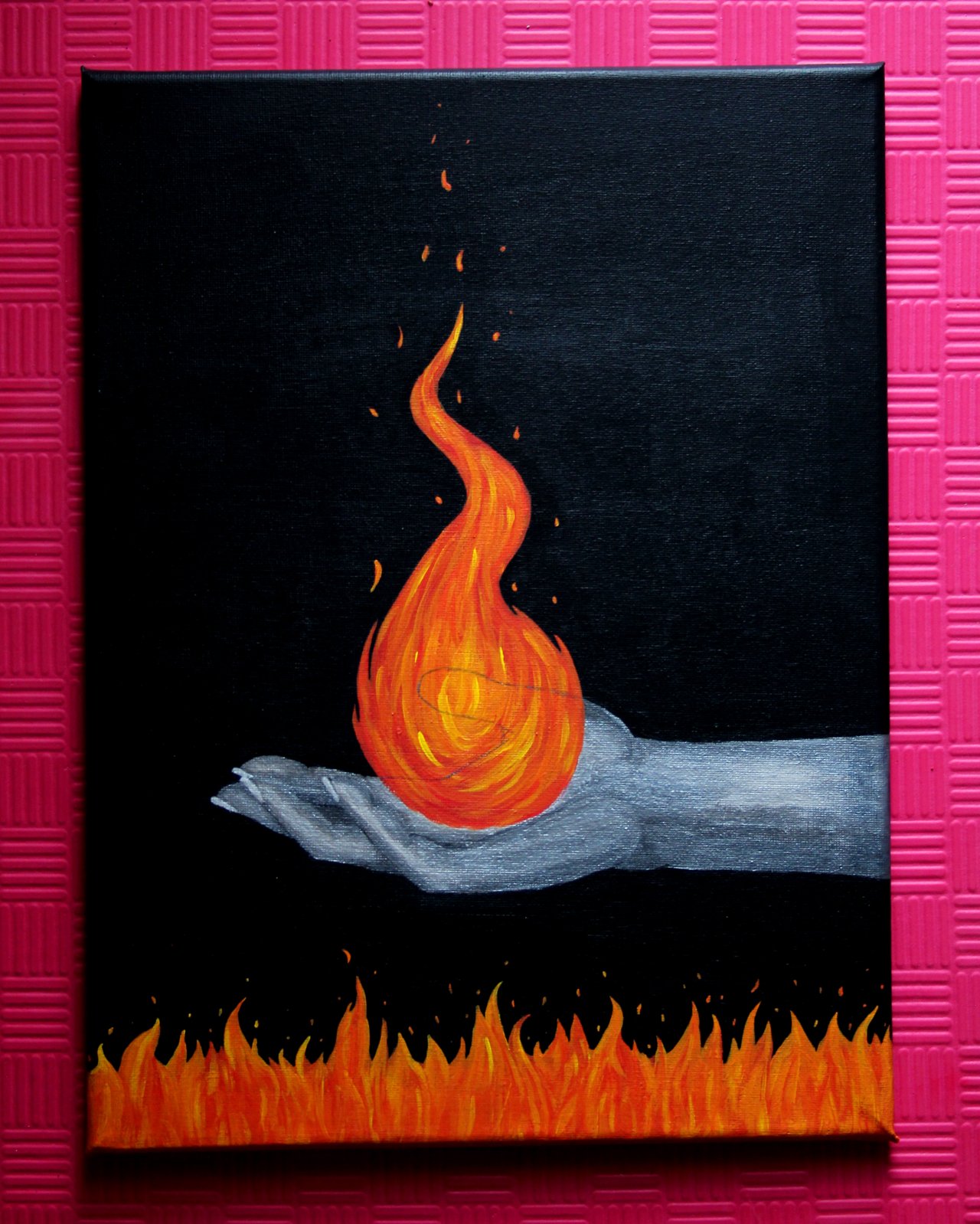 And ta-daaaam! The painting is done! This hand looks sooo cool when you look at it from various cornors because it is shining and changing apperence constantly. It really looks pretty metal :D
I hope you enjoyed seing this process as much as I enjoyed painting this one!
Have a great fiery day!