Hello, my dear Steemians!
Today, I am entering The World of XPILAR - LANDSCAPE/SEASCAPE PHOTOGRAPHY ART CONTEST hosted by @axeman with this photo I took back in August 2015.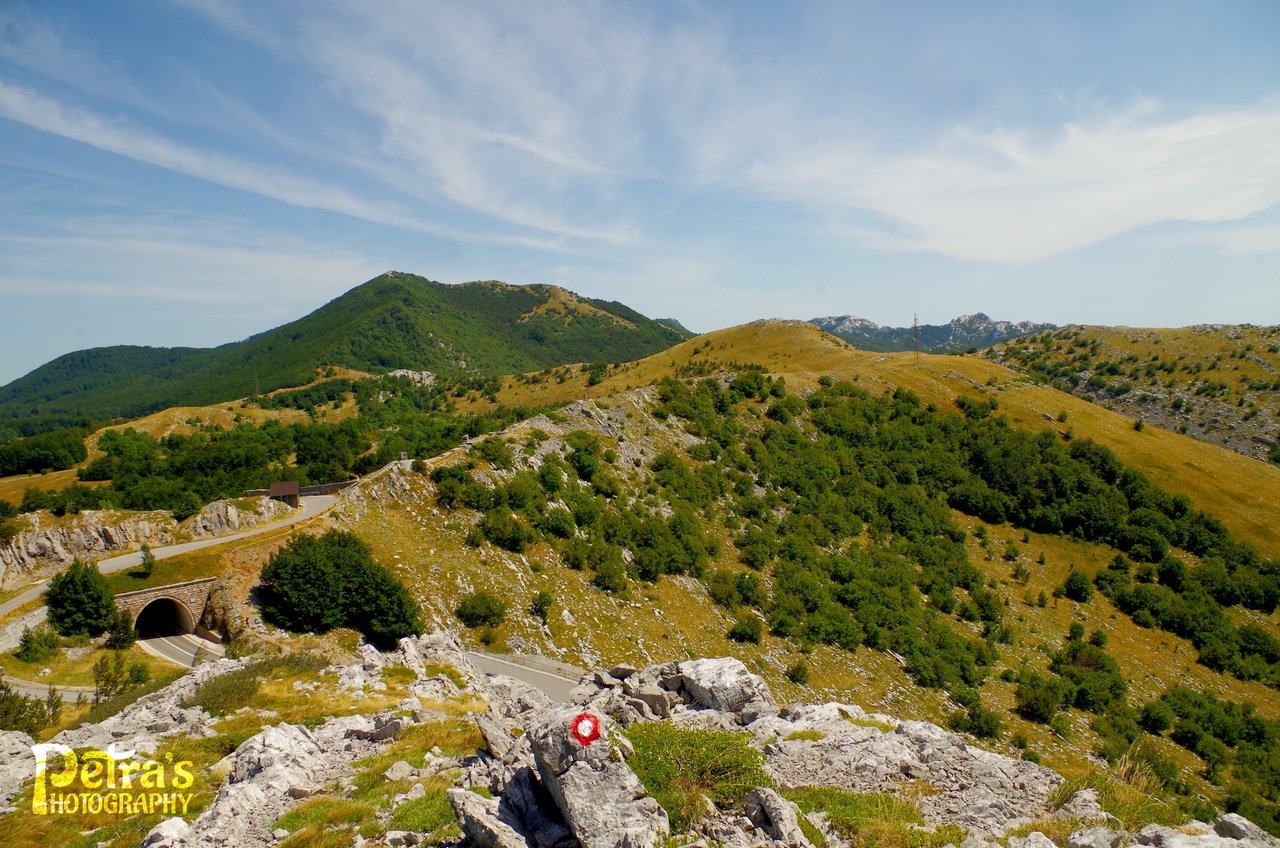 Heart of Velebeat
---
| Camera DSLR | ISO | Aperture | Shutter |
| --- | --- | --- | --- |
| Pentax K-30x | 100 | F11 | 1/250 |
---
This was such a beautiful hike. I remember it as it was yesterday.
That year my love and I went to Ki Aikido Summer Camp.
 
It was 5 beautiful days of training, hiking, swimming in the Adriatic Sea, and partying with amazing and inspiring people. The camp was located in one little place on this mighty Velebit mountain called Baške Oštarije. I know, for those who are not of Slavic language family will break their tongue trying to pronounce this (hehe).
This is just one very small part of Velebit mountain that you see in this photo. Velebit mountain is a mountain in Croatia, the country where I am from and where I live. This mountain is dividing the continental part of the country from the coastal part. It is the mountain I need to cross every time I want to reach our beautiful Adriatic sea.
This mountain is so huge and beautiful. It holds so many hidden treasures, healing plants, breathtaking views, and many more. The photo I took is this mountain's central part, that's why I called this photo
''Heart of Velebeat''.
Do you love hiking? Have you ever been on this Velebit mountain?
---
Supported by @xpilar & SBI