Hello everyone!
Today I would like to share with you this mixed media sketch that I just made. It is a sketch for my new painting: Fire Ball in my Hand!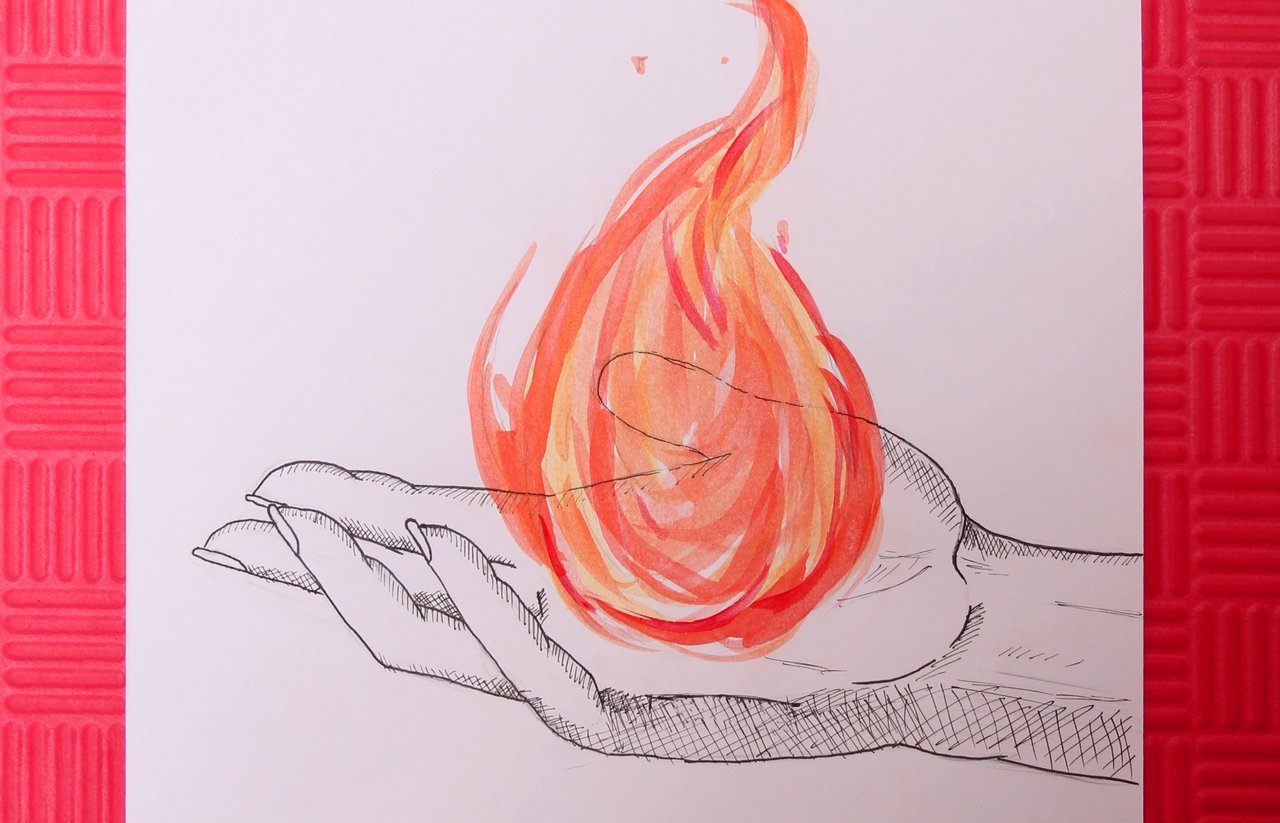 Fire Ball in my Hand sketch, watercolor and ink pen.
---
Here is a full photo of it: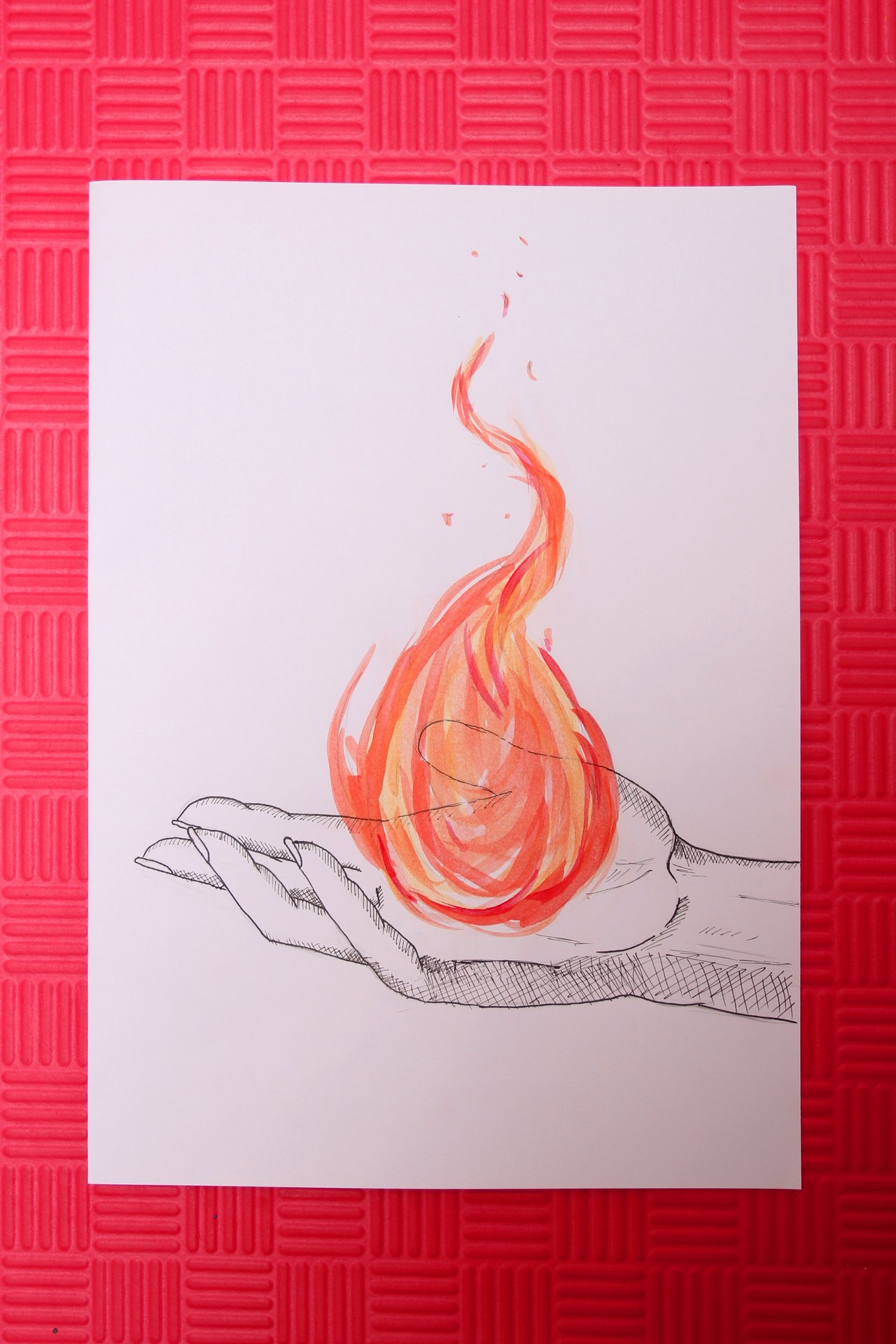 I would like to have this special magical superpower to be able to start a Fire whenever I want because Fire is the element I am usually lacking. My body gets cold very easily but it needs a long time to get warm and it usually doesn't last very long so this superpower would serve me well.
---
Do you know the Greek Myth about how this element of Fire was given to humanity by the Titan Prometheus?
---
Enjoy your day, enjoy your inner Fire! Do you feel it burn?