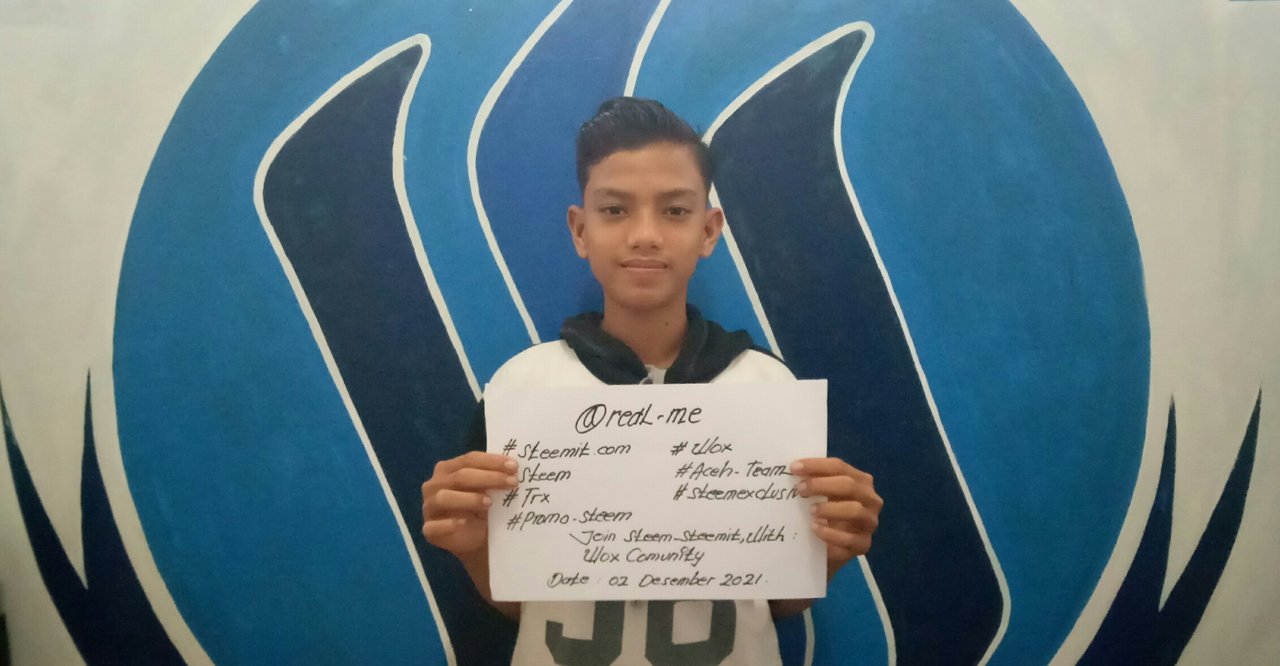 ---
Greetings to everyone
---
| Name | Abrar |
| --- | --- |
| Name akun | @real-me |
| Education | Shopkeeper |
| Address | Alue Liem- Kota Lhokseumawe |
---
First of all, I would like to introduce myself. My name is Abrar @real-me, who comes from Aceh. I am happy, after 1 year that I have been living at @sultan-aceh's house for a long time, being his adopted son in the world, today, has invited me to join steemit.com, to get to know the crypto world, especially the #steemit #steem platform.
I found out about this #steemit from @sultan-aceh, the person who has taken care of me, by providing expenses for my life, which has been running for 3 years, until now, because previously I had dropped out of school, but thanks to Mr. @sultan-aceh, I can go back to school, so I can go to school again, and continue my education to completion, with the costs provided by @sultan-aceh, my parents and part of the results I work to maintain a shop, in one of the shops in my village.
Learn to take pictures in the forest
a few weeks ago, I was also with the son of @sultan-aceh, went on a trip looking for pictures, and there, I learned a lot in using lenses and cellphones, to take pictures of mushrooms, insects, flowers, the results were not satisfactory.
My goal and motivation to play steemit is to be able to strengthen the support of @sultan-aceh in the real world, and collect my Steem Power, to be together in the Steem Blockchain Community. "WOX COMMUNITY"
Senior Steemit 2016
People I know through Gambar Photo are @xpilar and his family, who are in the Guest Room and Work Room @sultan-aceh.
This is what I can say, hopefully I can get to my main goal. Success with Steem Blockchain Community
---