A long time ago Antoine de Saint Exupery once said that "There is a poetry of sailing as old as the world." What does sailing really mean for us, sailors, and not the ones just looking at us?
The number of answers to the questions are as many as the sailors themselves. One cannot deny that everyone has a small daredevil inside, a sort of an adventurous spirit inside us that makes us look further, a little further, just behind the horizon. Sailing is the never ending thirst for adventures, thirst for new horizons and the need to discover new worlds. For someone it's also a chance to be alone with his thoughts, to get away form routine and to enjoy the nature and the sea.
But even the bravest sailor is not just out at see. We do need to make stops along the way.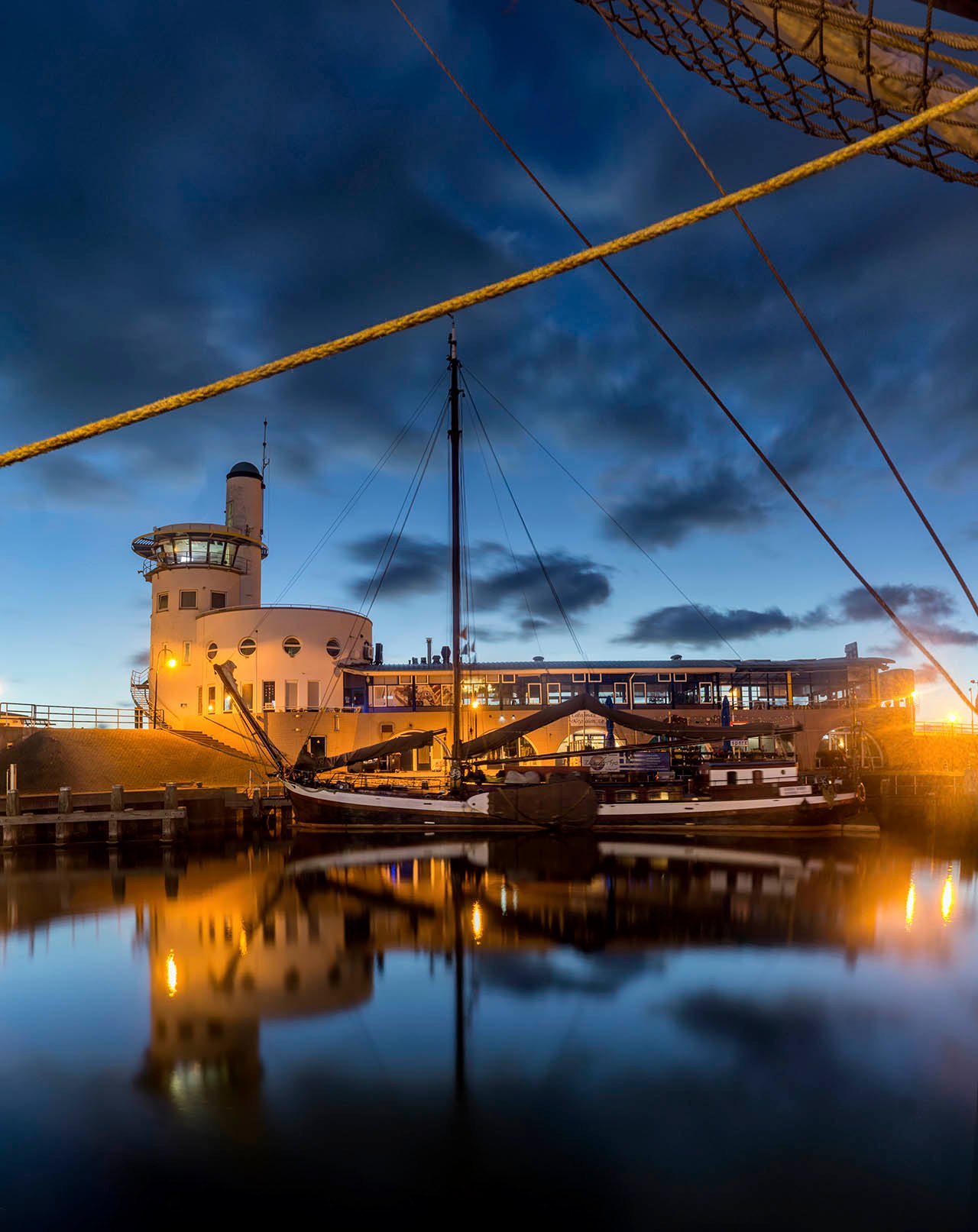 This is the vessel I was working on the longest time as a sailor. I took this one in Harlingen / Netherlands on a lush summer night at high tide.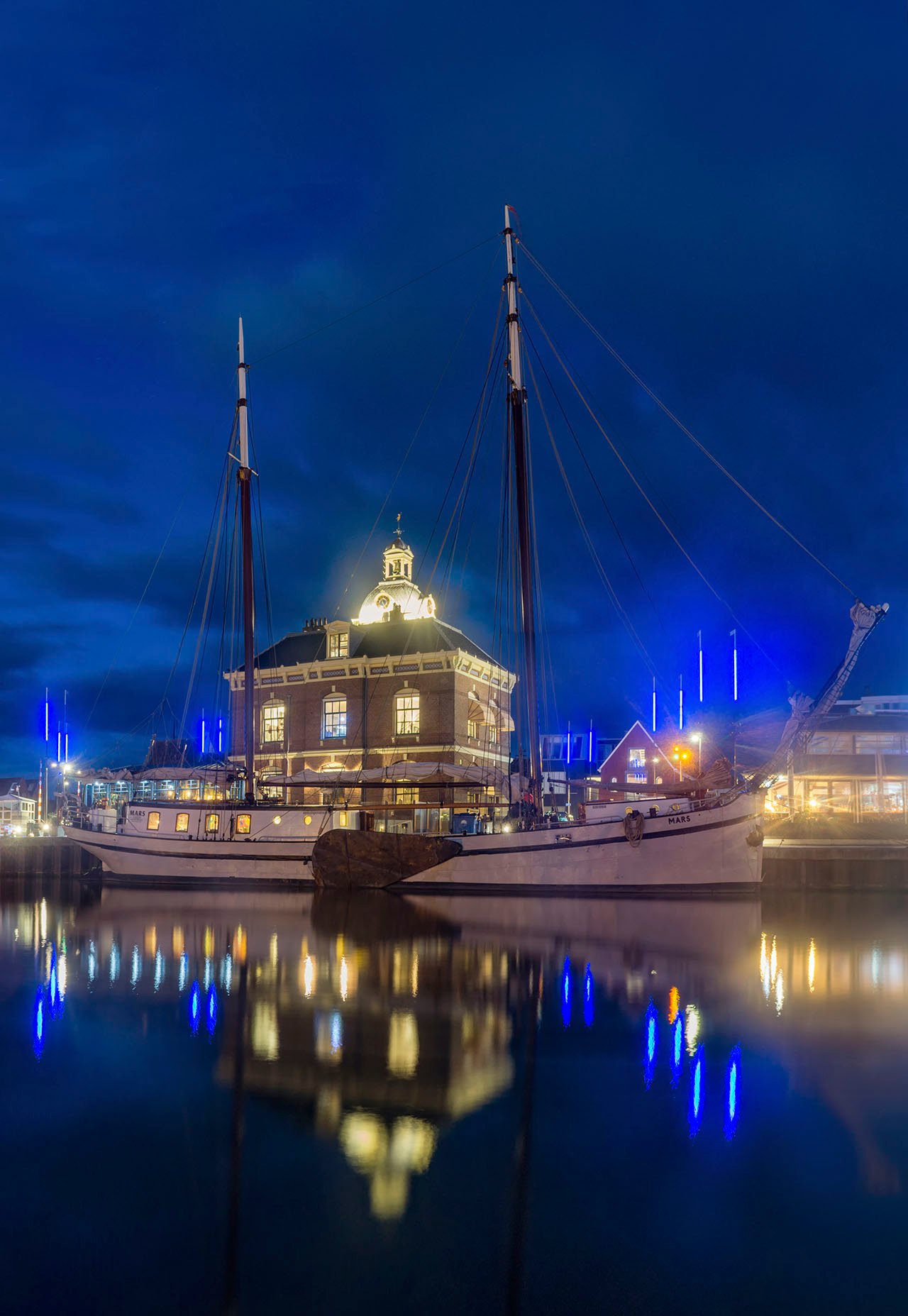 The "Mars" is a huge sailor used as cargo vessel in former times. It is slow, it is big, its maybe not the most pretty ship but what it does not lack is a very nice interiour and decent luxury on board. How about to just hop on?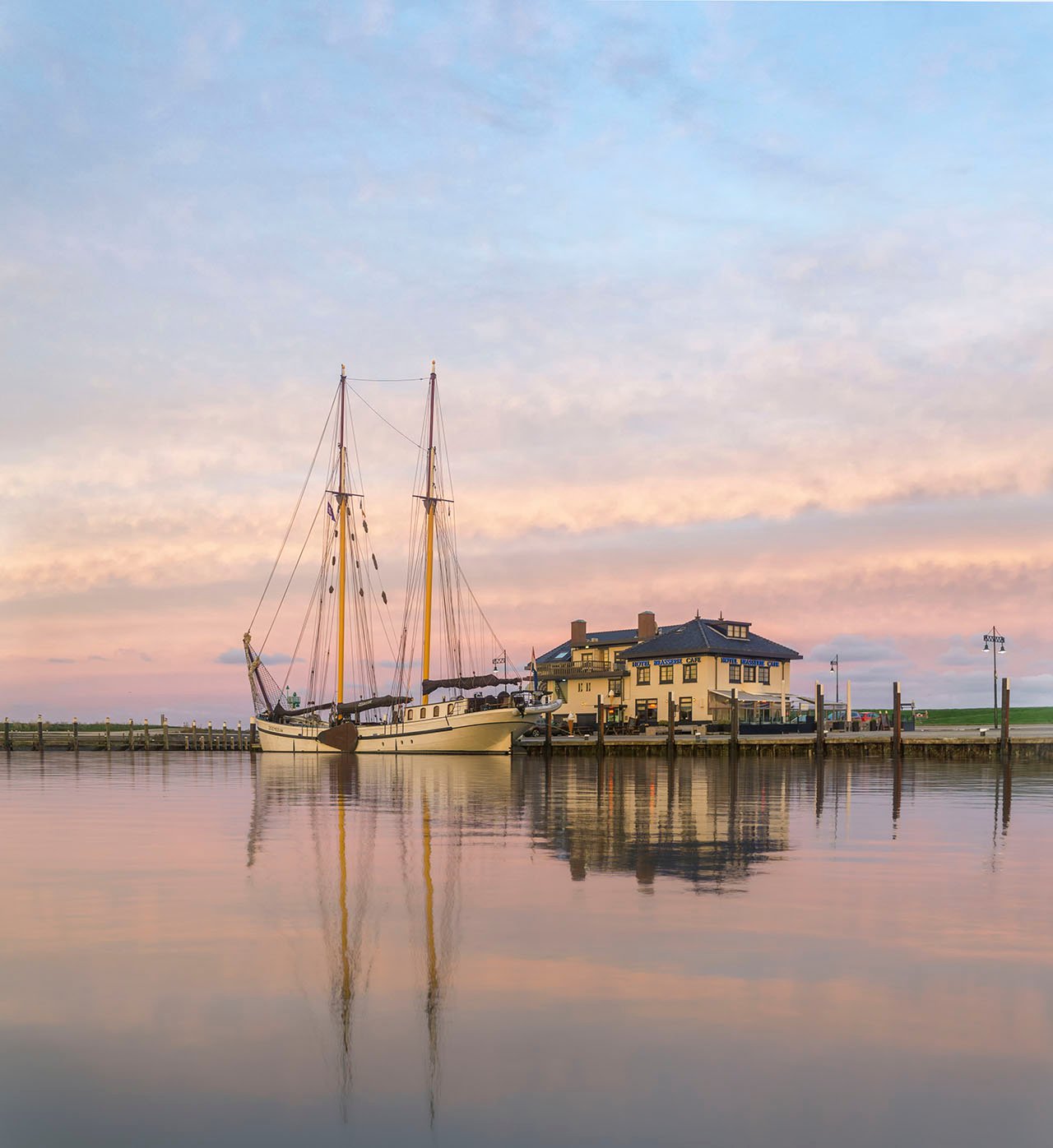 The "Actif" is quite simular to the Mars but she is a bit lighter around her hips. Thus, she is qay faster, hence the name. The masts are yellow as well and there are not many vessels around with yellow masts so, she is quite recognizable, even from a far.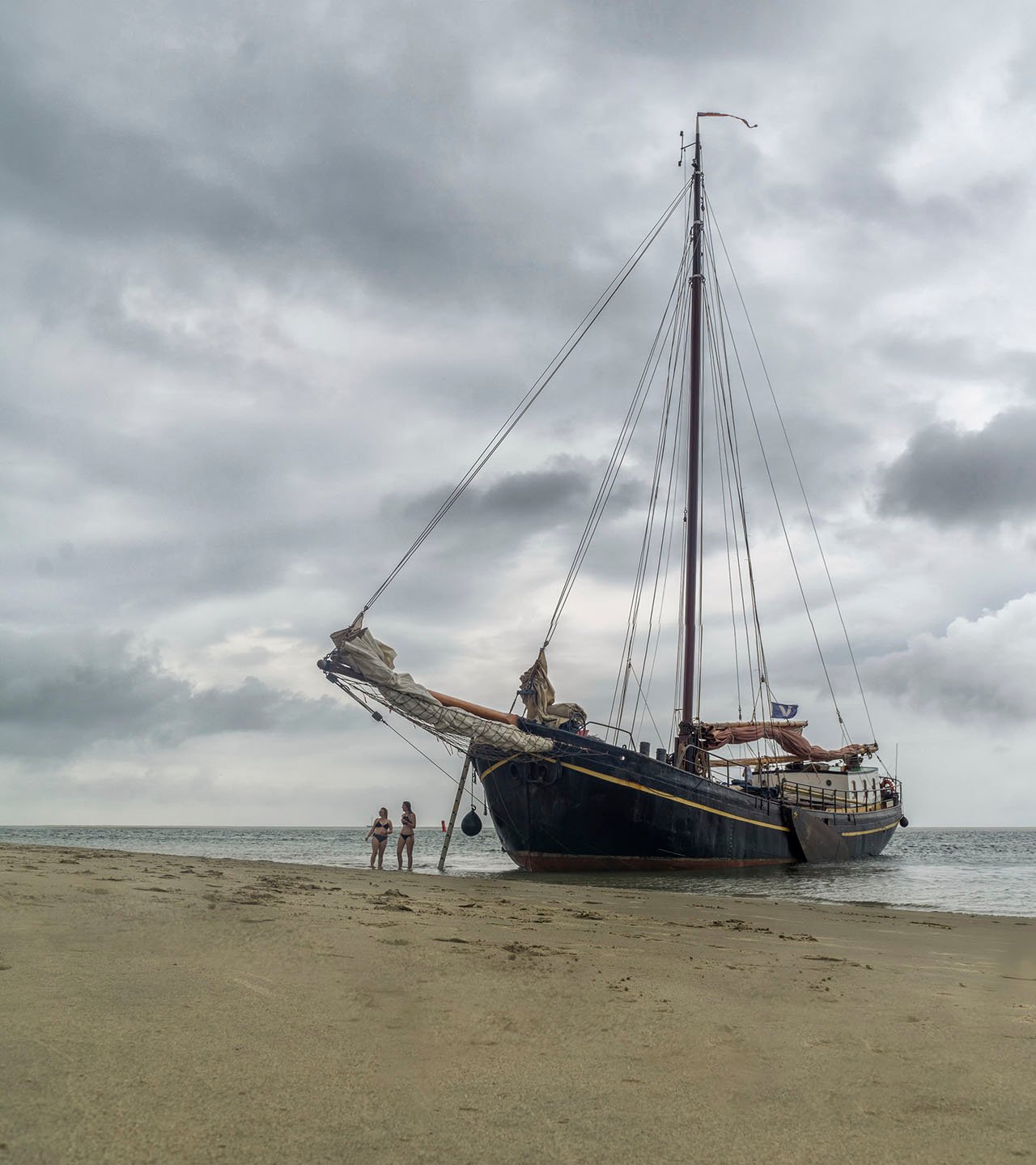 As the Dutch ships are usually flat bottomed it is not a problem to beach them where ever you like. Of cause you need to do this on a certain time frame, else wise it will be quite hard to get of land again. Remember: The sea rises and falls all the time. :)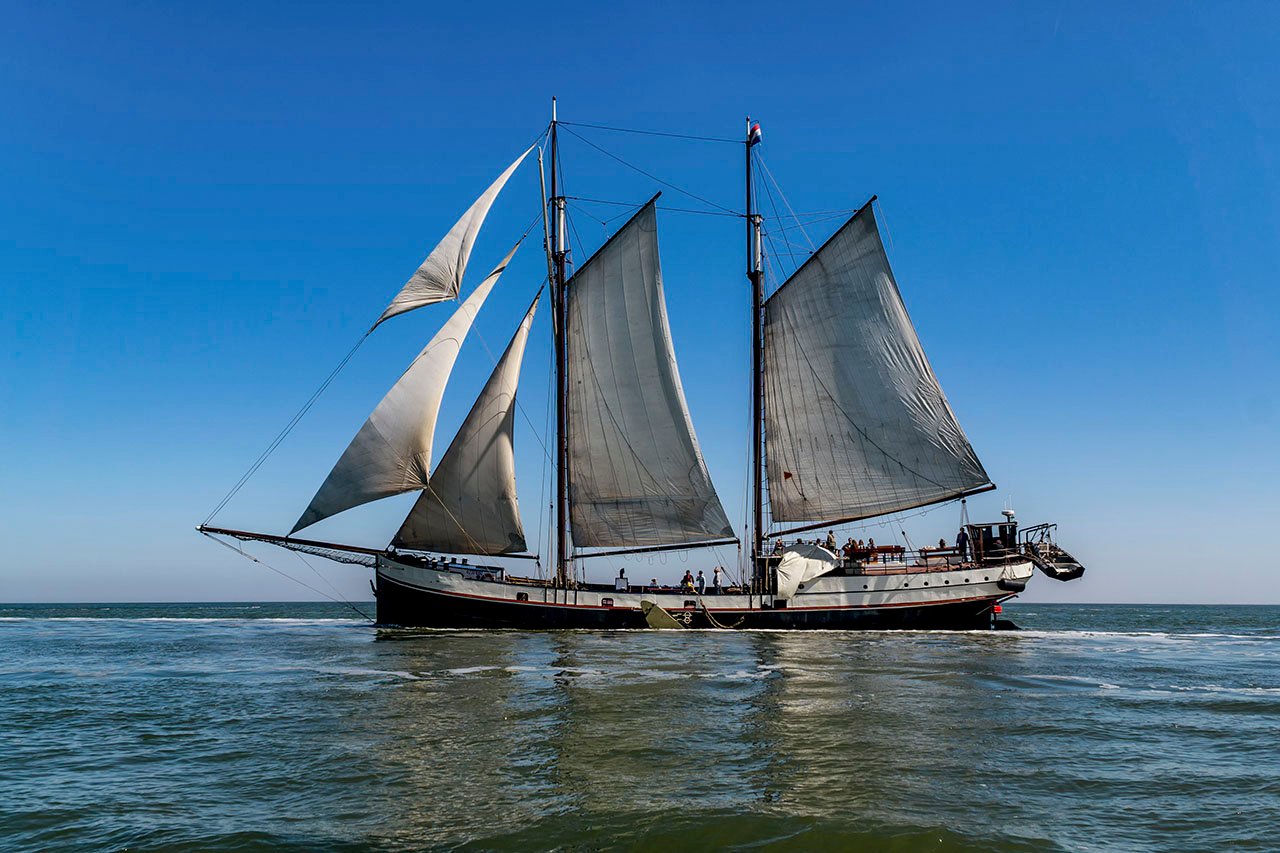 This is the "Storebealt" and as you can see, even with all this canvas up she needs the motor to get somewhere. Especially when the winds are weak. Size is not always your friend but that depends on your needs.
Please give this post some steem! <3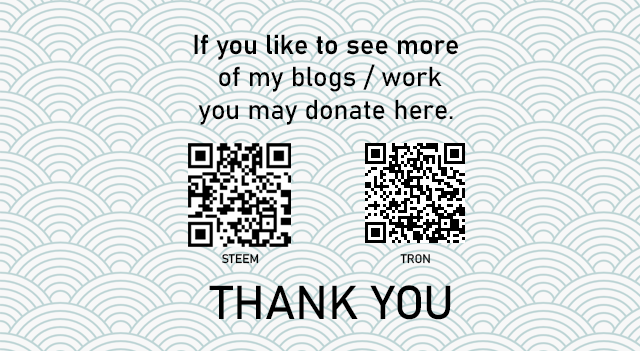 Please visit my webpage https://ricpicks.de for more awesome photos and content.