English / German
For some of you they are normal planes, but if you look a second time you will notice the missing windows. Leipzig Airport is a large cargo transshipment point and, in addition to a rather modest selection of flights for people, has a larger one for cargo. Here we see a Boeing 777F of the German cargo airline AeroLogic shortly after landing.
Für manche unter euch sind es normale Flugzeuge, doch wenn man ein zweites Mal hinschaut bemerkt man die fehlenden Fenster. Der Flughafen Leipzig ist ein großer Frachtumschlagplatz und hat neben einer eher bescheidenen Auswahl an Flügen für Personen eine umso größere für Fracht. Hier sehen wir eine Boeing 777F der deutschen Frachtfluggesellschaft AeroLogic kurz nach der Landung.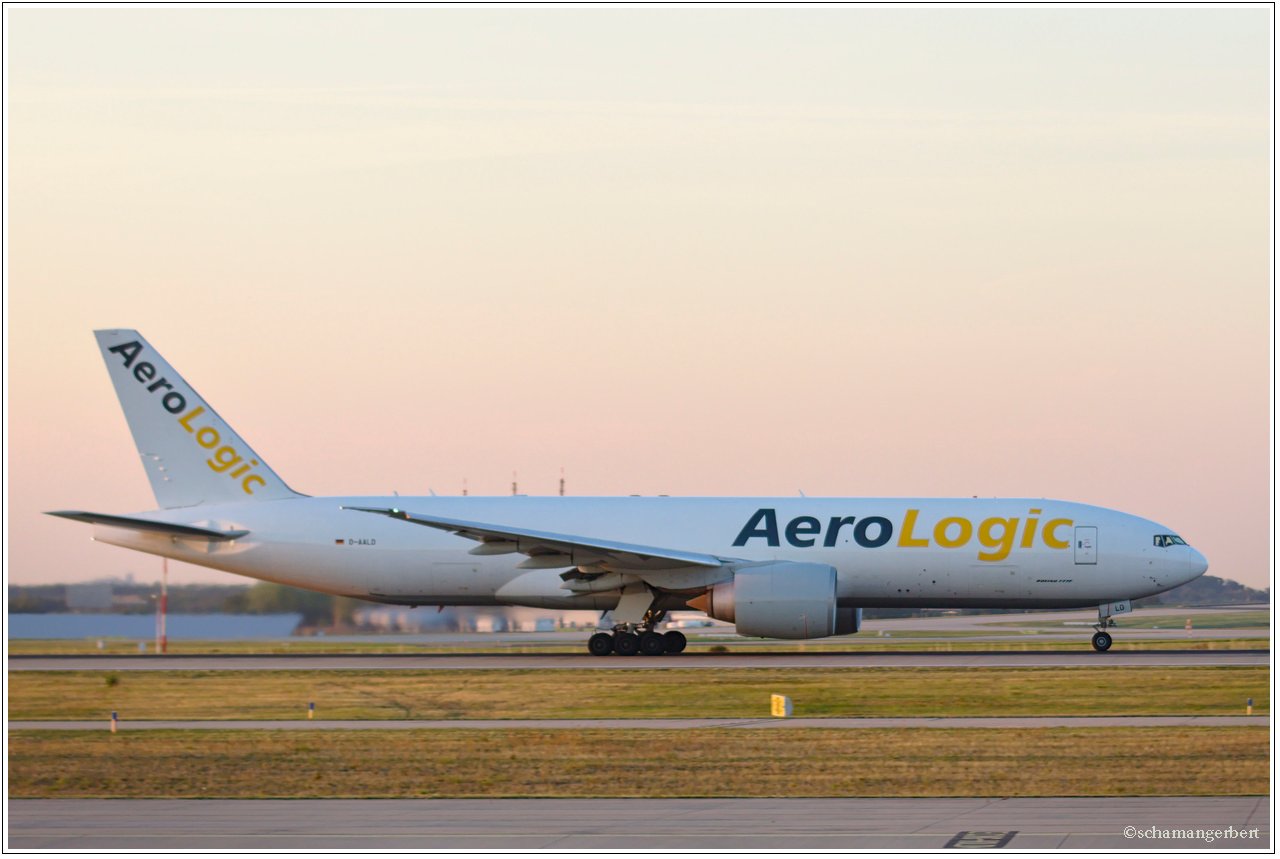 Here an Airbus A300-600RF from European Air Transport Leipzig.
Hier eine Airbus A300-600RF der European Air Transport Leipzig.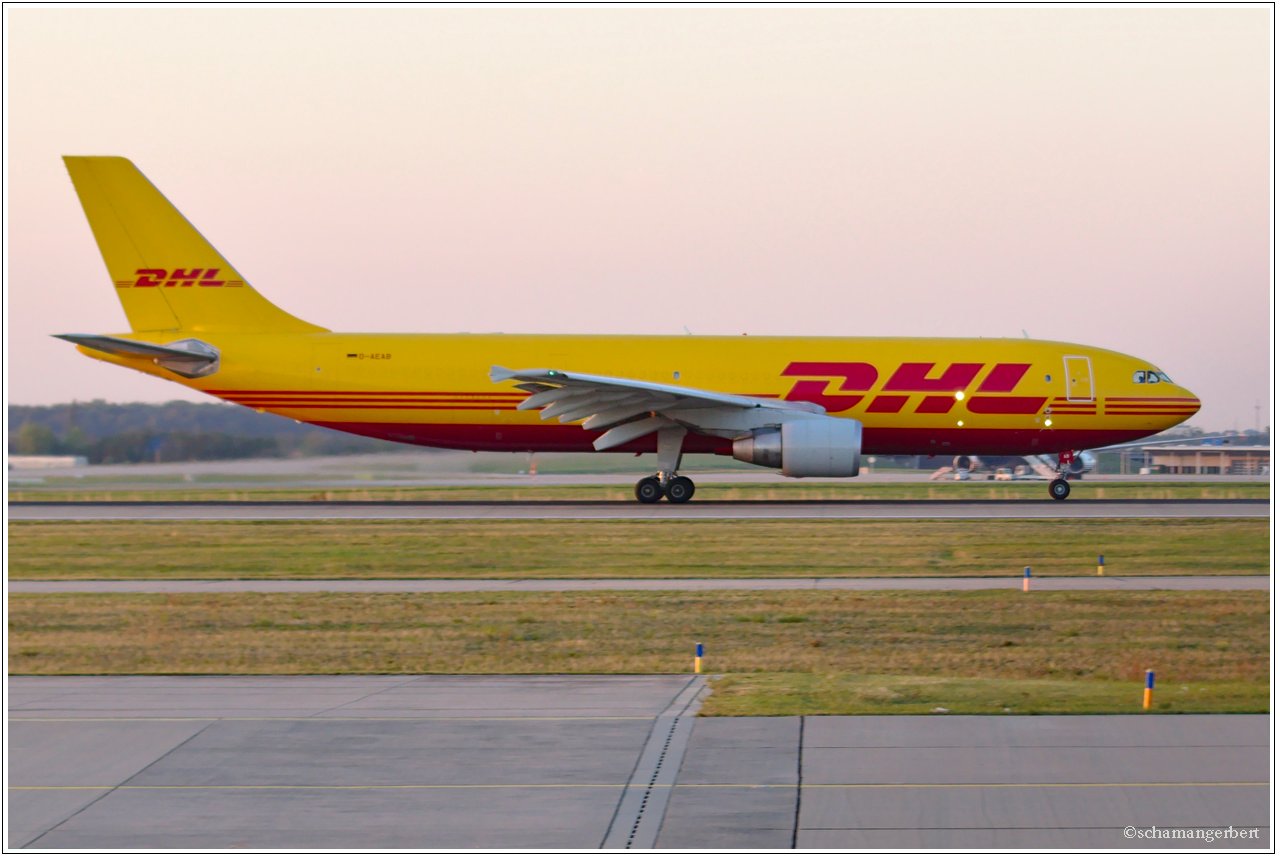 After the long journey and the first exciting pictures, darkness fell and the time at the fence was over for today.
Nach der langen Anreise und den ersten spannenden Bildern brach dann die Dunkelheit herein und die Zeit am Zaun war für heute beendet.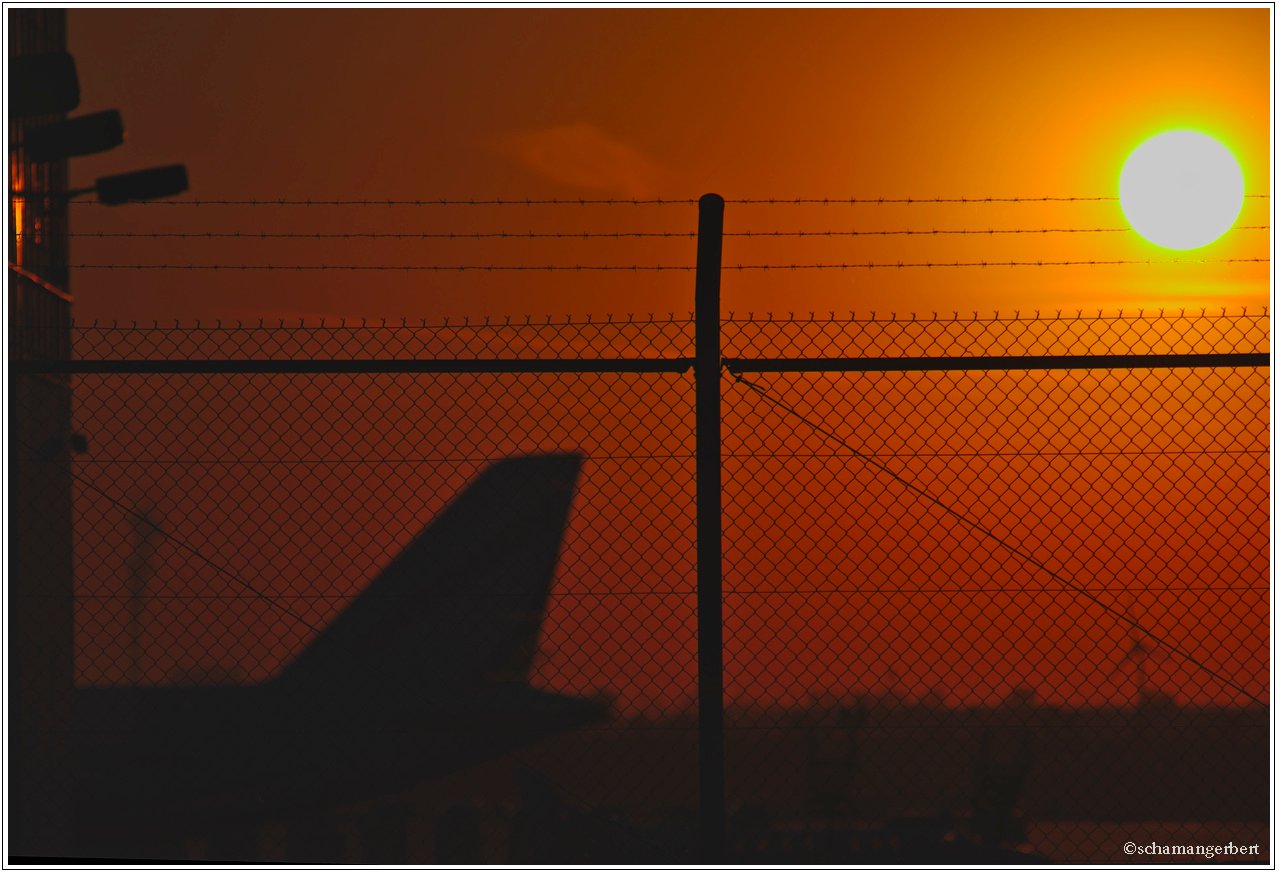 A short detour to the DHL hill, which allows a view of the cargo handling of DHL, ended my day here at Leipzig airport.
Ein kurzer Abstecher auf den DHL Hügel, der die Sicht auf die Cargoabfertiung von DHLerlaubt, beschloss dann meinen Tag hier am Leipziger Flughafen.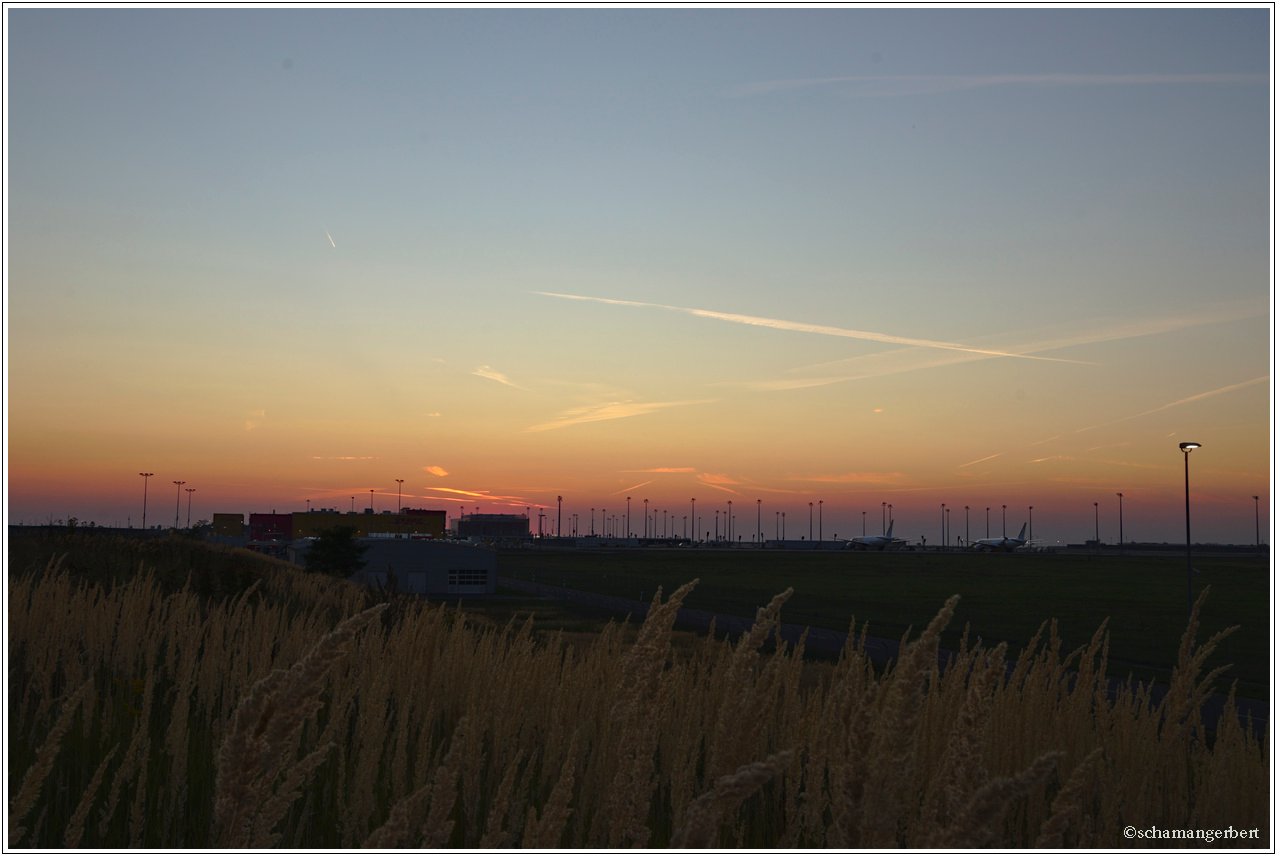 The morning began with this huge Boeing 747-8F of the Silk Way West Airlines which is here on the long way to the opposite side of the runway.
Der Morgen begann dann mit dieser riesigen Boeing 747-8F der Silk Way West Airlines die sich hier auf den langen Weg zur entgegengesetzten Seite der Rollbahn macht.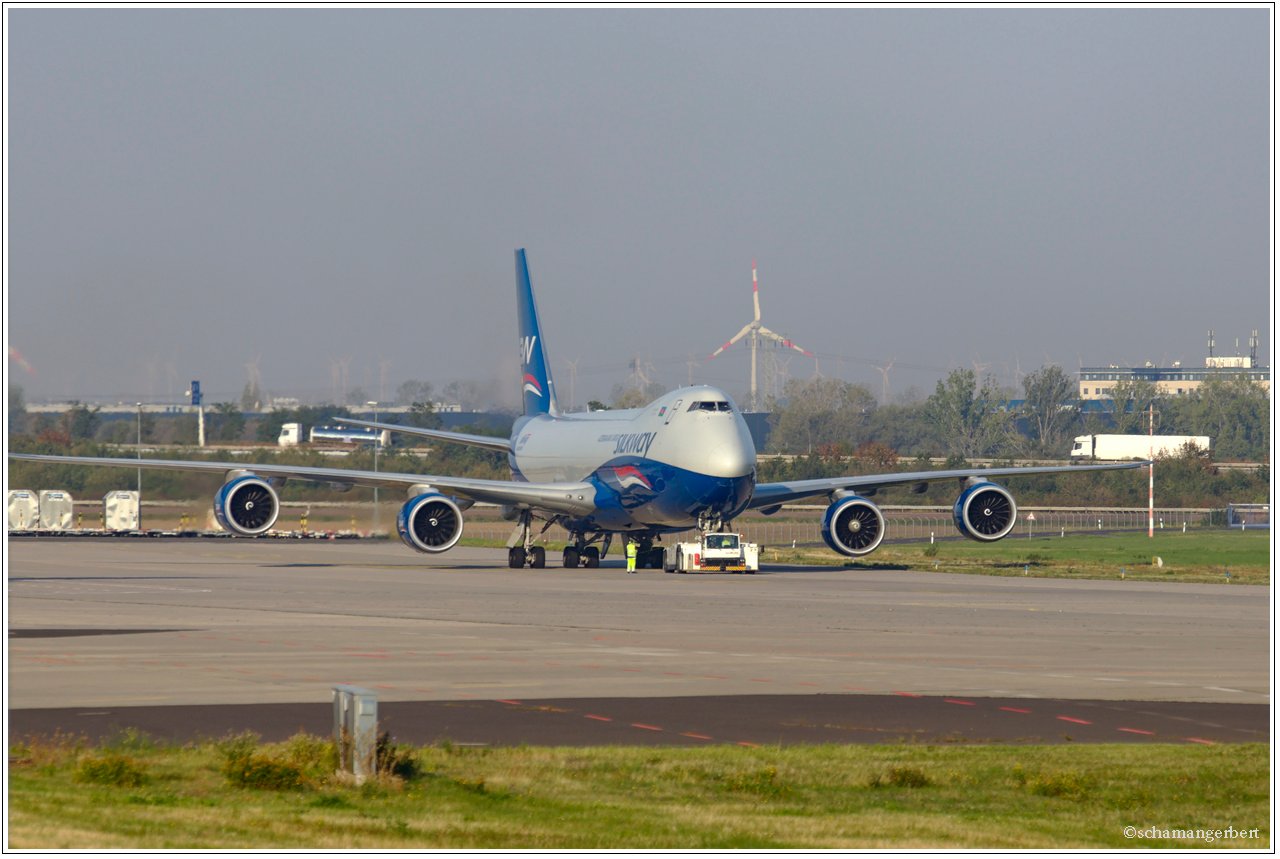 In between, an Airbus A319-112 with the registration D-ABGQ took off. Under this label you can here look at its paintings in its long history. And don't think plane-spotting is boring :)
Dazwischen startete der Airbus A319-112 mit dem Kennzeichen D-ABGQ. Unter diesem Kennzeichen kann man sich hier die Bemahlungen in dessen langer Geschichte anschauen. Und glaubt blos nicht Plane-Spotting sei langweilig :)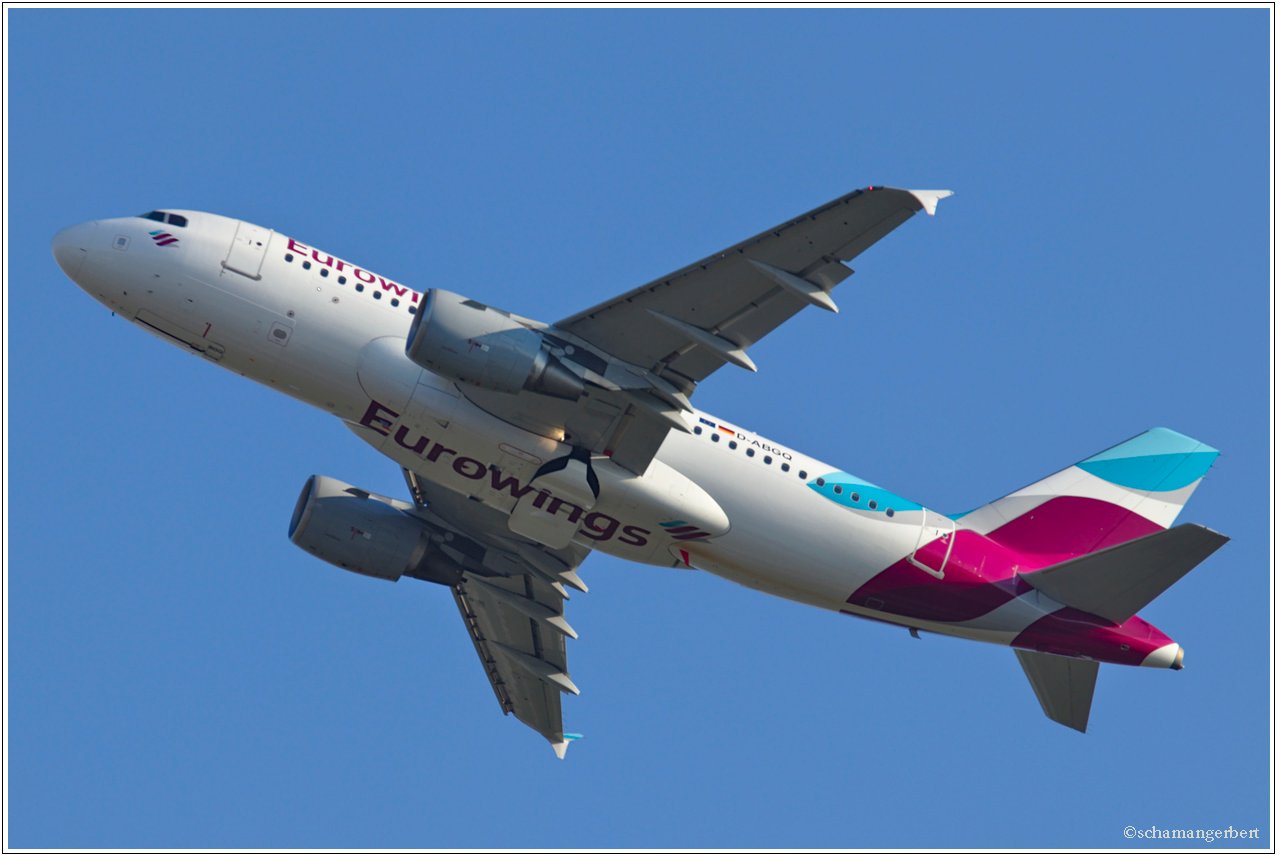 Canon EOS 200D
Tamron 70-210 mm F/4.0
edited with darktable

See you next time! / Bis nächstes Mal!
Thank you for your attention! / Danke für Deine Aufmerksamkeit!
Original content by