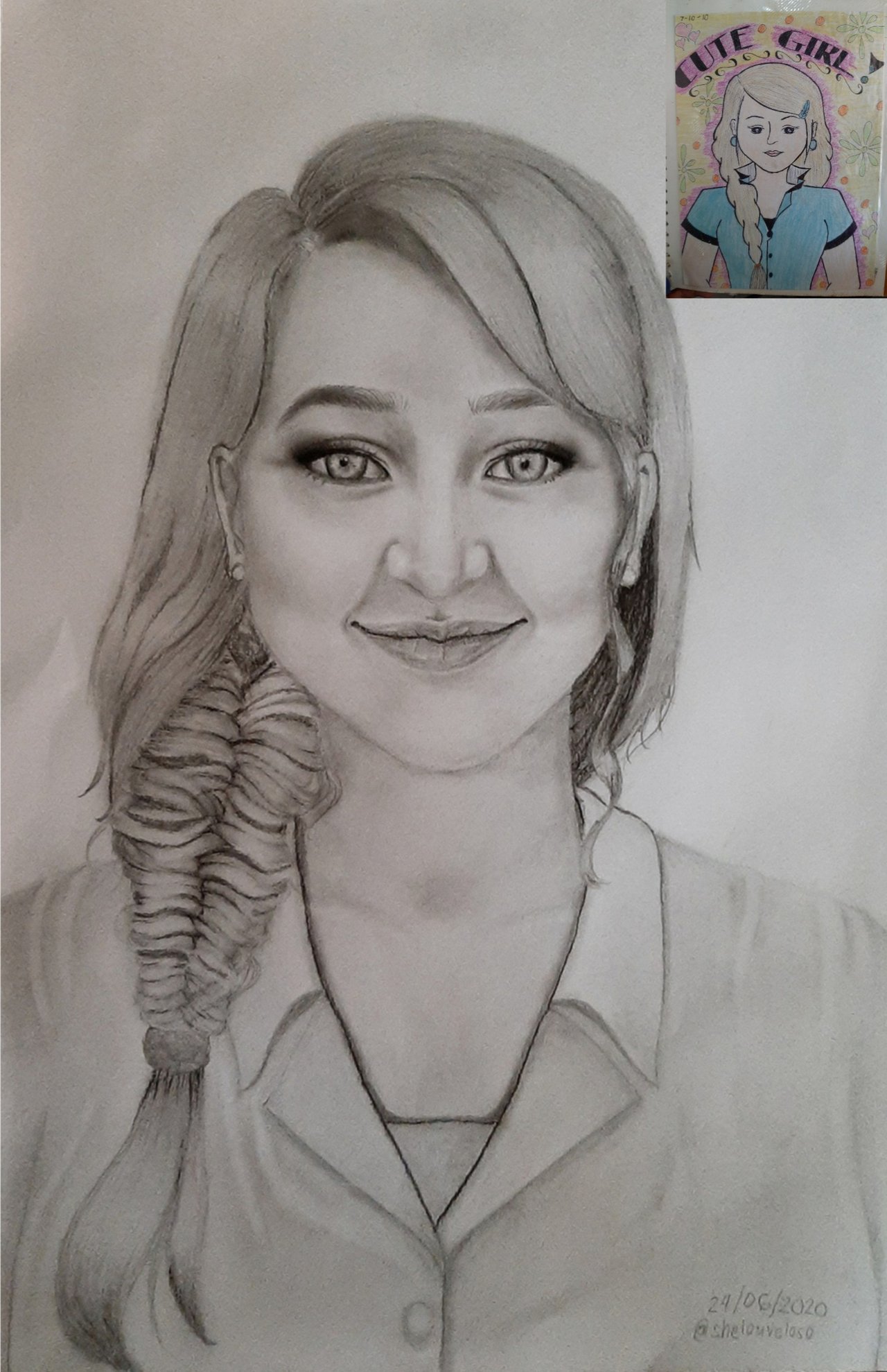 This is my latest portrait drawing. I mentioned in my previous blogs that I'll post this once it's done, so here it is. 😊
This is a remake of the very first portrait drawing I made way back July 10, 2010. I still remember that time when I wanted to draw a cute girl and this is the outcome.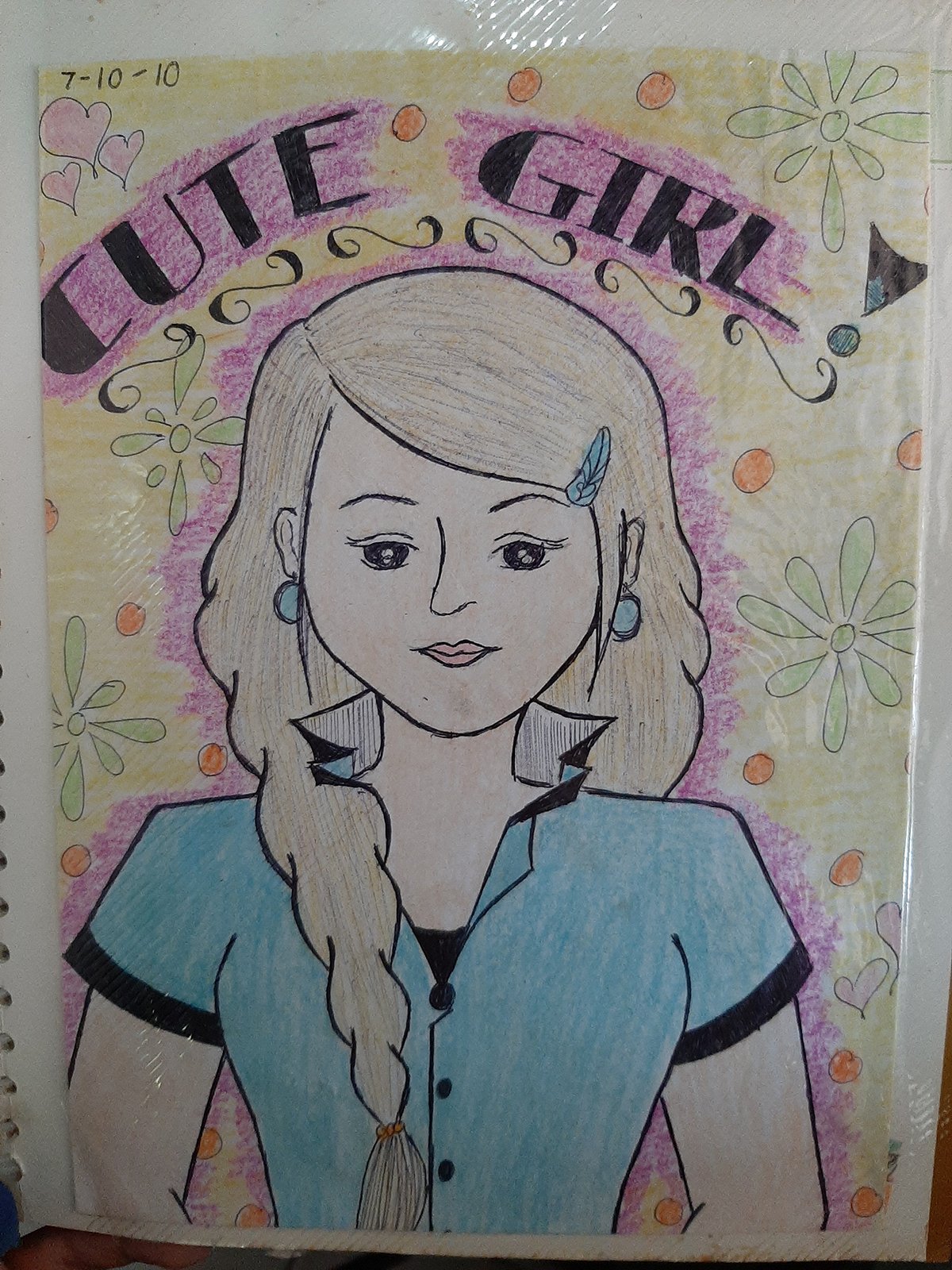 I liked it so much that I wanted to keep it safe, that's why I put it in an empty photo album. This is the first drawing would be seen in My Drawing Collection album 10 years ago. You can find it here some of my previous drawings.
I thought of drawing it again, but I made some changes because I wanted it to look like a realistic drawing.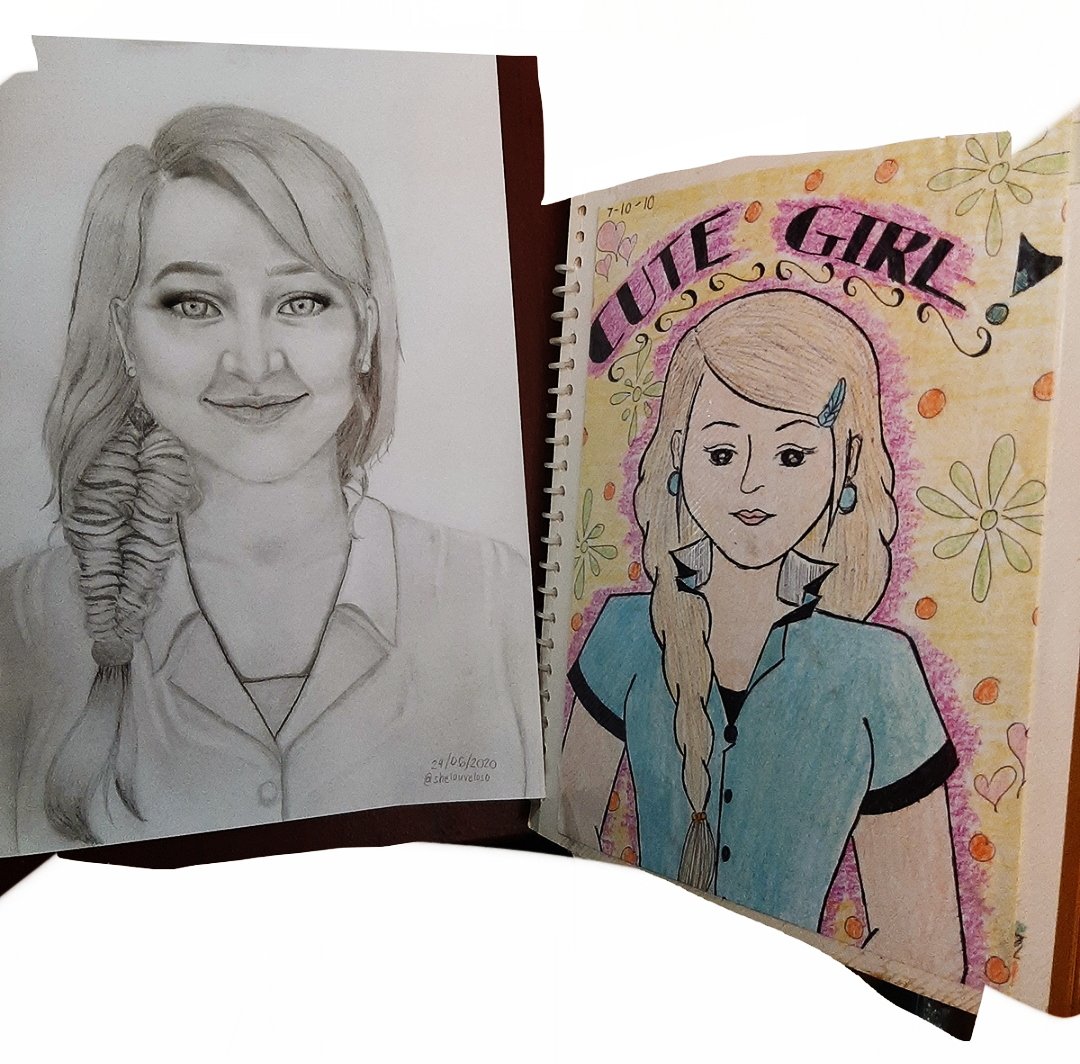 Process: