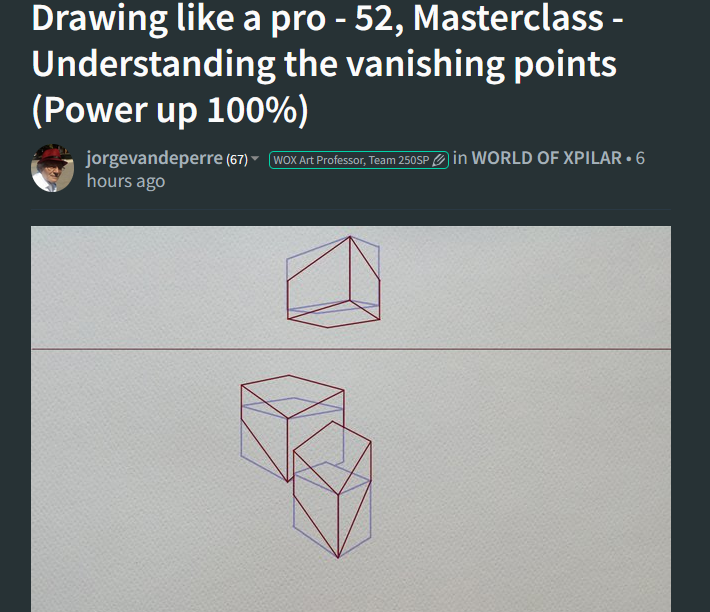 https://steemit.com/hive-185836/@jorgevandeperre/drawing-like-a-pro-52-masterclass-understanding-the-vanishing-points-power-up-100
Hello dear Steemians,
Today I wanted to draw your attention to the next lessons of @jorgevandeperre, who kindly giving us the introduction into the wonderful world of Drawing with explanation how to do it correctly and gain the basic knowledge, foundation for our future works.
Luckily I had enough time today, therefore, immediately decided to do it and managed to capture majority of my work.
I hope everyone who is interested in drawing will take part in the lessons that is running by Jorge.
---
Here are the steps of the work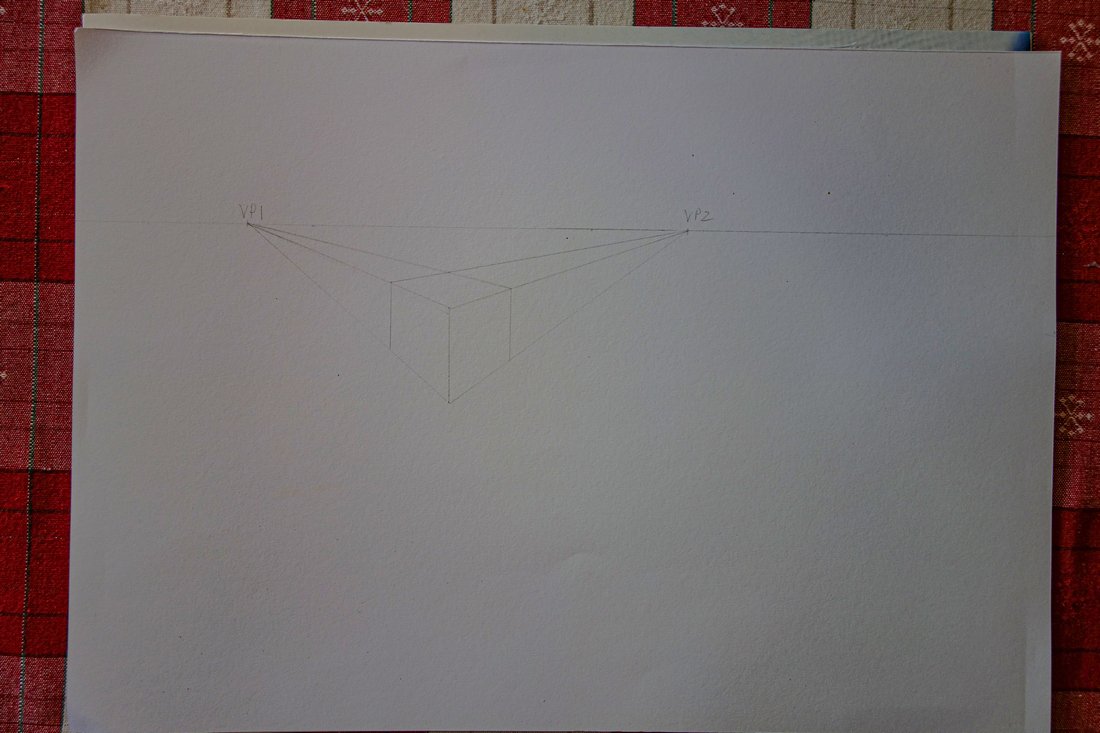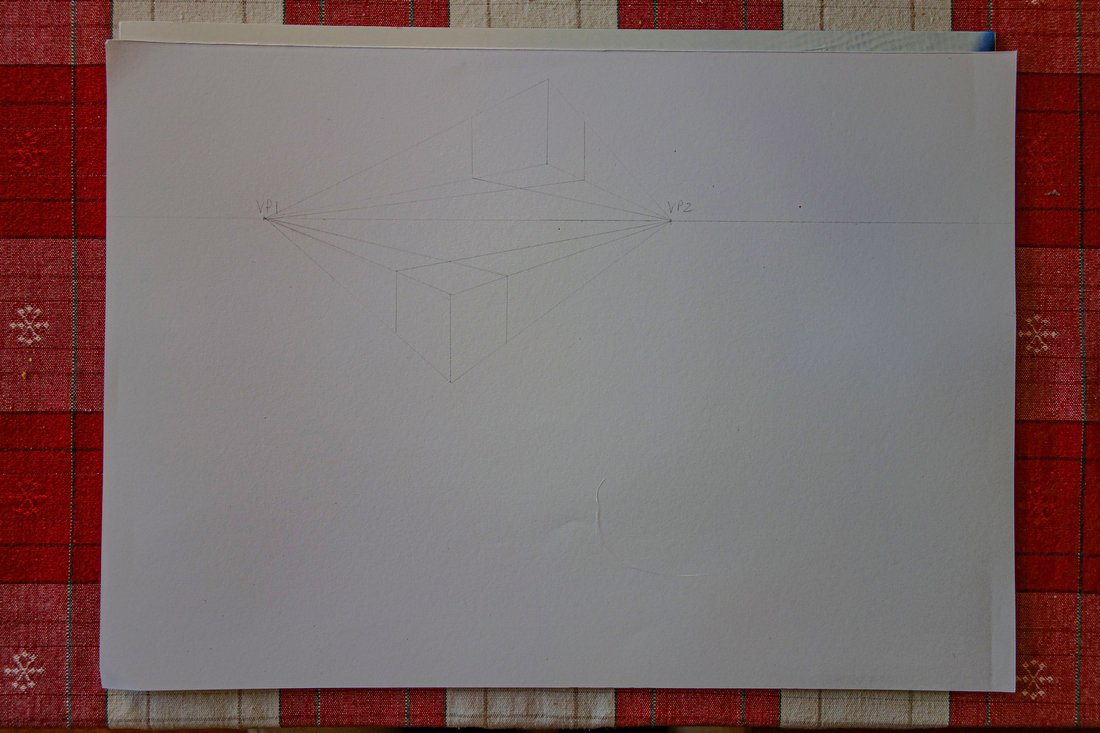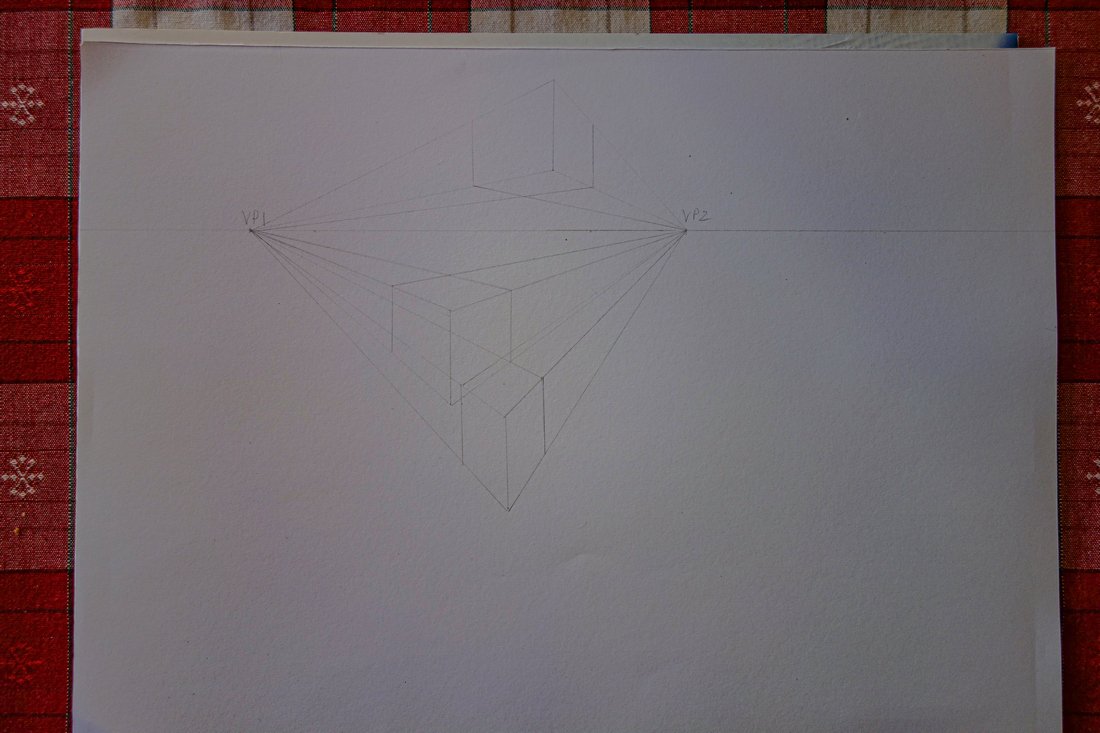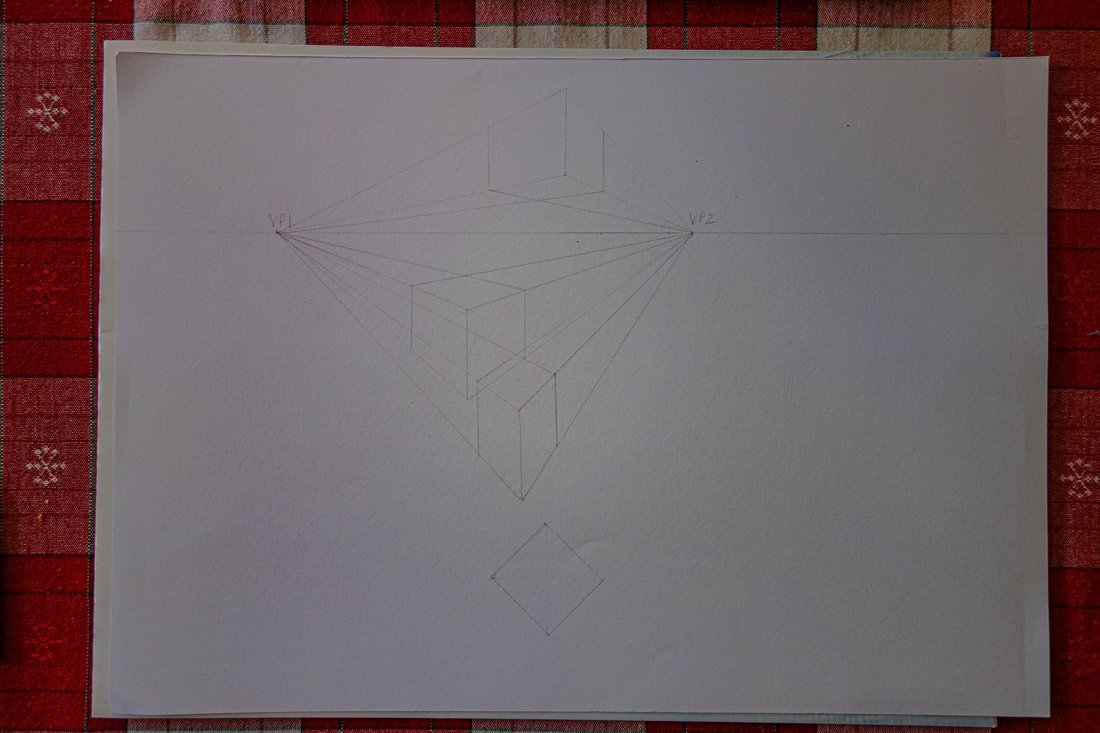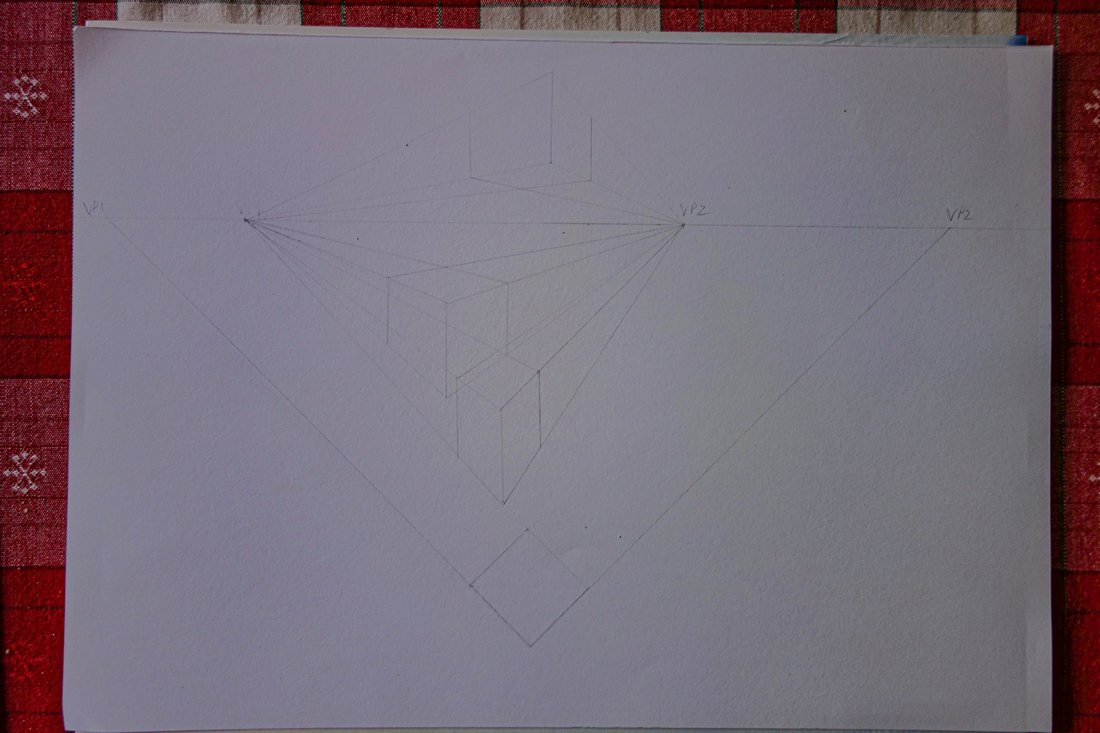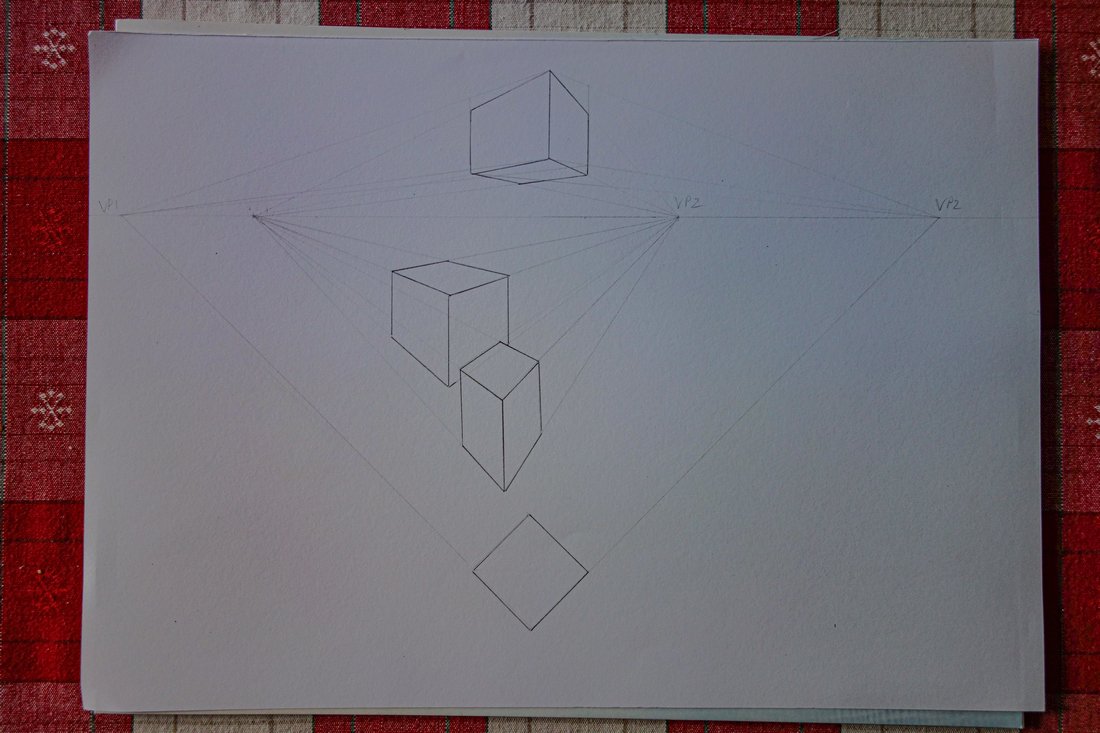 Here are the ready cubes, I decided to use 3B pencil to make the cubes more prominent.
Here are I decided to use the blue pen, so that the cubes that are drawn using the VP of the lowest cube with 90 Degree angle, so that they are differ from each other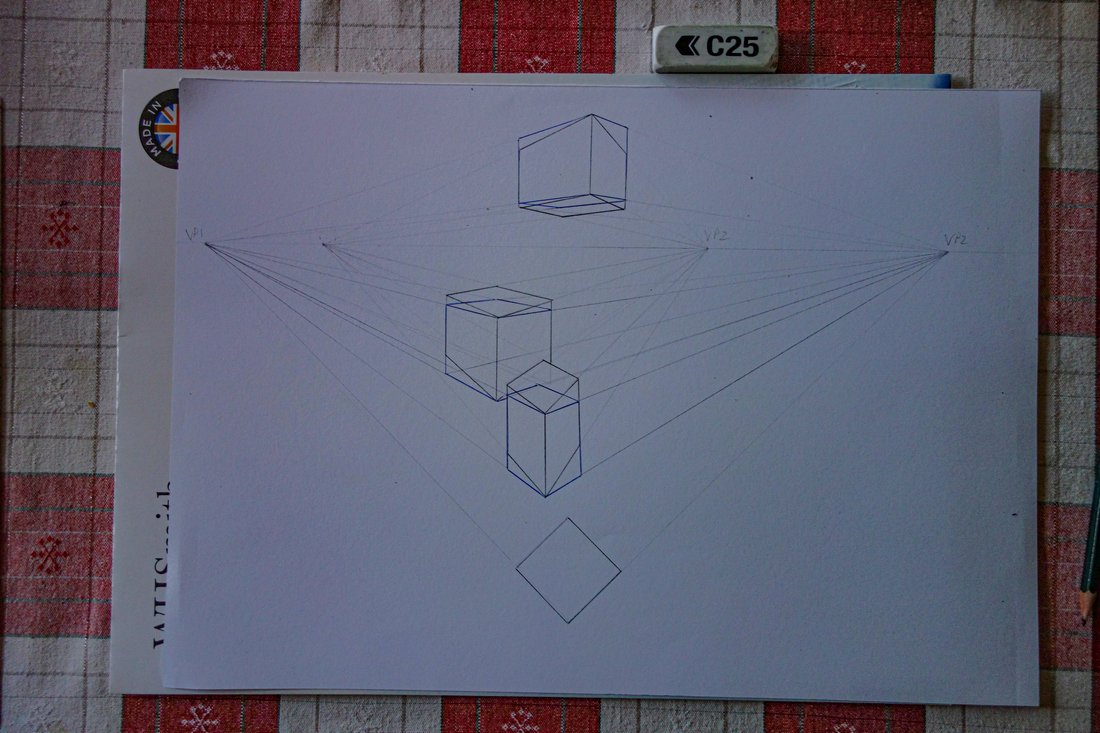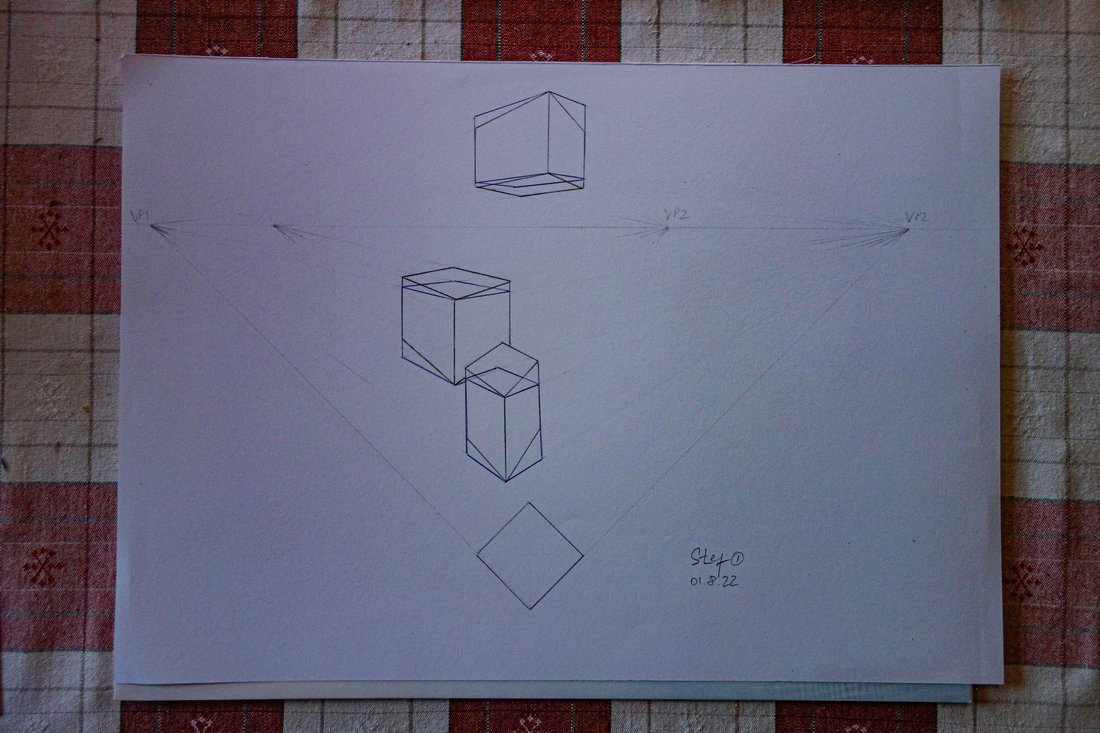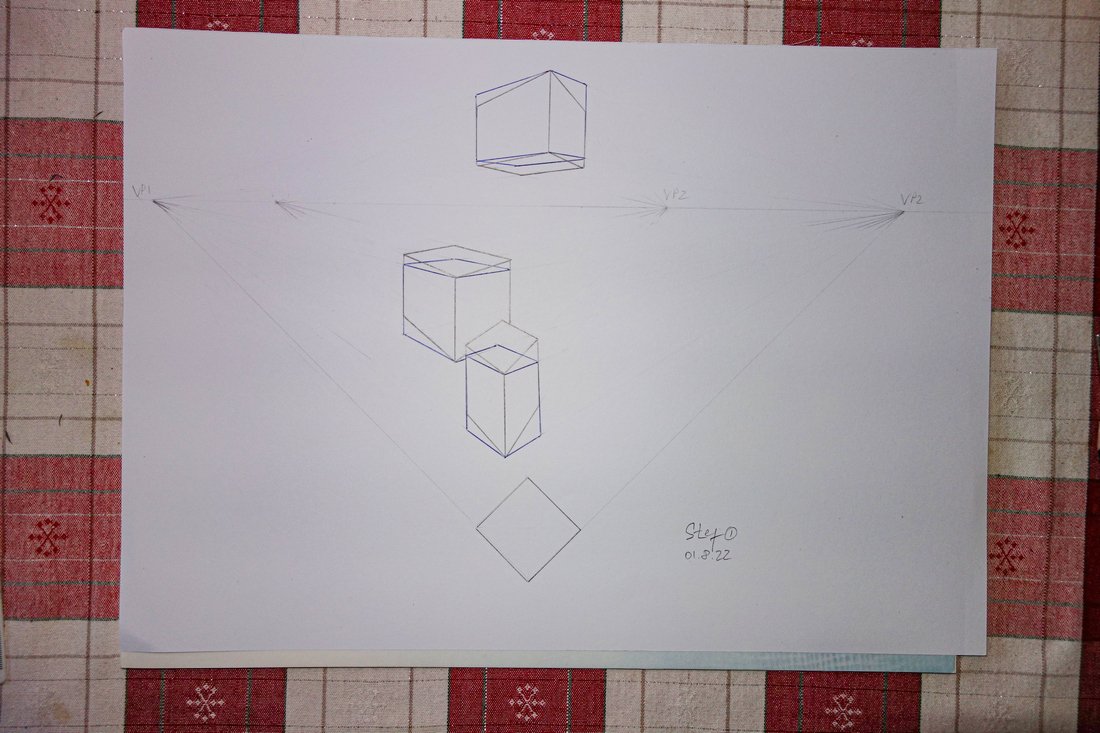 Here I have deleted many helplines and also used the flash, to give more light to the drawing.
Thank you for viewing and please join our classes.
*
---
CURATION TRIAL @worldofxpilar
---