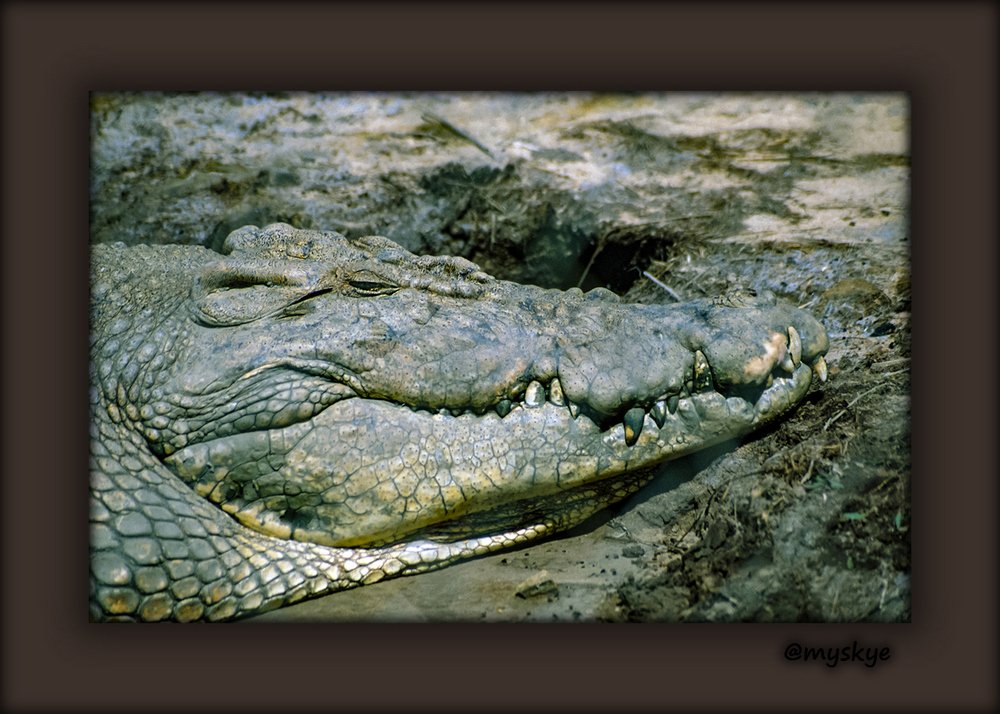 *
Hello my dear Steemians and Art Fans,
Today we wanted to present you another user who we caught on few abuse cases who used the painting of the Professional Artist and the photo from Amazon website for advertisement of underwear.
---
Recurrent abuses on Steemit @guruchudy
---
When I see such users, I just can't understand if those people have no fantasy, no ideas and of course no will to put a bit of their efforts to reach something on Steem, it is quite easy only needs a bit of engagement. Those users do not understand that they destroy the Reputation of users who are originating from their countries like in this case from Nigeria.
Once again, we, different Moderators from "World of Xpilar" became suspicious about this user because he started posting in our community.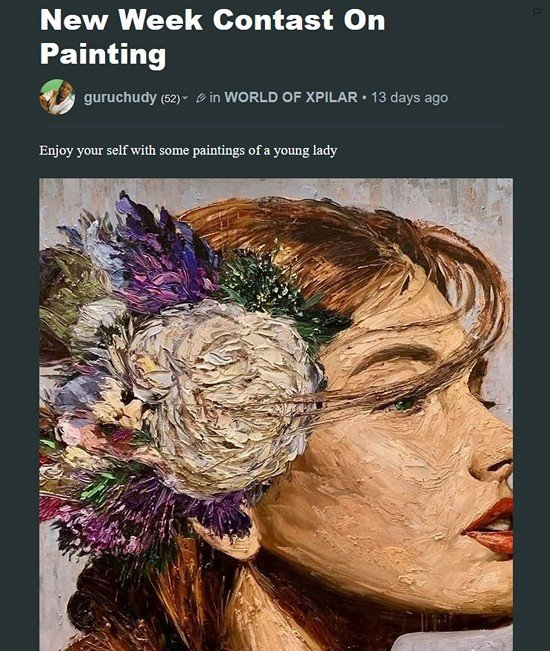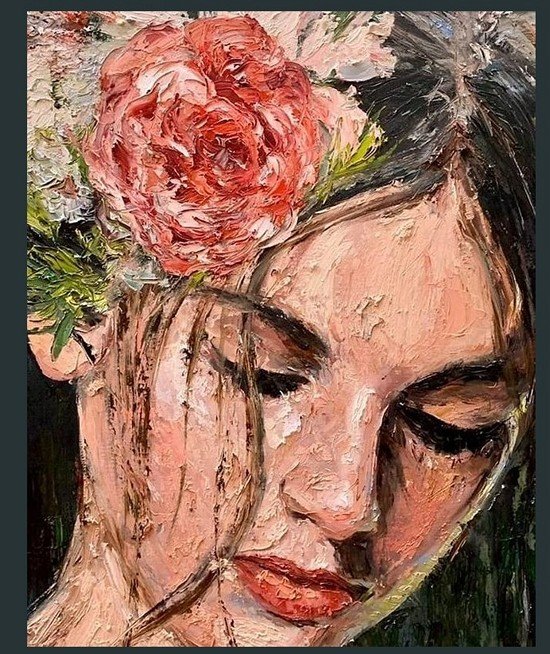 One of the first post immediately attracted our Attention, you know that we are curating Art and seeing that work my thought was:
Very good painting

Impasto style

Oil painting, that is actually the "Kings" level
Seeing that the user is from Nigeria where the materials for Oil painting are very expensive and to do such High level painting the use must be very famous at least in his country.
So our Investigation started.
---
Eric Alfaro
---
The real Artist is Eric Alfaro, who Cuban Artist but currently lives in US. He is very well known in Art World, his works are well sold and he has his Facebook, Instagram and many other websites.
The picture that the user displayed is actually the Facebook thumbnail of the Artist: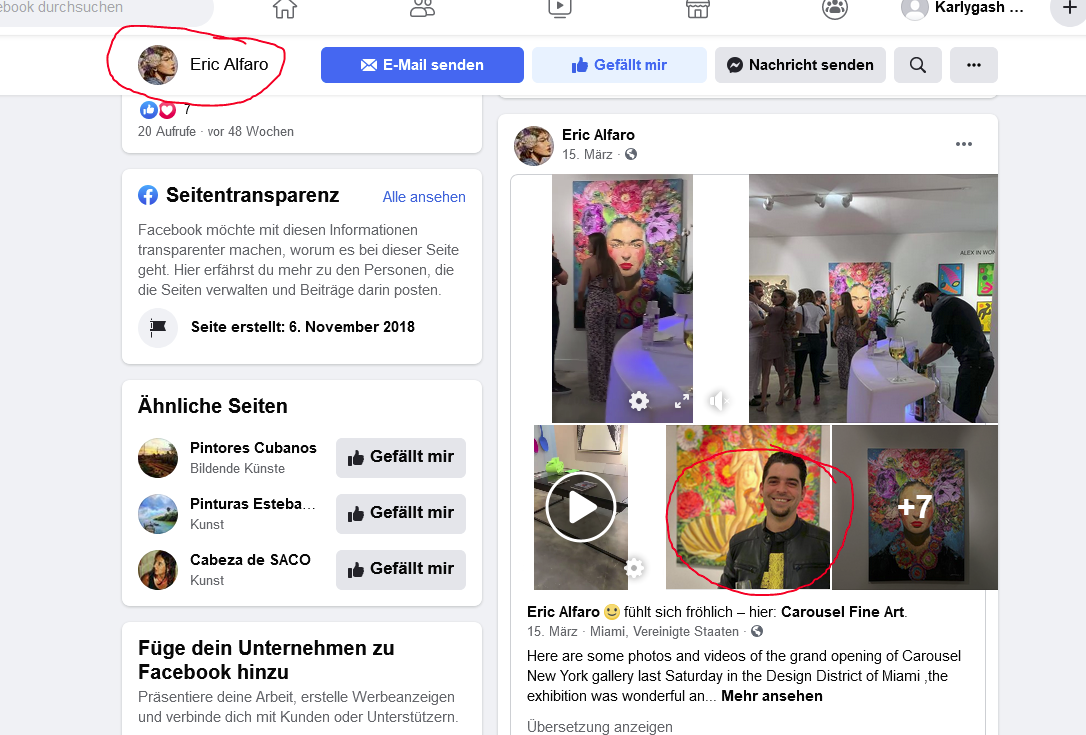 And here is the other Artwork that the user @guruchudy posted in his post, do you know how much it cost?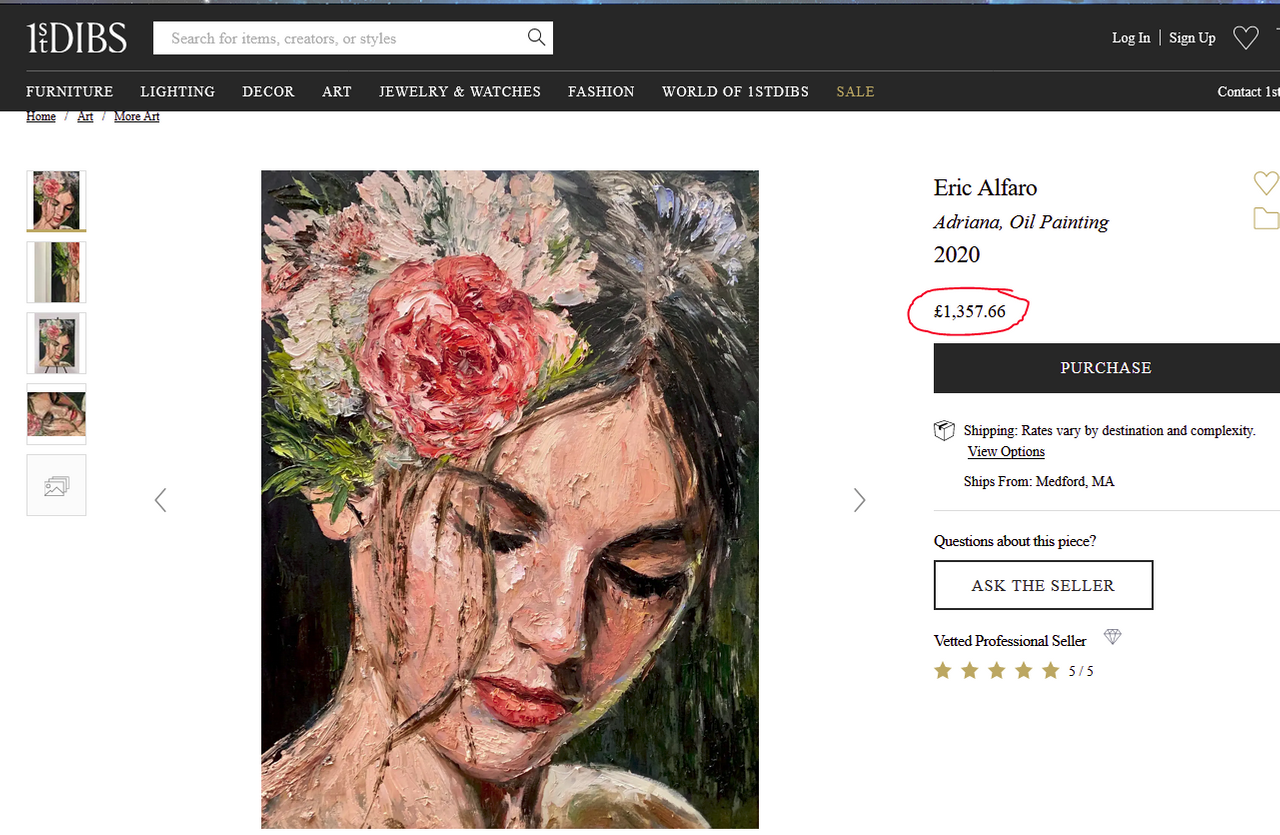 Going further there are two more posts, with Art that the user claims his new works.
1) This one is digital Art and obviously it is signed and it is not a signature of the user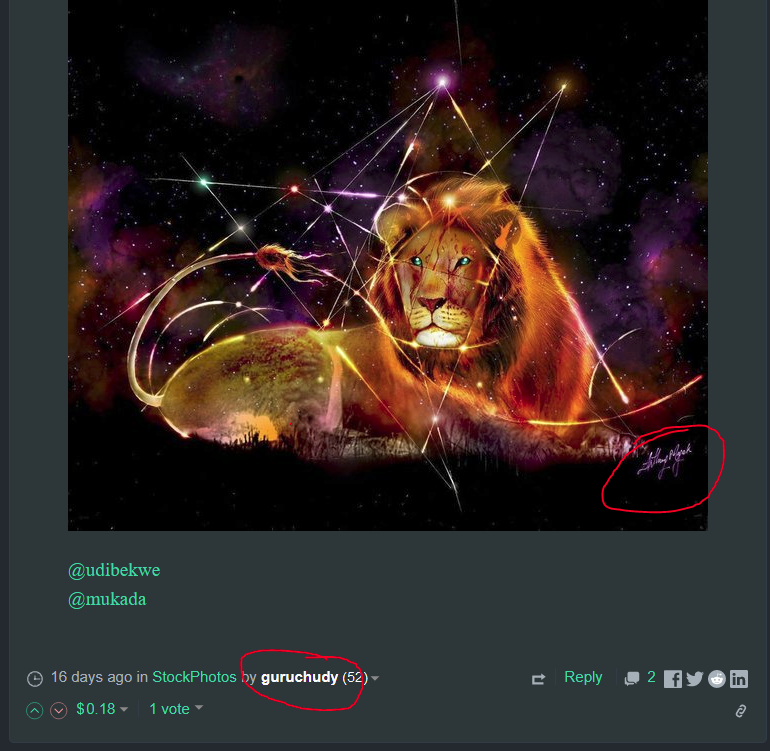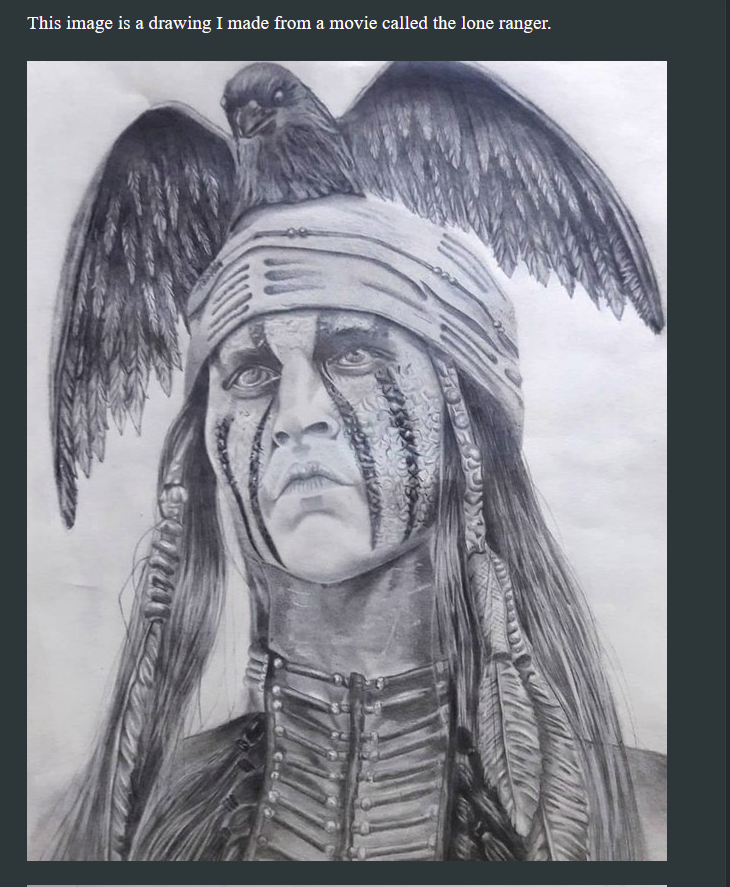 This drawing he claims that he did himself. But looking at the work, it is fine precise work, done in very high realistic style paying attention to value of shading and creation of 3d effect using pencil and likely charcoal. But there is no signature, it might be simply cropped.
But when you compare the quality of above two works: one is digital and another is high skill realistic drawing and the two below with the signature of the user.
My reaction was:
Are you kidding me?
Really?

Here are the drawing of @guruchudy and his signature how he signs his works: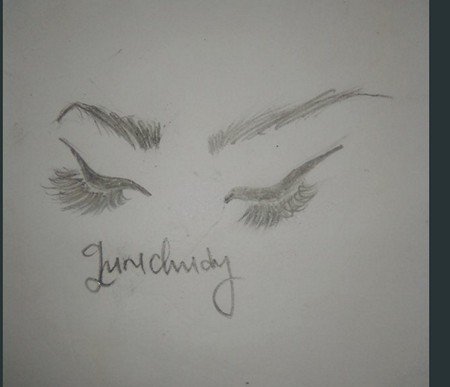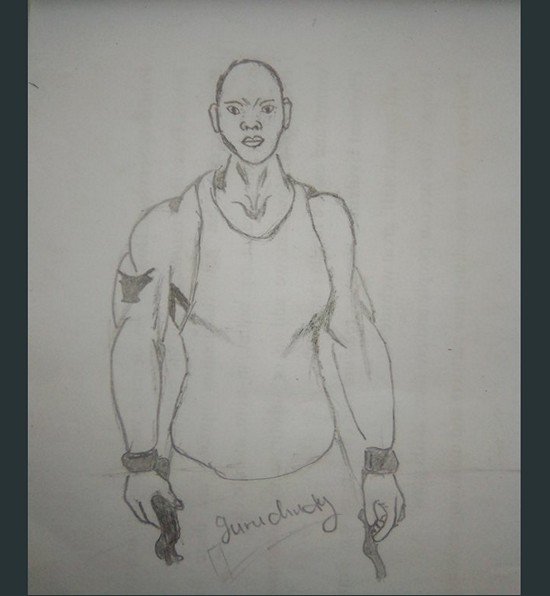 ---
*
---
The other ridiculous attempt is to deceive our Moderator @axeman, who is the professional photographer and running Photo Contest, where the user @guruchudy submitted this photo: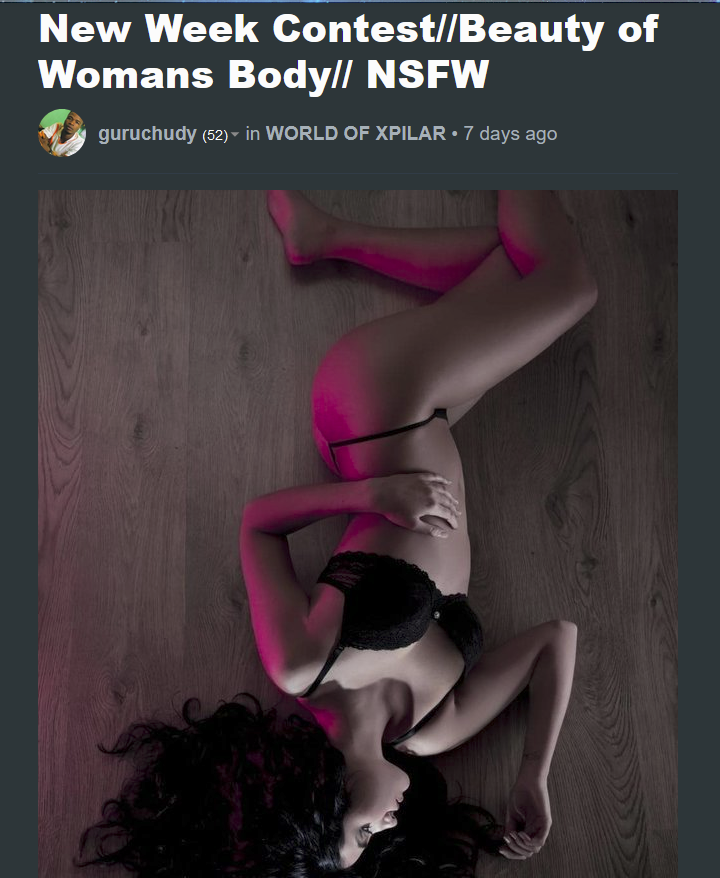 Here is the reaction of @axeman: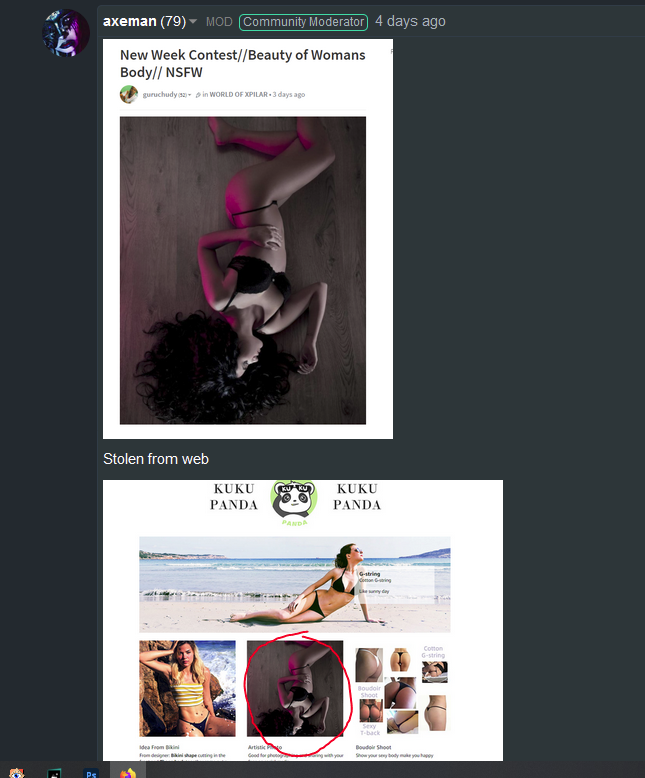 And this is his reply: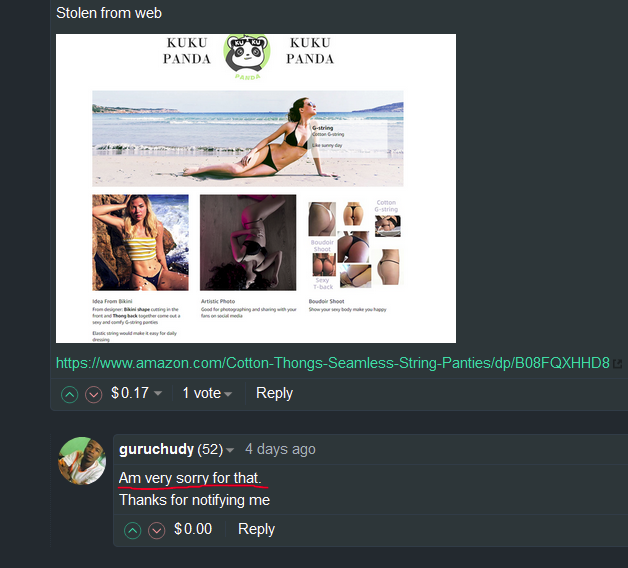 I think the user knows that he is abusing platform he just does not care.
Therefore, I wanted to tag following users who supported this abuser on different stage of his activity:
But also every user, please if you see any suspicious posts, do not support them but report to @endingplagiarism team or your community Moderators. Do not just pass by.
@steemcurator01, if you like what we do and how comprehensive we research then, please support our anti-plagiarism Initiative. It takes a lot of time and research to reveal such abuser. We all have to do our best to keep the Steem blockchain clean.
For our community there are enough evidence, we will ban this user from our community and remove the rewards.
*
---
As always, faithfully yours we are Guardians of steem,
@stef1 and @myskye

*
---
CURATION TRIAL @worldofxpilar
---